110c. Rolleston-on-Dove Service Station - Station Road, Rolleston-on-Dove, Staffordshire Installed on the forecourt of this vehicle repair garage are two base-hinged Abacus 25 ft columns supporting Atlas Alpha 3 MBF lanterns. Although they are believed not to be operational any longer, both lanterns are in very good condition for their age, and even appear to be the relatively-early four-clip version that incorporated a corrugated reflector above the lamp - a feature that is missing from my own example.
The two installations are situated at opposite ends of the forecourt.
Despite both bowls being in need of a clean, their diffuser spots are still present.
Zooming in on the above image confirms that this is an early Mk 2 version of the lantern - "atlas ALPHA THREE" is cast into the rear section.
The base section of the second column is obscured by a hedge, but aside from that, the installation is identical.
The brackets supporting the two lanterns are of typical Abacus design - unlike the brackets made by other companies, Abacus brackets do not incorporate support webbing beneath the outreach.
The reflector spot is less intact on this example, but at least, the rear part remains. The Atlas logo is cast into this side of the lantern too.
The rare corrugated reflector is visible inside the lantern.
When passing the site in April 2022, I discovered that the garage buildings had been demolished, and the two columns were gone; the whole site was undergoing redevelopment.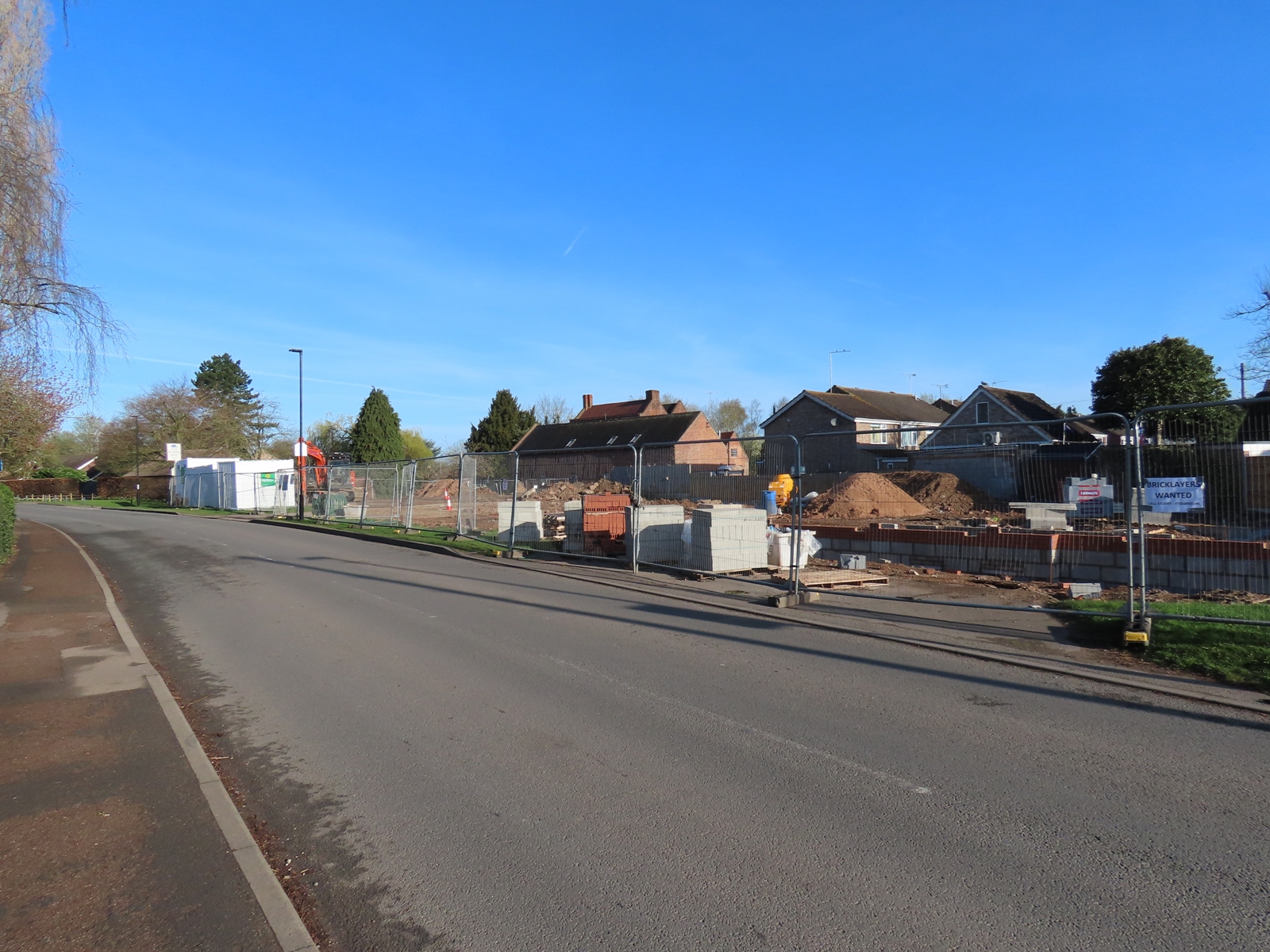 ---
CLICK HERE TO MAKE A MONETARY DONATION
© 2002 - English Street Lights Online