113. Fish Street, Northampton Thanks to Darren Ford for locating this Survivor. On this now pedestrianised street in Northampton town centre are two long-abandoned GEC "Two-Forty" fluorescent lanterns attached to buildings. Their modern replacements are teardrop lanterns mounted a little lower down the wall.
The object fastened to the corner of the building is not a light but a CCTV camera.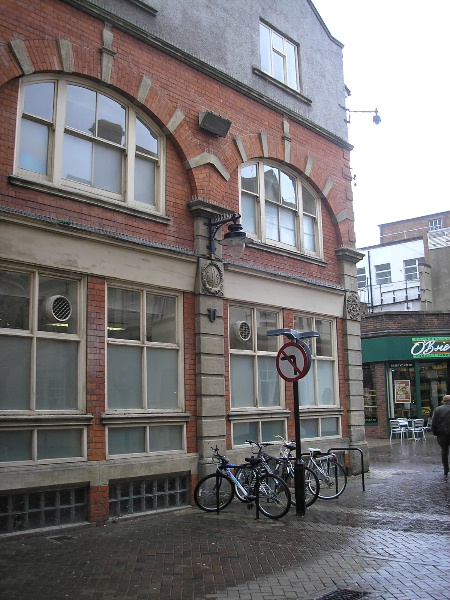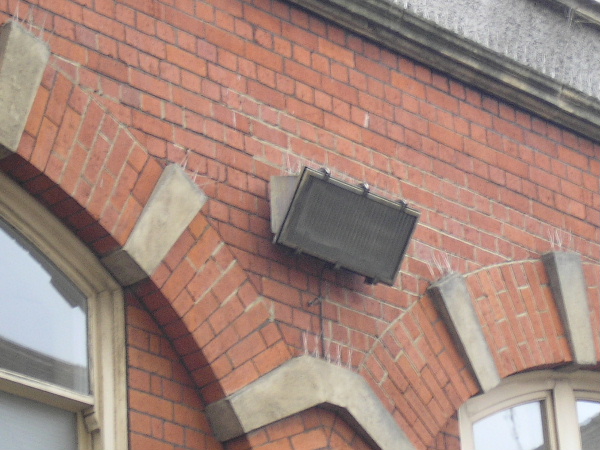 By 2018, this fitting (along with the teardrop lantern) had been removed.
---
CLICK HERE TO MAKE A MONETARY DONATION
© 2002 - English Street Lights Online