11d. University of Derby Mickleover Campus, Chevin Avenue. Just inside the gate of this now demolished university site were a couple of Hume Atkins E5890 Area lanterns. It appears that there might have been more of these lanterns in the past but they were later replaced with modern post-top lanterns, apparently running mercury lamps. These lanterns, on the other hand, are designed for tungsten - one large lamp still remained in one fitting but is broken in the other. The lanterns probably did not work at the time of photographing - the one fitted with a lamp appears to be disconnected.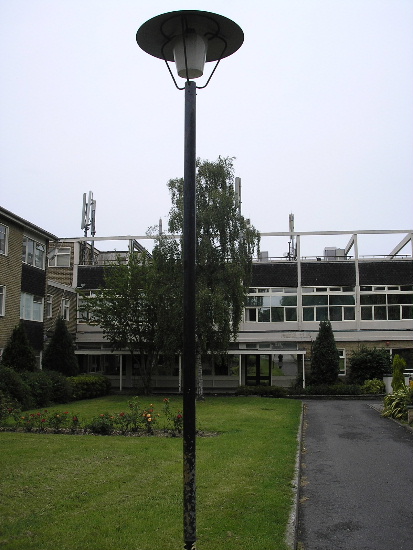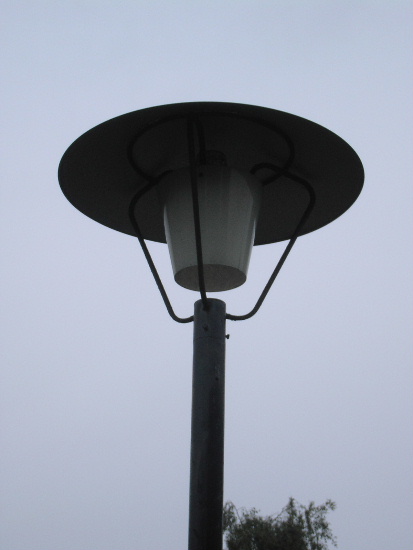 Yes, that is me reflected in the mirrored glass of the building in the background!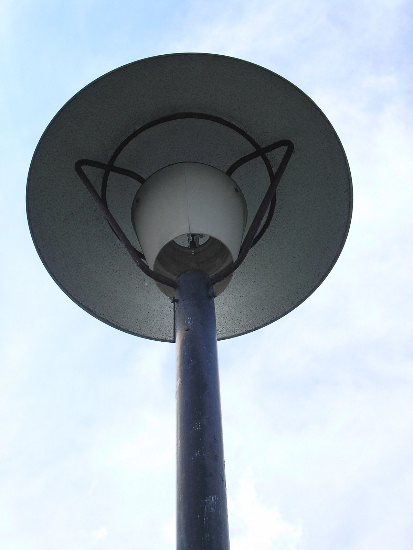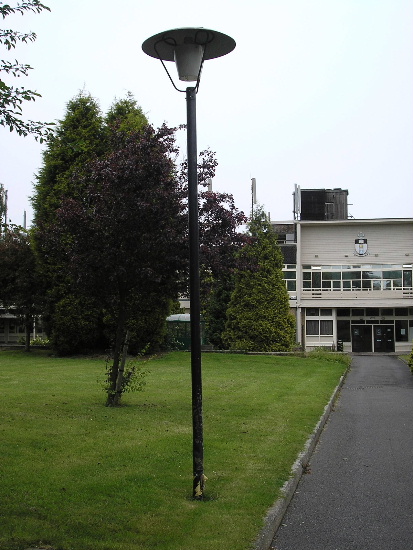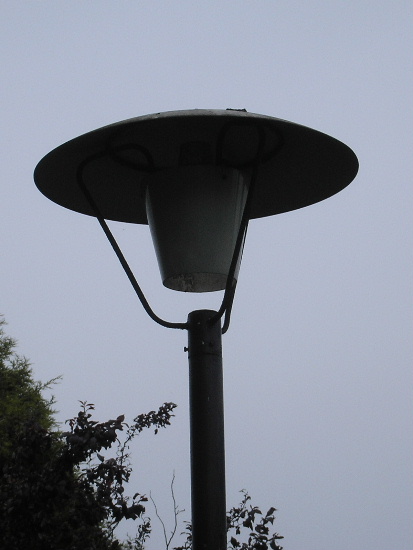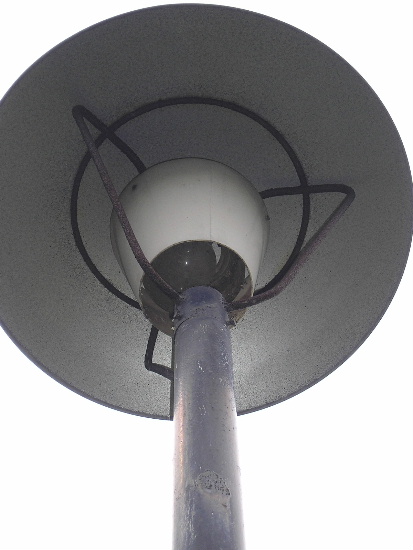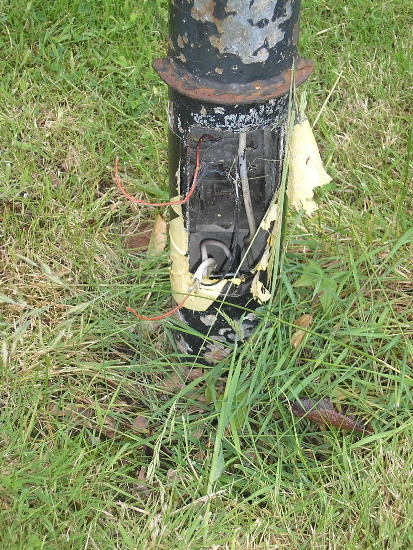 I kept a close eye on these fittings for several weeks and every time I checked, nothing had changed. Typically, the one week when I didn't visit, the demolition crews moved in and these relics were lost forever. The following couple of photographs, taken on a foggy day in December 2007, show the site as the bulldozers moved in. A few weeks later, the buildings were no more.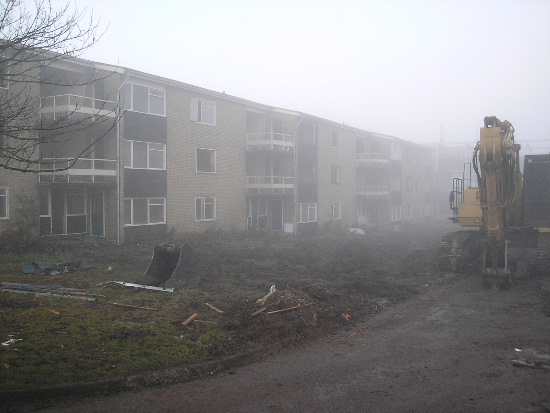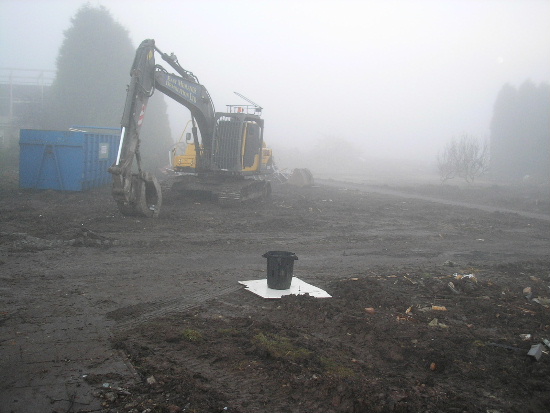 ---
CLICK HERE TO MAKE A MONETARY DONATION
© 2002 - English Street Lights Online