12FA. Summit Road, Walthamstow, London. Installed in the front garden of a property on this cul-de-sac is a relatively short cast iron column supporting an AC Ford swan neck bracket and GEC 'Clearside' Z5580B lantern. The installation is in good, well-maintained condition, and is also likely to be operable, as a lamp is visible inside the lantern. Possibly, the installation was used to light the road itself in the past, before being relocated to the garden when new lighting was installed, although this is only speculation.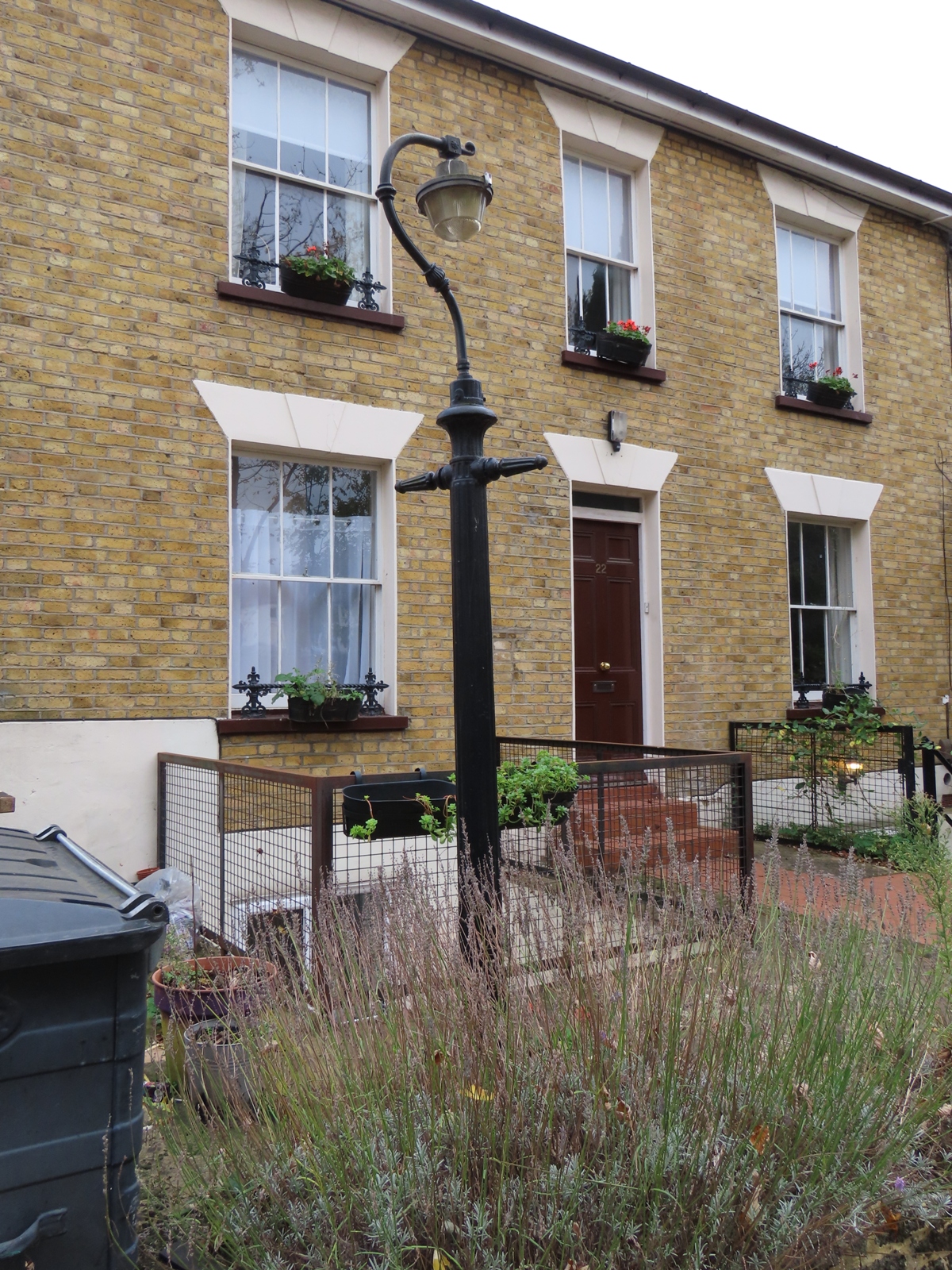 The top decoration is missing from the finial on the bracket, but apart from that, the installation is complete.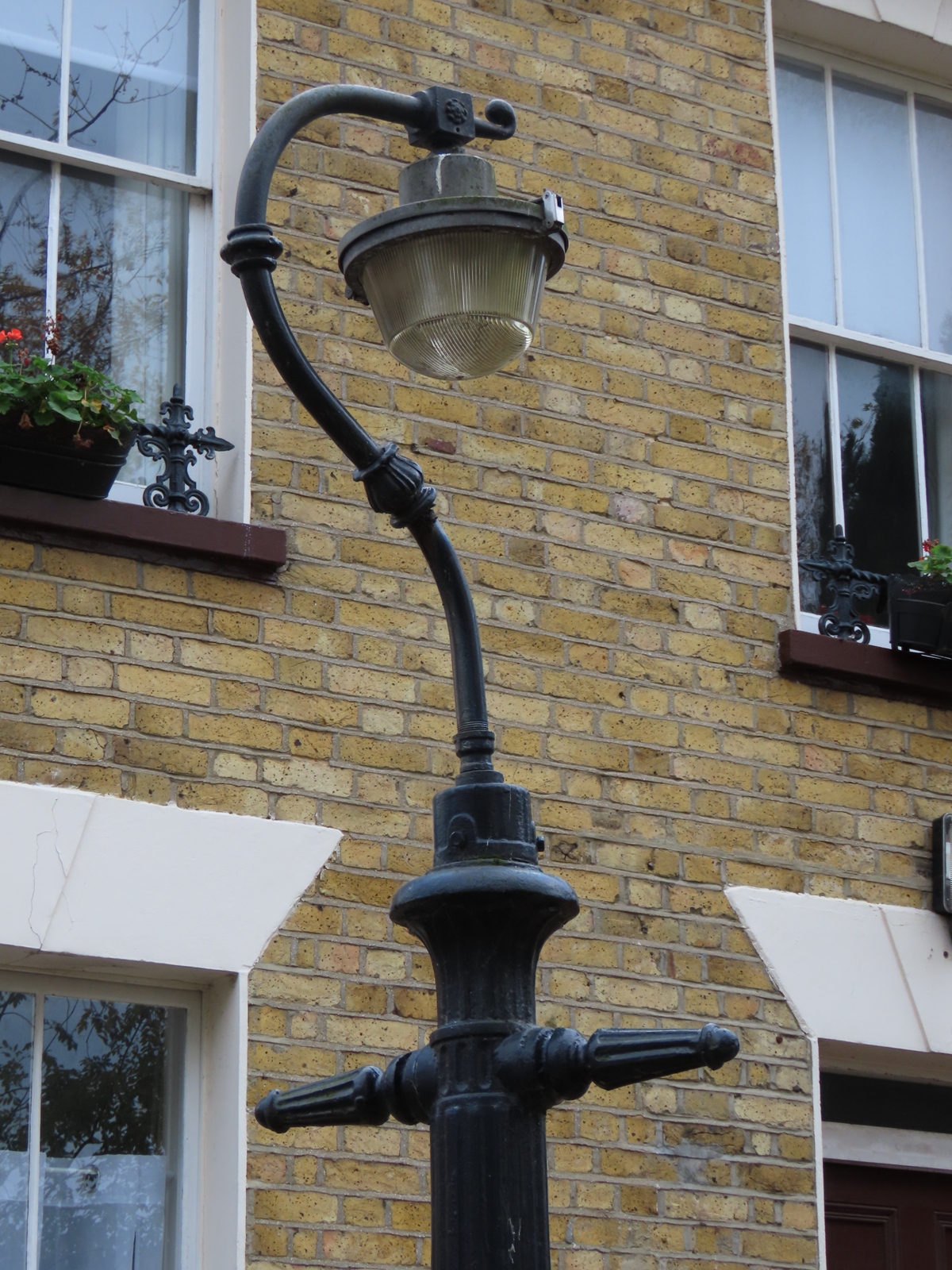 An asymmetrical glass refractor bowl (GEC part code Z6606) provides optical control.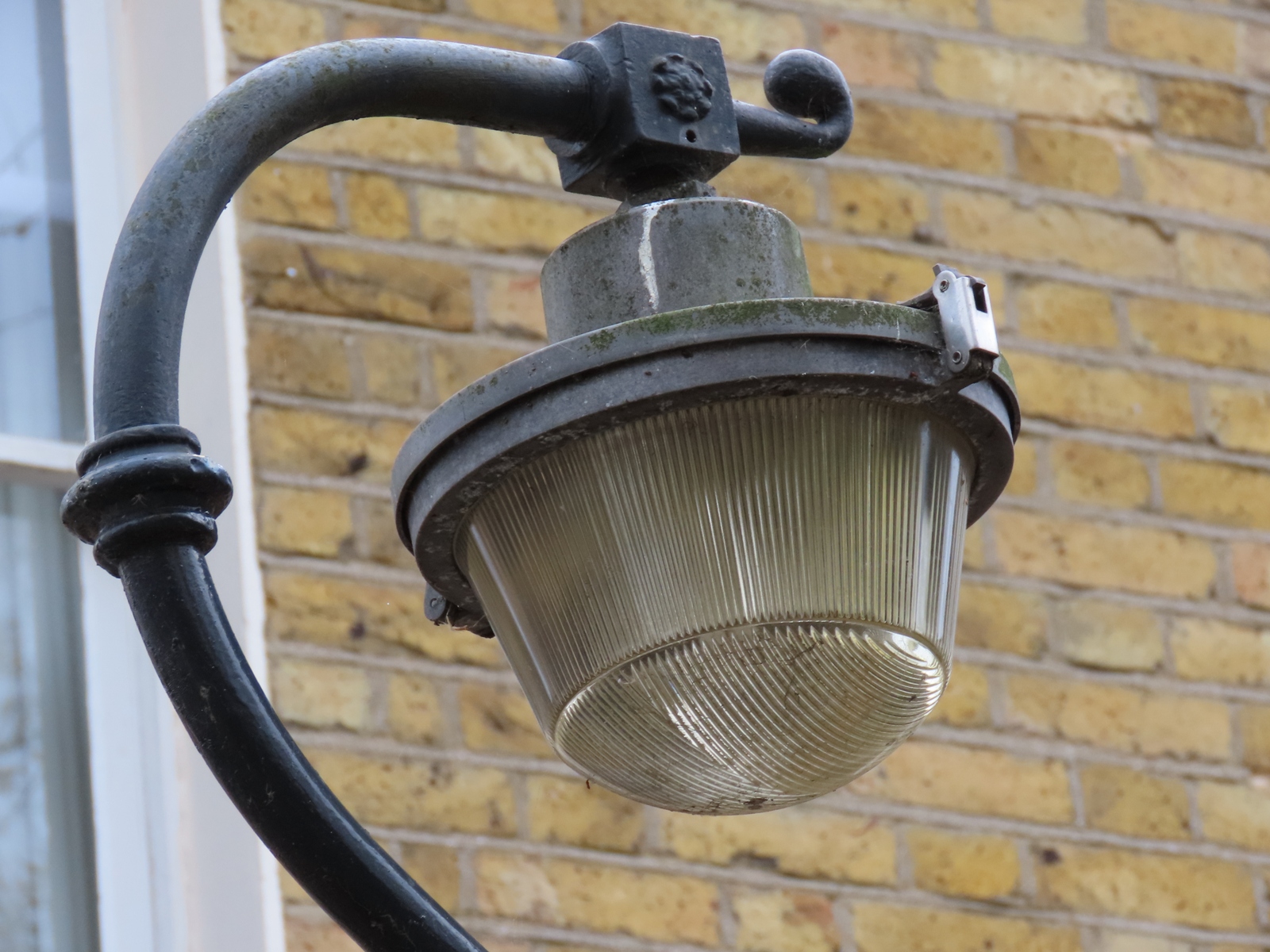 < Previous | Next >
---
CLICK HERE TO MAKE A MONETARY DONATION
© 2002 - English Street Lights Online