12FC. Chesterfield Lodge, off Church Hill, Winchmore Hill, London. Thanks to Alex Monk for informing me of these Survivors. In something of a continuation of the Survivors seen on the previous page (although, the two locations are some distance apart), three Concrete Utilities 'Estate Minor' concrete columns supporting P107 post-top lanterns are installed in the communal parking areas surrounding these flats. All three lanterns appear to be operational, although one is engulfed with conifer branches and is unlikely to be of much use in this present state.
The first column is located on the first bend that is encountered on the access road.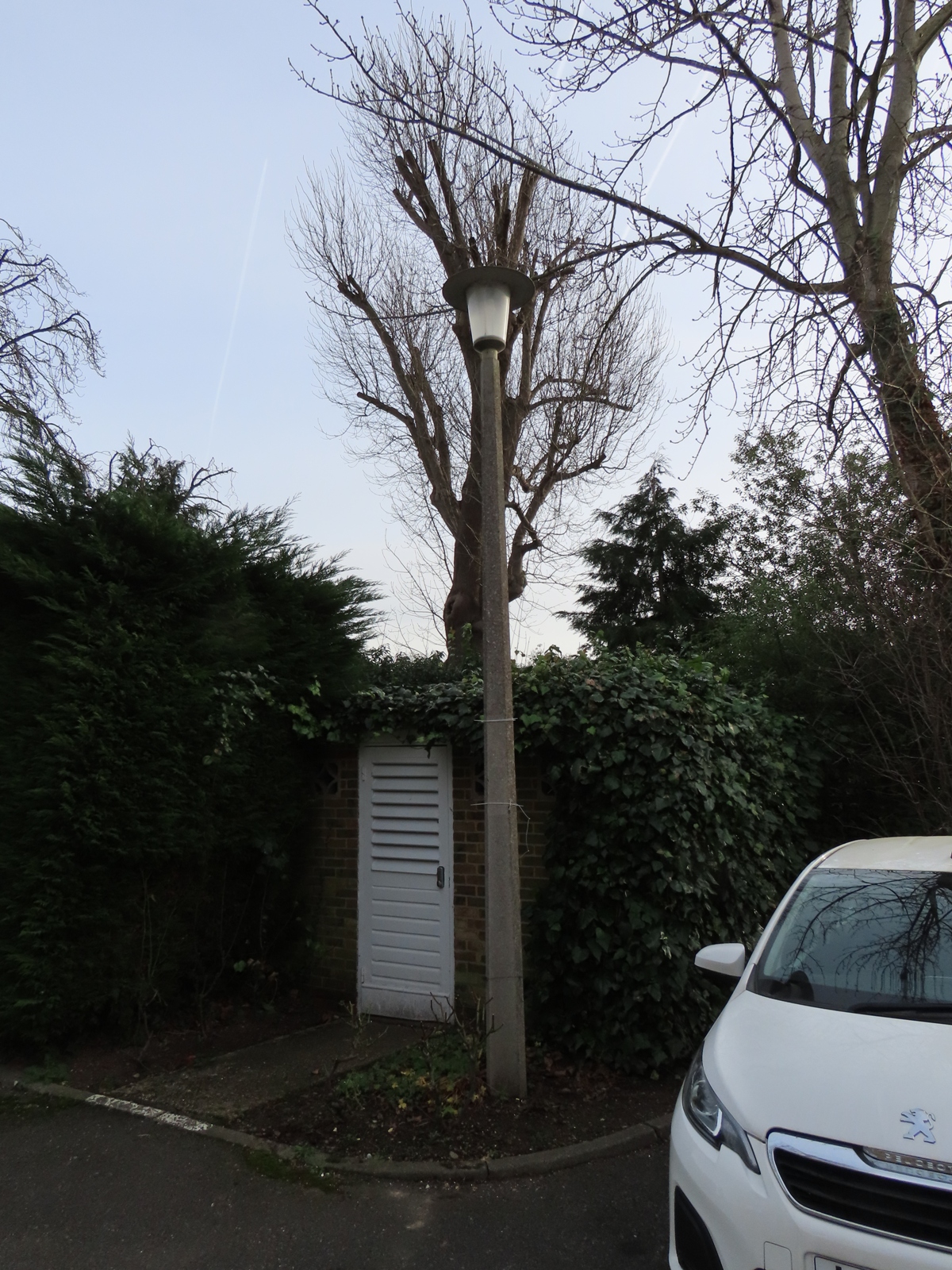 A modern LED GLS lamp is fitted here these days. The circular green sticker seen attached to the bowl could be some sort of system for identifying when the lantern was re-lamped last.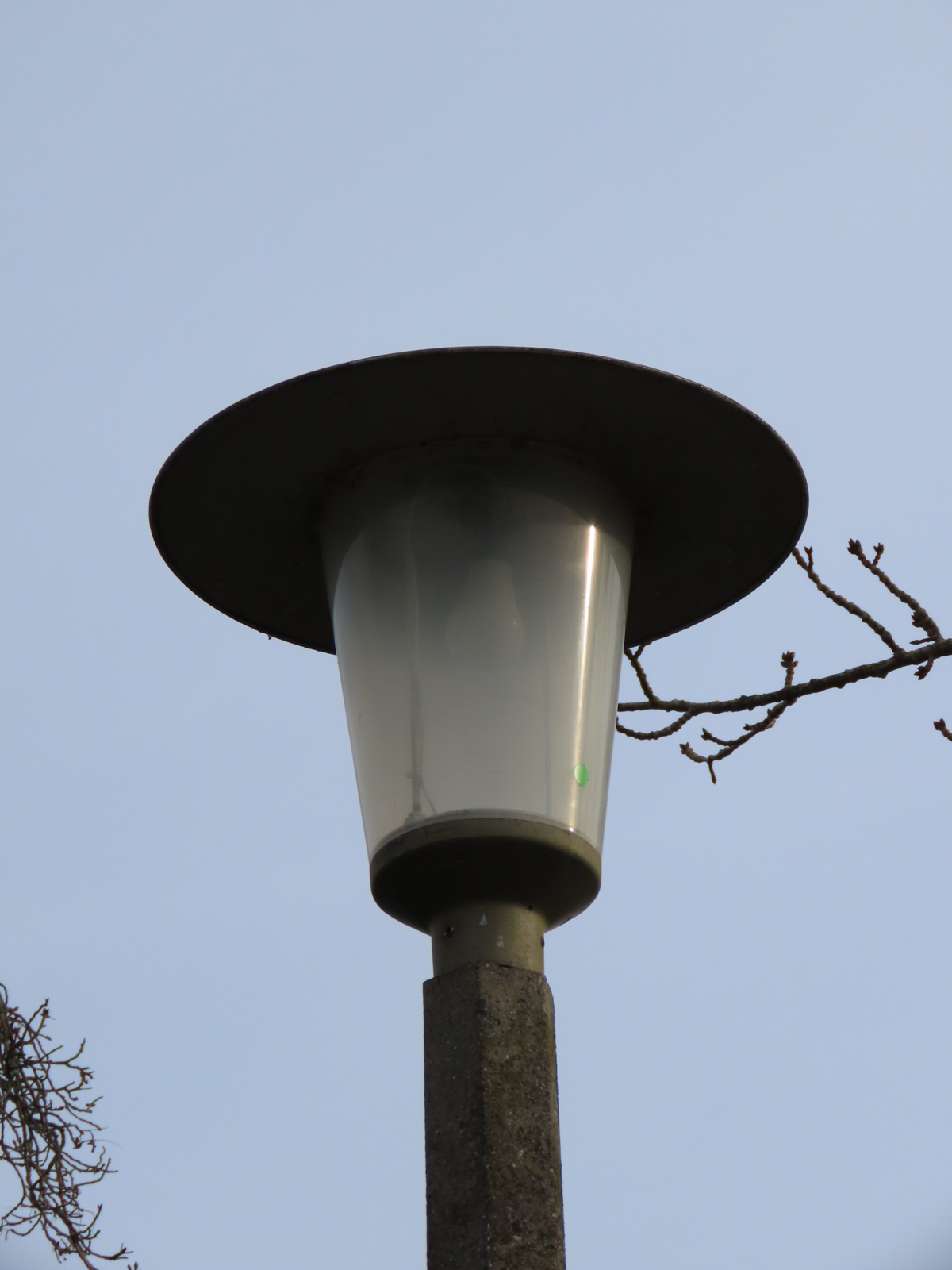 A tidy section of bare earth surrounds the second column, with the lawn shaped to take the column's position into consideration.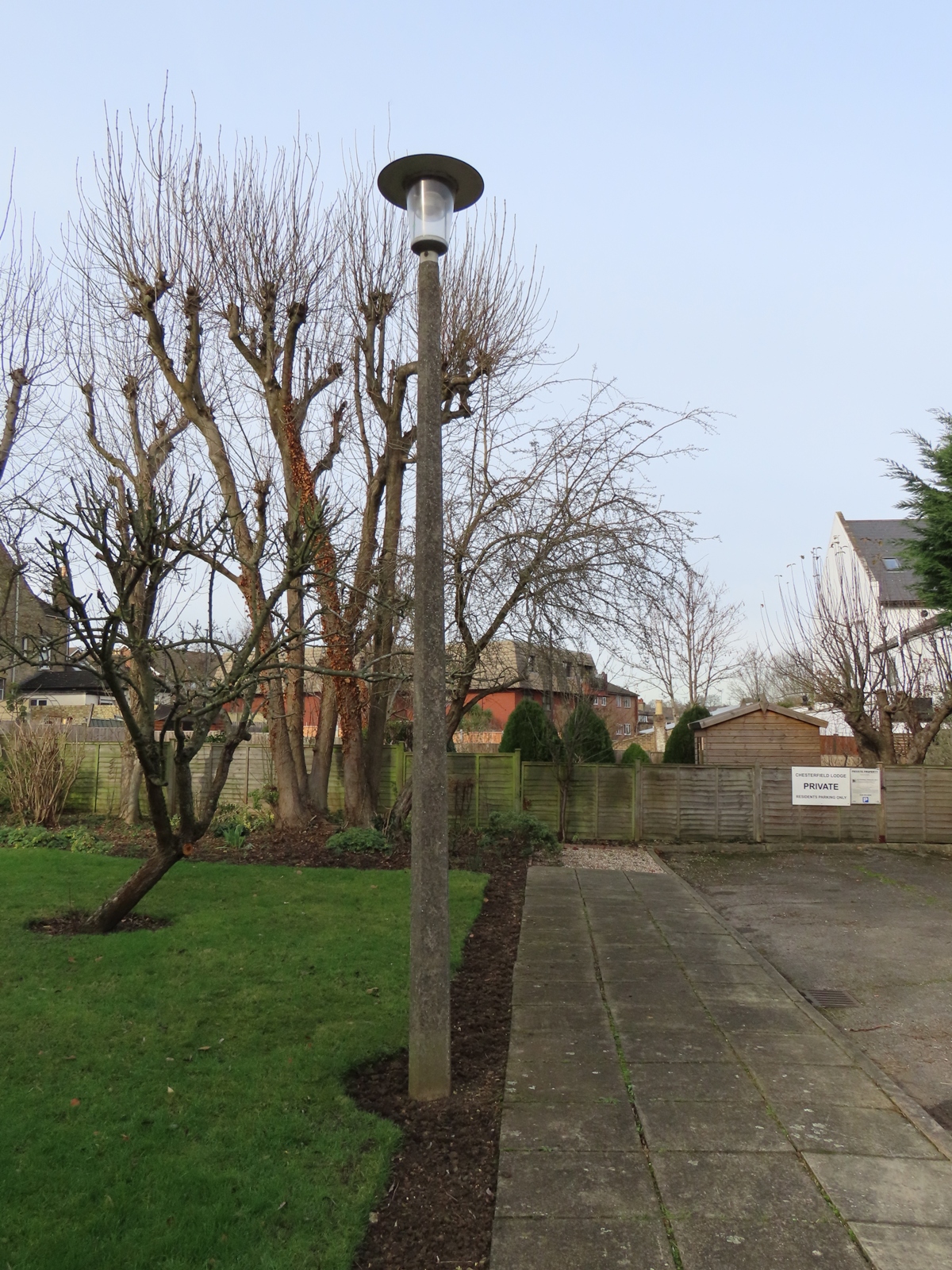 The prismatic glass refractor remains present in this example.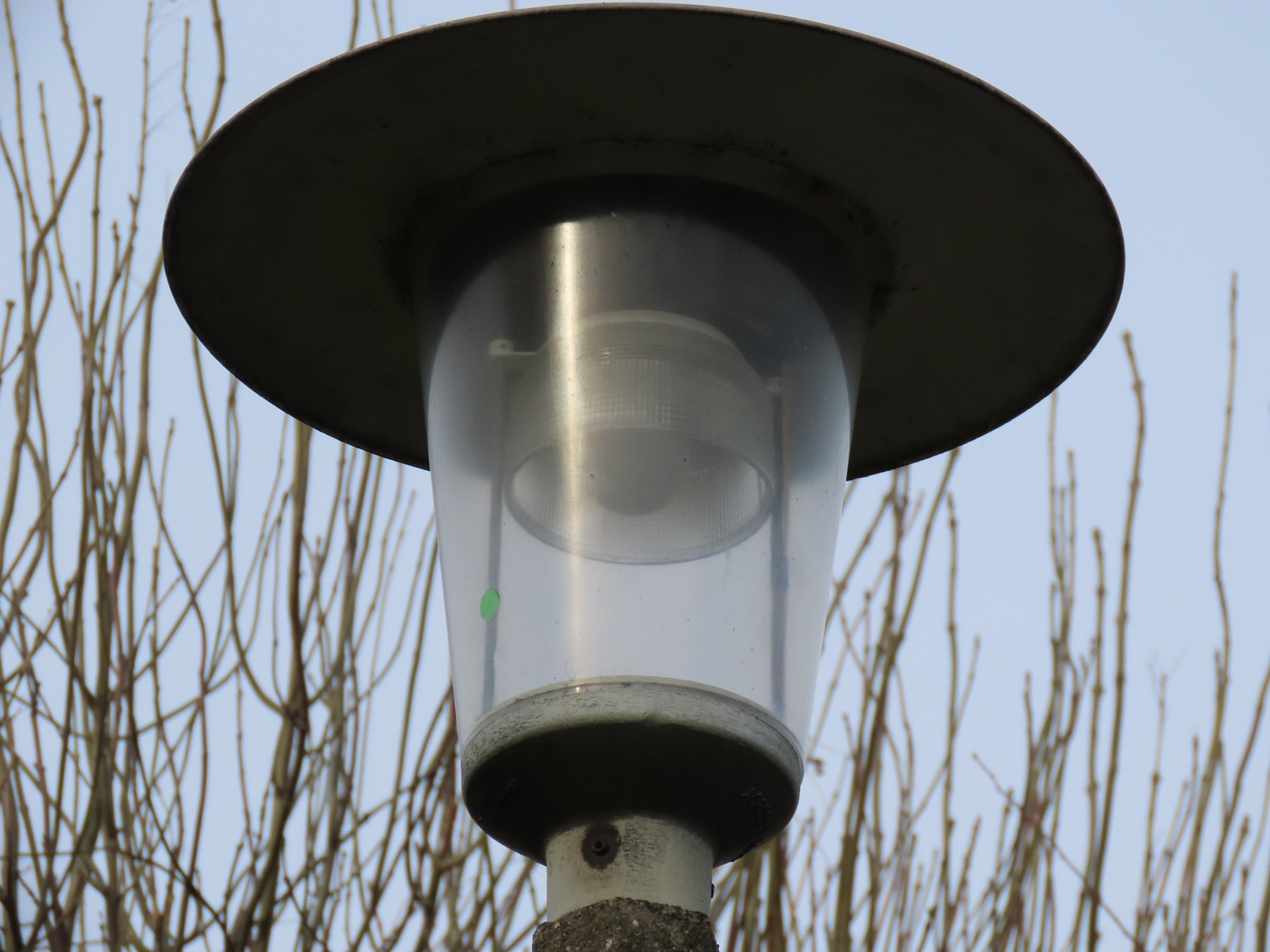 Clearly, the third lantern is rather shy, and would prefer to hide behind the evergreen hedge!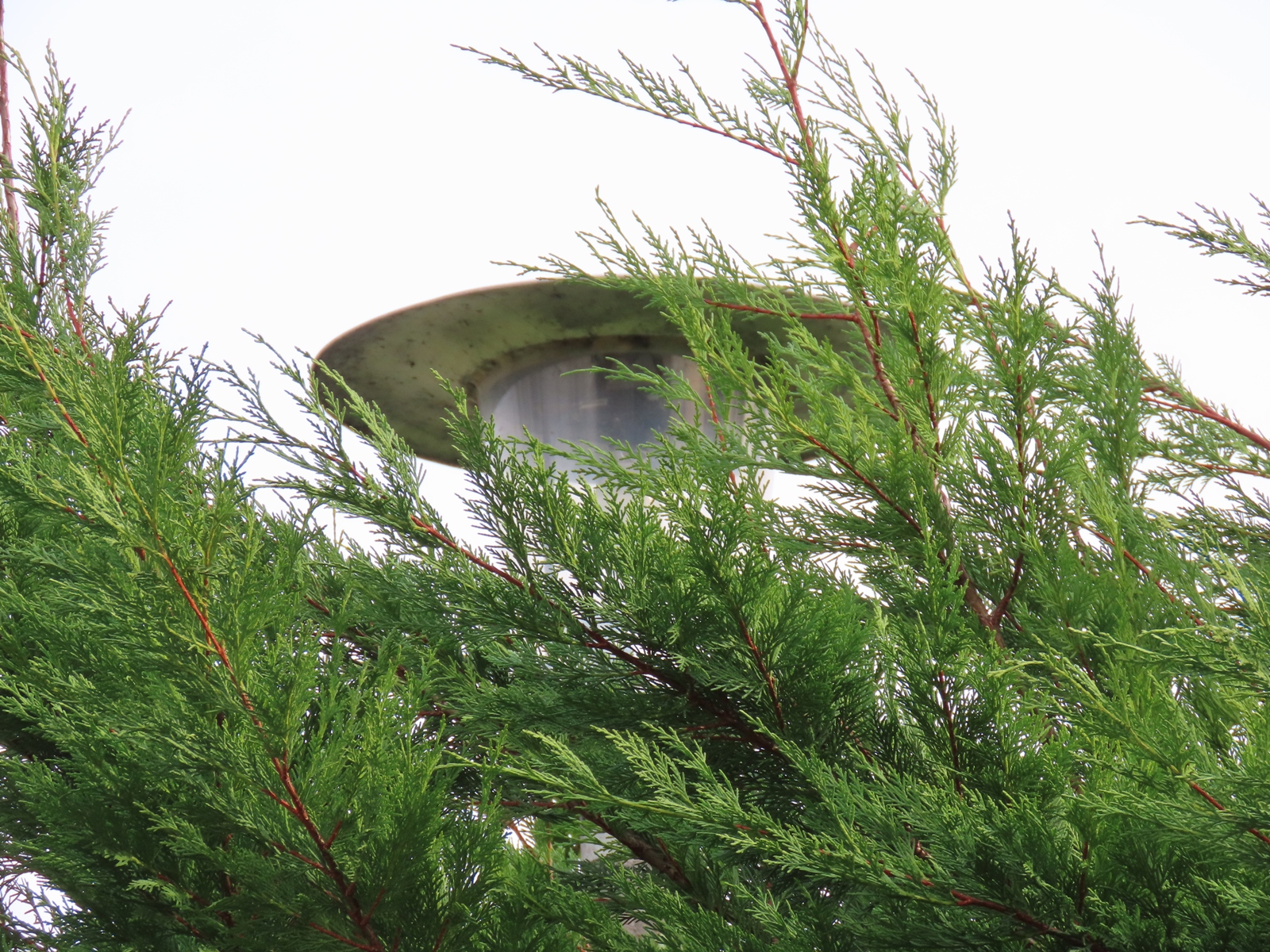 < Previous | Next >
---
CLICK HERE TO MAKE A MONETARY DONATION
© 2002 - English Street Lights Online