12K. Off Borough High Street, Southwark, London. Situated in a small courtyard area below the road level, and adjacent the historical Southwark Cathedral, is a 15 ft (5 m) Concrete Utilities Estate Minor X column and Arc 3 top-entry bracket supporting an ELECO HW-747 lantern. This installation seems to have been left behind after the area was relit with 'heritage'-style columns at some point prior to 2008; indeed, one of the replacement installations is situated right next to the concrete column. I would assume that that the electricity service was transferred to the new column not long after this was installed, but the old column has remained on site as its location is inaccessible to vehicles, and would be too far away from the road for a crane to be able to reach it.
With the installation being situated below the road, an unusual vantage point for photographing it was available.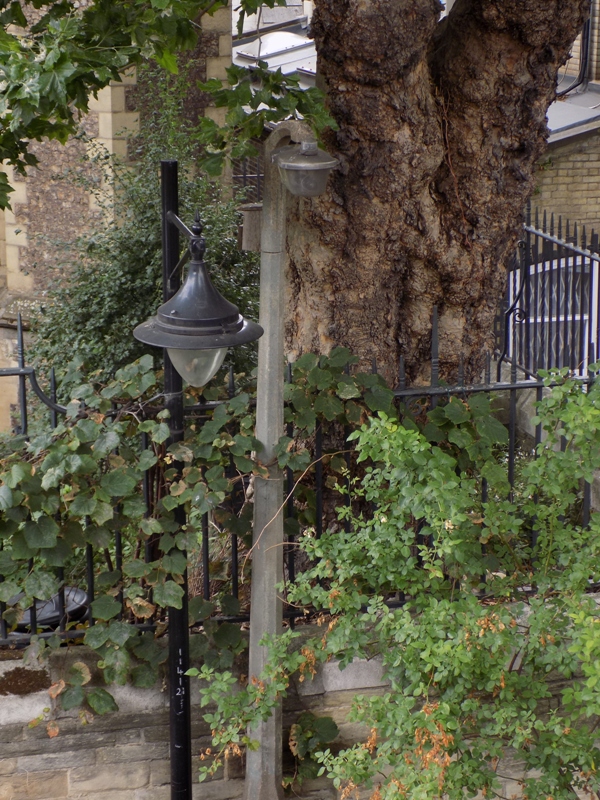 What appears to be a 1970s-80s' Horstmann T16 thermal photocell is fitted to the HW-747's canopy.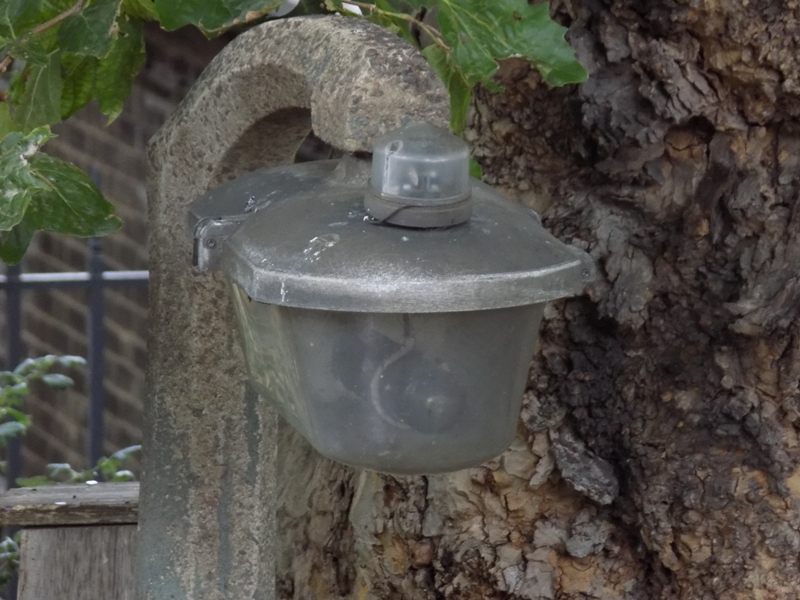 Lengths of tape hold the concrete column's door in place - this makes me wonder whether it retains a live supply, with the door being secured as a way of preventing people from being able to access live equipment.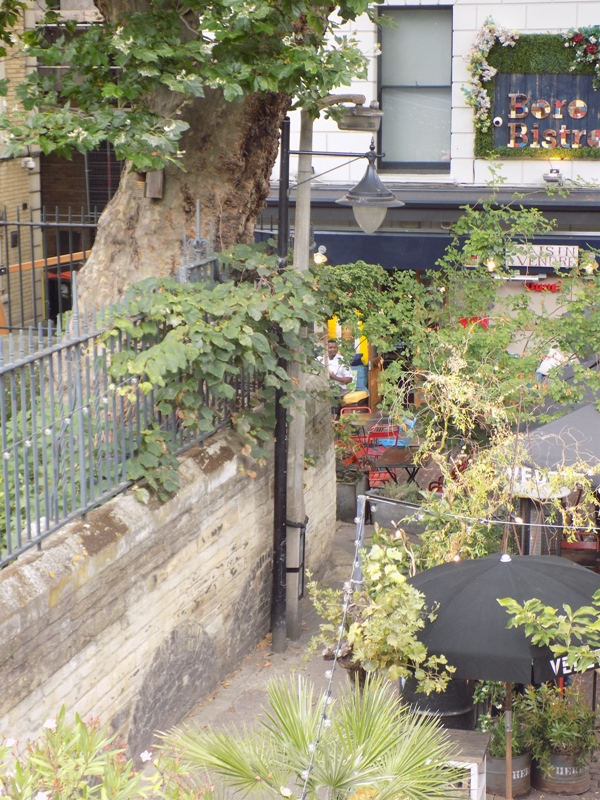 Remarkably, the lantern appears to be in good condition, although the 35 Watt SOX lamp within it is blackened. At this rate, it will outlive the Metcraft Newton top-entry heritage lantern that was intended to replace it!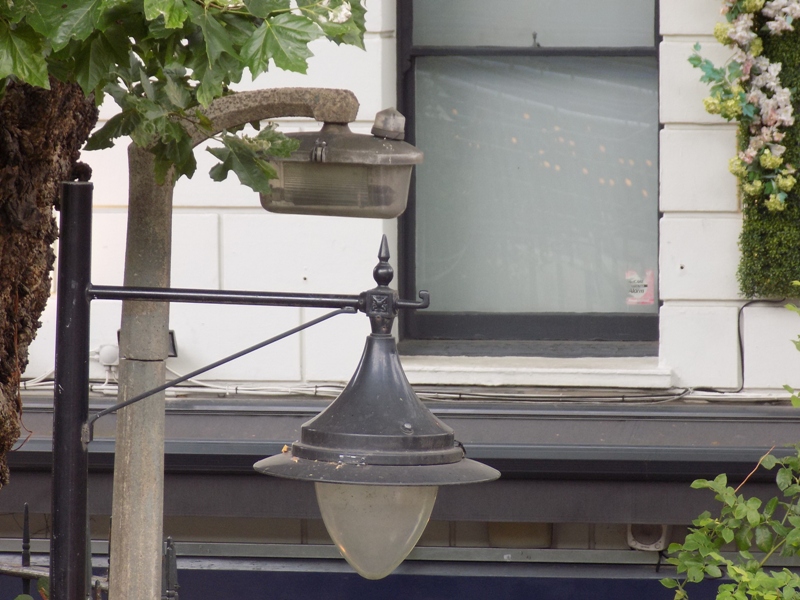 The area contains seating and plants for a nearby restaurant, hampering further any attempts to remove the old column.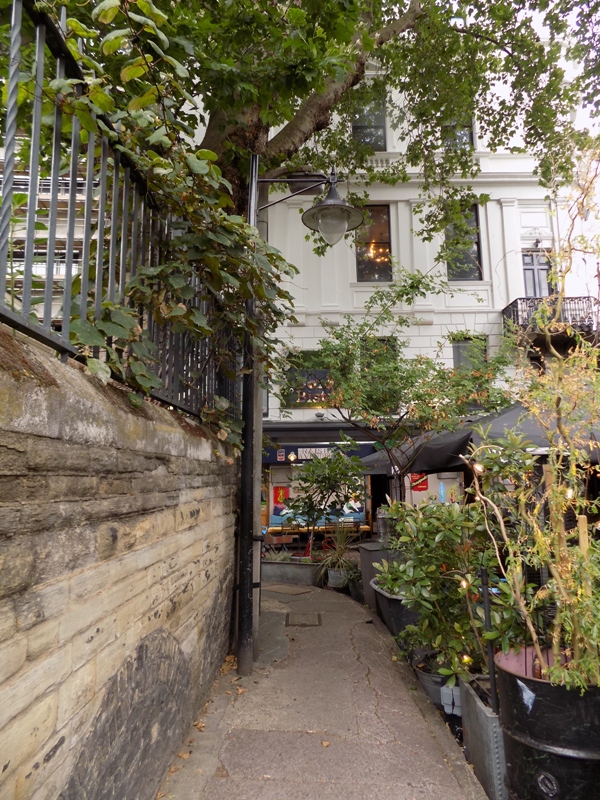 A behind-the-scenes picture to finish, as the photographer becomes the photographed!
Despite the apparent access problems, the column had been removed by December 2021.
---
CLICK HERE TO MAKE A MONETARY DONATION
© 2002 - English Street Lights Online