12M. Bankside House, Sumner Street, London Borough of Southwark Thanks to Alex Monk for informing me of these Survivors. Installed within two small planters at the front of Bankside House are a couple of very heavy-duty concrete columns supporting GEC ZD10547 multi-lamp post-top lanterns. Formerly, Bankside House served as the offices for the Central Electricity Generating Board (CEGB) from 1962 (and the lanterns may, therefore, be of a similar age), although today, the building provides student accommodation and Bed & Breakfast hotel rooms outside of the student year. Across the road from Bankside House is the Tate Modern art gallery, which began life as Bankside Power Station, with the current building having been constructed been 1947-52 and 1958-63 to a design produced by Sir Giles Gilbert Scott.
Each column also supports two long, solid banners for the Bankside complex - I hope that they were stress tested before the banners were attached, to ensure that they were capable of supporting this considerable additional windage!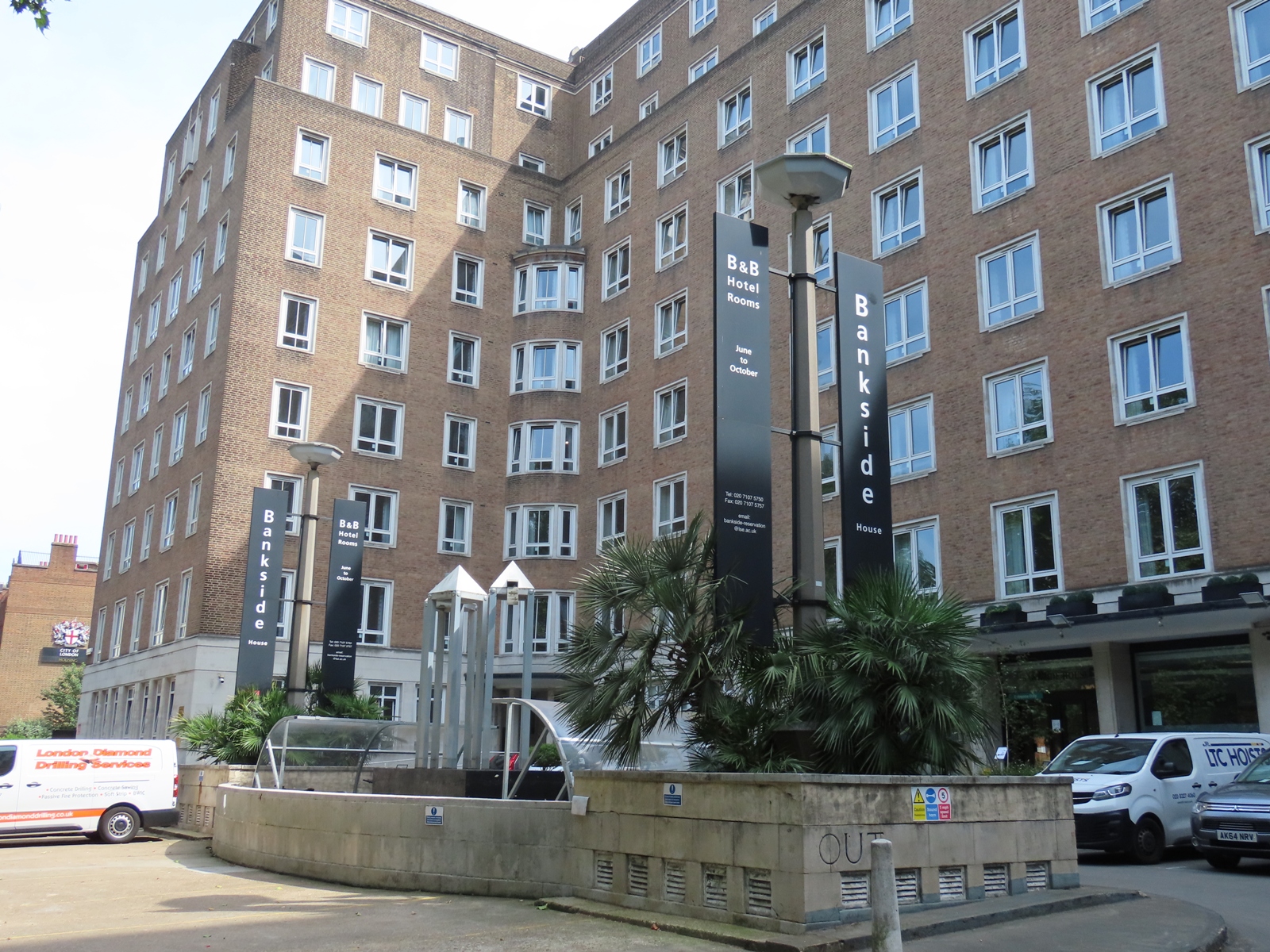 The ZD10547 is instantly recognisable, thanks to its octagonal bowl and canopy.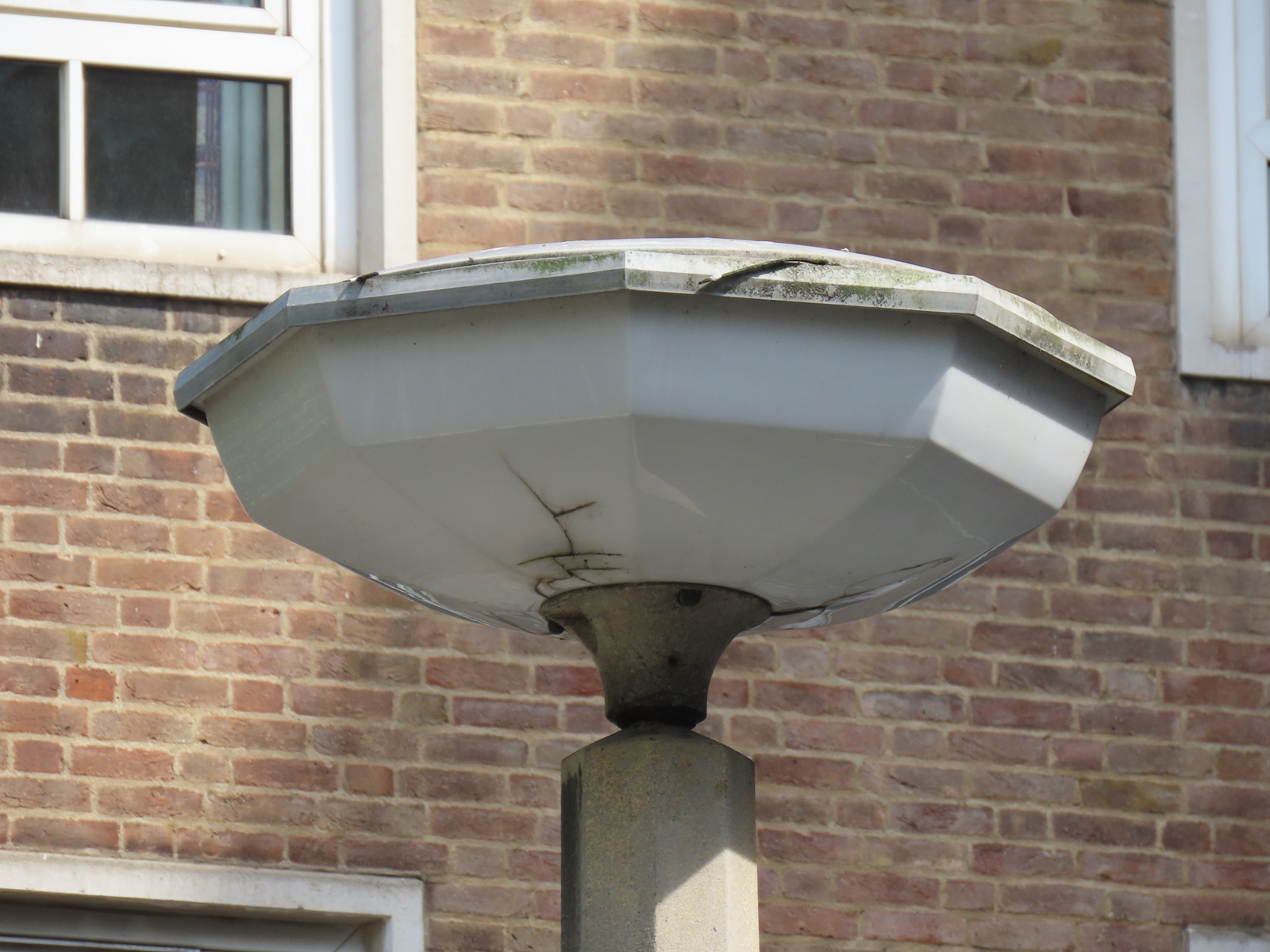 The lantern could accommodate three 250 or 400 Watt 'Truelite' (mercury vapour (MBF)), or three 310 or 400 Watt 'Solarcolour' (high pressure sodium (SON)) lamps. Remarkably, these examples continue to run some number and wattage of MBF lamps in 2021.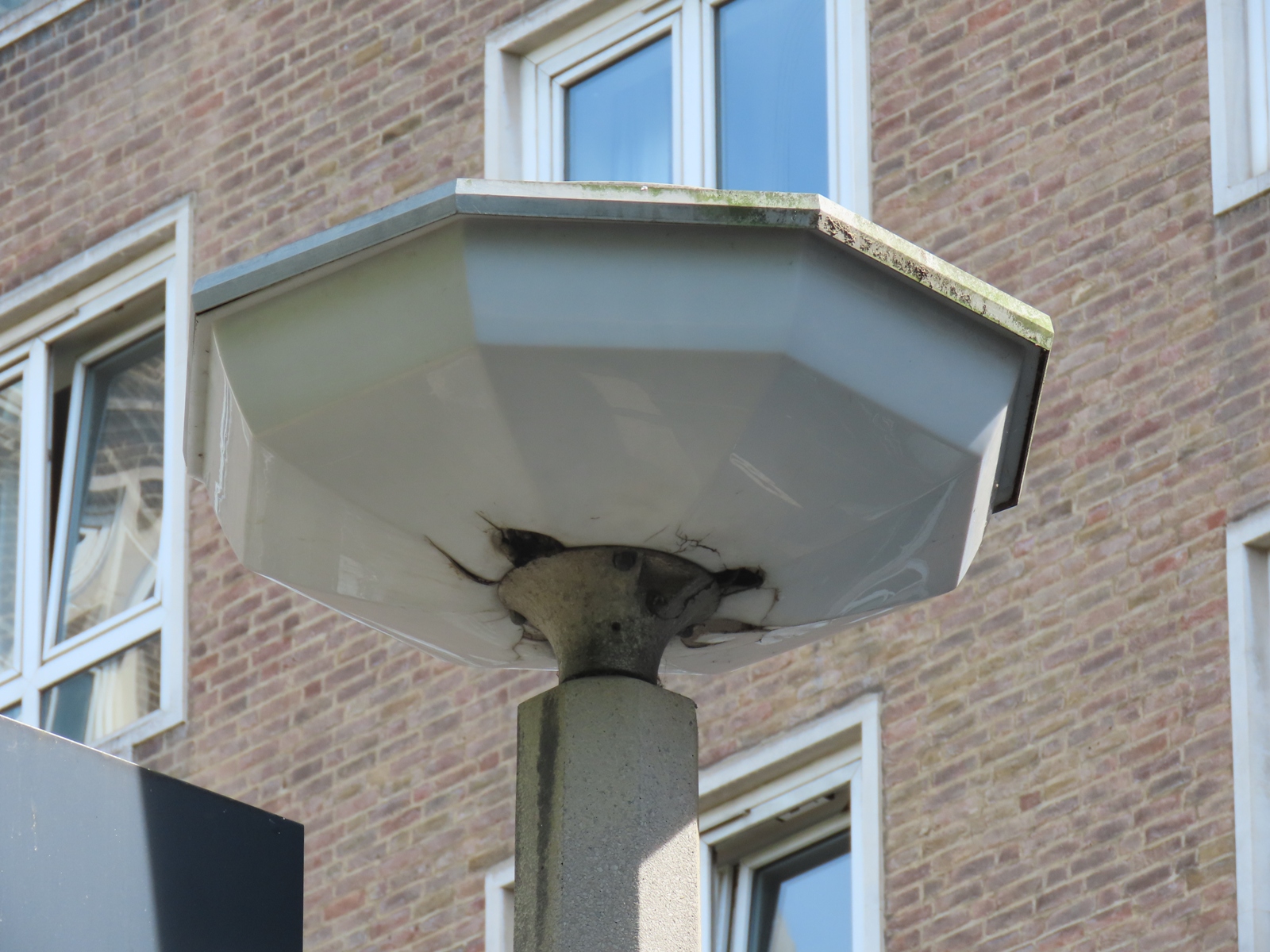 Sadly, the bowls are both rather cracked, and the internal support frame for the lamps appears to have collapsed in this example, judging by the elliptical lamp-shaped objects that are burnt into the plastic. The canopy is also not fitted correctly over the bowl.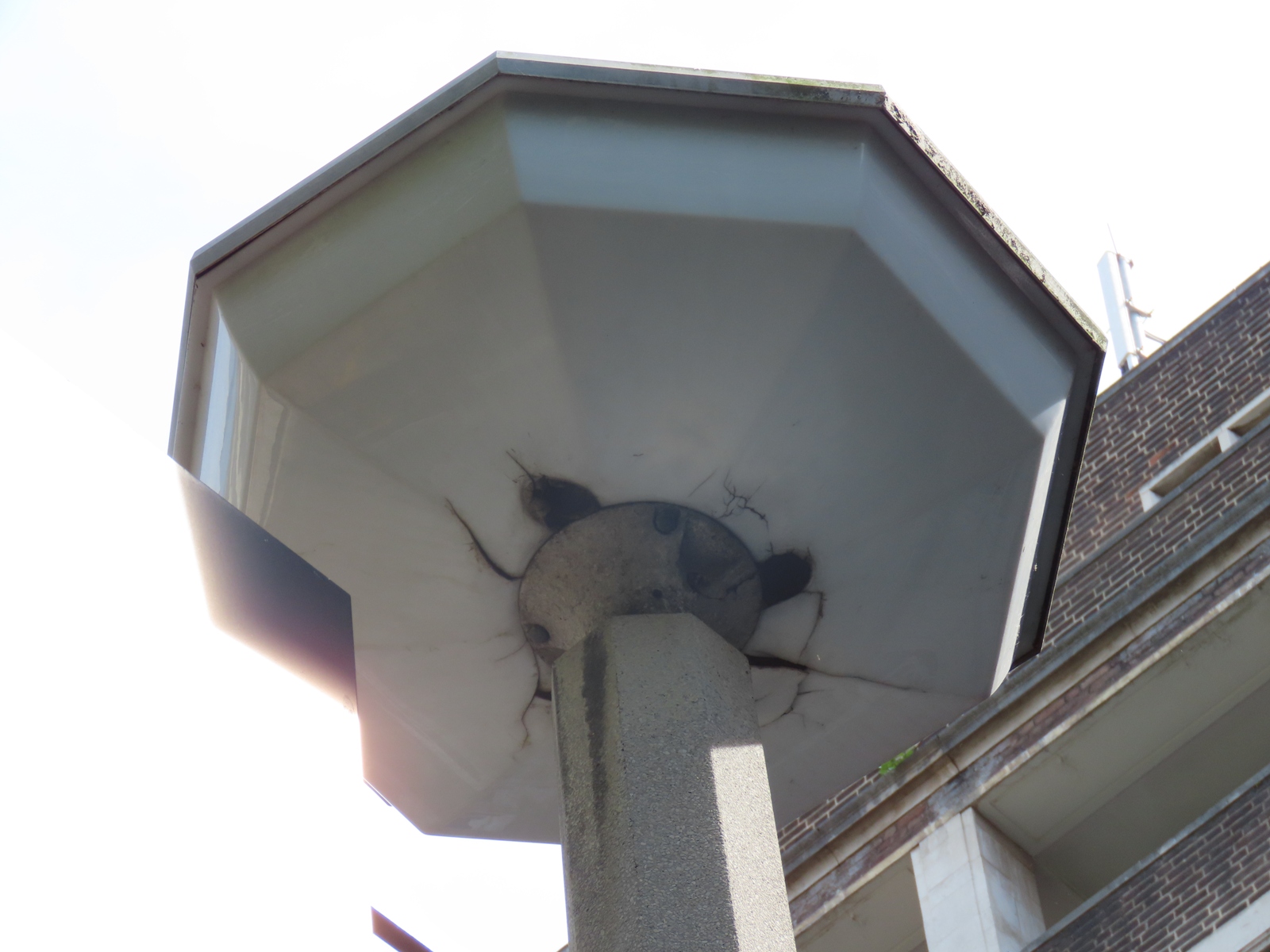 The damage is more evident from this angle.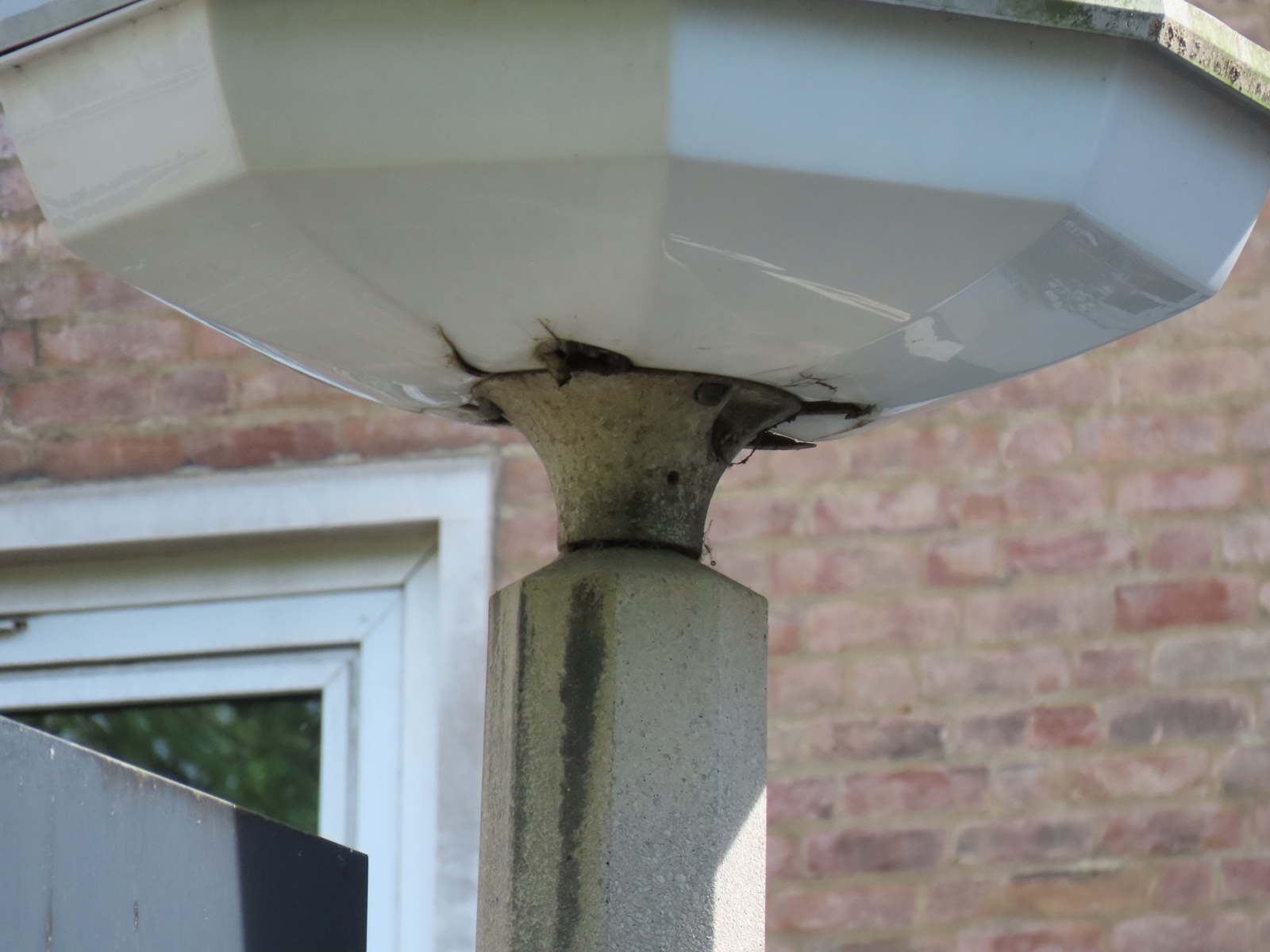 The lanterns measure 1143 mm (45 inches) in width and 609 mm (24 inches) in height. Unusually for this design, the base spigots are circular - other versions featured octagonal base spigots that matched the profiles of the bowls and canopies.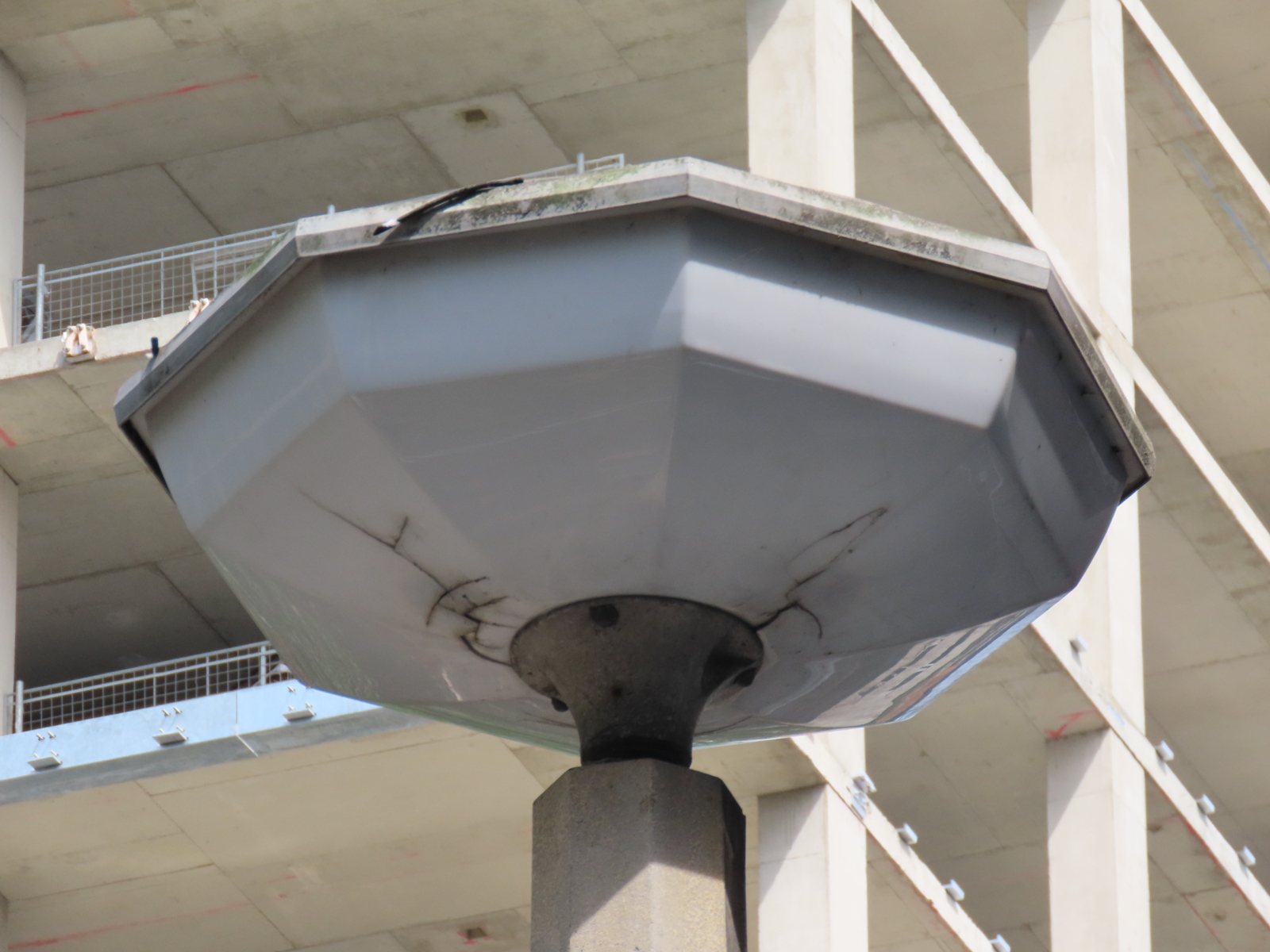 Proof that both lanterns remain operational after nightfall, with the pictures being taken by Alex: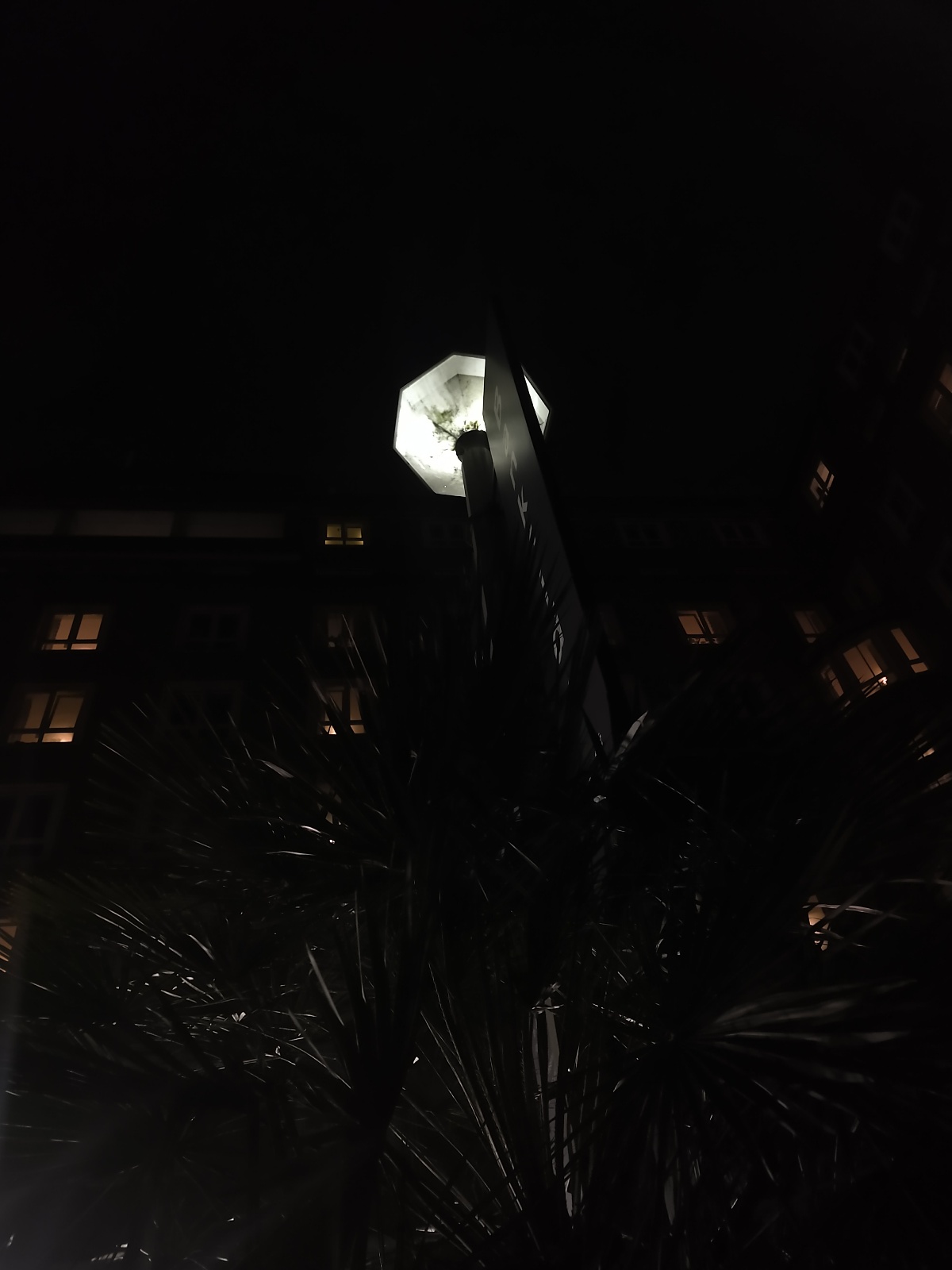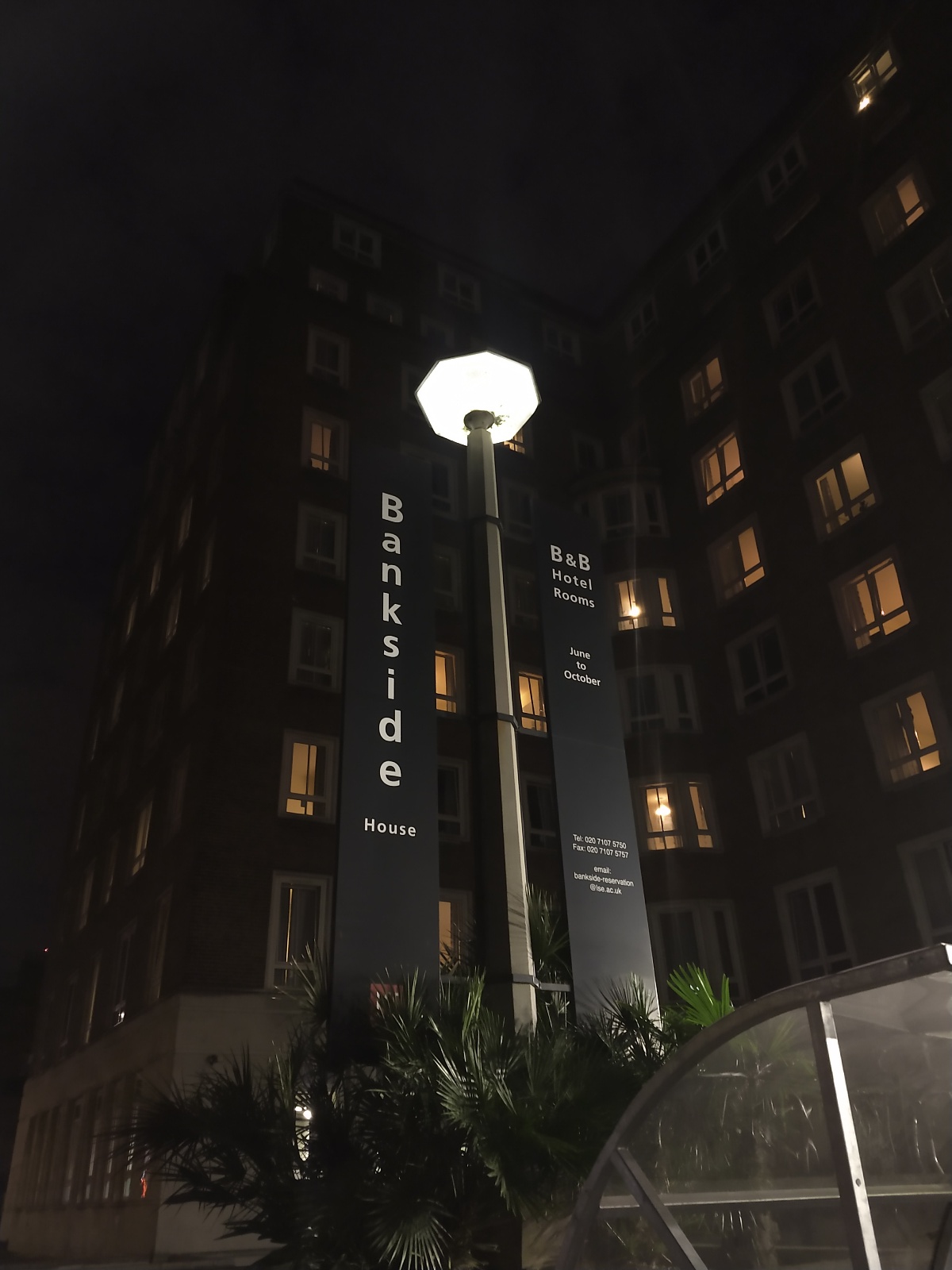 ---
CLICK HERE TO MAKE A MONETARY DONATION
© 2002 - English Street Lights Online