140. Watford Road, New Mills, High Peak For much of the length of this hilly road are a number of unsleeved 6 m concrete columns, all supporting lanterns that are more commonly seen fitted with 90 Watt SOX lamps, though here, they are fitted with 55 Watt lamps, owing to their lower mounting height. Most of these lanterns consist of Thorn Alpha 1s, although there is also a GEC Z9464 fitted to one column. Whilst Alpha 1s were officially able to accommodate 55 Watt lamps, I am not sure as to whether the same was true for the Z9464.
The Z9464 is the first to be photographed...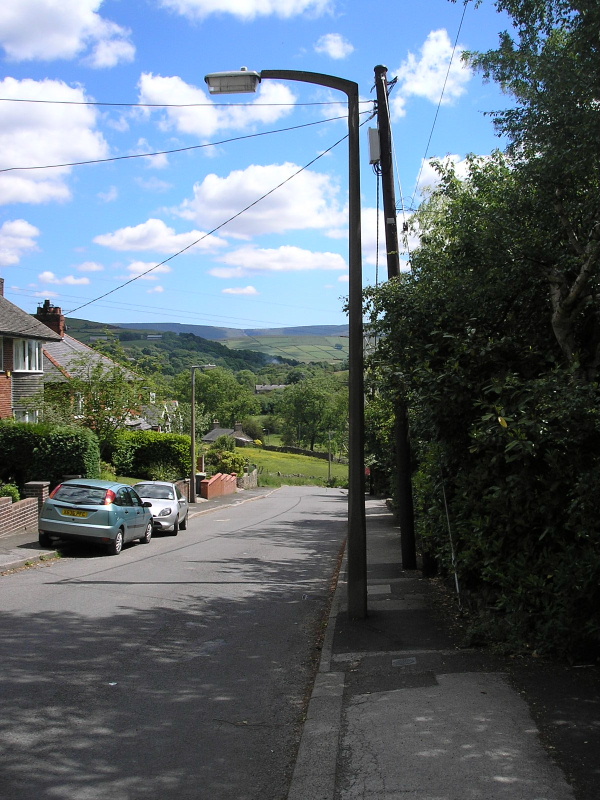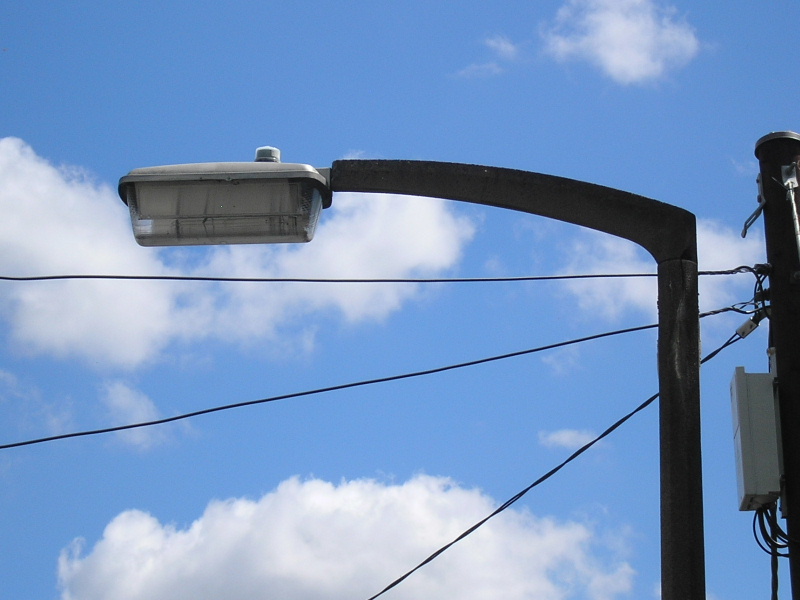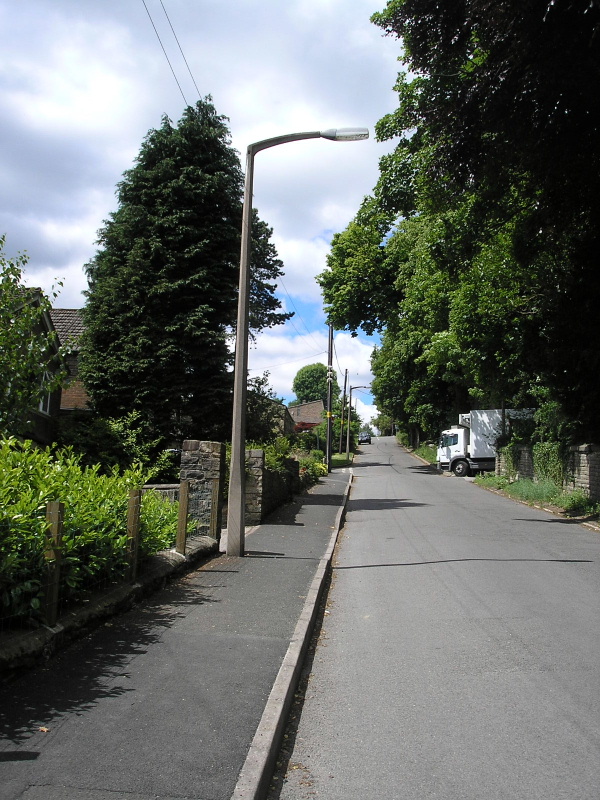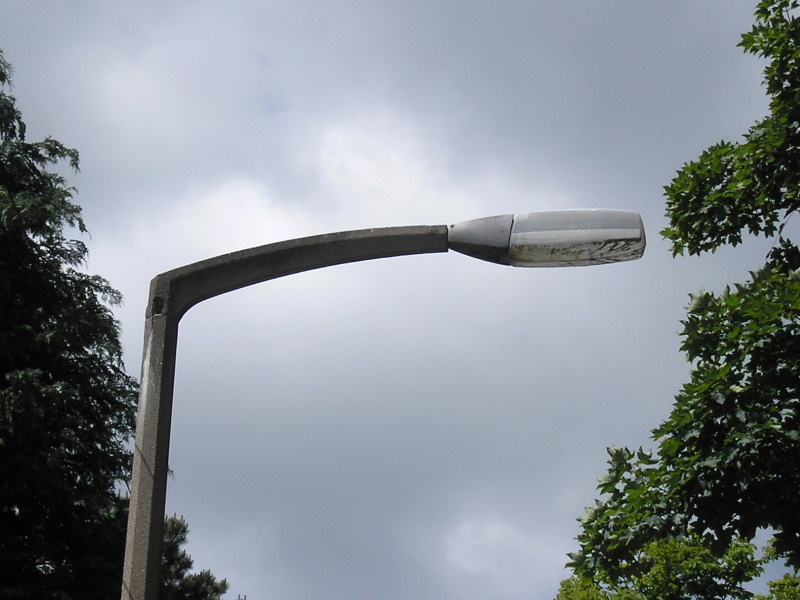 Notice that the Alpha 1's Opticell securing clip is not correctly fitted to the lantern body on this example: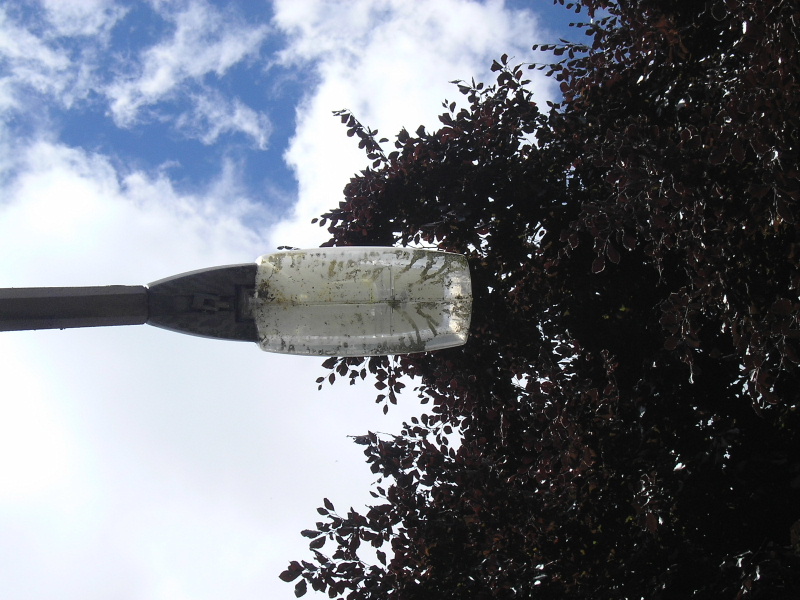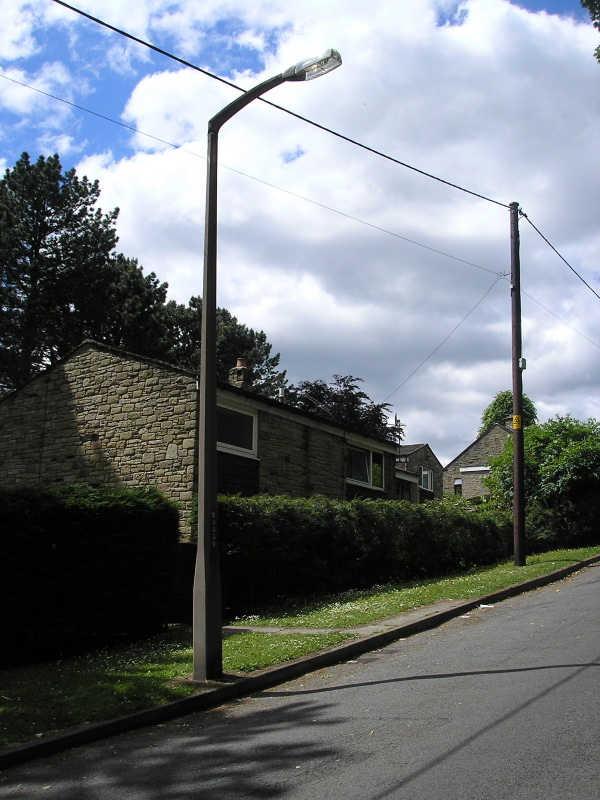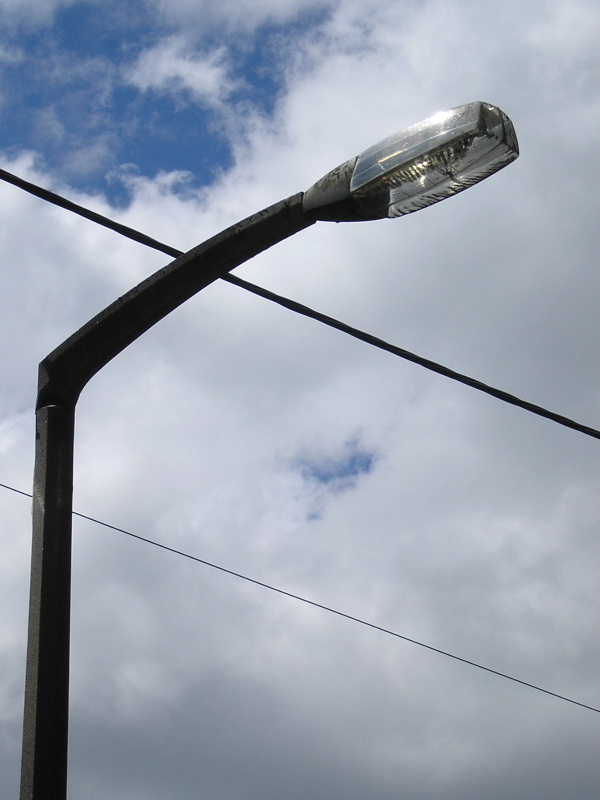 The shorter 55 Watt lamp is very obvious in this lantern.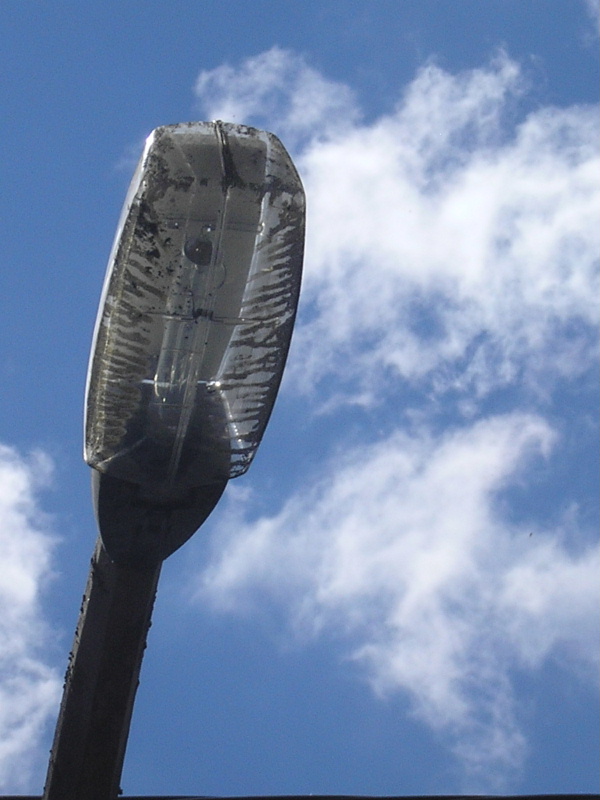 Curiously, an Alpha 1 located directly below tree branches featured the cleanest Opticell out of all the Alpha 1s on this road, though as the maintenance number appears to have been refreshed recently, the Opticell may have been cleaned at the same time.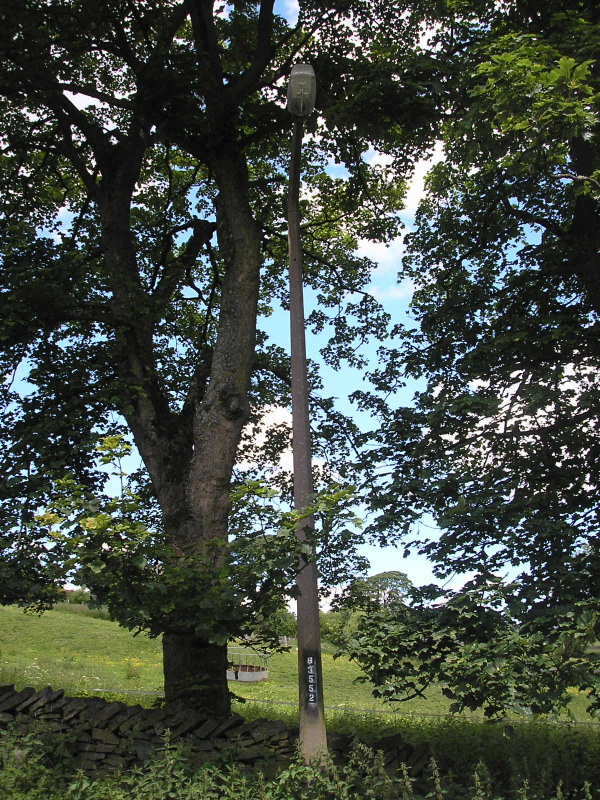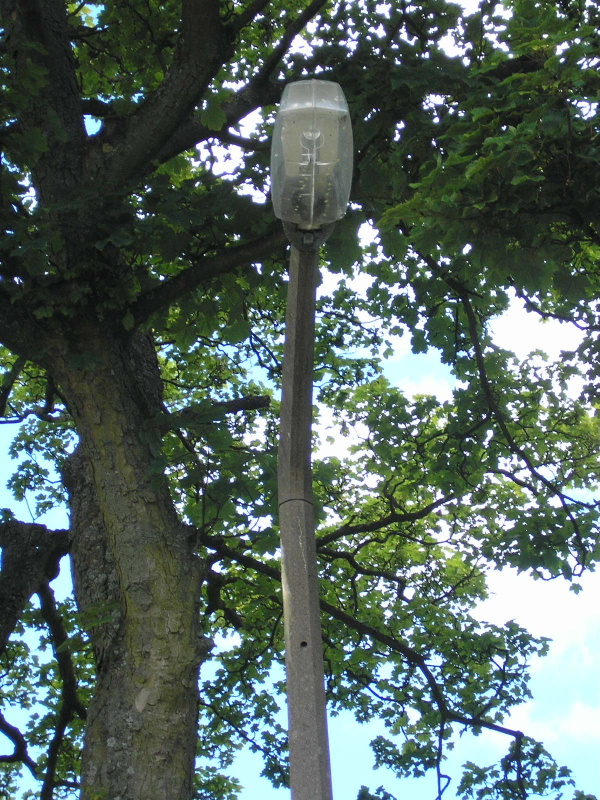 Two further Alpha 1s are installed on the adjacent Apple Tree Road; one is pictured below: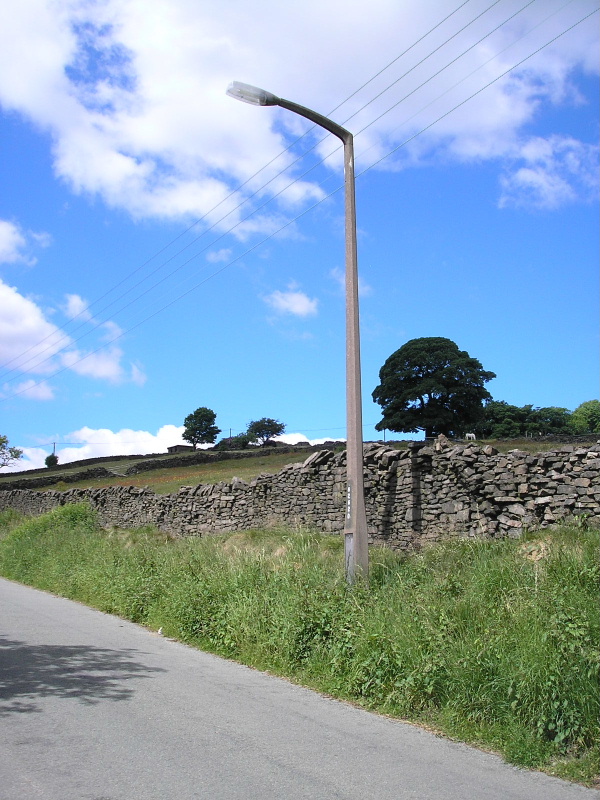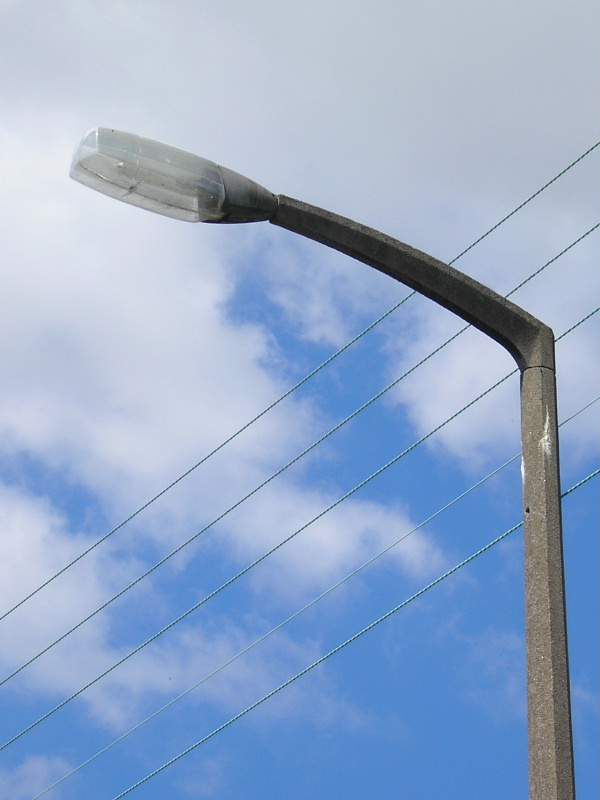 Yes, the overhead power lines really are as close as they appear to be to this column!
Since photographing, all of these installations have been removed.
---
CLICK HERE TO MAKE A MONETARY DONATION
© 2002 - English Street Lights Online