148B. Former RAF Newton Site, near Bingham, Nottinghamshire Located in what appears to be a small field but is actually cleared space from where housing for employees at the RAF base once stood, is a 5 m tubular steel column supporting an early 1970s' Thorn Gamma 6 55 Watt SOX lantern. No, this is not a misprint; the early version of this post-top lantern really was available with a 55 Watt SOX option. This must have been a very heavy lantern, owing to it accommodating a large 35 - 55 Watt SOX leak transformer in the base. Sadly, the installation's proximity to an adjacent bridleway has meant that its bowl has suffered slightly at the hands of ball bearing gun-wielding vandals; however, the installation is otherwise in good condition, despite being the only thing left standing following demolition of the old buildings.
The extended base and canopy sections of the lantern indicate that it was designed for 55 Watt lamps; the deep base also being a necessity, owing to size of the leak transformer housed within it.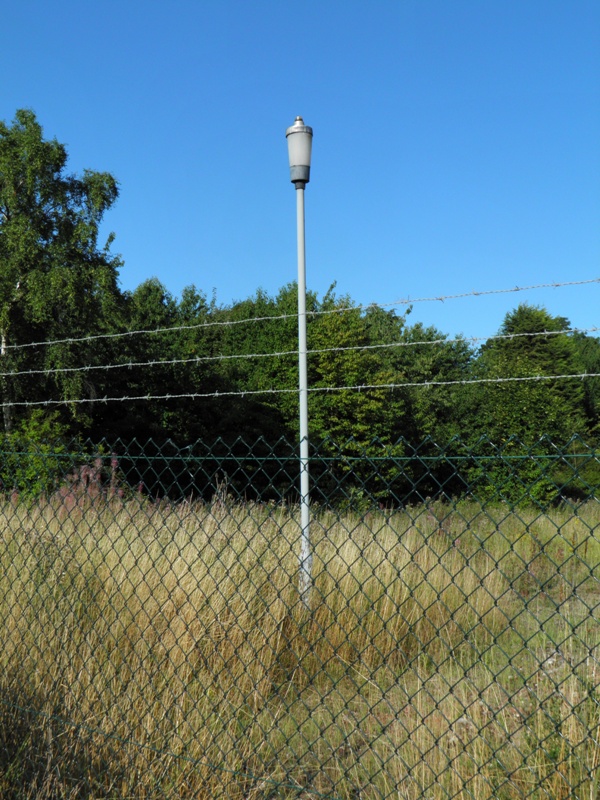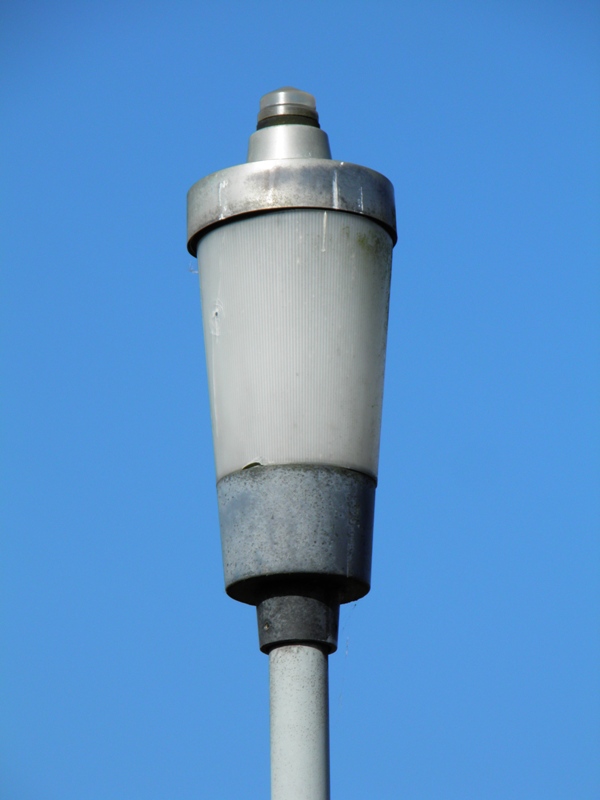 The damage to the bowl can be seen clearly in this view. Originally painted black, the aluminium canopy and base shone in the early-morning late August sun.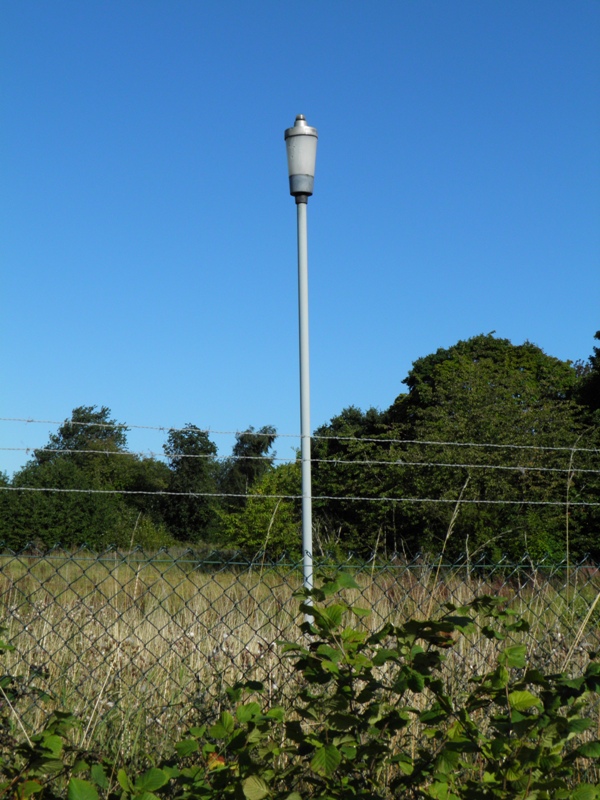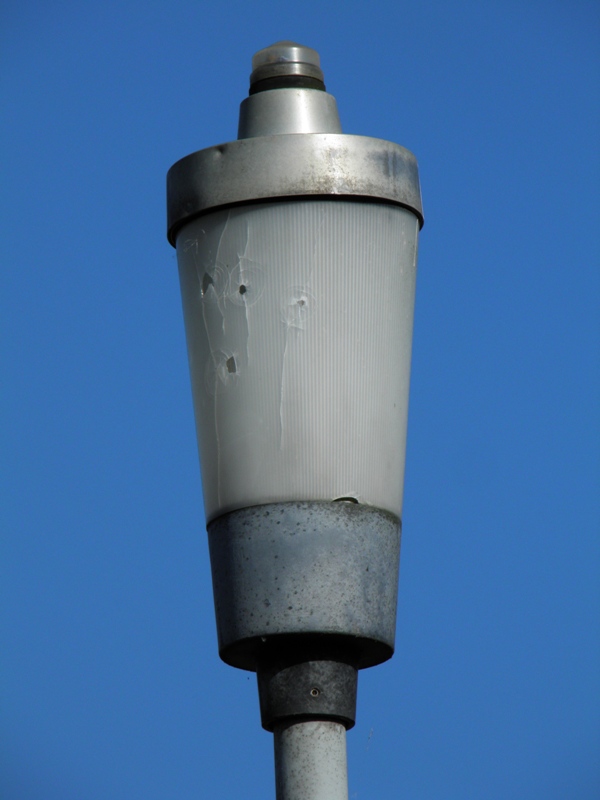 A few months after these pictures were taken, I paid a return visit, but this time headed towards the site's security office, with a view to seeking permission to obtain the lantern. After explaining the situation to the guard on duty, I was handed a telephone and spoke to his manager. I repeated my request to him, and he suggested that I leave my details in the security office, and that he would then be in touch the following week after having spoken to someone more superior to him. Unfortunately, the signal was lost at this point, but I nevertheless left my details, along with print-outs of two of the pictures from this page, as suggested. At the time of writing, some weeks later, I am still awaiting any sort of contact, and sadly, I have to say that I cannot be fussed in chasing up my request, owing to the distances involved between home and this location.
---
CLICK HERE TO MAKE A MONETARY DONATION
© 2002 - English Street Lights Online