Further evidence to suggest the (at least former) railway ownership of the lights are the characteristic BR steel ladders that are attached to the columns. Although the lanterns themselves have aluminium canopies, the harp-shaped post-top brackets are a combination of steel (the arms) and cast iron (the column spigot cap).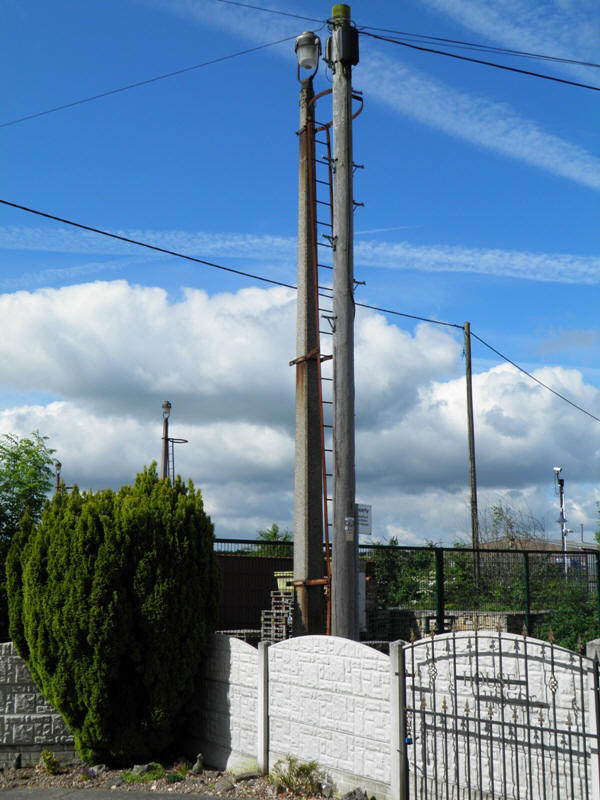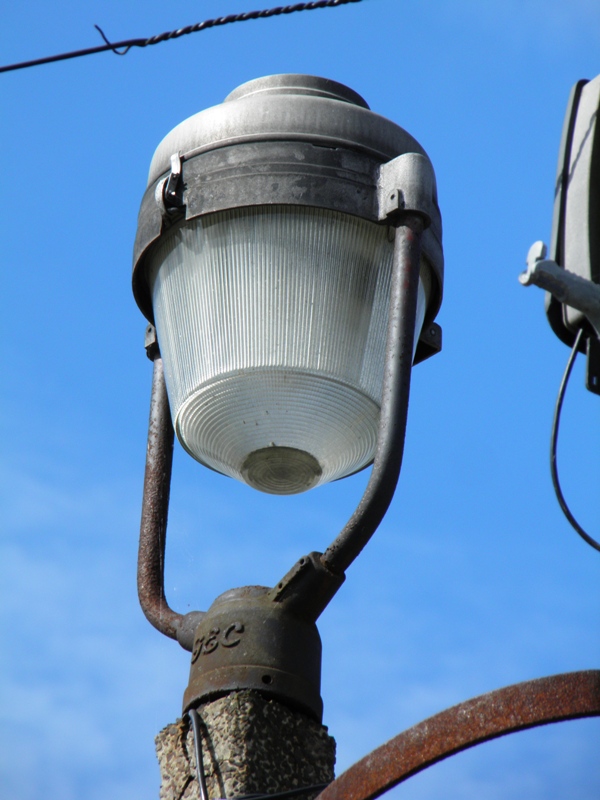 What is perhaps a replacement supply cable can be seen entering the lantern from a small gap between the column and the spigot cap.
A deliberately 'atmospheric' shot taken of the lantern from the other direction, in order to capture the detail of the bowl's refractor prisms.
A small pool of detritus could be seen in the lowest portion of the bowl.
As always, the GEC logo is cast into the column door.
This is the next column along, located within the yard itself. This example is free from the supply cable modification that exists with the above installation.
---
© 2002 - English Street Lights Online