A few lengths of electrical conduit provide the means of the supply cable's entry into the bracket.
The polycarbonate bowls fitted to these lanterns appear to have had their lower halves cut away, exposing the lamp to the atmosphere. Judging by how discoloured the polycarbonate has become, perhaps the bowls were modified in this way in order to improve light output - MBFT lamps produce a relatively poor amount of light for the power that they consume.
This example was mounted a little higher up the side of this property.
The bowl on this example had similarly been reduced in depth - the noticeably off-centred nature of the cut on this example suggesting that this work was done by hand.
The bracket on the next light was installed the opposite way around to the rest (with the decorative support strut being located beneath the main bracket, instead of above it); the reason for this likely to be in order that the the lantern was as mounted as high on the wall as was possible without the roof overhang fouling the bracket. On the right, note the photocell addition made to this example's fuse box - I assume that the enclosures that support the NEMA sockets are bolted through the fuse box doors.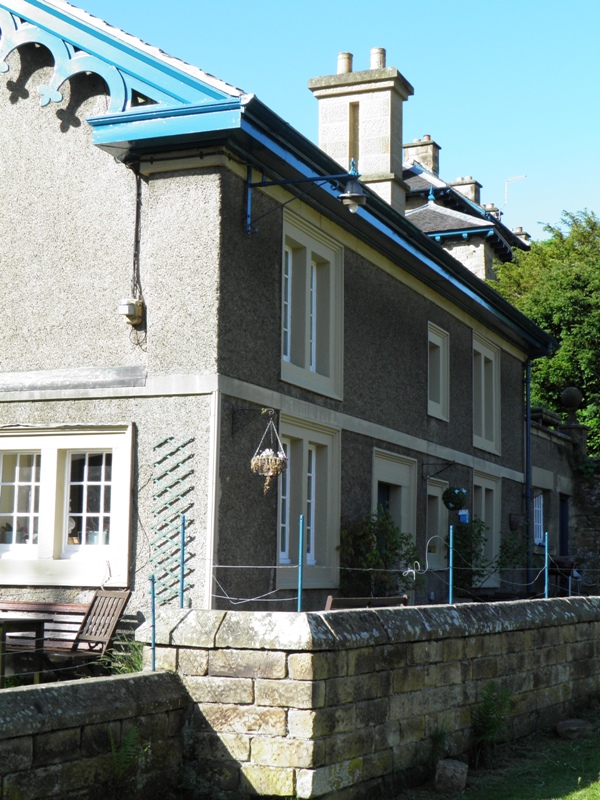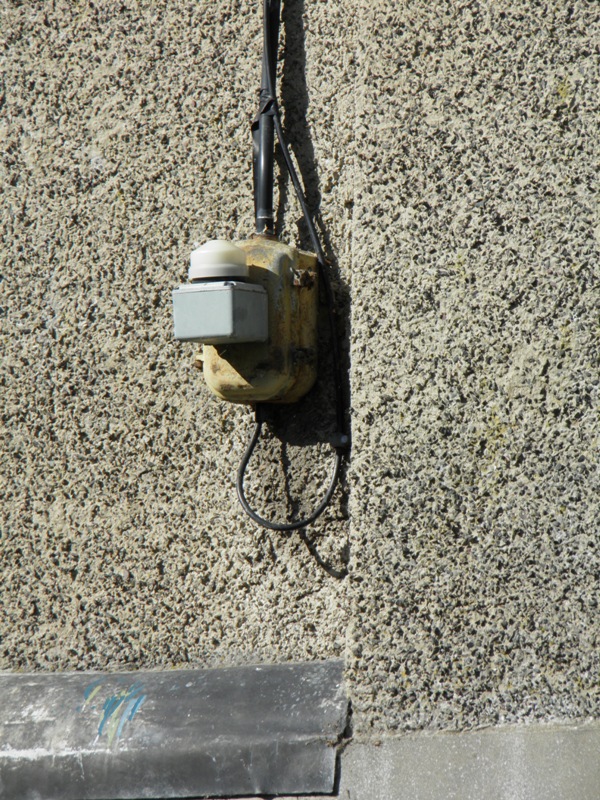 The bracketry attached to this property was another that had avoided being painted the familiar teal colour.