174. Jaguar Land Rover, Chester Road, Castle Vale, Birmingham Standing at the entrance to the vast, sprawling factory site are a couple of decorative iron plinths topped with the appropriately-named post-top GEC 'Decorative Lanterns', dating from (approximately) 1956. Although the lanterns were designed to run four 2 ft [600 mm] 40 Watt fluorescent lamps, as I did not see them lit, I cannot be certain that the lanterns still run such lamps these days, or indeed, whether they work at all, as modern LED floodlight units are installed inside the plinths and (presumably) provide an uplit display at night. During a most interesting tour of the factory, I also spotted a couple of wall-mounted Thorn Alpha 7 lanterns; however, I was unable to picture them as photography is not permitted within the site's boundary.
Propeller shapes feature in the lower section of both plinths; a nod to the factory's former use during the Second World War, when it was involved in the manufacture of Spitfire and Lancaster Bomber aircraft. Archival photographs reveal that the entrance was marked with brick walls, with lighting incorporated into them, when the factory opened in the late 1930s.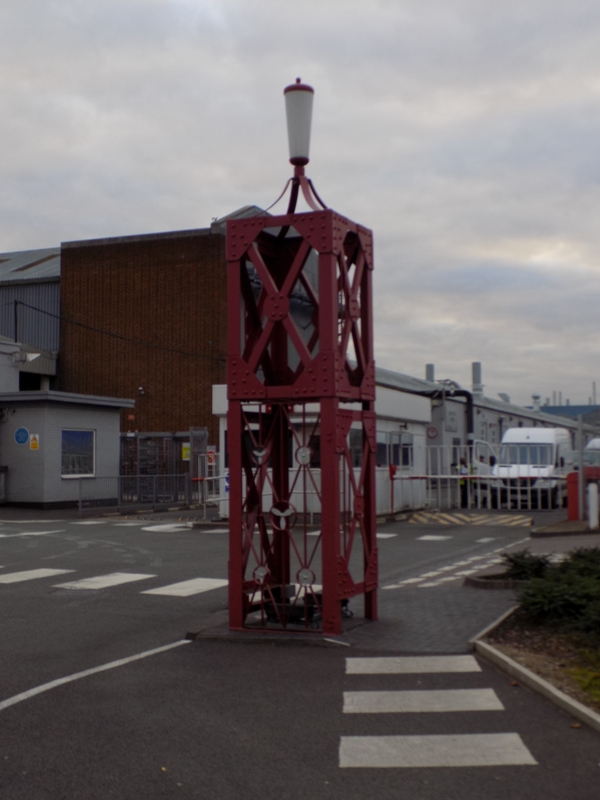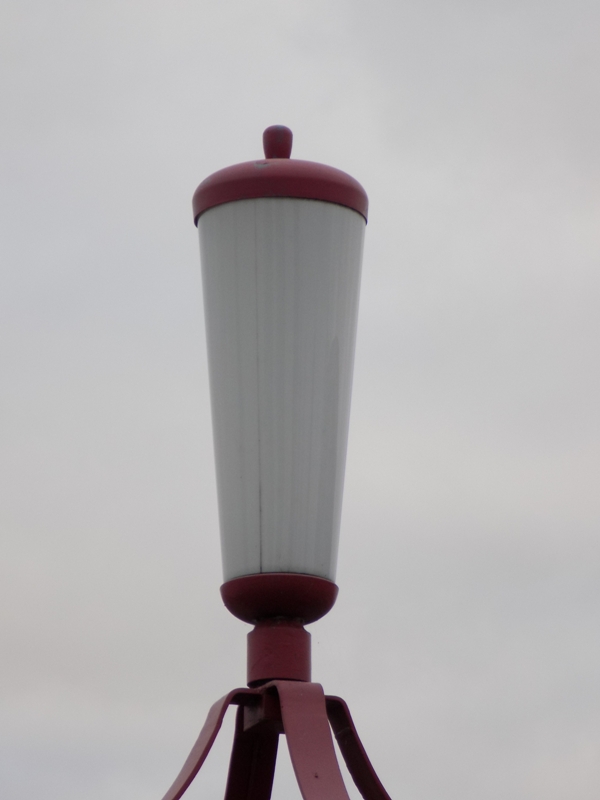 The other plinth was identical in appearance. When new, the lanterns may have featured bronze-coloured metalwork, although, as can be seen, it is now red, along with the rest of the plinth metalwork (except for the propellers).
---
CLICK HERE TO MAKE A MONETARY DONATION
© 2002 - English Street Lights Online