197A. Ackersley Court, off Ack Lane West, Cheadle Hulme, Stockport Located within the grounds of the flats are two Stanton 10 concrete columns supporting Revo 'Isis' post-top lanterns, designed for running two (C15116) or four (C15117) two foot (600 mm) fluorescent lamps of either 20 or 40 Watts. These 1960s' installations are likely to be as old as Ackersley Court itself is, and appear to retain fluorescent lamps, although I cannot be certain that they remain in use.
The 'Isis' is identified by its wide-brimmed canopy, with the canopy of sister lantern the 'Solaris' being slightly narrower.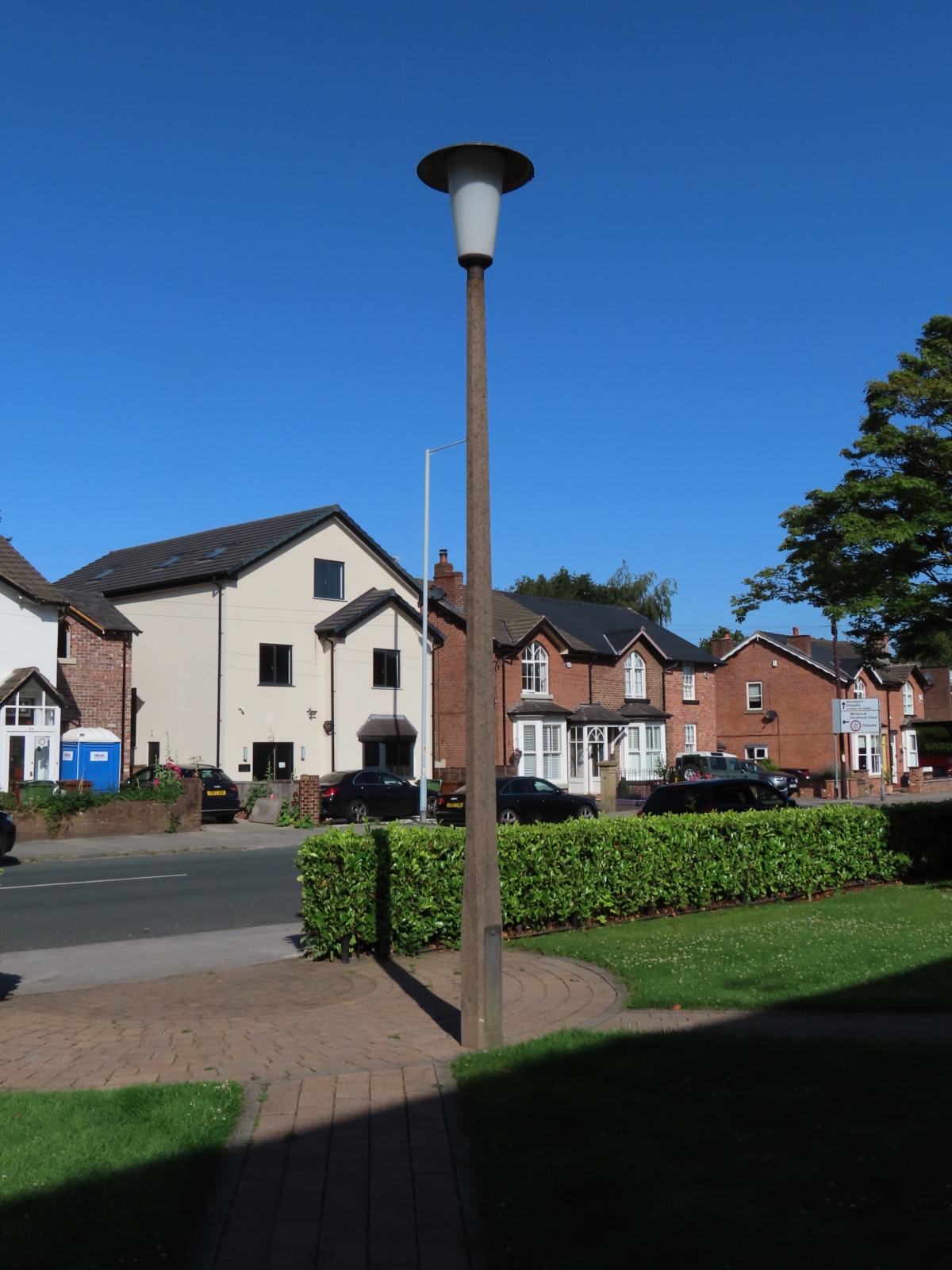 The Perspex bowl is intended to be opalescent; it hasn't clouded with age.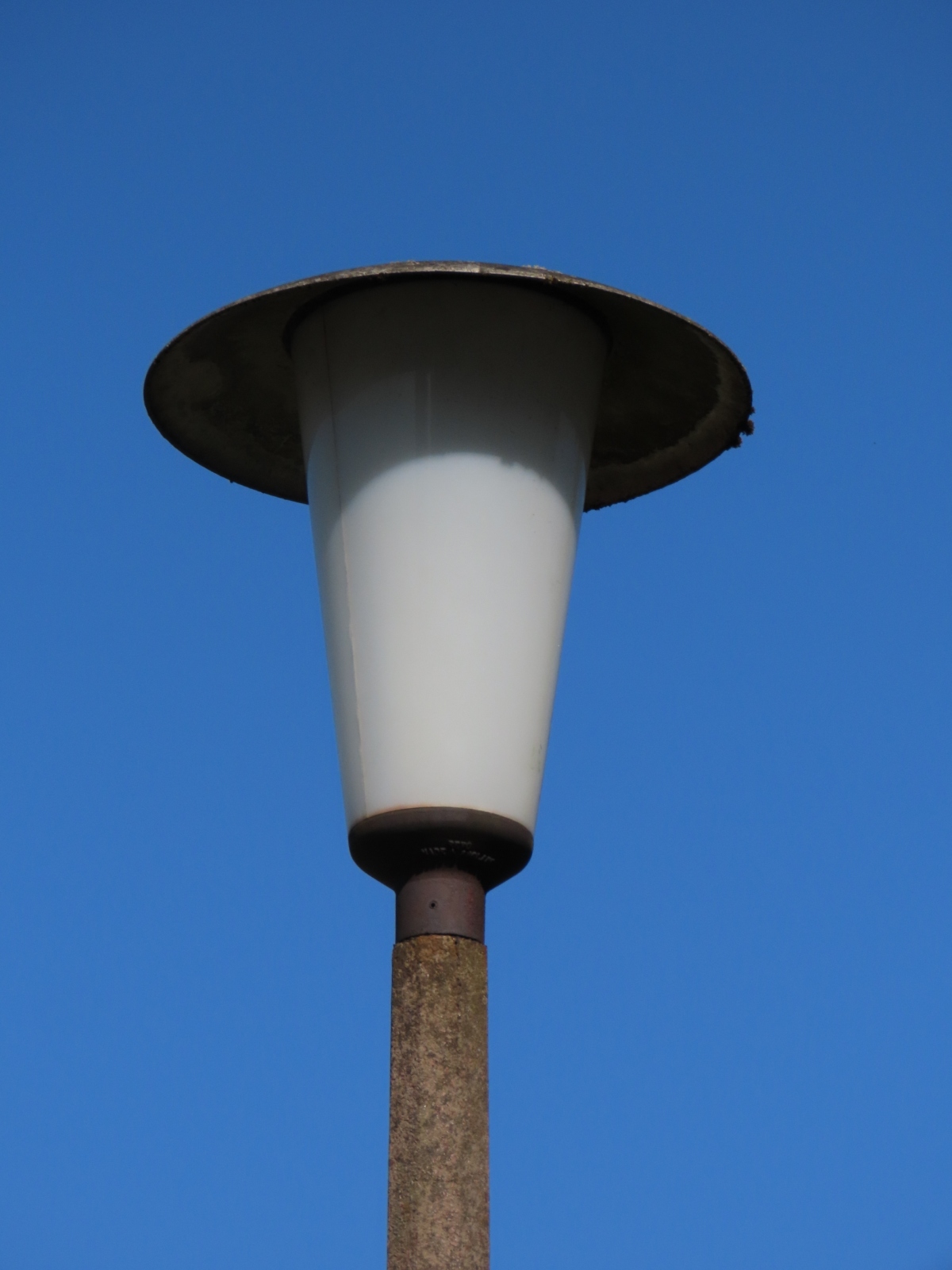 The canopy is formed from galvanised steel. Unfortunately, there is damage on this example.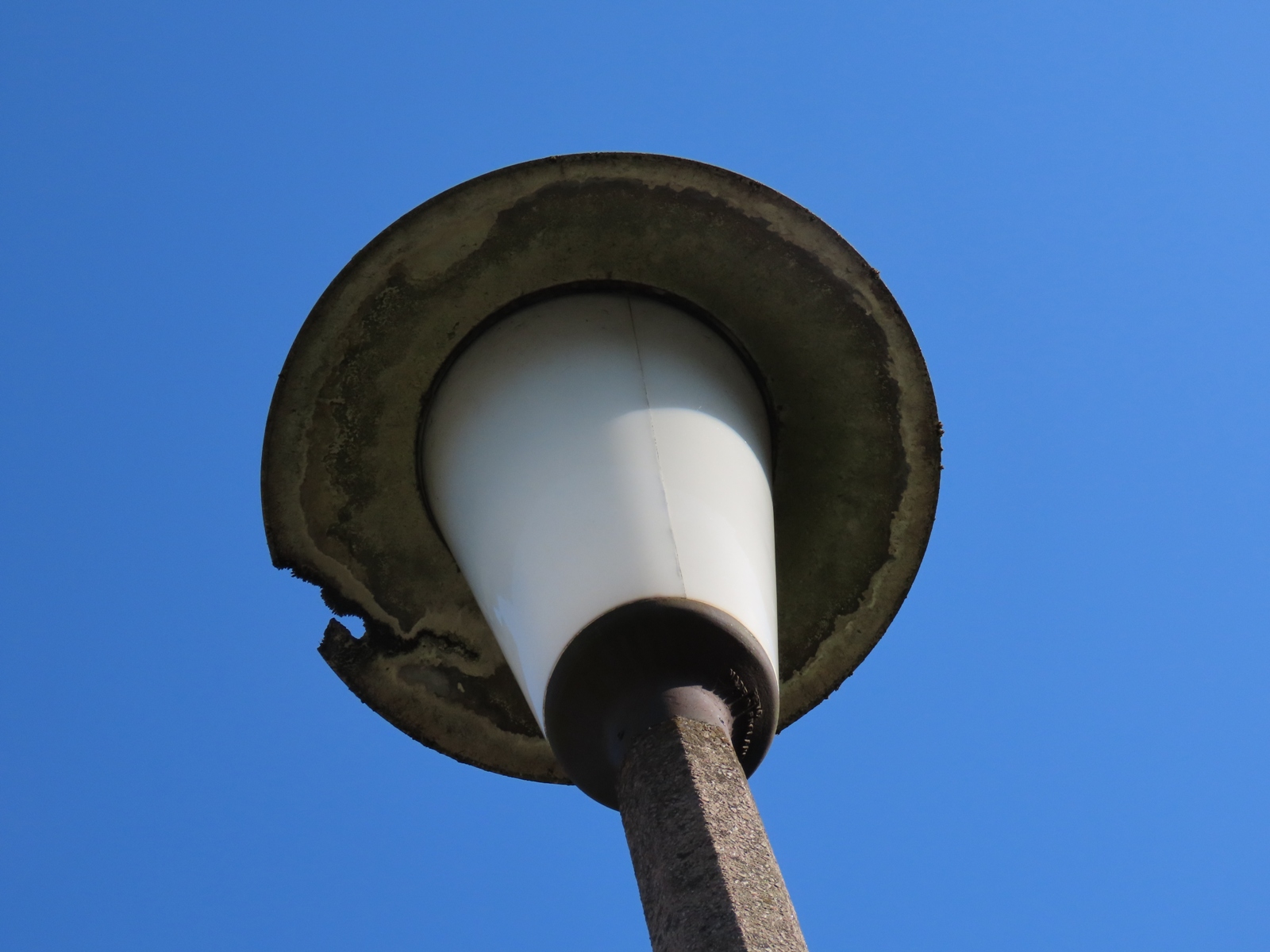 The base section is cast iron, and includes Revo identification.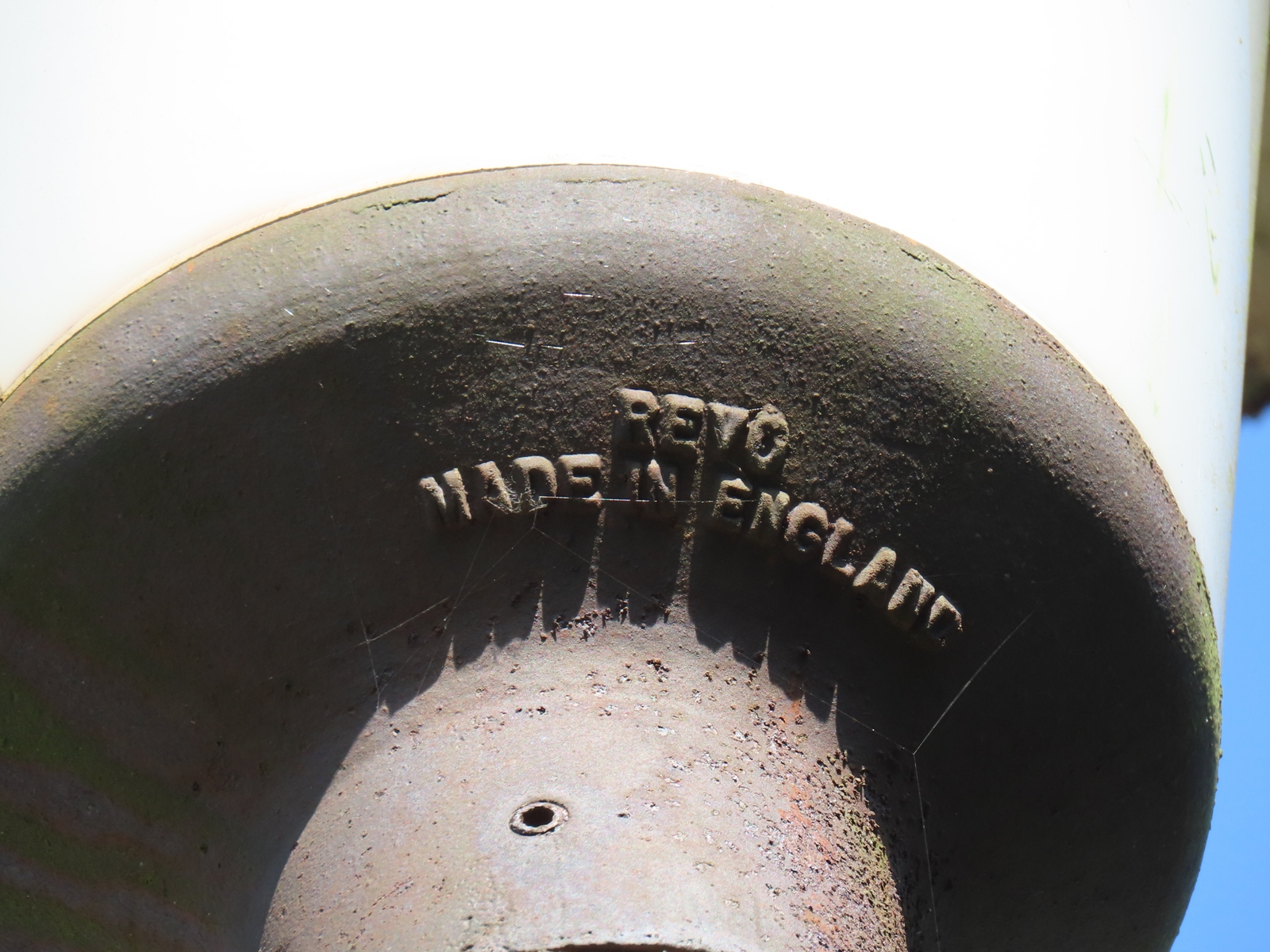 The second column is situated around the back of the complex, near the garages and communal parking area.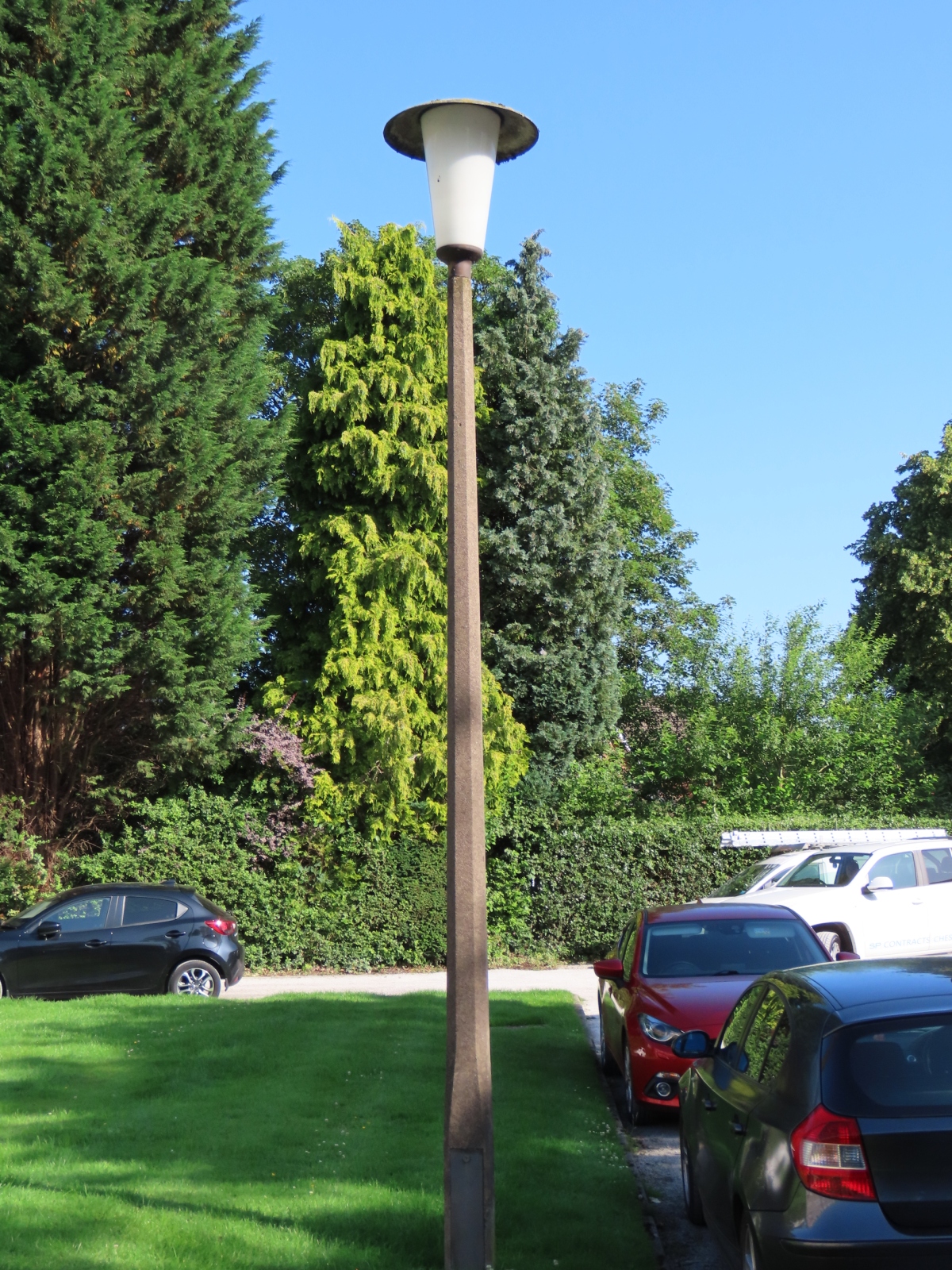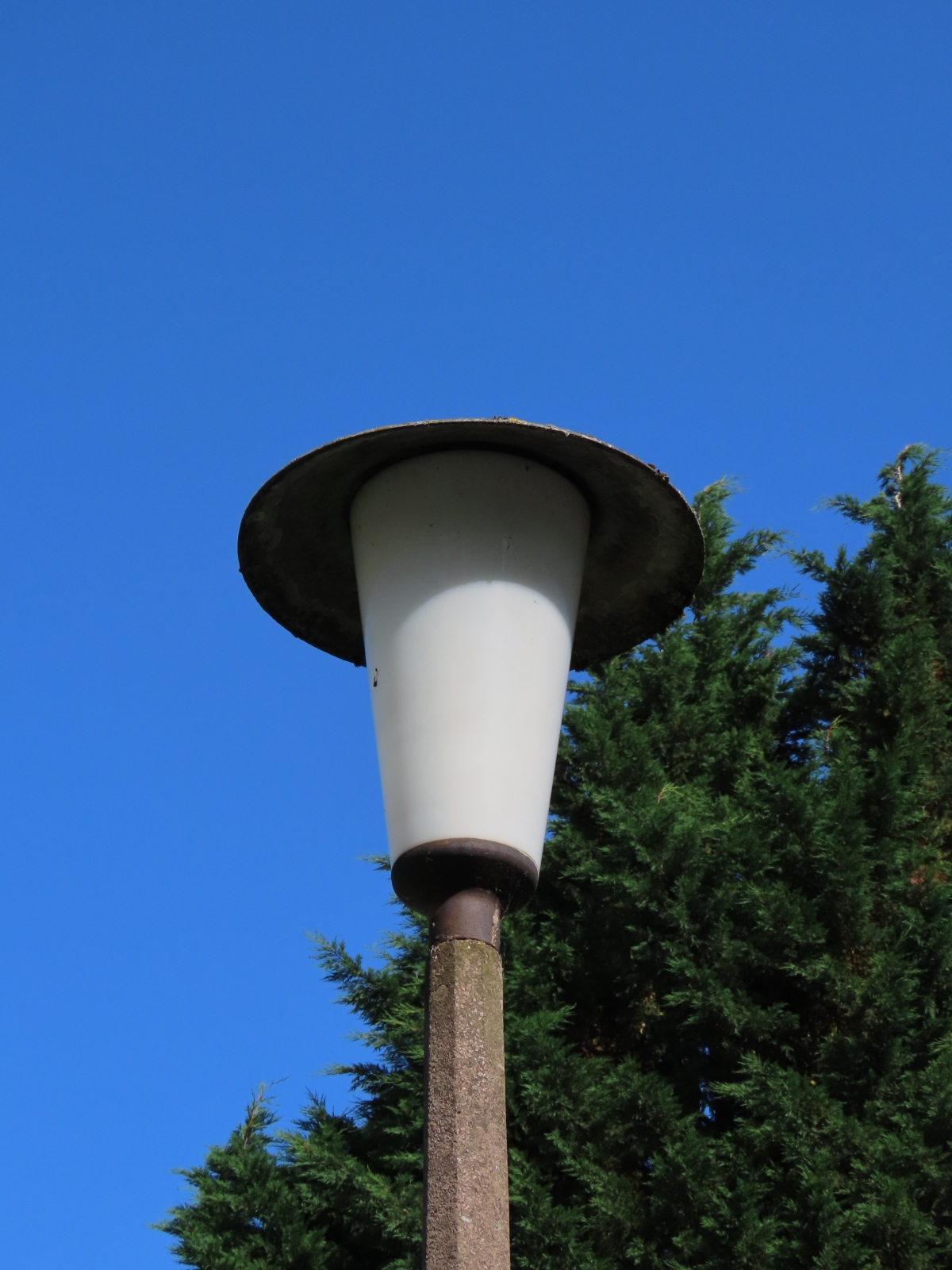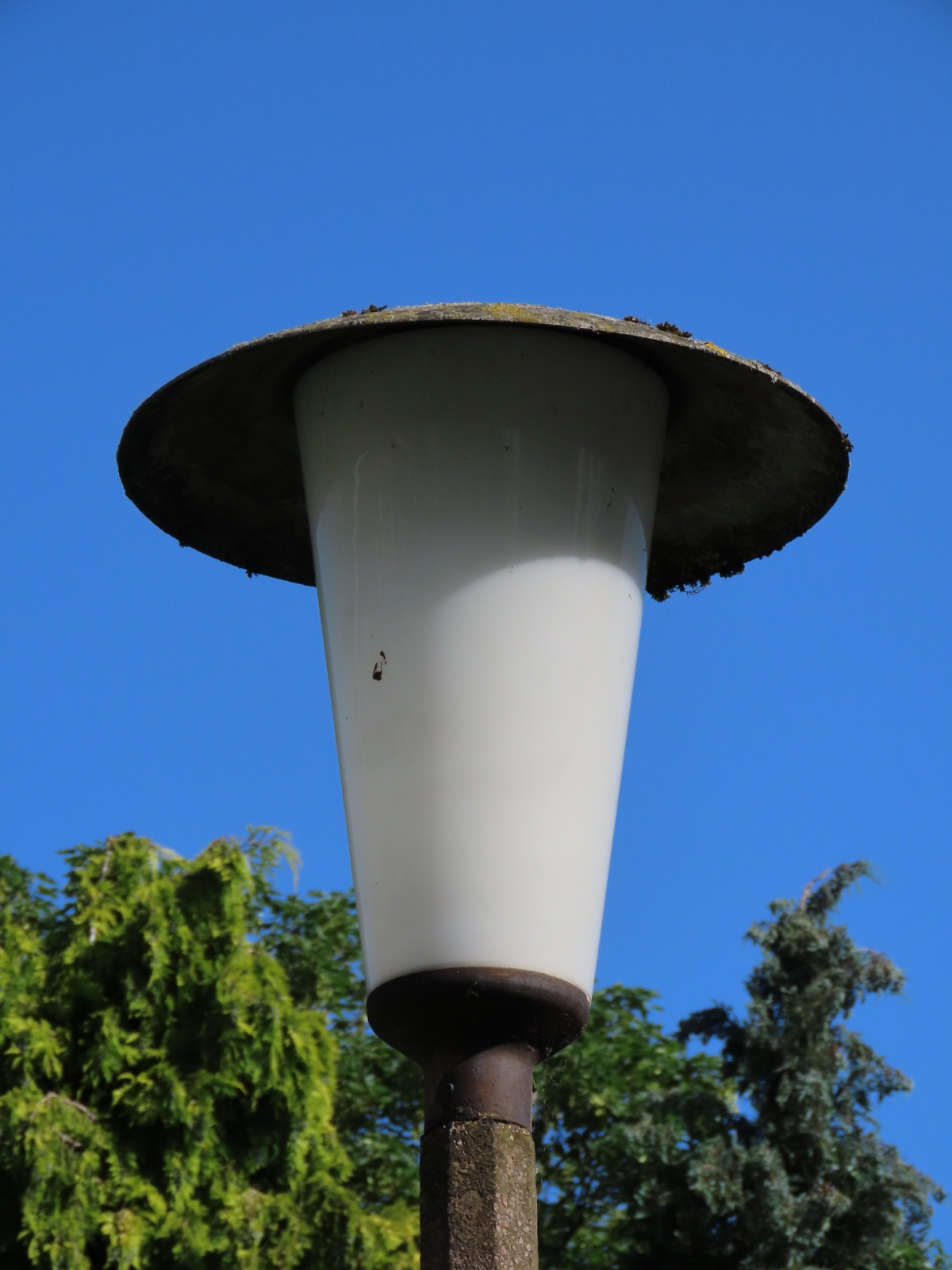 This example's canopy is in better condition, although the white enamelled finish applied to the underside when new is long gone.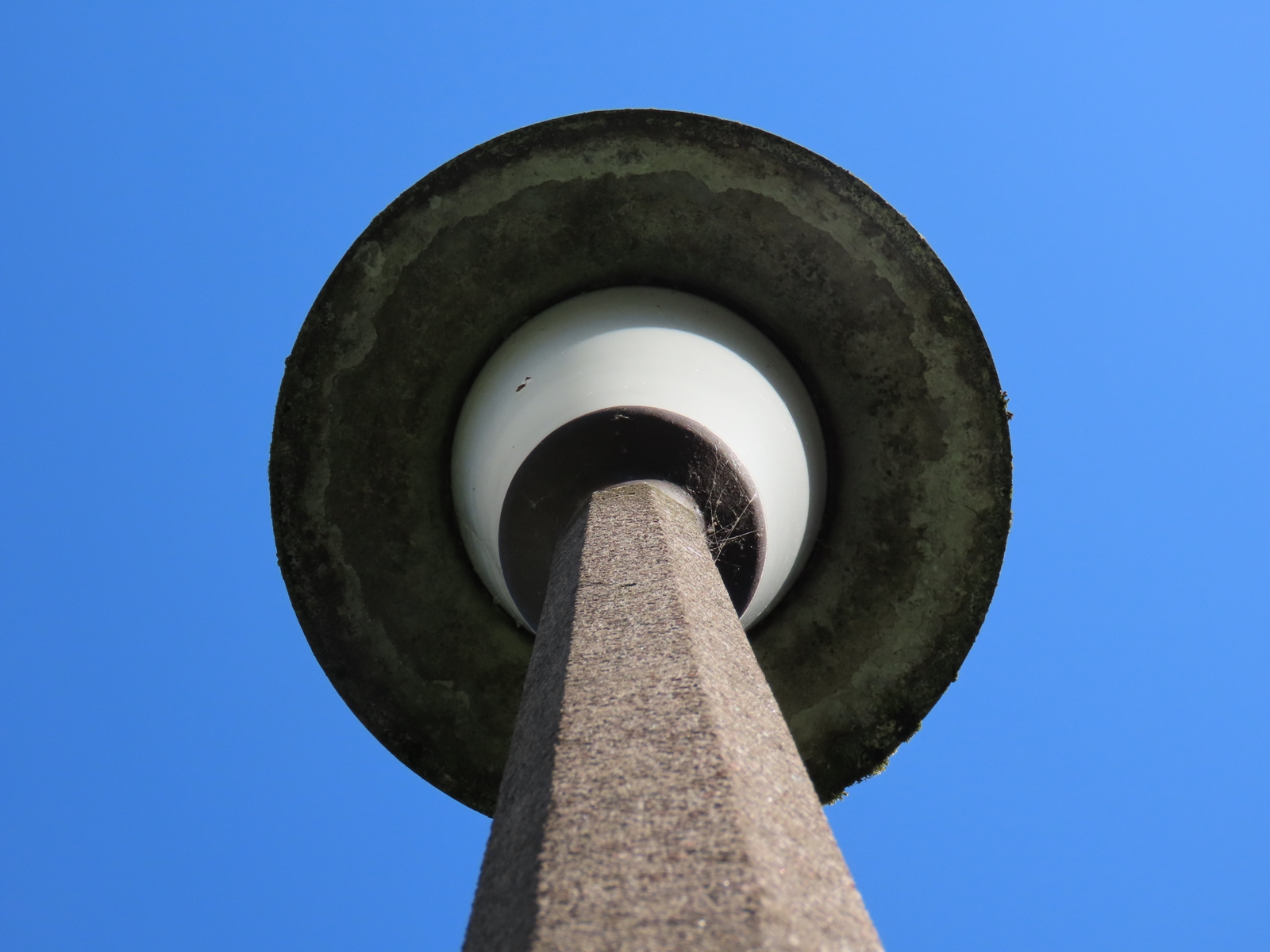 Using the sun to place the lantern's innards in silhouette, at least one lamp remains in-situ within it.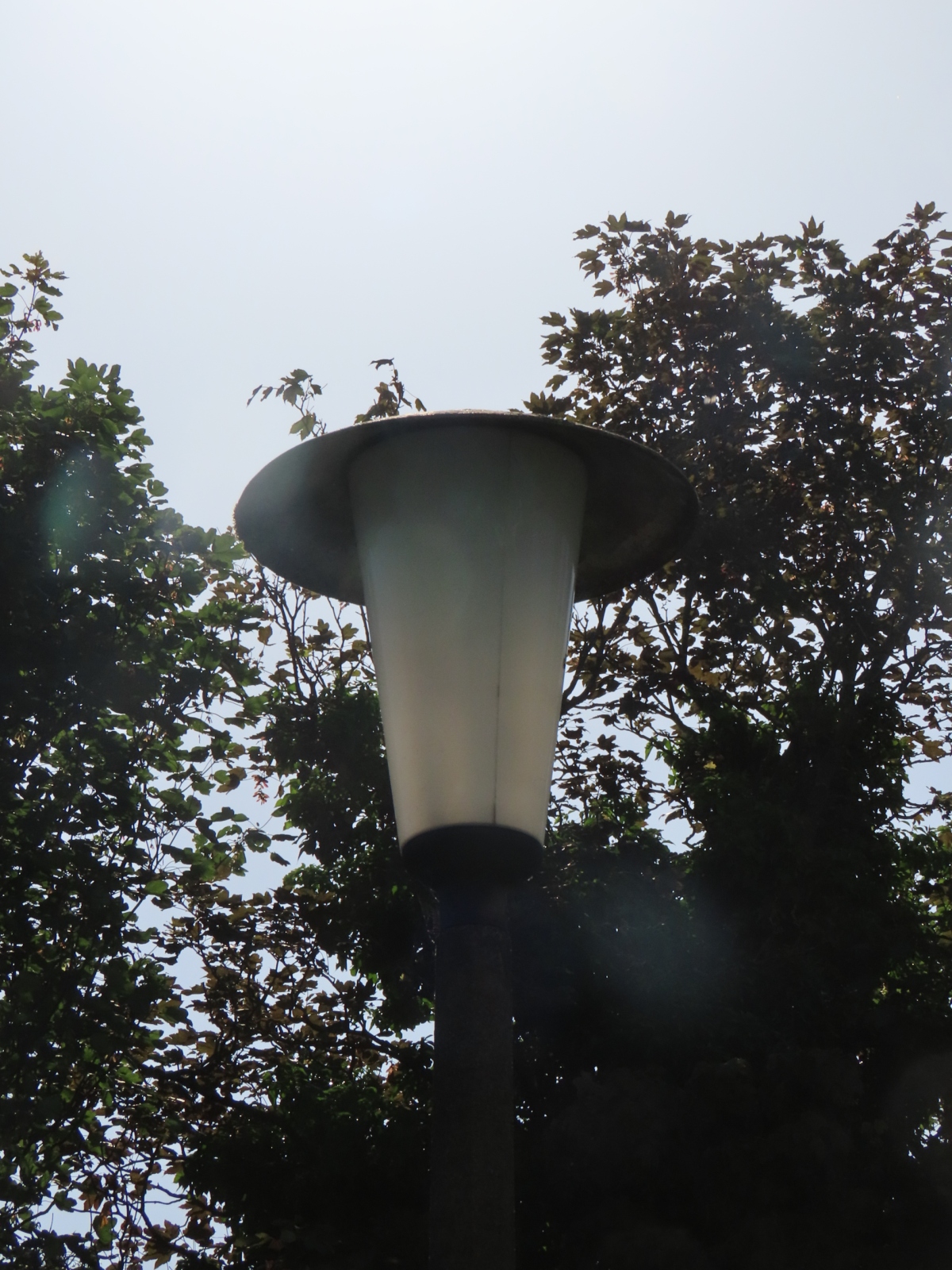 ---
CLICK HERE TO MAKE A MONETARY DONATION
© 2002 - English Street Lights Online