21BB. South Broadway Street, Burton-upon-Trent, Staffordshire With thanks to Dwight for discovering this Survivor. Attached to a steel pole positioned adjacent All Saints' Pharmacy is a disused Benjamin 'Duoflux' shovel floodlight fitted with a large incandescent (GLS) lamp. The installation is a sole survivor from when a garage business existed on the Pharmacy site, although the floodlight faced towards the yard back then, whereas it faces away these days.
The lower portion of the support pole is painted black. Where the pole becomes out of reach, an older grey paint finish exists.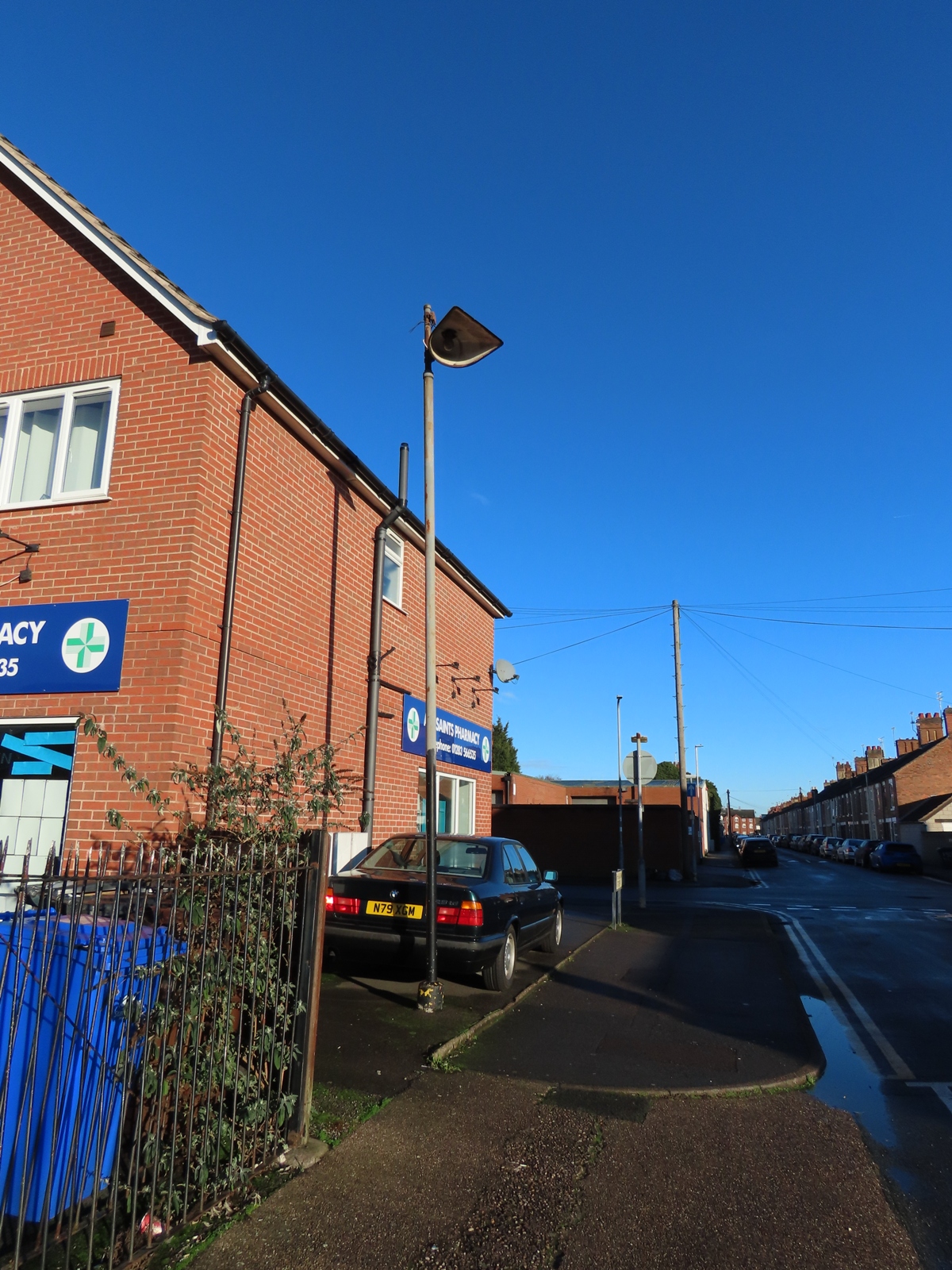 The floodlight is in rather poor condition, with a corrosion hole visible within the front section of the shovel reflector.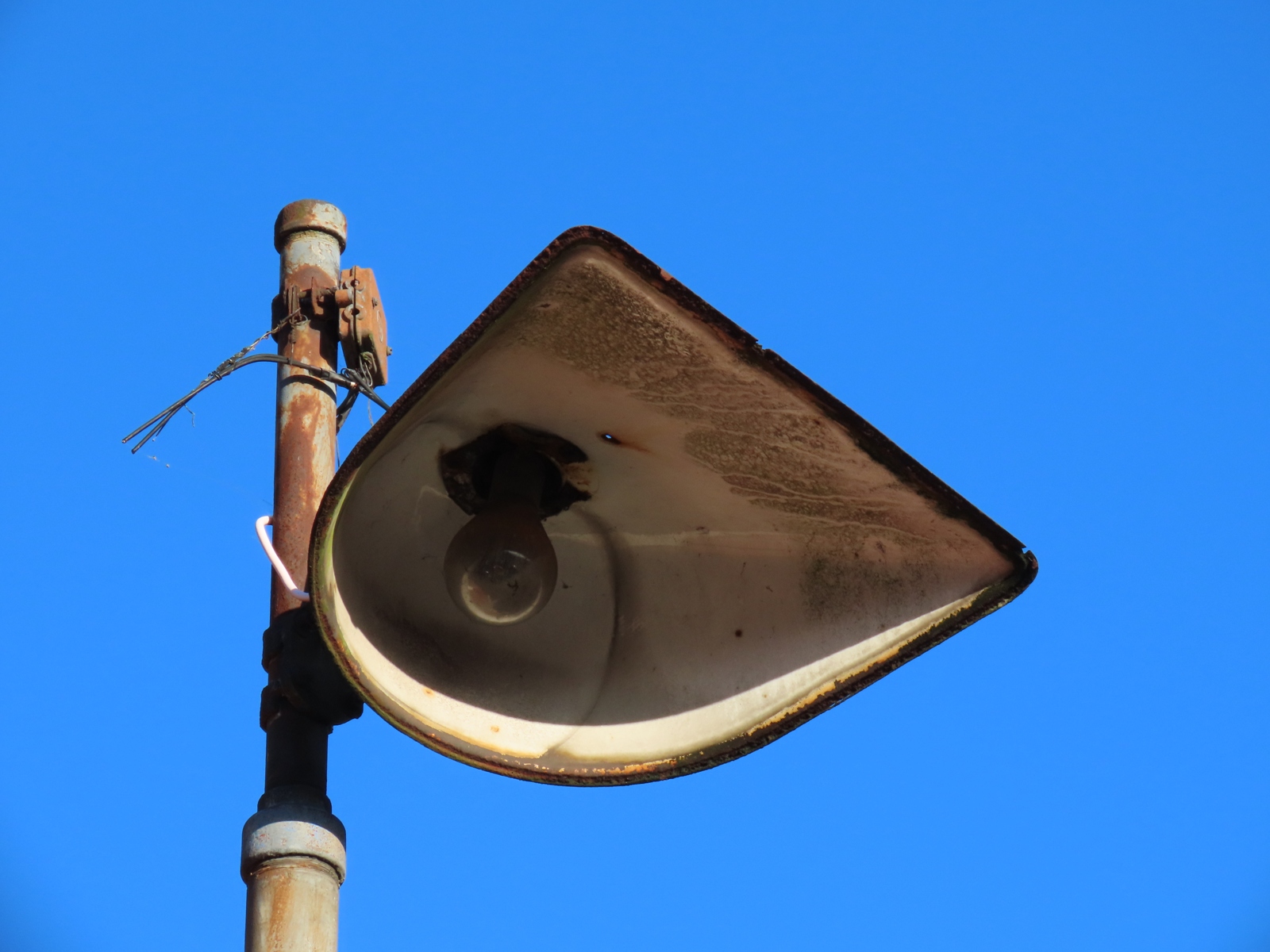 The shim surrounding the lamp is also corroded, with part of it missing.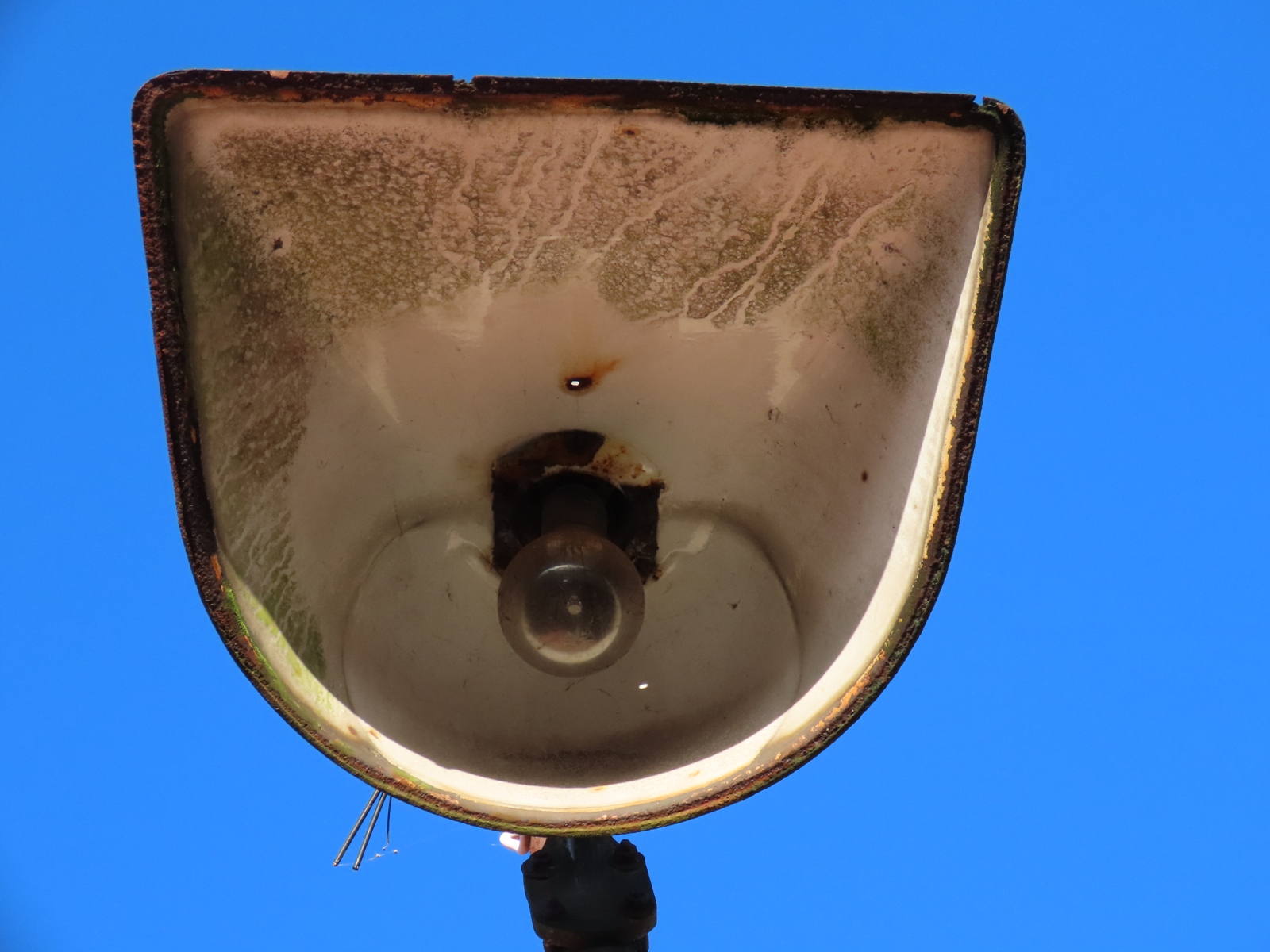 The pole is encased in concrete at ground level.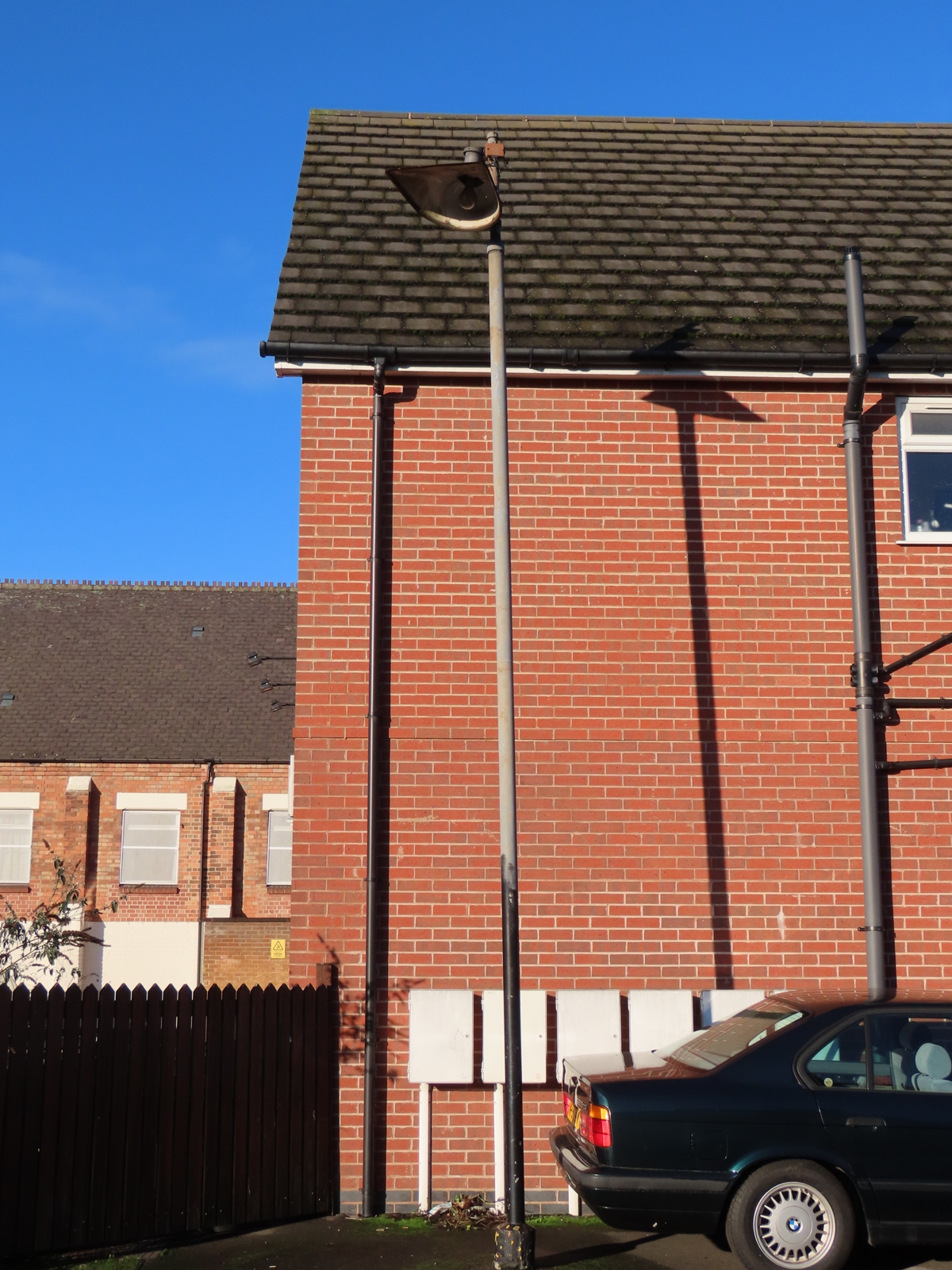 The lamp doesn't appear to have been operated in years.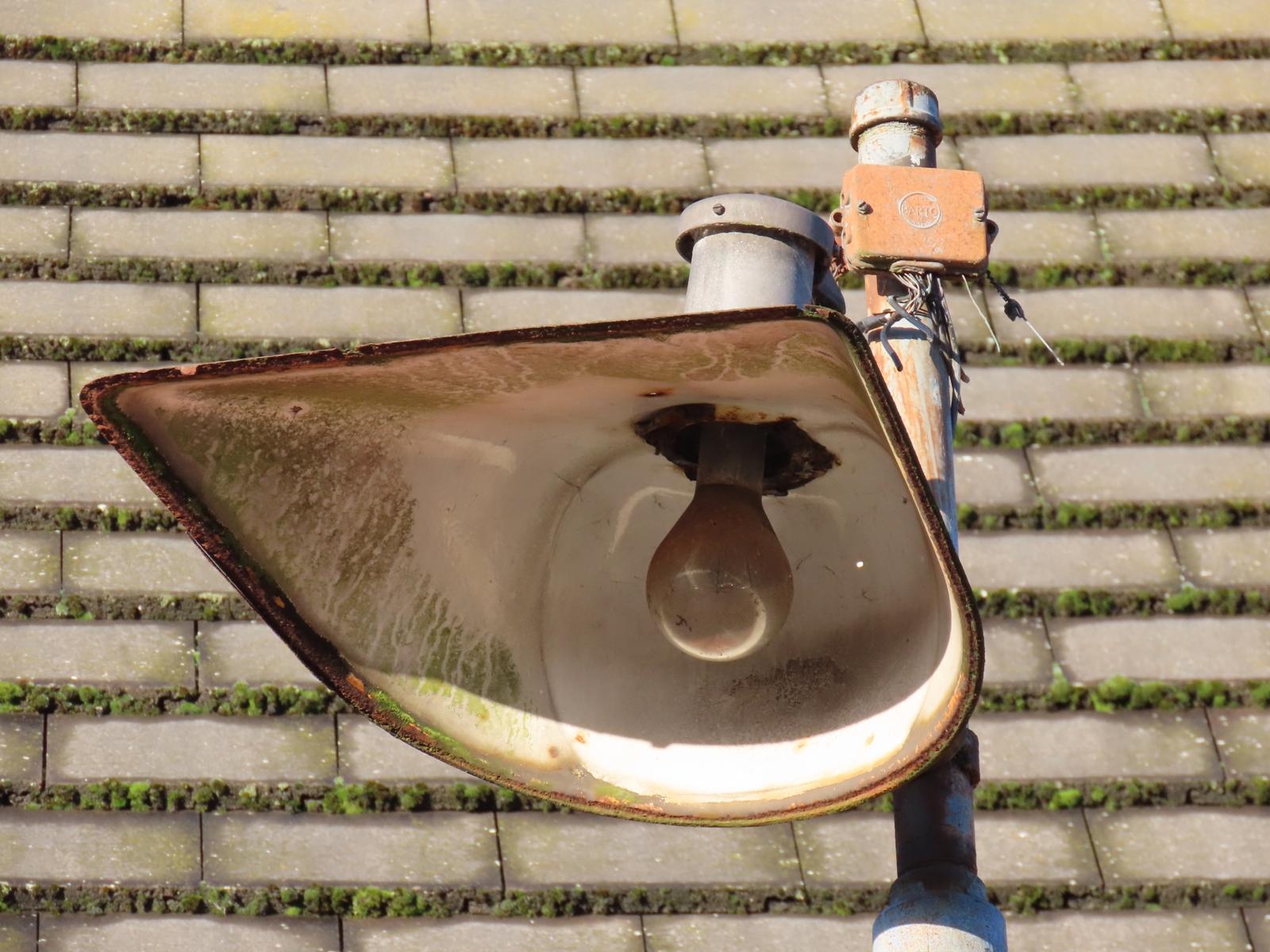 The top of the pipe is threaded, with a cap screwed onto it. Below that, a "Barto" enclosure has numerous cables (possibly, for telecommunications, rather than power) terminating into it.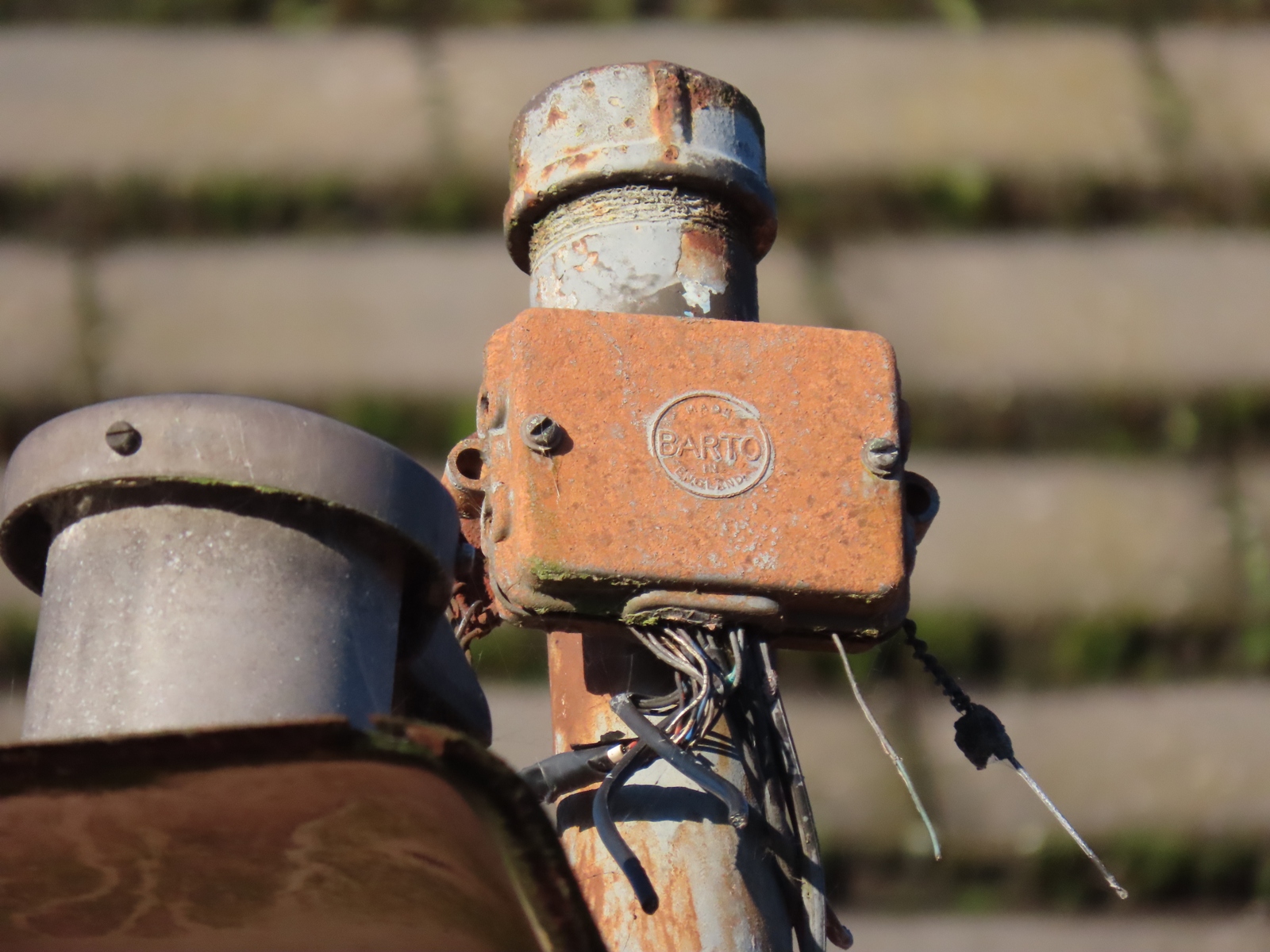 All of these cables, along with the faded orange Mineral Insulated cable feeding the Duoflux, are cut.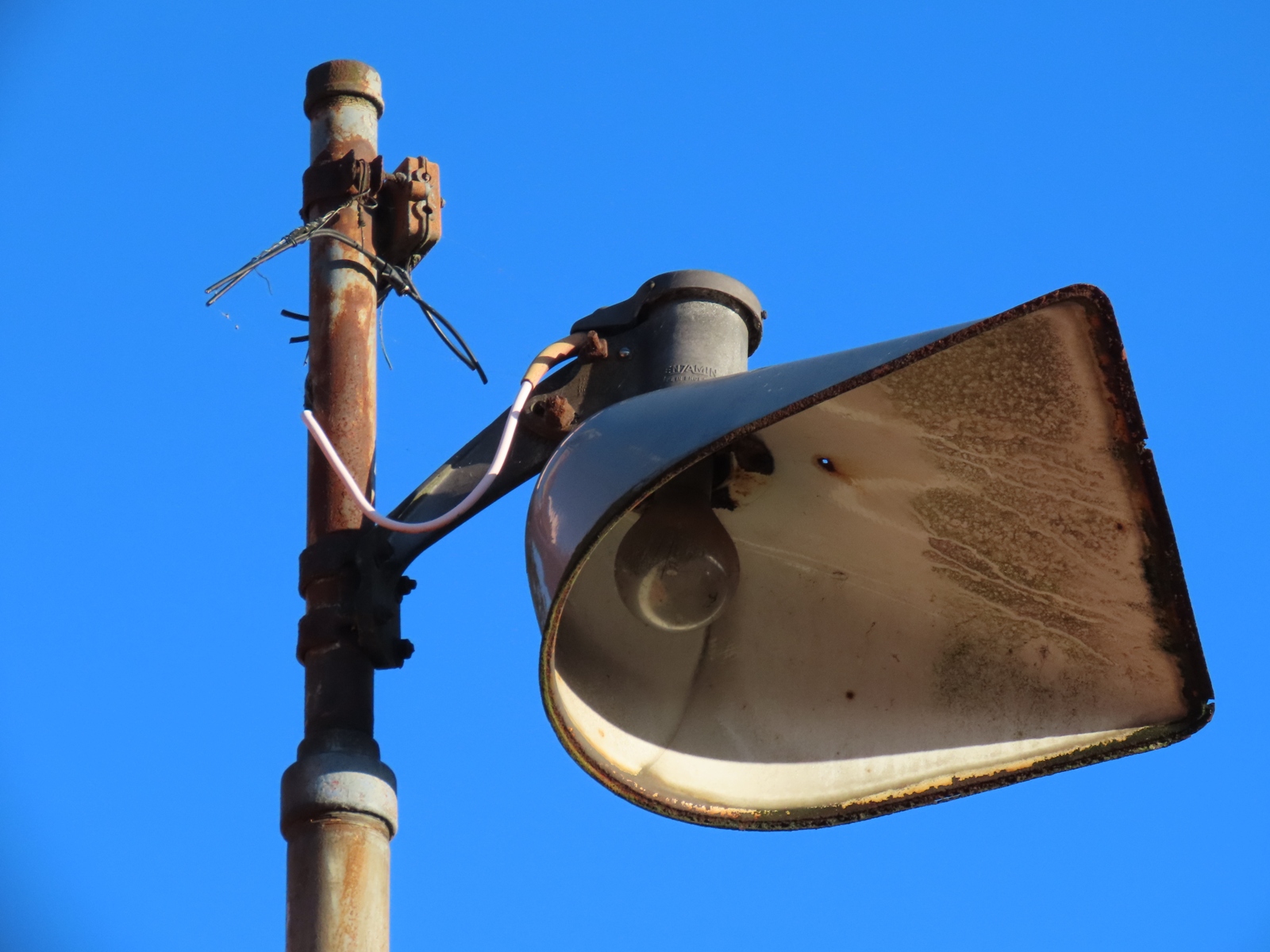 As an alternative to the GLS lamp, the floodlight could accommodate a mercury vapour lamp instead; however, the text on the side warns that the tilt must be no greater than five degrees when such lamps are employed.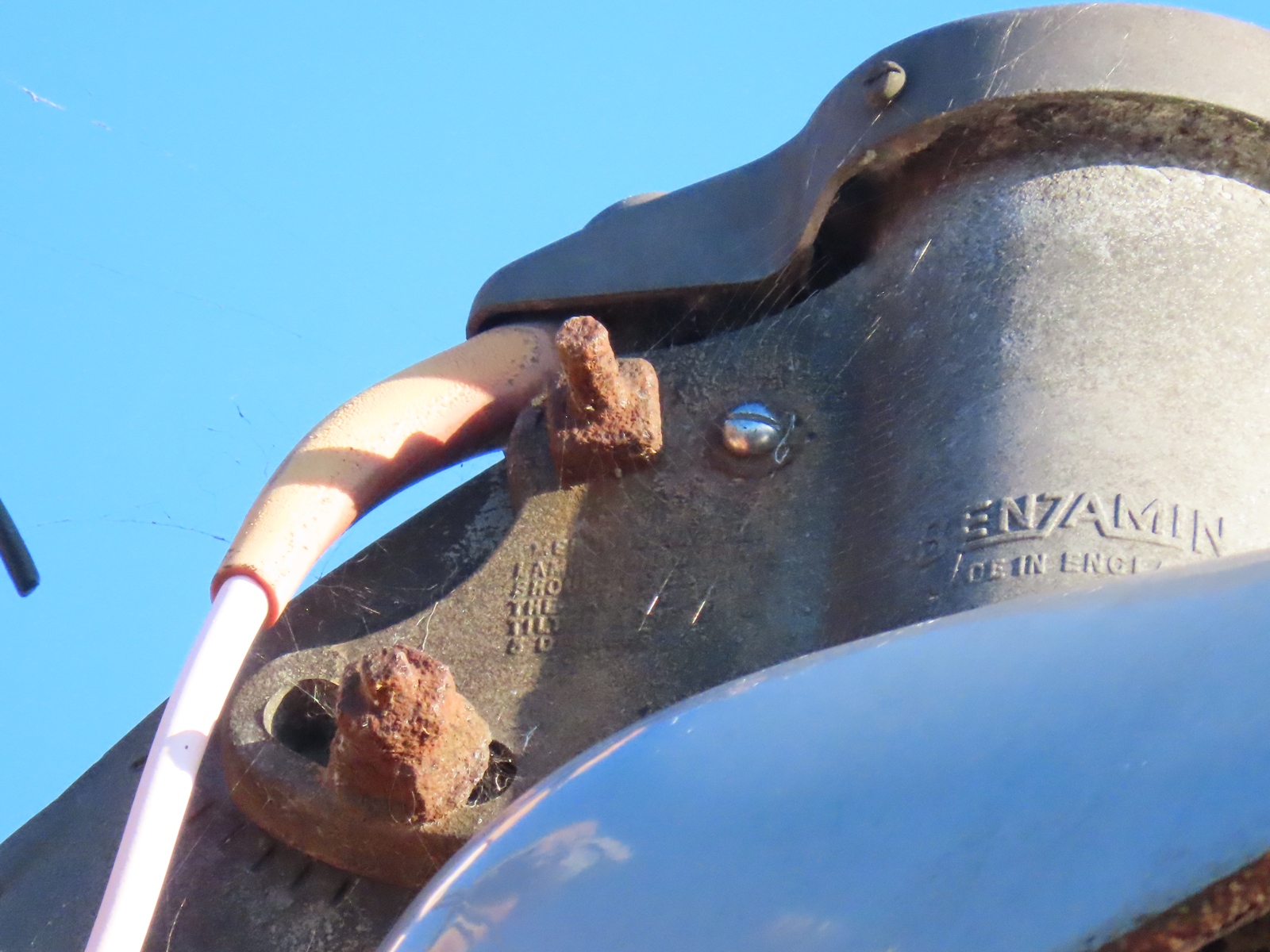 ---
CLICK HERE TO MAKE A MONETARY DONATION
© 2002 - English Street Lights Online