21m. Pirelli Tyre Factory - Beech Lane, Burton-upon-Trent, Staffordshire. With thanks to fellow collector Louis Cunningham for informing me of this Survivor. Located adjacent the entrance to the factory complex is a Concrete Utilities' 'Highway X' 8 m concrete column supporting a GEC Z8426 lantern, dating from the early 1960s, and designed for 250 - 400 Watt MBF lamps. The operational status of the lantern is unknown, although as there are much newer columns supporting LED lanterns nearby, in all likelihood, this installation may have become disused.
The modern triple-bracketed column to the left, complete with LED lanterns, makes this installation seem all the more archaic in 2020. Just visible to the right of the red-framed building in the centre of the picture is a wall-mounted Z8430CM lantern; this is one of several that are installed along the side of the building.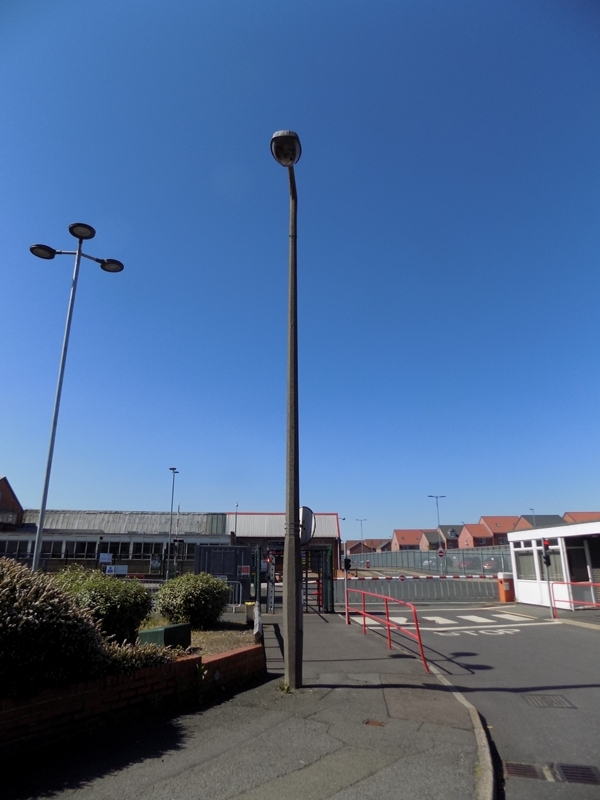 The concrete bracket shows multiple stress cracks along its horizontal portion.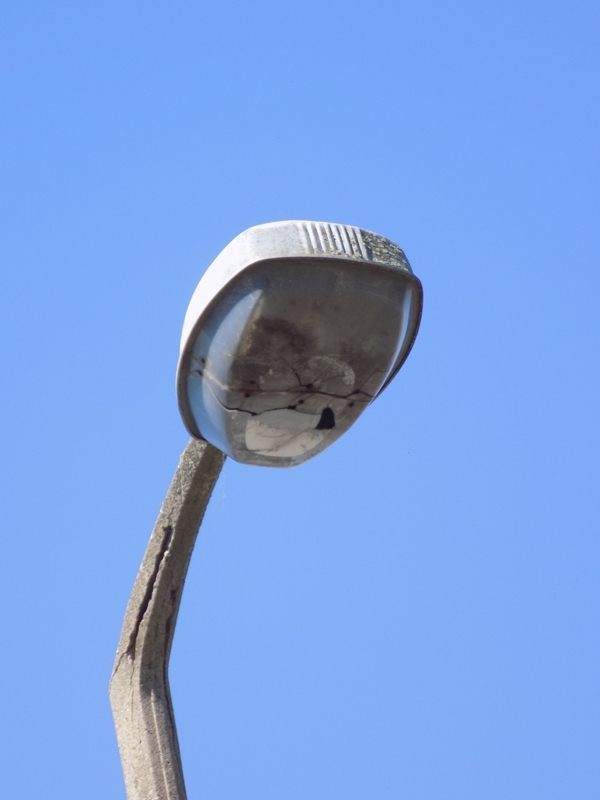 The lantern's bowl is fixed to the canopy; in the event of maintenance being required, the canopy hinges forward on the shoe that passes over the top of the lantern. Notice that the bowl has been damaged (and subsequently, repaired) at some point in the lantern's lifetime. I had thought that this was the Z8427 (a version with screened sides to the bowl, in order to create a cut-off light distribution), but the apparent screening on the side of the bowl may be, simply, discolouration of the bowl over time.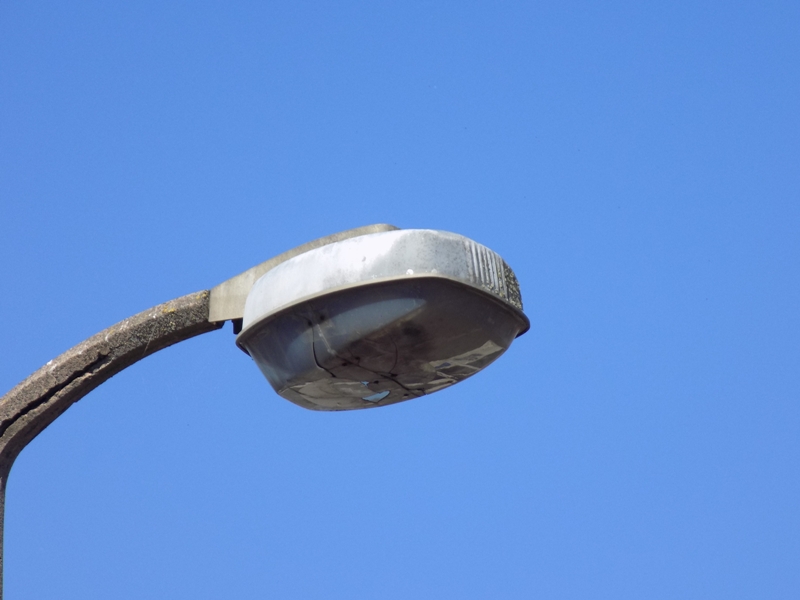 ---
CLICK HERE TO MAKE A MONETARY DONATION
© 2002 - English Street Lights Online