26B. Thomas Street, Leek, Staffordshire Situated on a narrow road that allows access to the backs of the properties on Thomas Street is a 15 ft (5 m) Abacus tubular steel column supporting an ELECO HW-846, which, when photographed, was operating in daylight, with its 35 Watt SOX lamp still burning brightly. When new in the 1960s, the lantern would have run a 60 Watt SO/H / SOI/H lamp; the type that, ultimately, evolved into the 35 Watt SOX lamp.
The column is in rather poor cosmetic condition, with numerous rust patches forming through the grey paint.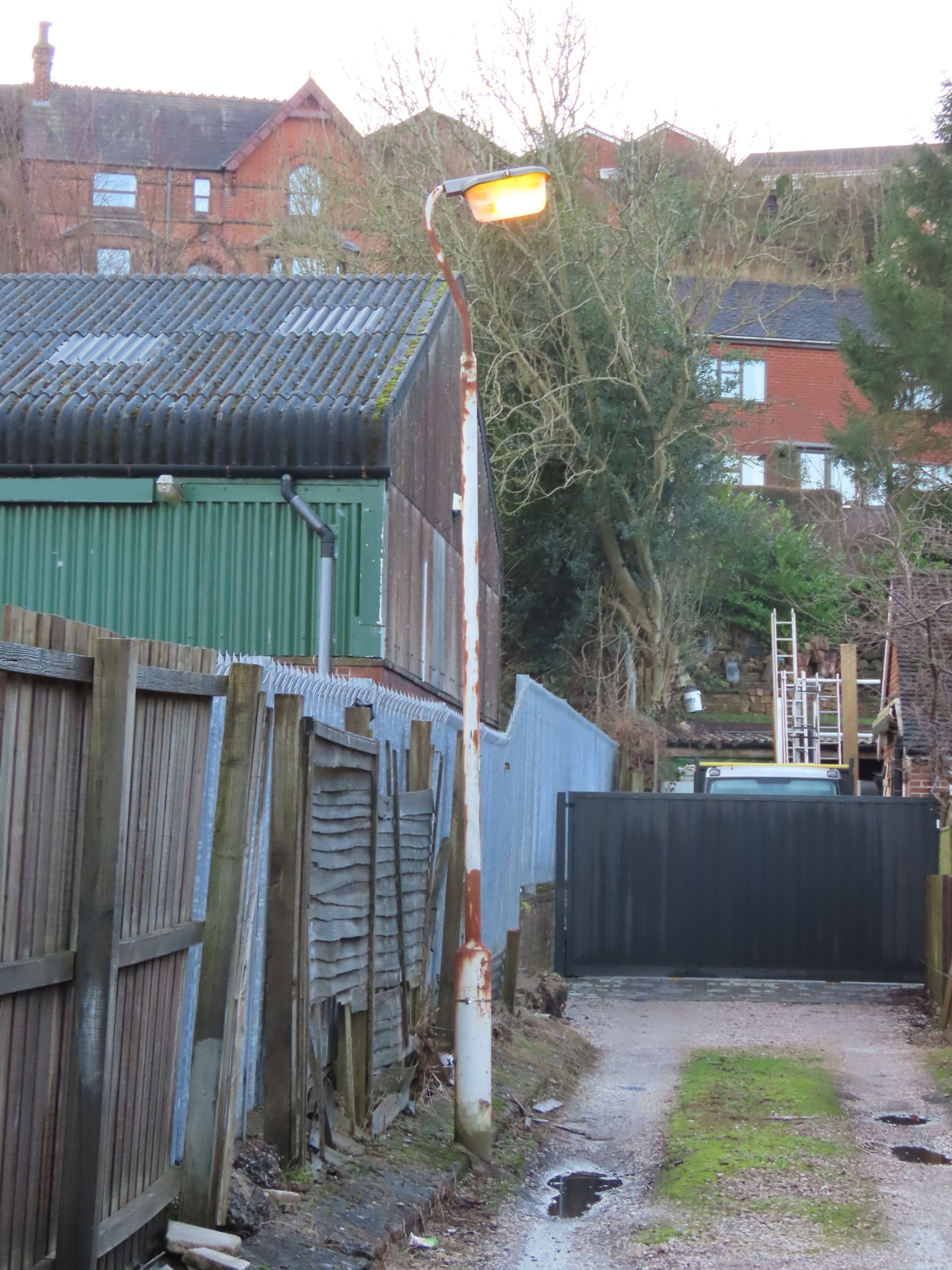 The bowl remains fully transparent, allowing the SOX lamp arc tube to be seen in all of its glory.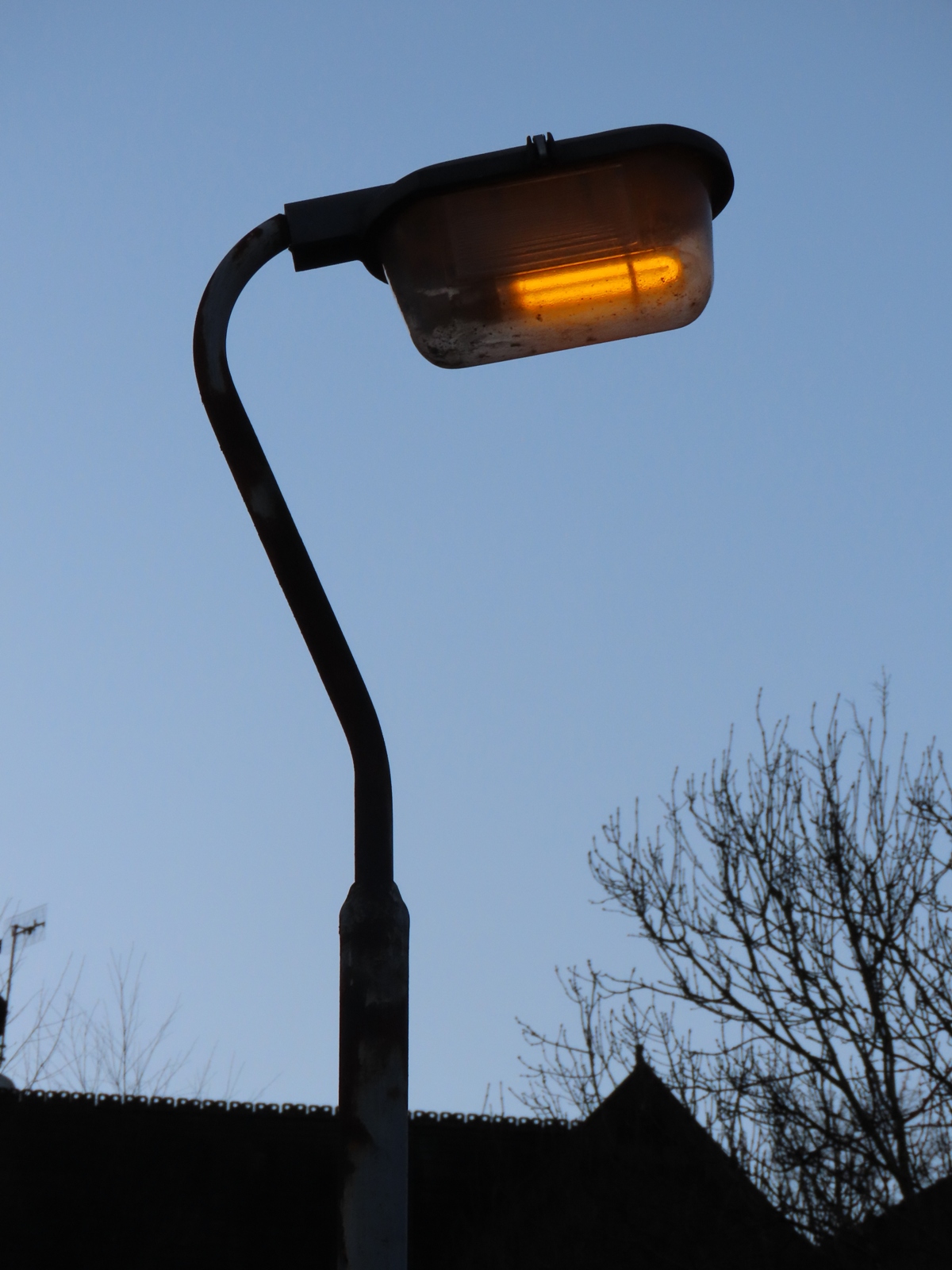 On this example, the lamp control gear is housed within the column base, although the lamp is positioned low in the bowl; the space above it would be taken by the gear components on integrally-geared versions, as seen with the sister HW-747 lantern.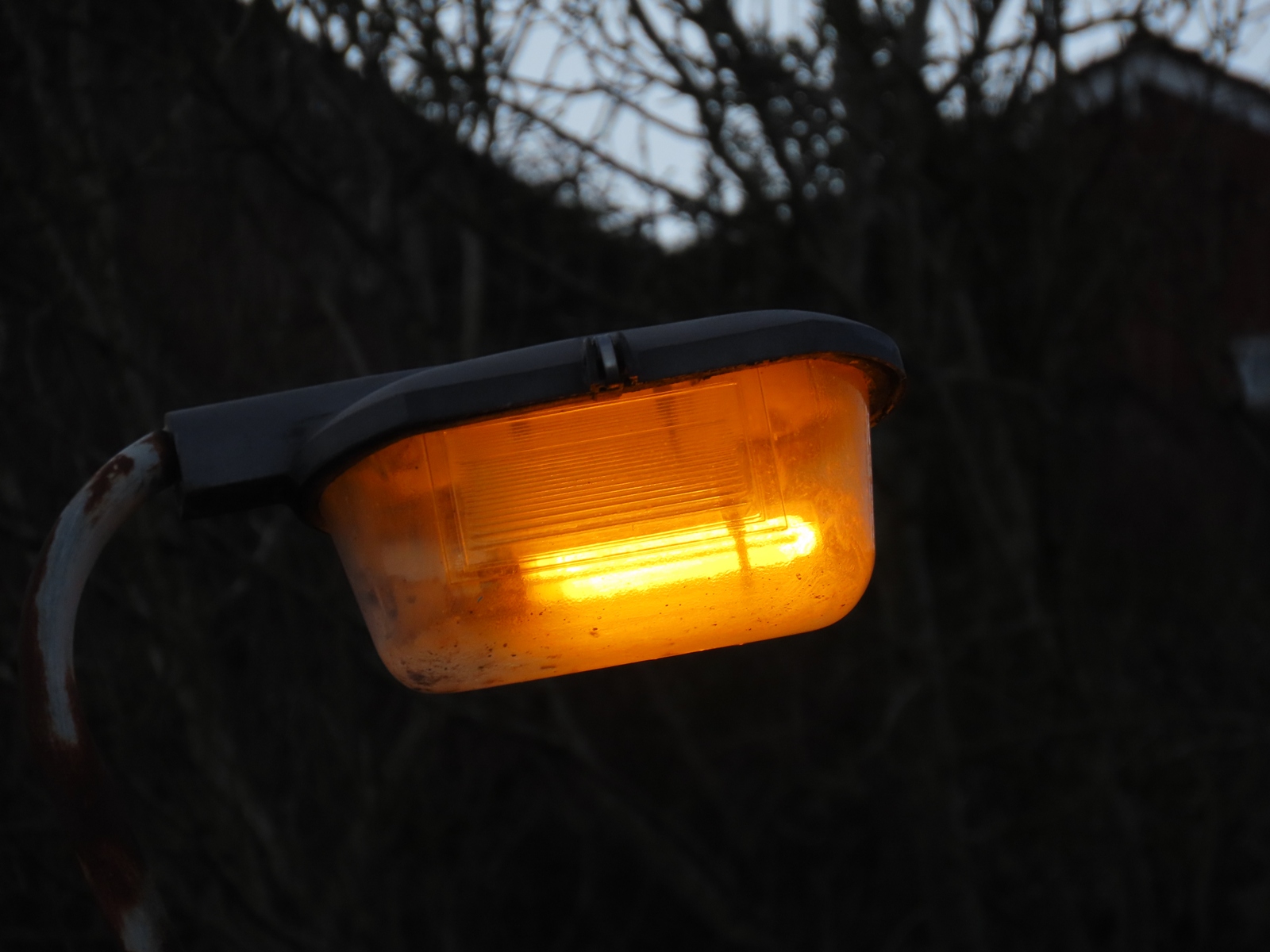 The bowl sits in an aluminium support ring, and judging by the positioning of the refractor prisms in relation to the lamp, I reckon that it may have been placed the wrong way around at some point.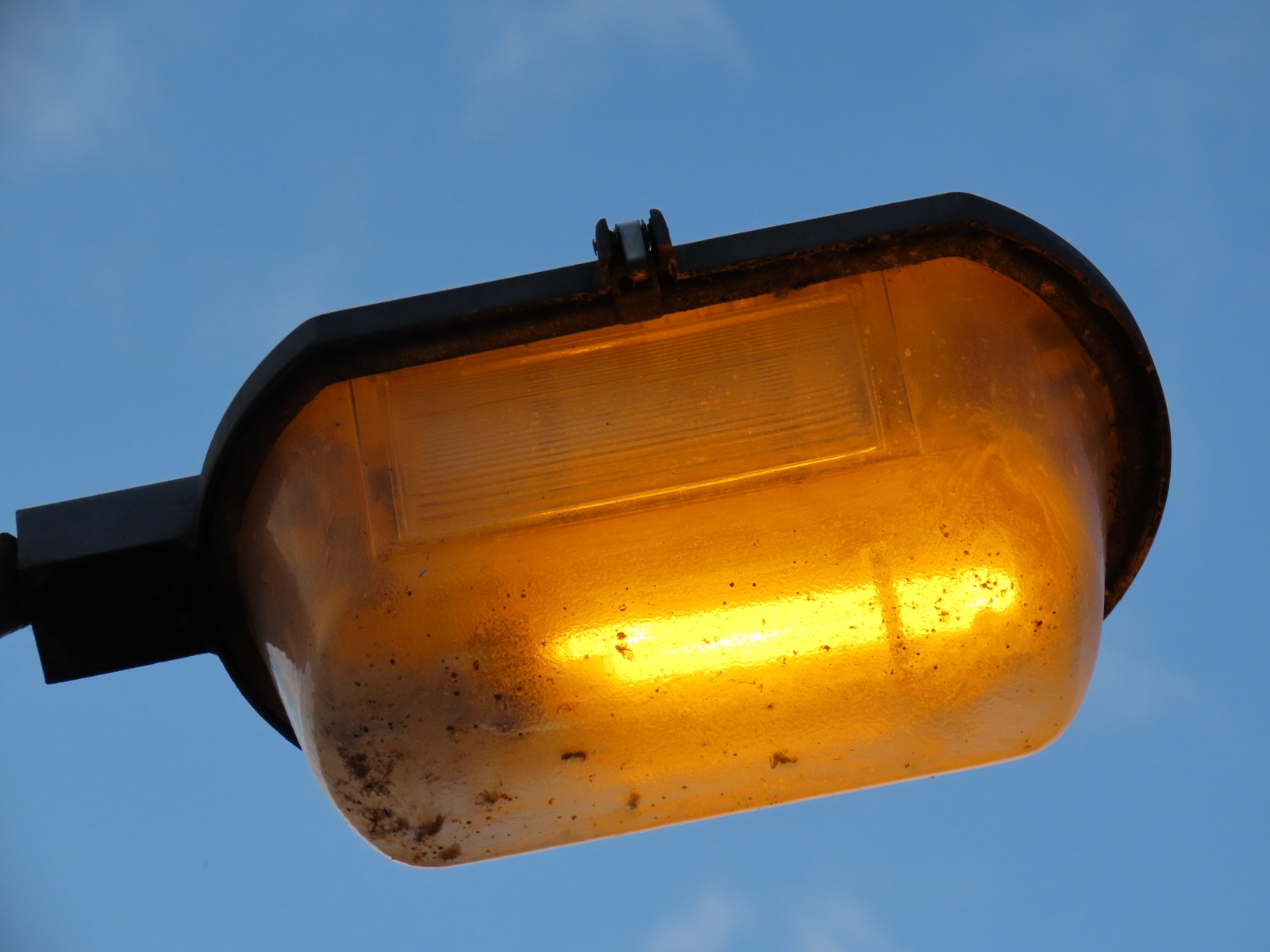 From the other side, the track is seen to be unmade, with multiple potholes, suggesting that it is not adopted by the Local Authority, which may be the reason that this installation has a) survived, and b) why the dayburning issue exists.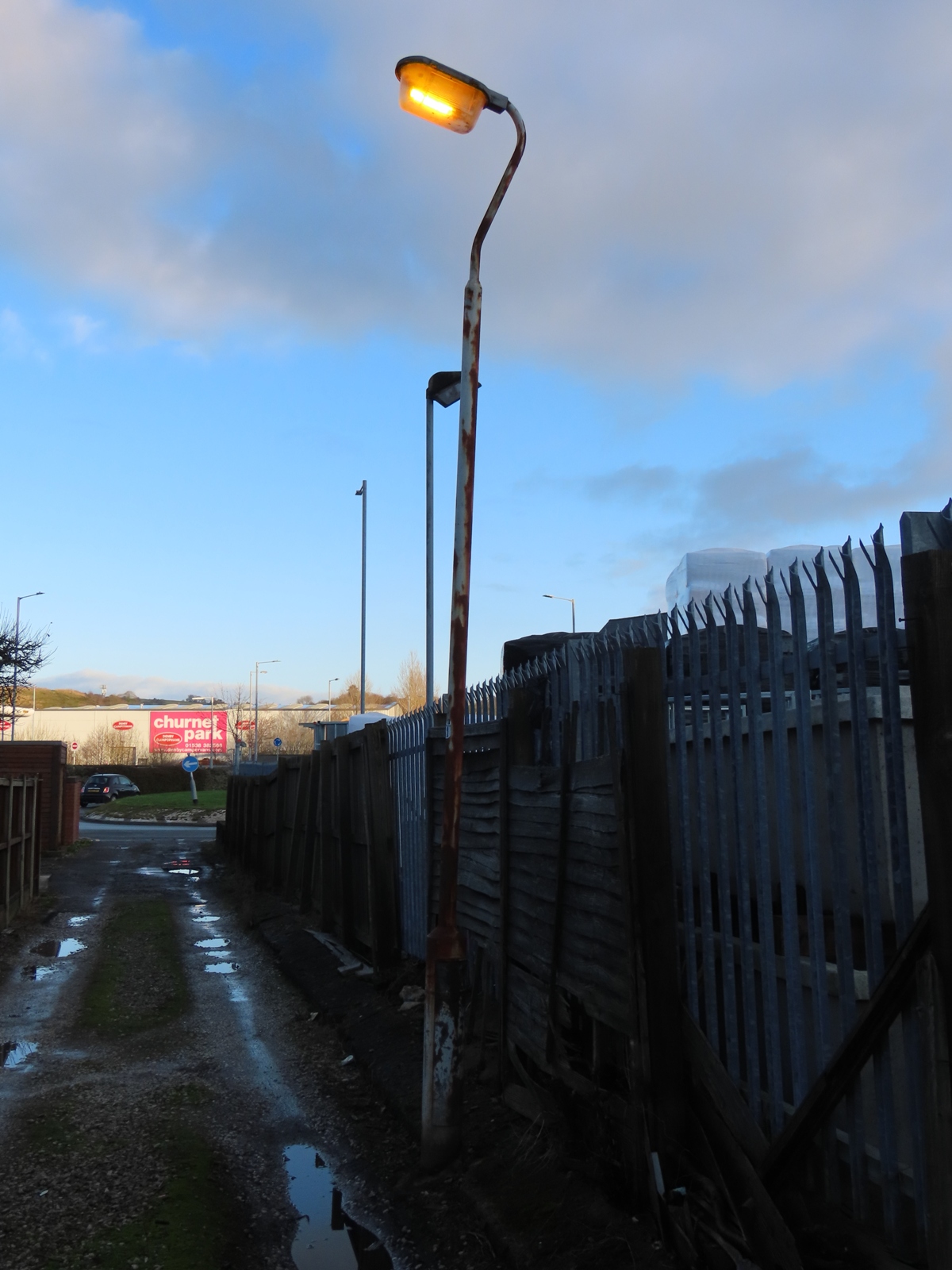 The lantern does not appear to have any sort of photocell control, suggesting that, even at the end of December 2022, it could be on time switch operation.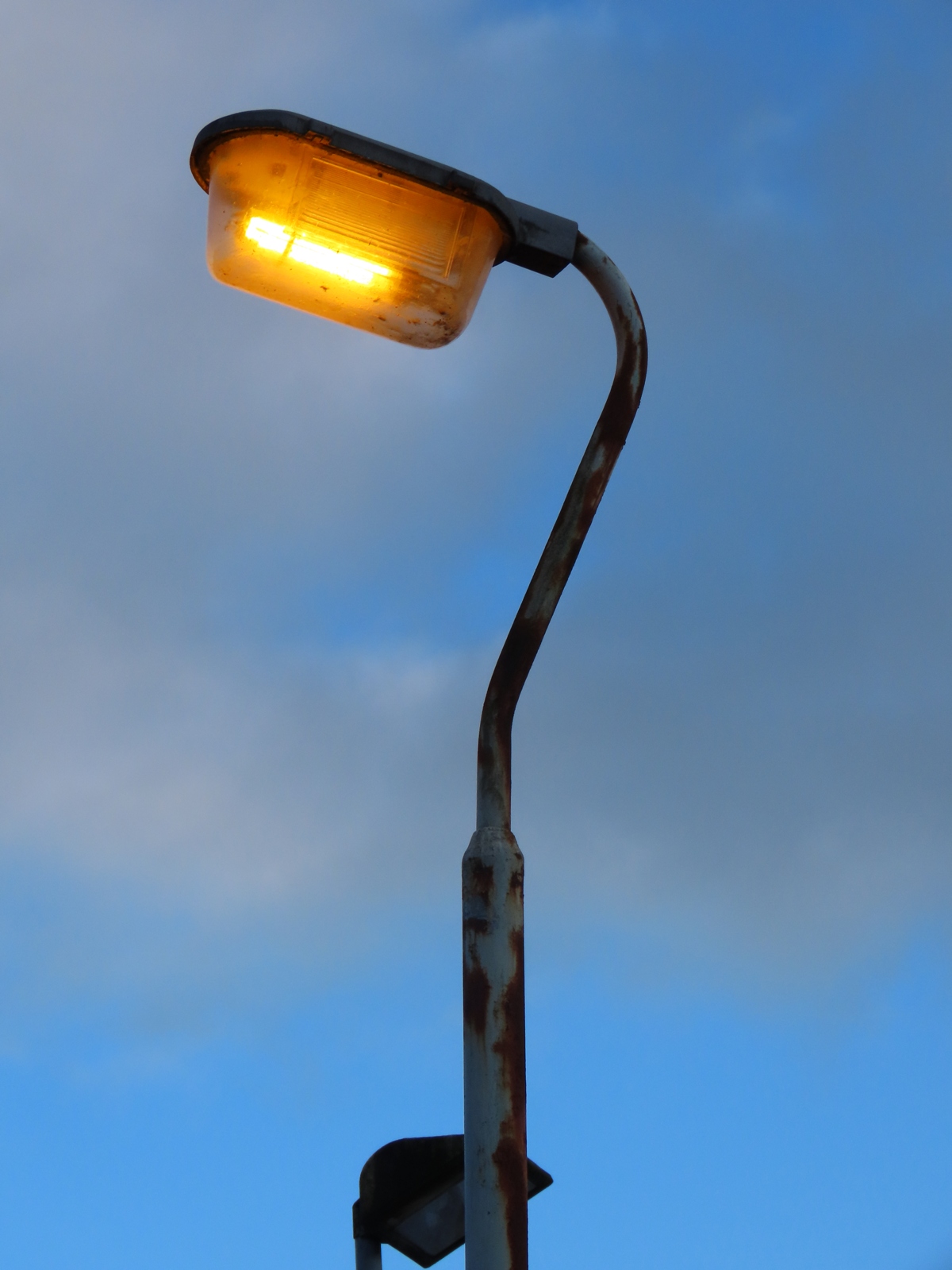 The swan neck bracket (part of the column with these Abacus products) features a minimal outreach.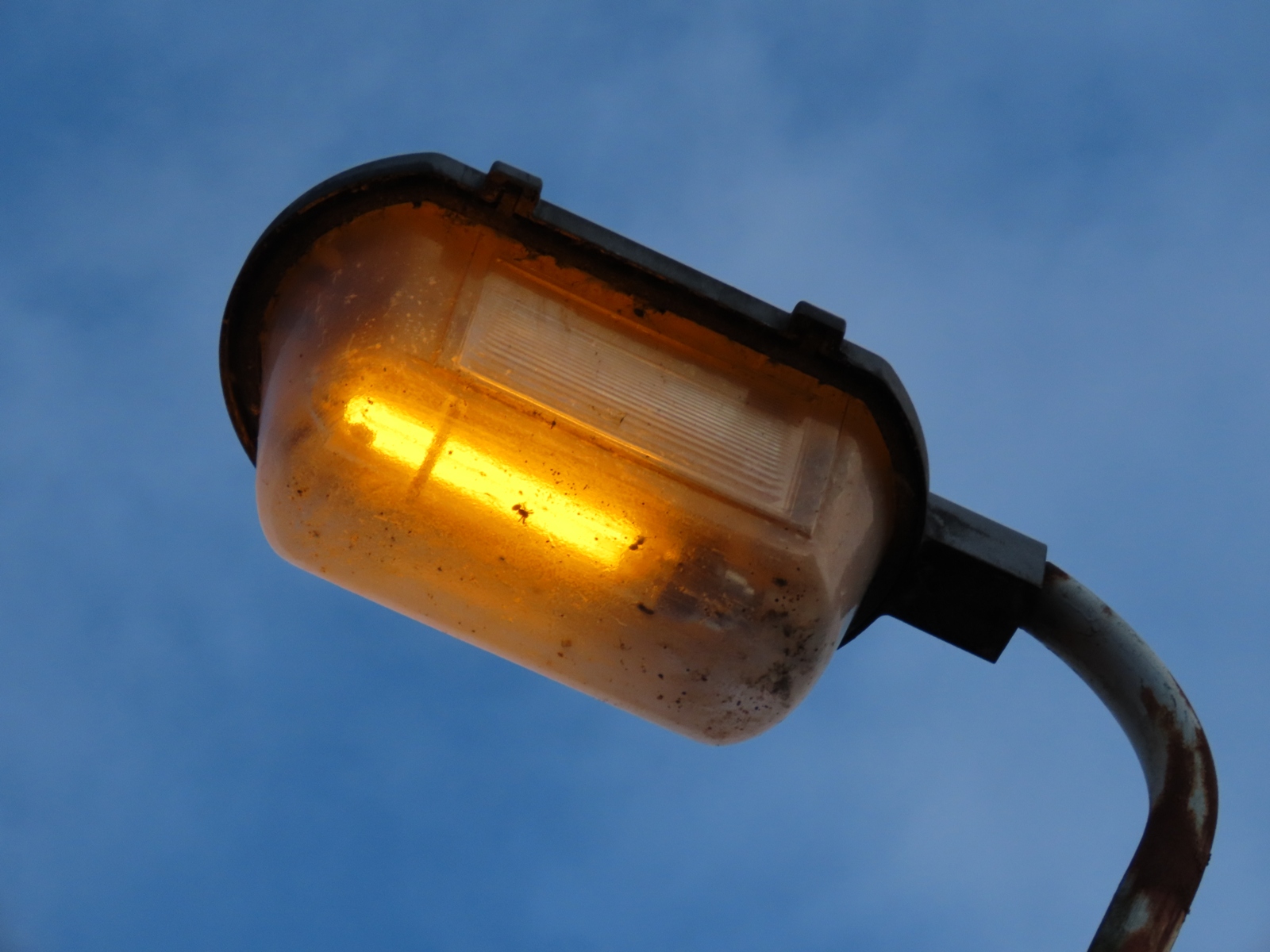 ---
CLICK HERE TO MAKE A MONETARY DONATION
© 2002 - English Street Lights Online