27c. South Street / Market Street, Buxton Situated within a small public car park stands a very rusty and possibly forgotten 25 ft Stewart & Lloyd fluted tubular steel column supporting a Thorn Alpha 9 90 Watt SOX lantern. The Alpha 9 will not be this column's original lantern; this may have been some sort of lantern running a mercury vapour lamp, or possibly even multiple fluorescent lamps, with the present lantern being fitted in the late 1970s or early 1980s.
The installation appears rather incongruous in its side road location; the taller column being chosen as a way of providing the necessary light spread across the whole car park.
A short outreach bracket links the column to the lantern.
Although the column carries a County Council maintenance number, it may actually fall under the responsibility of the Borough Council, owing to its location.
Curiously, a GE-made lamp is fitted. Given that GE ceased SOX lamp production in 2007 (with the resultant closure of its Leicester factory), and these pictures were taken in July 2015, the lantern may no longer work, and may not have been in use for some time; indeed, the lamp's electrodes appear rather worn. The quantity of wiring visible within the lantern suggests that a two-part photocell is installed, in order to provide switching capabilities for the lantern.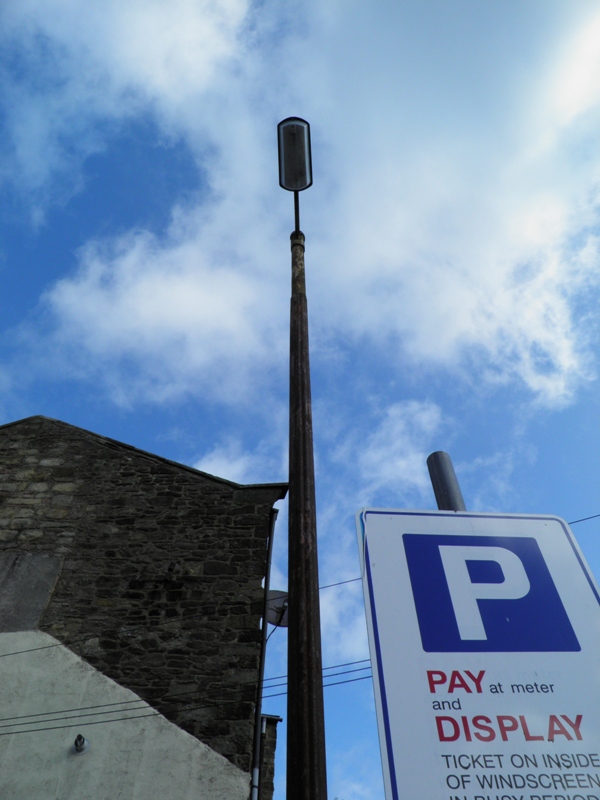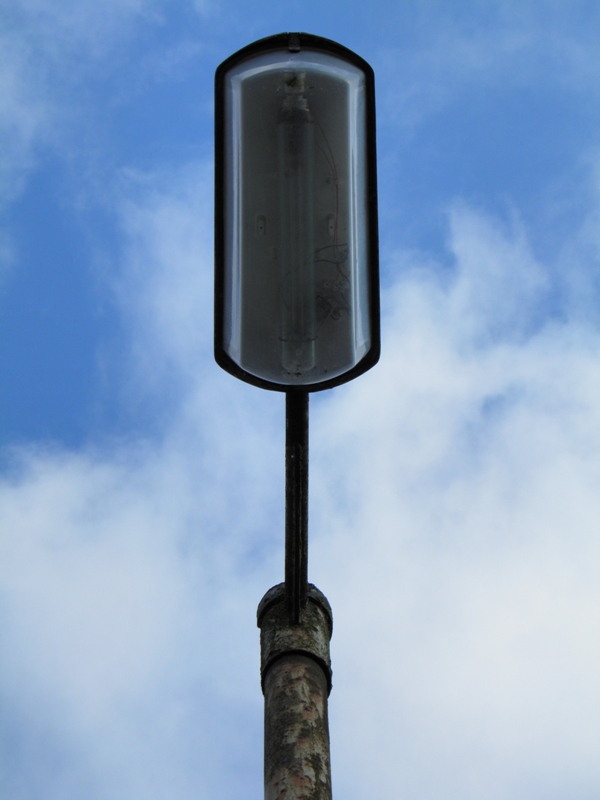 ---
CLICK HERE TO MAKE A MONETARY DONATION
© 2002 - English Street Lights Online