42. Jeremy's Dad's House. Mounted on the garage is a 26 Watt SOX-E Eleco HW 747, running on a P42 photocell. This lantern would originally have used a 45 - 60 Watt SO/H lamp, followed by 35 Watt SOX. It is in good condition, although the bowl has gone slightly cloudy through age.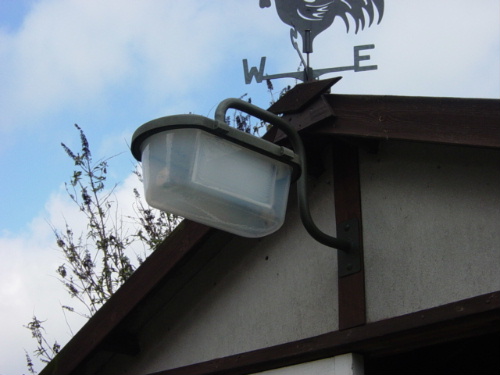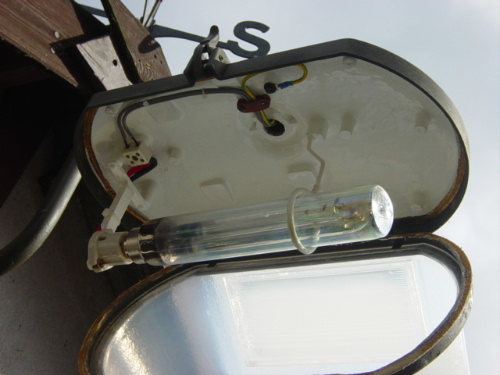 The gear is located just behind the lantern; the wiring being an absolute work of art: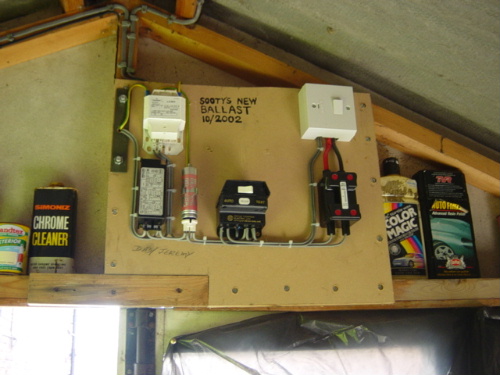 'Sooty' is a cat, by the way - he used to sleep on the previous ballast as it reached a comfortable temperature when on!
---
CLICK HERE TO MAKE A MONETARY DONATION
© 2002 - English Street Lights Online