54. Tunstall, Sunderland. Thanks to Peter Barclay for sending me this information and the pictures. Up until around the 1st August 2004, some of the roads in this area were still lit with some various mercury lanterns on some very unusual Concrete Utilities crescent-shaped brackets; however, they were replaced with Philips 'Iridium ' SGS 252 lanterns fitted to new columns.
Firstly, in Lutterworth Rd is this example of one of the crescent brackets. The lantern is an ELECO HW-852.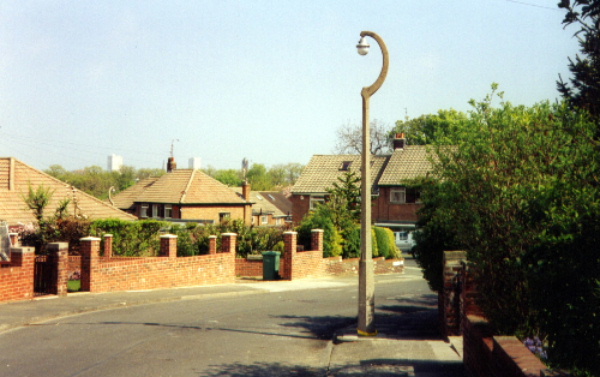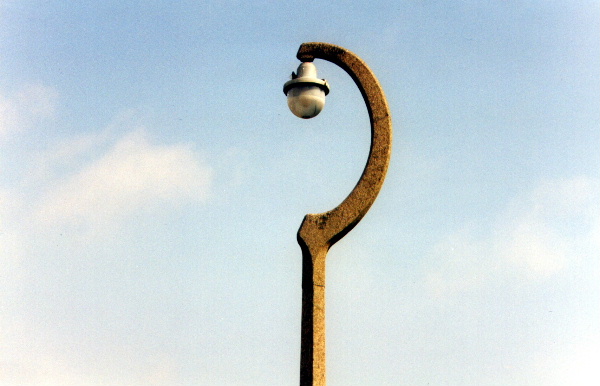 This is the Iridium that replaced this particular installation: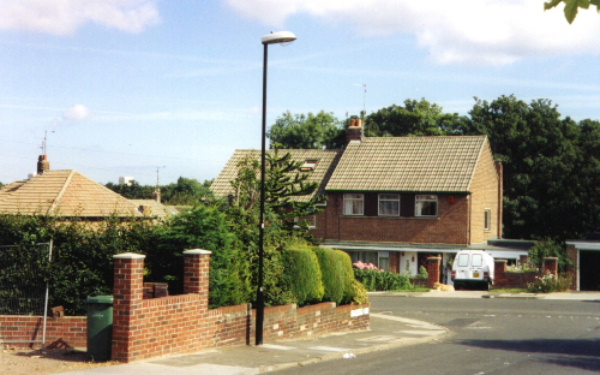 This example in Loughborough Avenue has the CU version of a swan neck bracket fitted. Again, the lantern looks to be a HW 852. The Gamma 6 in the background was fitted in the late 80s/early 90s to try to provide a bit more light to the road, but even though it was still fairly new, it was replaced as well. Just above the white pickup truck is a sleeved column supporting a GEC Z5698U. This column also had a concrete swan neck up until about 1981 when the post top sleeve was fitted in place.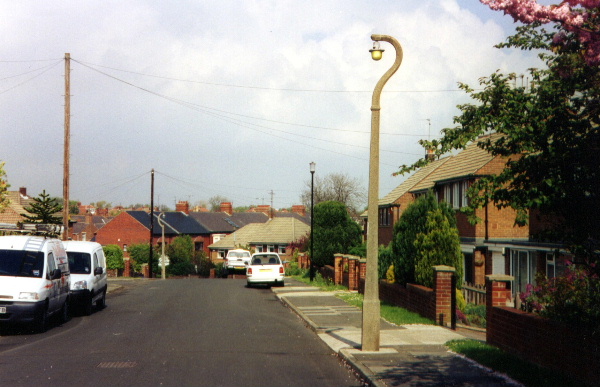 ---
CLICK HERE TO MAKE A MONETARY DONATION
© 2002 - English Street Lights Online