5c. Coppice Close, Darley Abbey. Along this lane running by some flats are several Thorn Beta 7s on aluminium columns; presumably, made by Thorn too. I do not know what the lamps fitted are; however, they may still be mercury, as the driveway is private. Only one of the lanterns has been replaced; the replacement being a Beta 79. Neither this, nor any of the Beta 7s have photocells fitted, so they may be controlled on a time switch or group switched from a 'celled' lantern on a nearby street.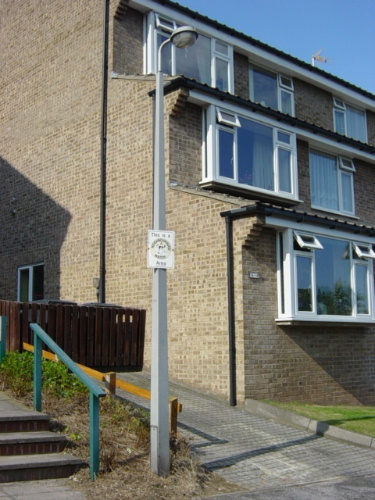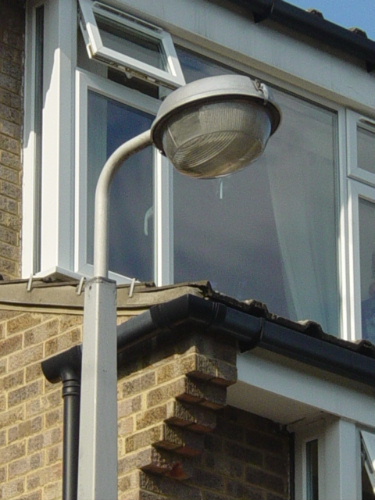 Being aluminium, the columns do not need painting. They lose their shine a little over the years but should last a long time.
Indeed, the columns outlived their original lanterns - by April 2020, the Beta 7s were no more; instead, LED lanterns had been fitted to the brackets.
---
CLICK HERE TO MAKE A MONETARY DONATION
© 2002 - English Street Lights Online