72c. Bramshall Road Park, Uttoxeter, Staffordshire. This has to be the most unusual set of 'Survivors' I have encountered to date - located in a stream at the far end of the park are several concrete columns - presumably they were removed from nearby locations and were then placed in the stream in order to protect the bank from erosion. Getting them here in the first place can't have been easy - the stream is a good distance from the nearest road.
Some columns are easier to spot than others are - I, originally, thought that this one was simply a concrete pipe...then I spotted the ladder bar!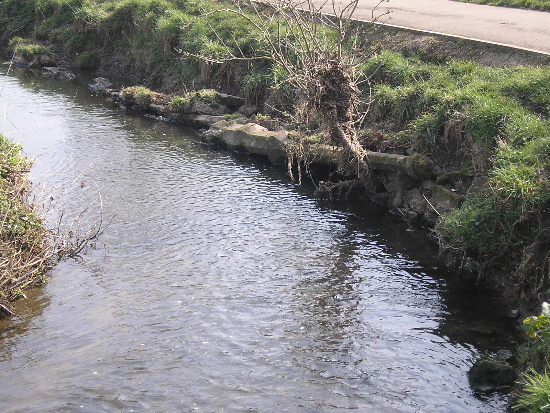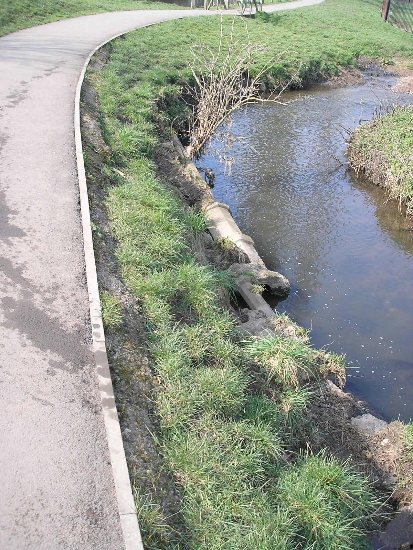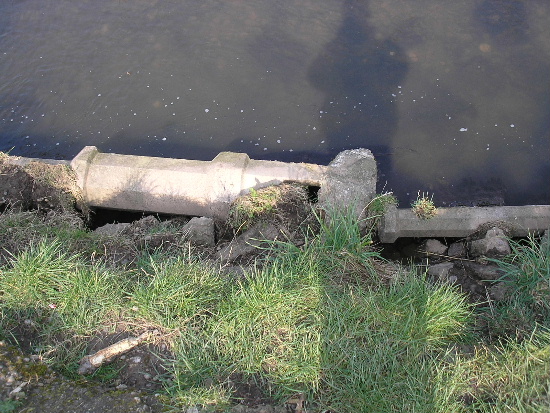 This column was followed in close proximity by another of a similar design - although the base was not as easy to locate: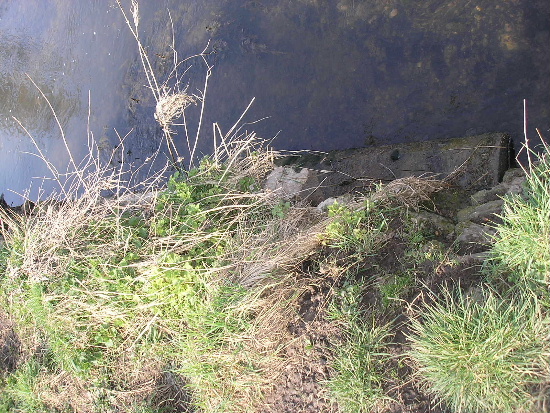 Some columns were very difficult to see - one here was completely submerged: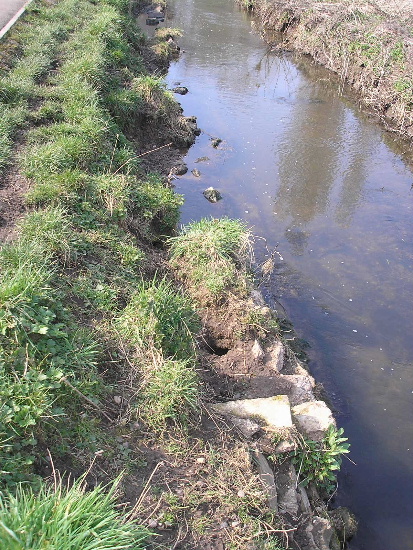 This column looked newer - again, only a small part of it could be seen: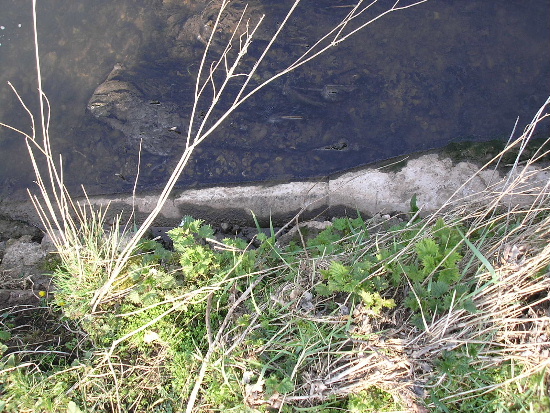 The base compartment was full of mud - clearly, the columns had been there for some time.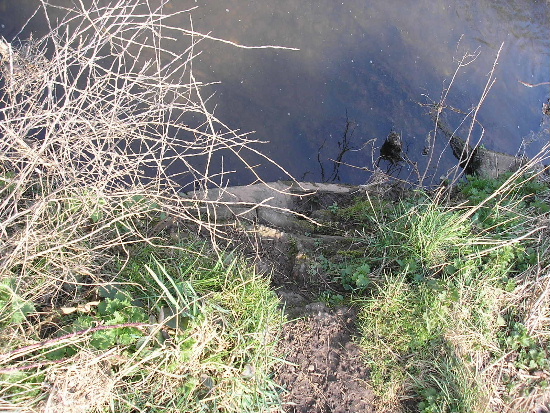 ---
CLICK HERE TO MAKE A MONETARY DONATION
© 2002 - English Street Lights Online