81C. Crown Street, Stone, Staffordshire. Situated on both sides of the road in an (almost) perfect alignment are two Revo C13723/S "Dalek" lanterns, with one being attached to a very rusty Stewart & Lloyd 25 ft (8 m) tubular steel column; the other, on a wall bracket within the car park for the Crown Hotel. The column is situated on land that (until June 2008) was occupied by Stone Bowling Club (not that the club bowled actual stones, as far as I am aware...), although the lantern and bracket are positioned to face away from this area; instead, they point towards some relatively new-build retirement apartments (Joules Court), suggesting that they lit whatever was located on this site previously, and have been abandoned following the redevelopment of this land.
The column looks rather lost in its overgrown surroundings.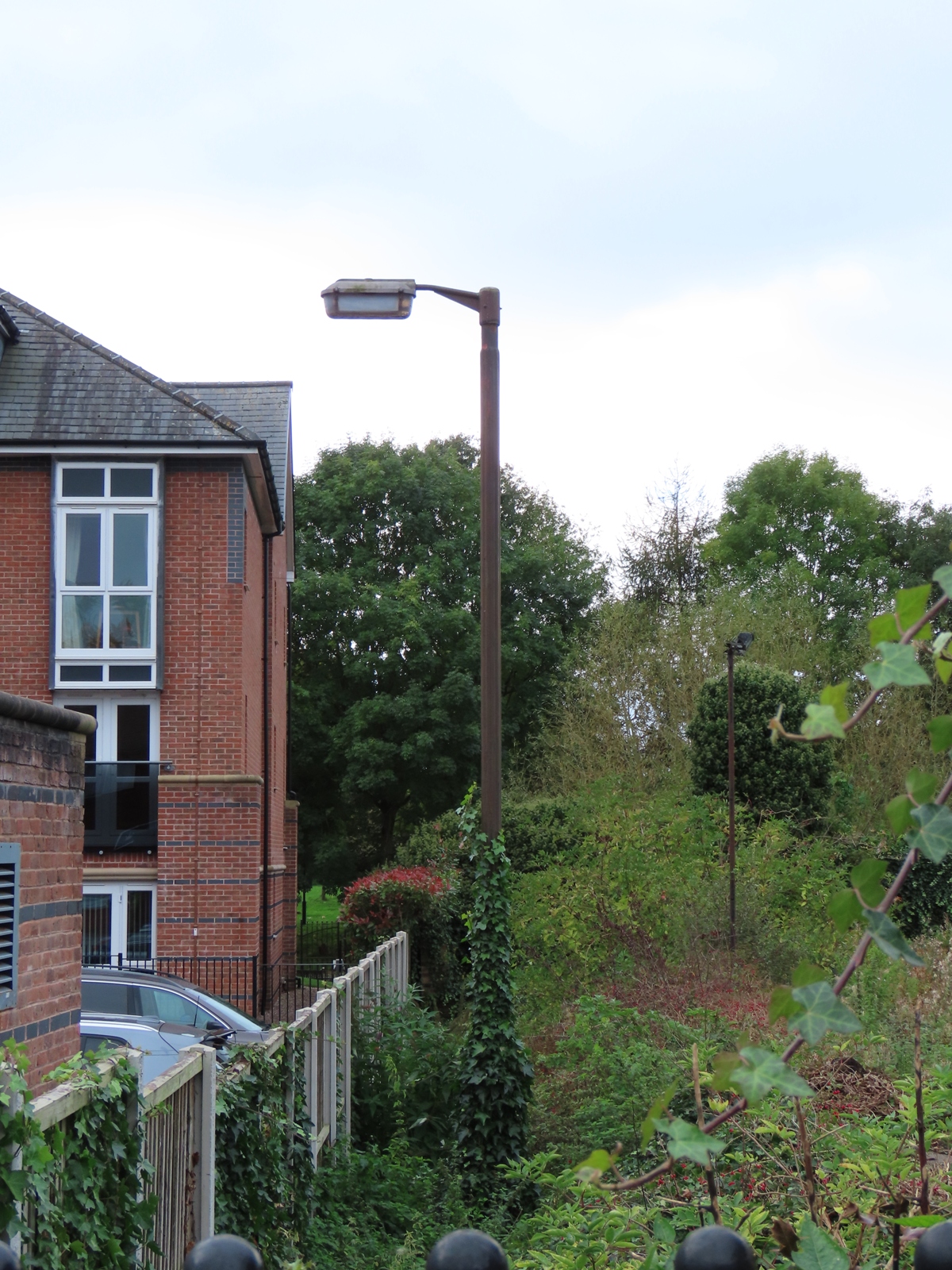 Although grubby, the lantern appears complete, with the Perspex bowl having not turned translucent to the extent that bowls on other examples have.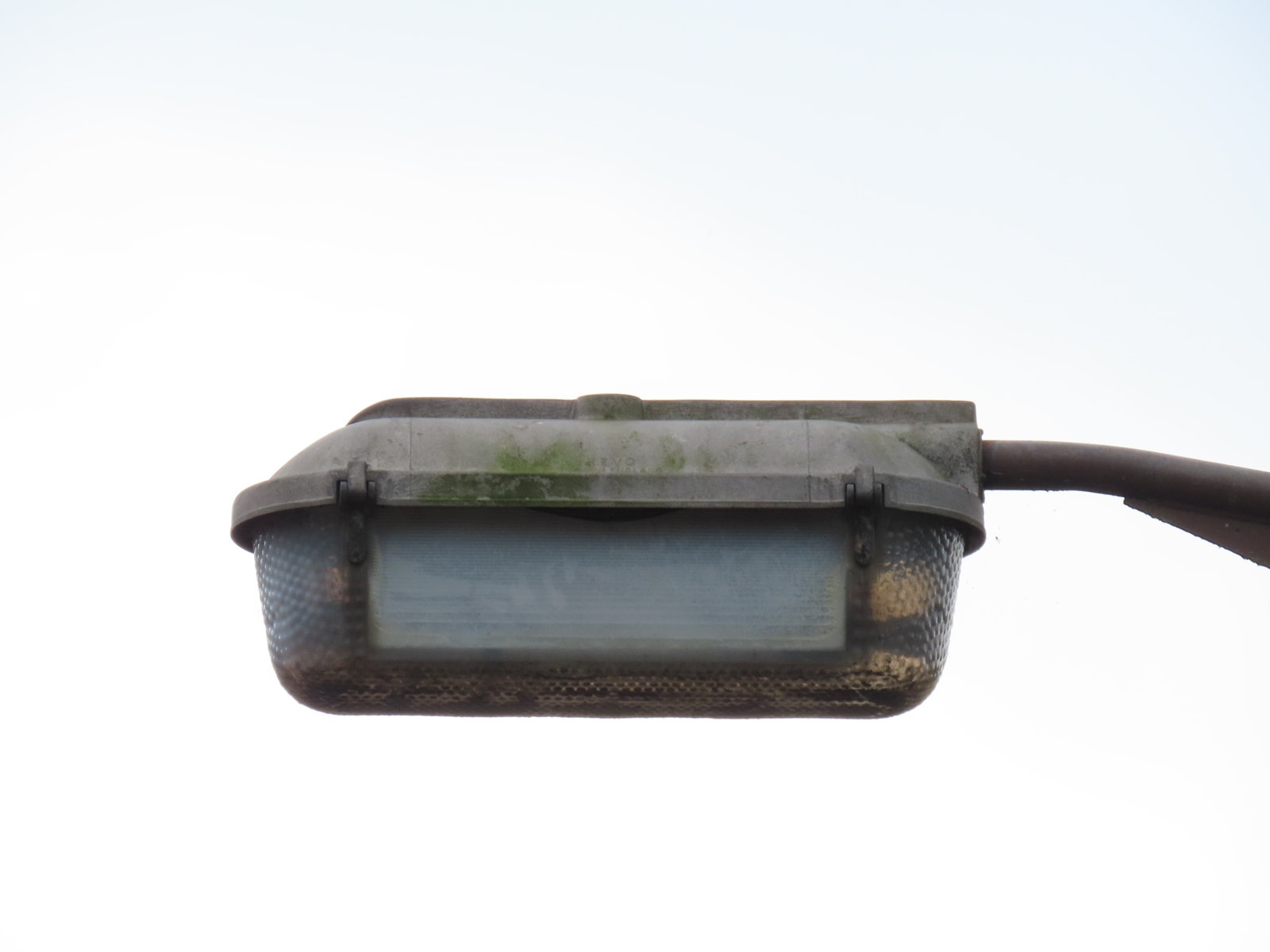 A very short outreach bracket is used - this does not seem to fit correctly to the column spigot, and may have been intended for a use with a shorter column.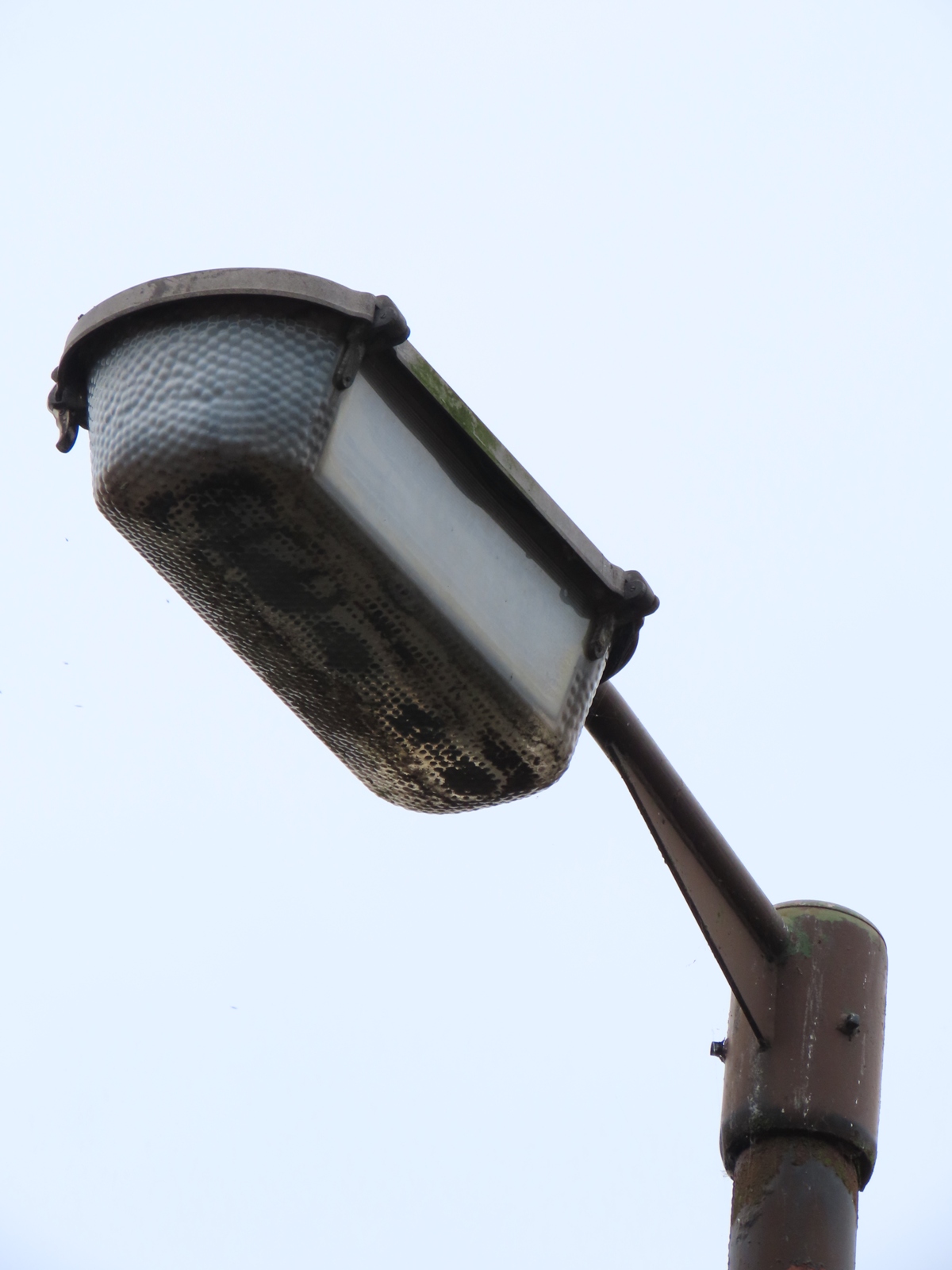 The wall-mounted example is likely to be contemporary.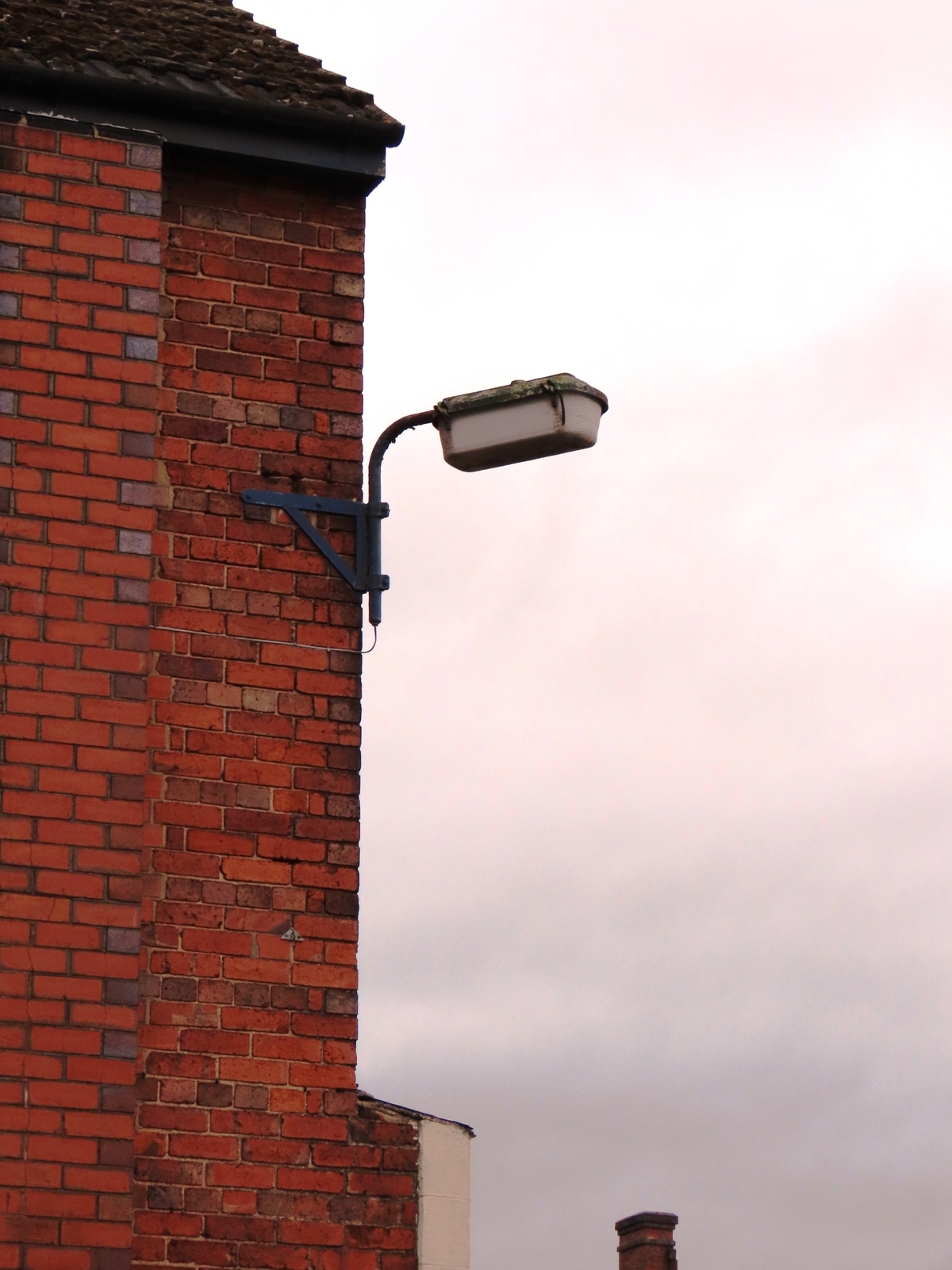 Oddly, this example's bowl has become far more translucent over time, and both bowl clips have not been secured correctly. The canopy has been painted multiple colours throughout the lantern's life, although all of these are now beginning to peel, exposing the aluminium beneath.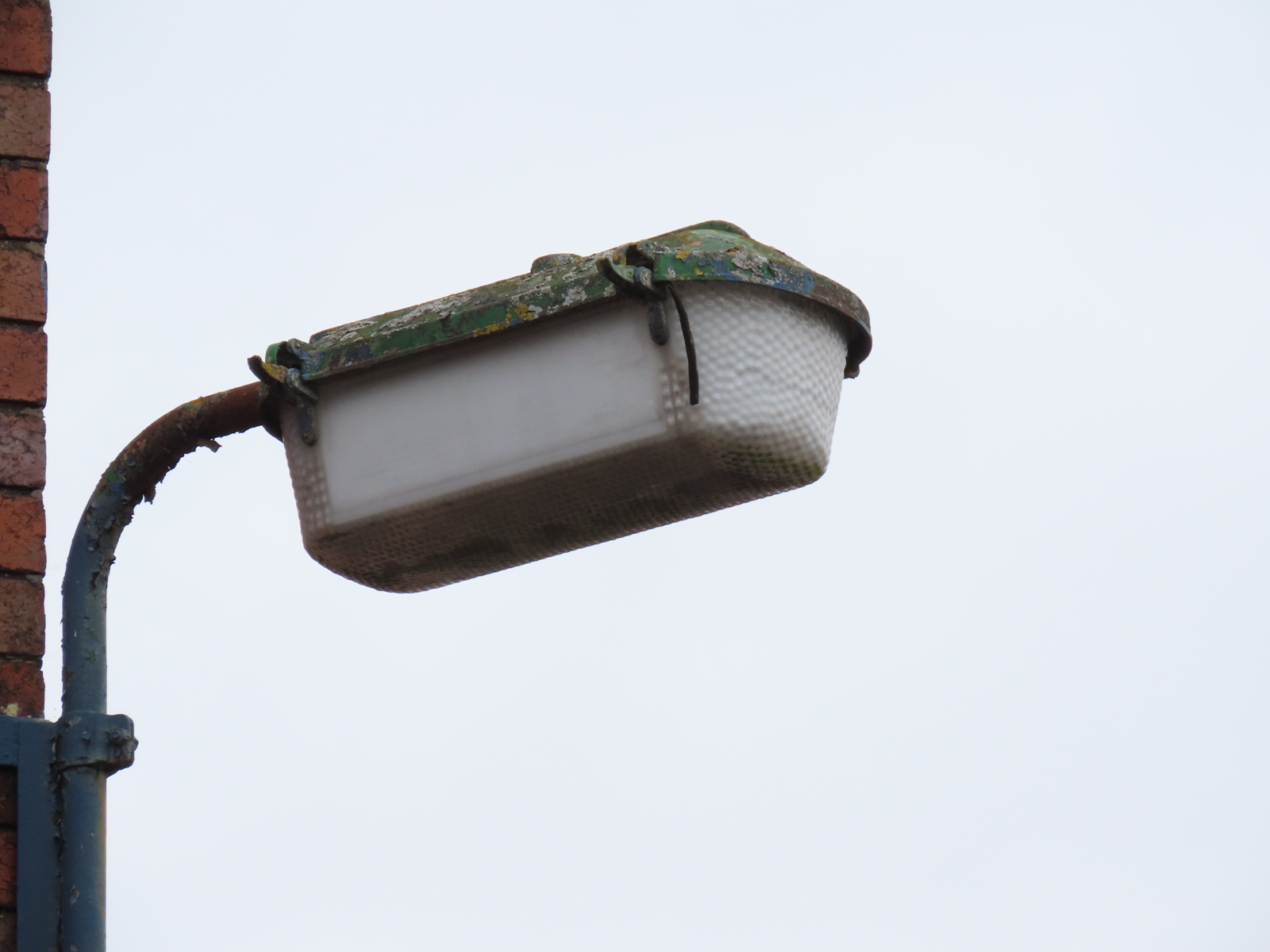 ---
CLICK HERE TO MAKE A MONETARY DONATION
© 2002 - English Street Lights Online