90. Church Lane, Newton Solney. At the end of this tree-lined road is an unsleeved Stanton 10 column supporting a GEC Z9481. By 2007, very few unsleeved concrete columns remained in Derbyshire (excluding the City of Derby) - so this is a rare sight. The installation appears to be in perfect condition so hopefully it will remain for some time yet.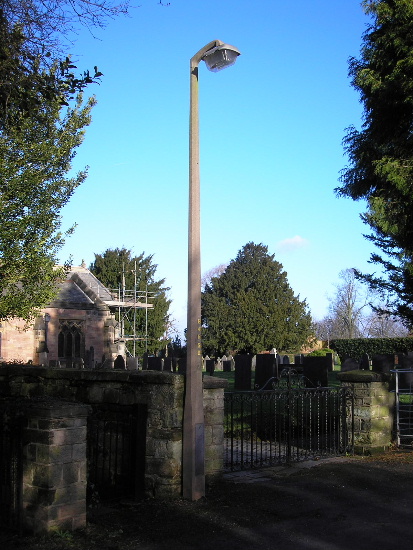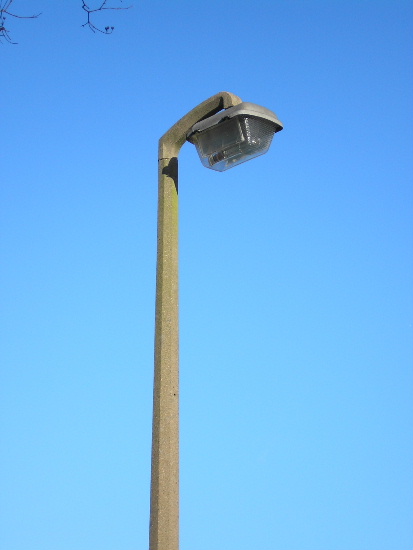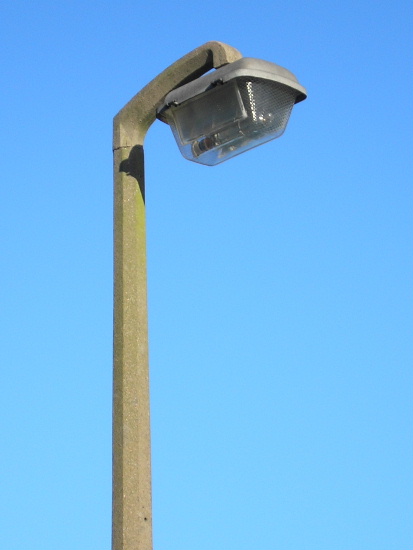 A Philips SOX-PSG lamp is currently fitted.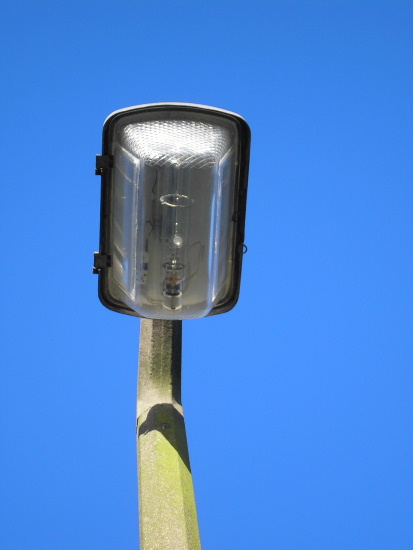 The column was (eventually) replaced in early 2010.
---
CLICK HERE TO MAKE A MONETARY DONATION
© 2002 - English Street Lights Online