96A. Off the A609 Market Place, Belper Located in a small courtyard area stands a Revo 'Hull' cast iron column topped with a rather battered 'Spondon' lantern, also made by the company. Both products date back to the 1930s, and while it is possible that the installation has been at this location since then, I believe that it may have been a later addition, especially as the Spondon seems to have been produced for Derby, given that it is named after one of the City's suburbs.
The column is planted very deeply into the ground - normally, a door section exists below the decoration at the base of the column shaft. Here, however, this part is buried - it could be that the original 'foot' section that would be buried ordinarily is damaged, necessitating more of the column being planted, in order for the visible section to be more stable.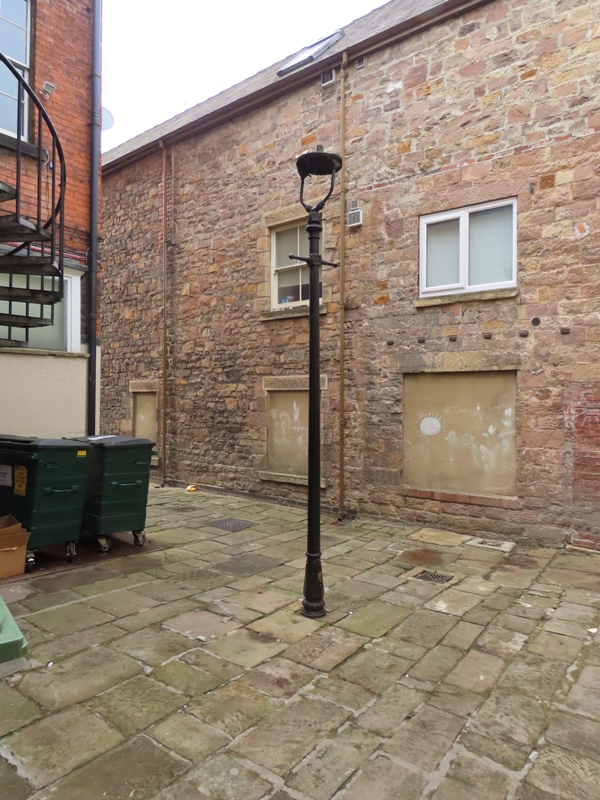 The lantern looks decidedly sorry for itself - the decorative finial is missing from the canopy, as is the ornate latticework around the circumference, the reflector, and the lampholder itself - compare this to the example seen on page 77B. A length of modern flexible cable is visible inside the empty lantern; again, suggesting that this was a former restoration project for someone. The top section (albeit, without the embellishments) was also used in Revo's 'Lodestar' lantern. Notice the Revo name cast in the middle of the stirrup bracket.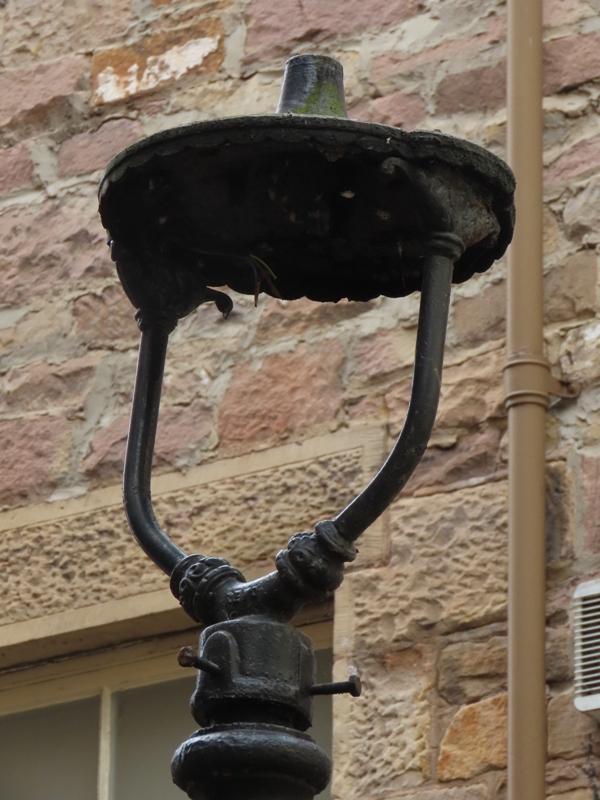 From this view, the canopy appears to be at an angle too.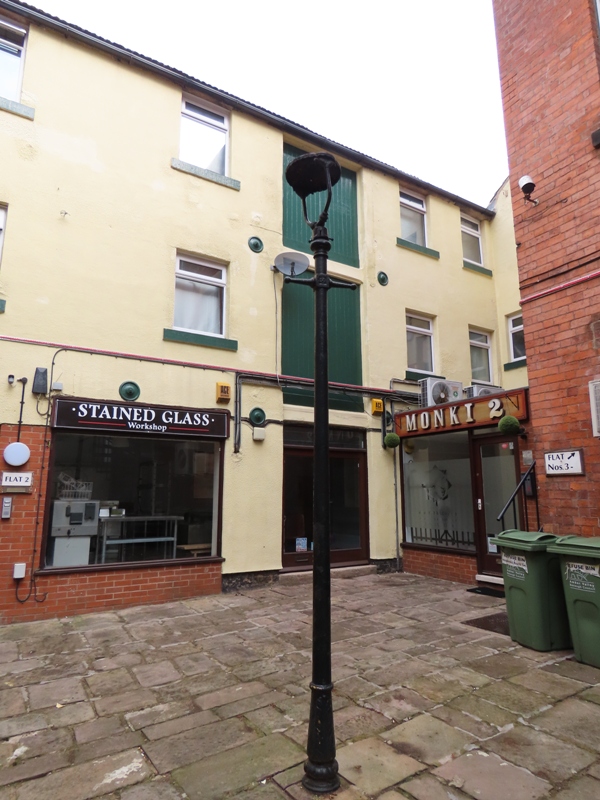 "Tipton" is cast into the other side of the stirrup.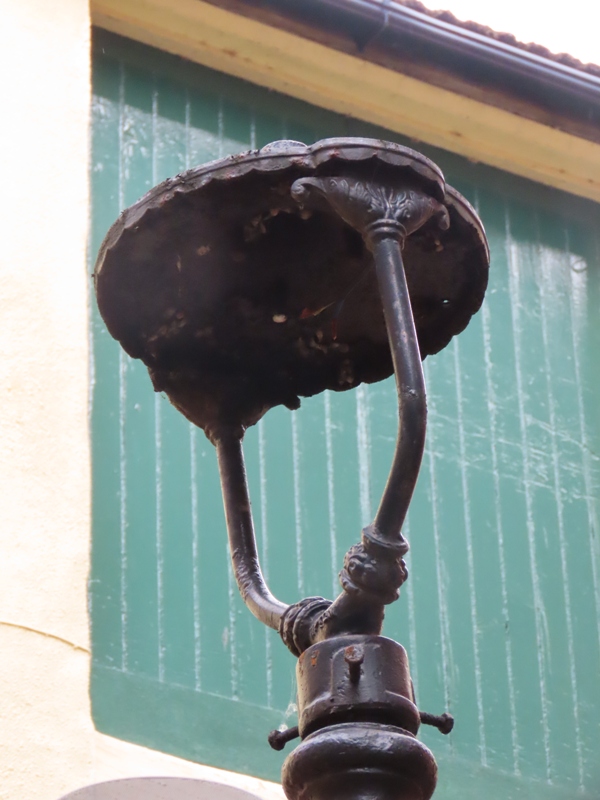 ---
CLICK HERE TO MAKE A MONETARY DONATION
© 2002 - English Street Lights Online