97H. Pinfold Hill, Shenstone, Lichfield, Staffordshire Situated opposite Holm View Close is a GEC concrete column with a rather angular top-entry bracket, which today, supports a Thorn Beta 5 35 Watt SOX lantern (although, as this is Staffordshire, the lamp is likely to be a 26 Watt SOX-E instead). This style of bracket saw occasional use elsewhere in the County, although all examples known to me had been replaced as part of Staffordshire's Street Lighting PFI in the early 2000s, before I started picturing street lighting installations, and so, I was pleased to picture this example, especially as it is unlikely to survive for too much longer, given that there is damage to the concrete at the end of the bracket, with the internal steel conduit being exposed.
In typical GEC style, the installation is of a rather industrial appearance.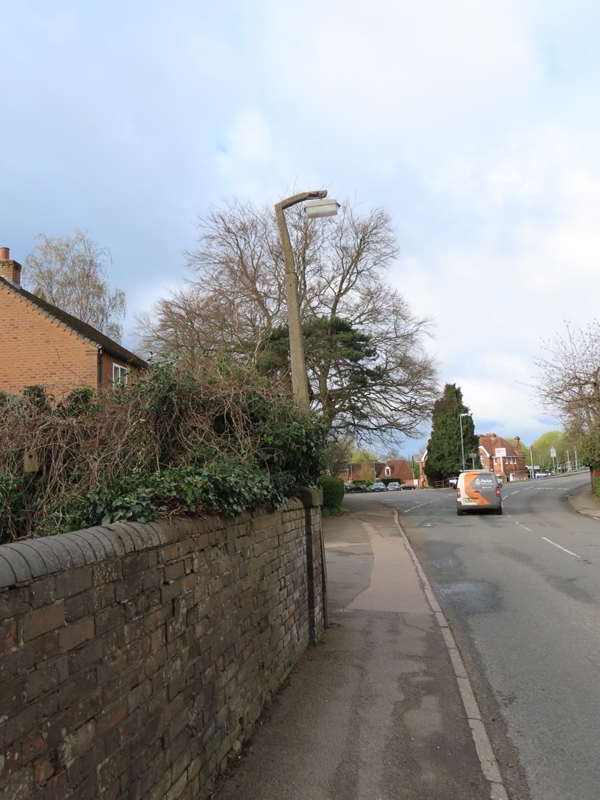 The spalling bracket is the only obvious damage visible.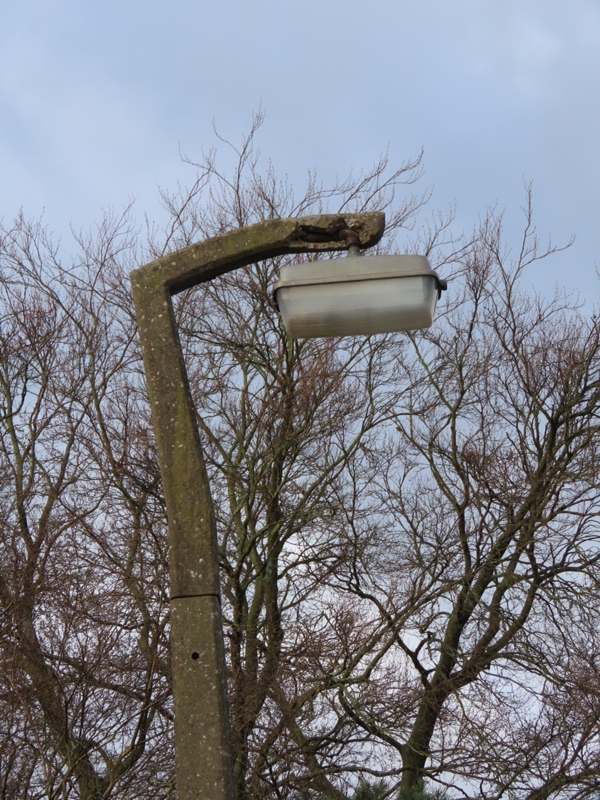 The Beta 5's bowl appears to have become cloudy during its operational life, though the lamp is visible within the lantern - the (normally, silvery) barium getter looks rather white, suggesting that the lamp has developed an air leak.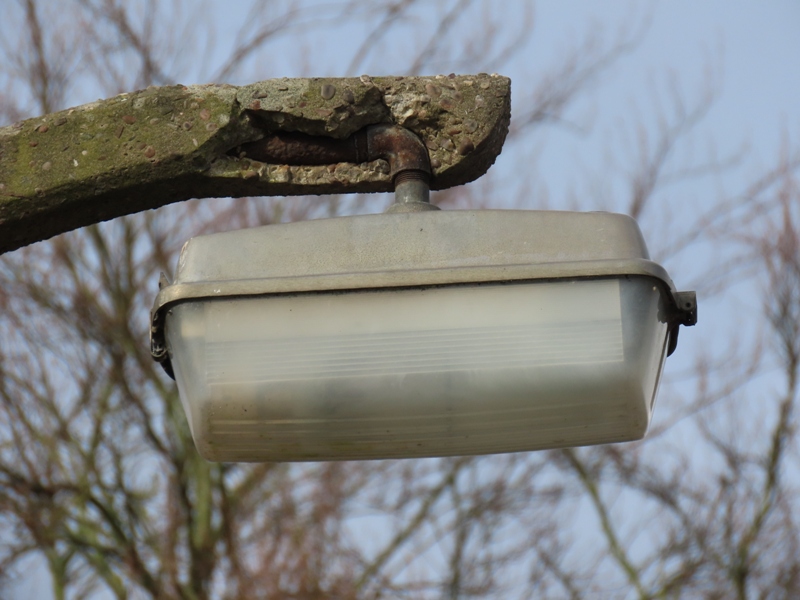 The column measures 15 ft (approximately 5 m) in height.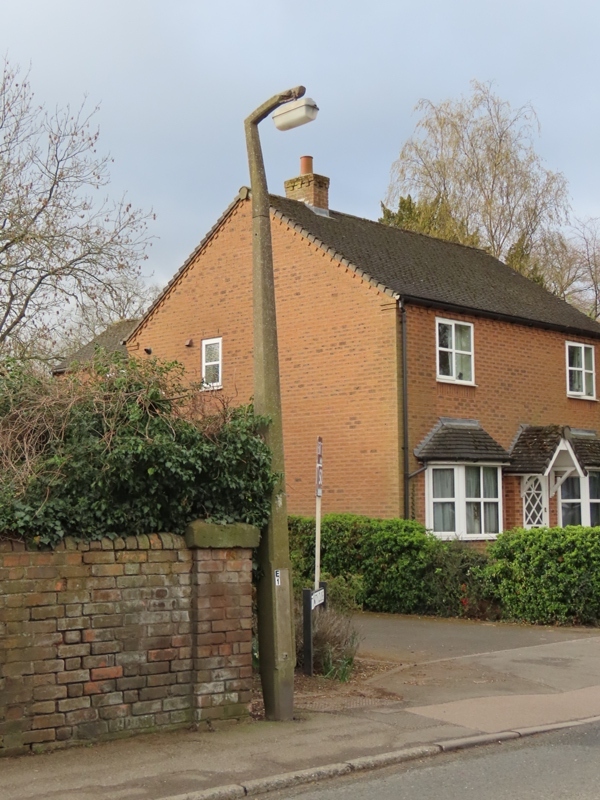 Although the join between the column and bracket is obvious, the bracket's profile matches the column's perfectly, in order to create the appearance of a single entity.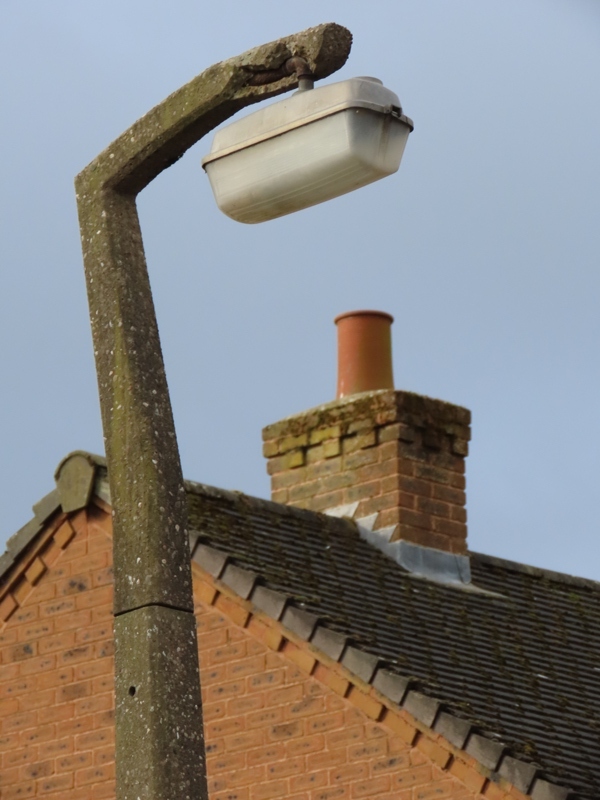 The GEC logo is cast into the column's inspection door. Unusually, the base section tapers before and after the door.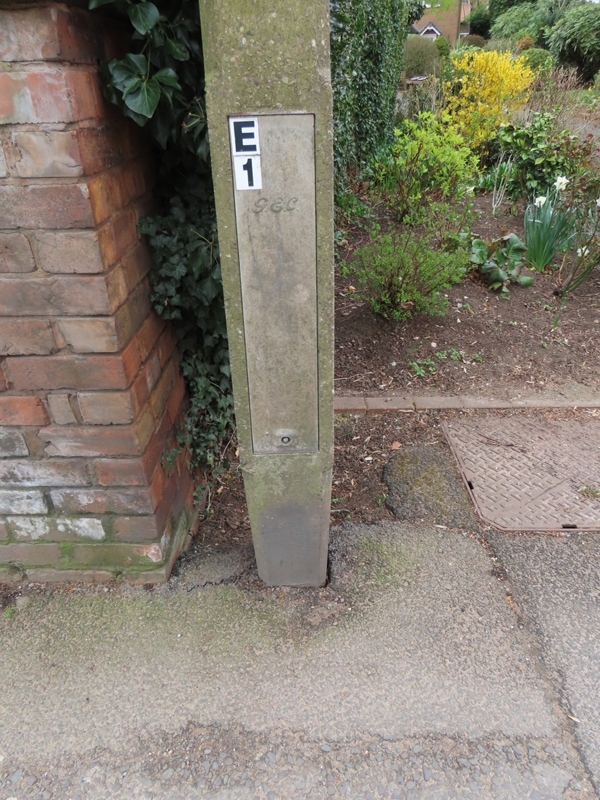 ---
CLICK HERE TO MAKE A MONETARY DONATION
© 2002 - English Street Lights Online