97L. Upfields, Burntwood, Staffordshire Thanks to Dwight for informing me of these Survivors. Installed along this narrow cul-de-sac are two 15 ft (5 m) GEC concrete columns with top-entry cranked brackets, which support ELECO HW-747 35 Watt SOX lanterns. The road may be private, which could explain how these installations have survived - neither of the columns carries a maintenance number, for example. The two columns are little-changed from when they were installed in the 1960s; the only change being that they would have run 60 Watt SO/H / SOI/H lamps originally, which evolved into the 35 Watt SOX lamp in the subsequent decades.
The more visible of the two columns has a rather noticeable lean to it, and the lantern is misaligned - the column may have been bumped by a vehicle in the past, although as Google Street View imagery dating from 2010 shows the installation looking the same, the damage is not recent, with these images being captured in December 2022.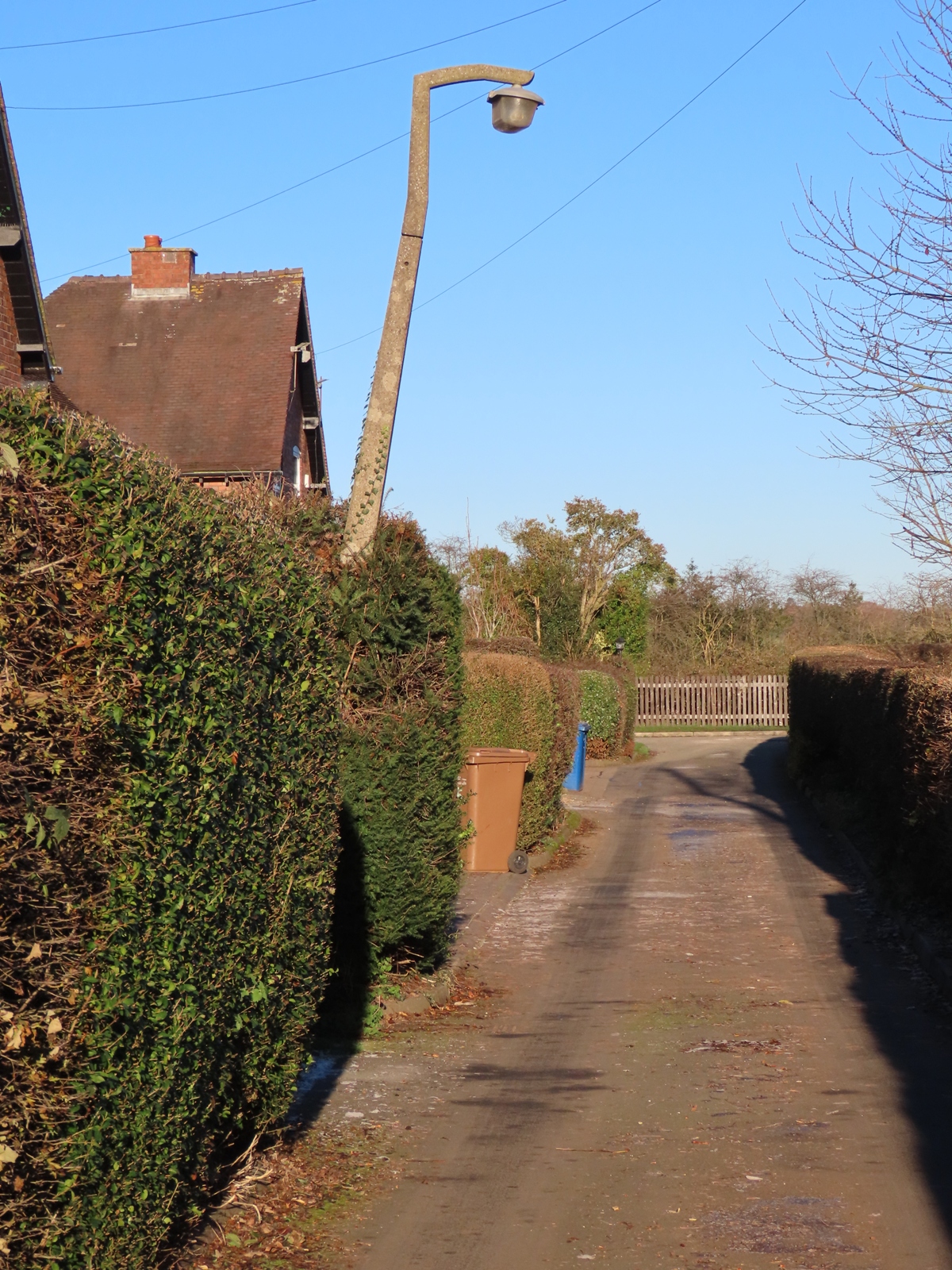 The lantern is just shy of a quarter-turn out of its correct position, and may be able to be rotated back to its correct alignment without too much effort.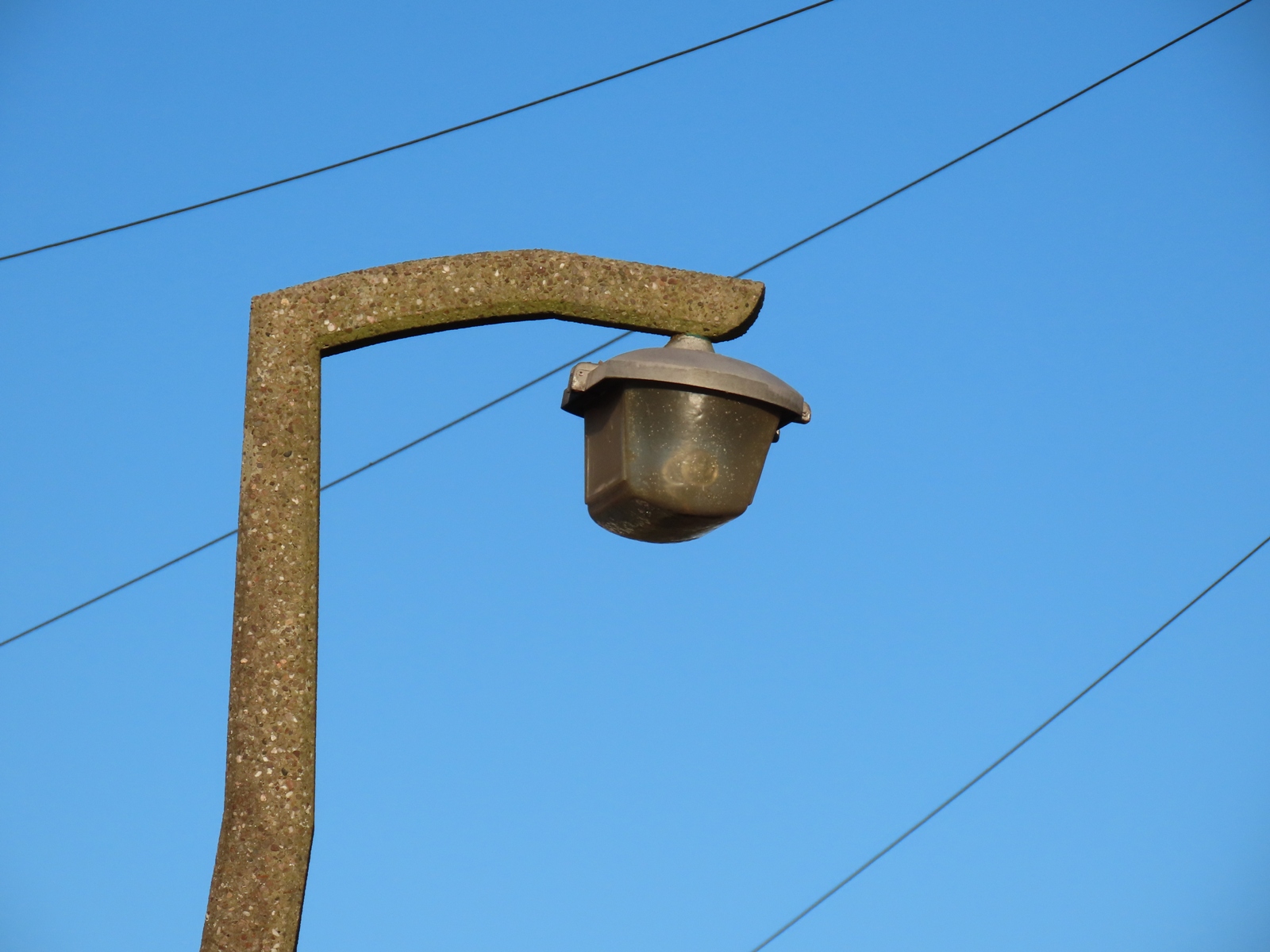 The prismatic refractor panels are glued to the outsides of the bowl.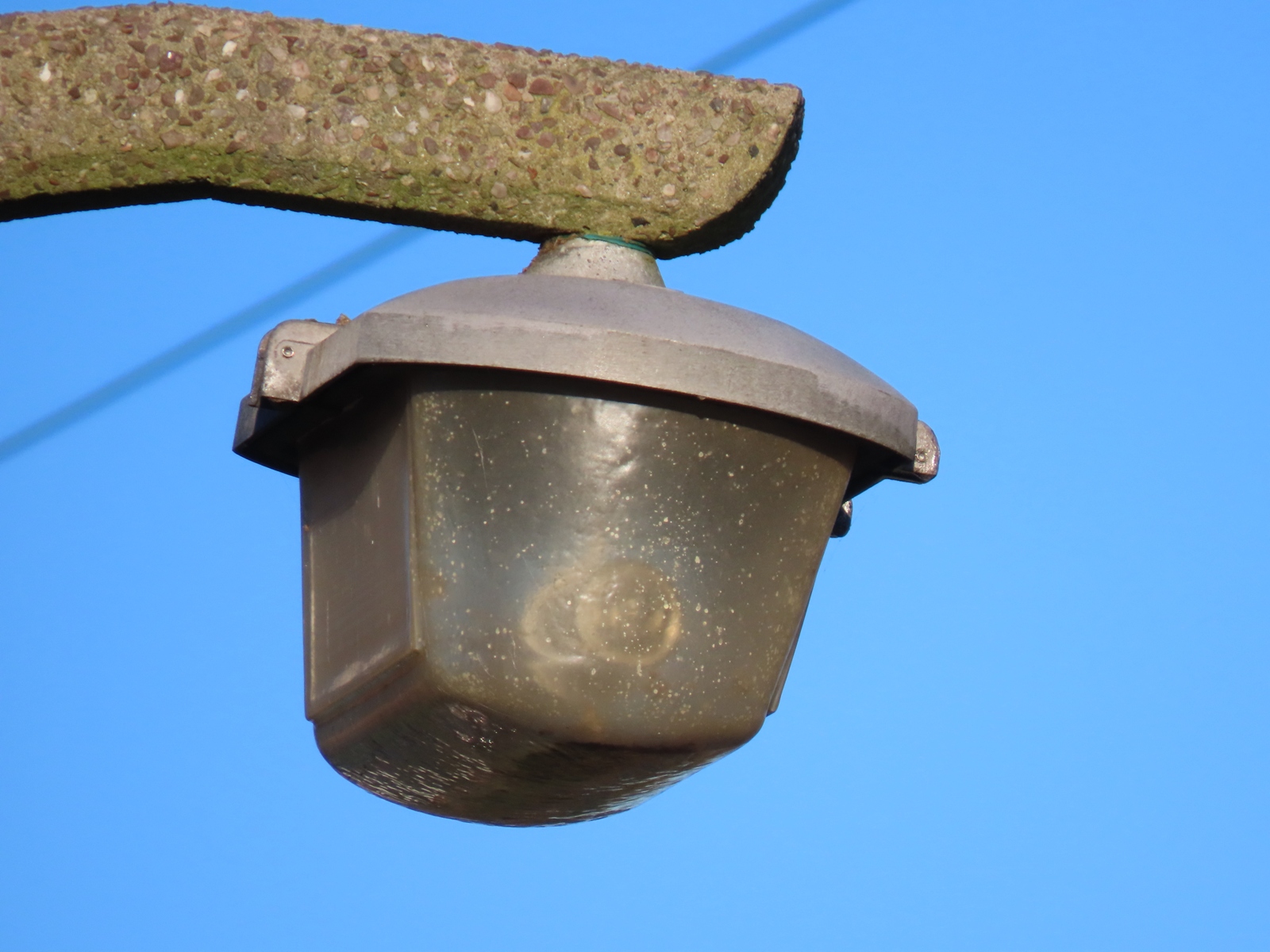 The same installation, when viewed from the front.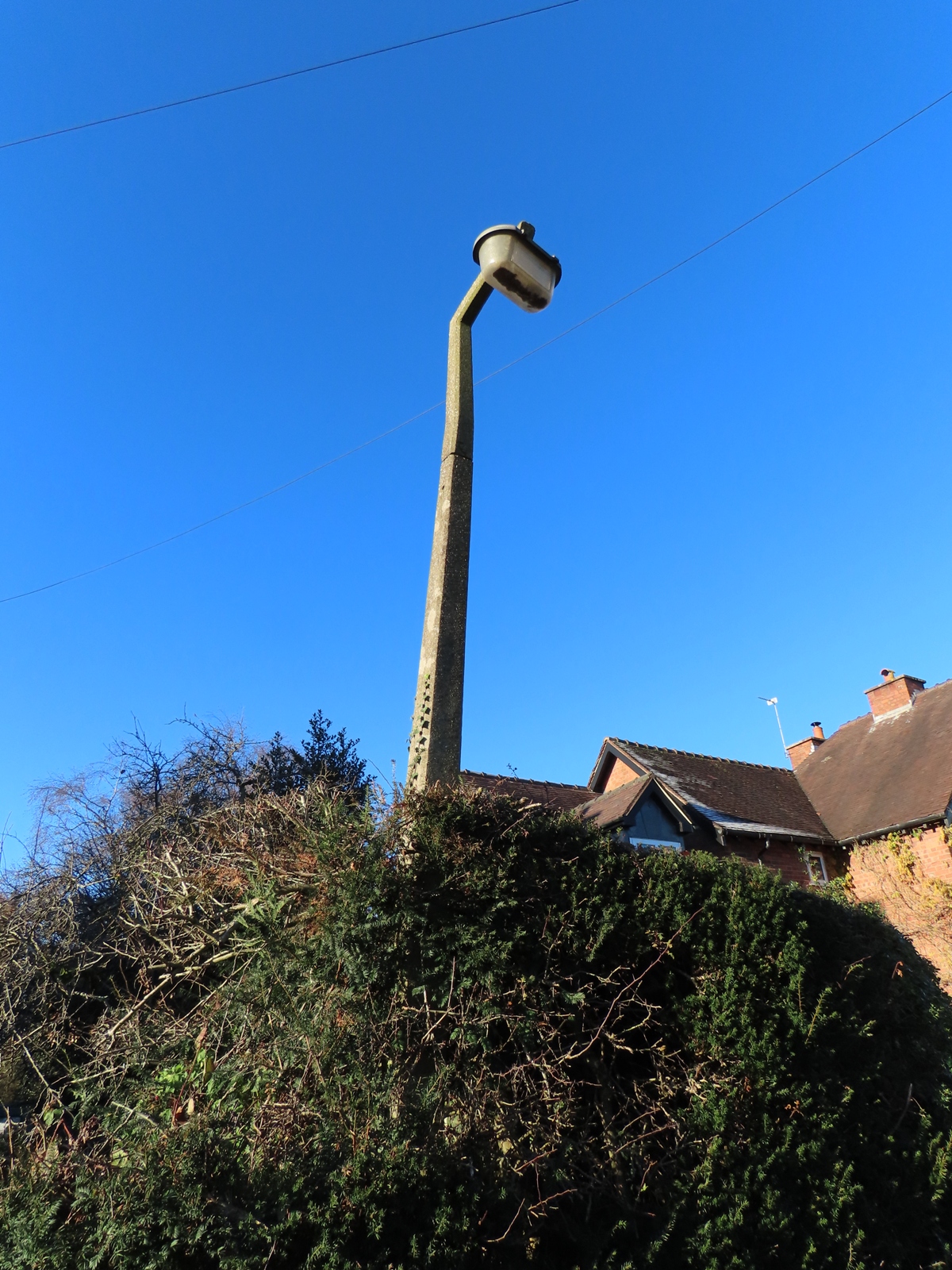 The join between the column and bracket showed no signs of spalling.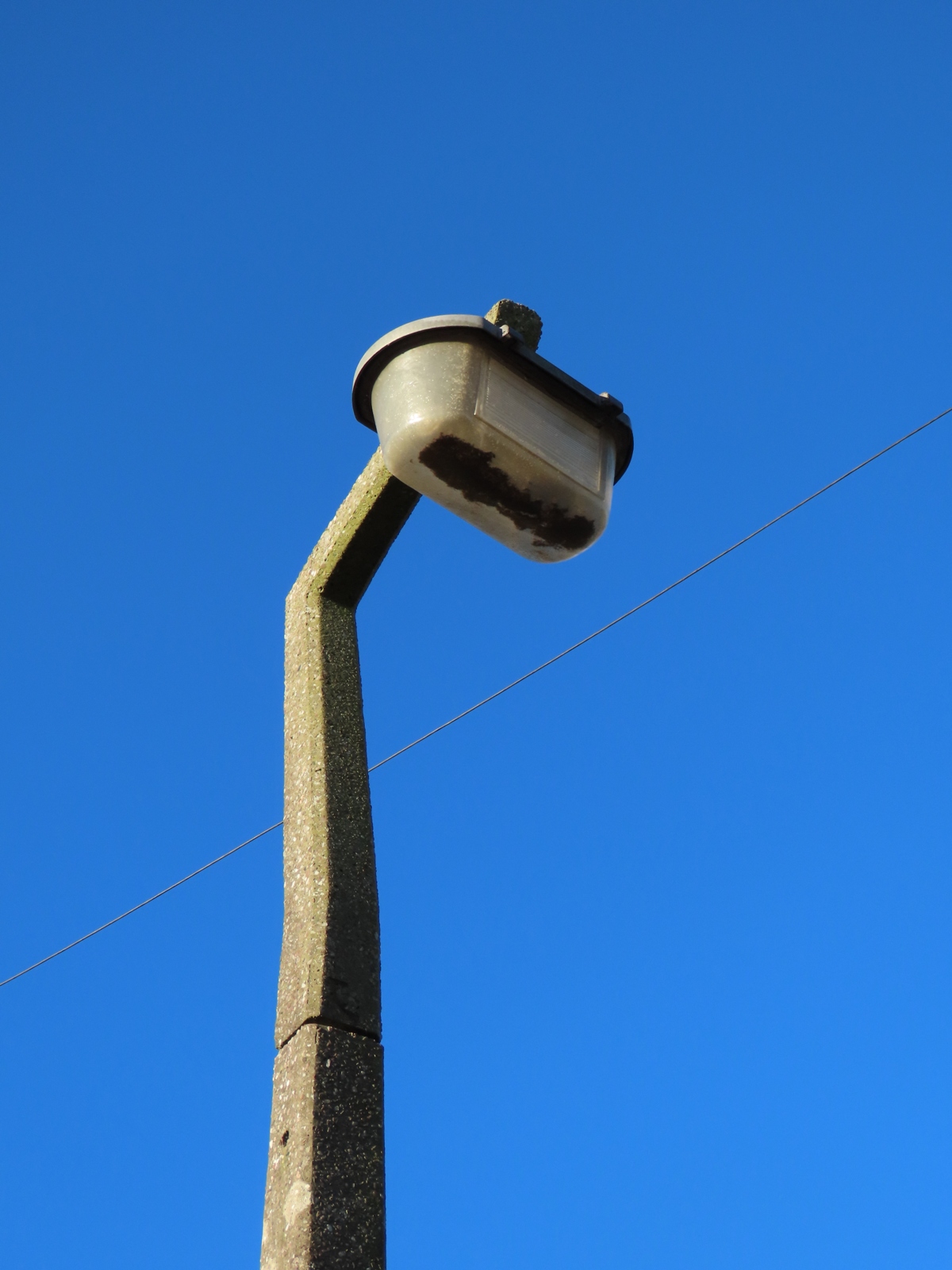 The bowl is rather grubby internally, with a patch of dirt having gathered below the lamp.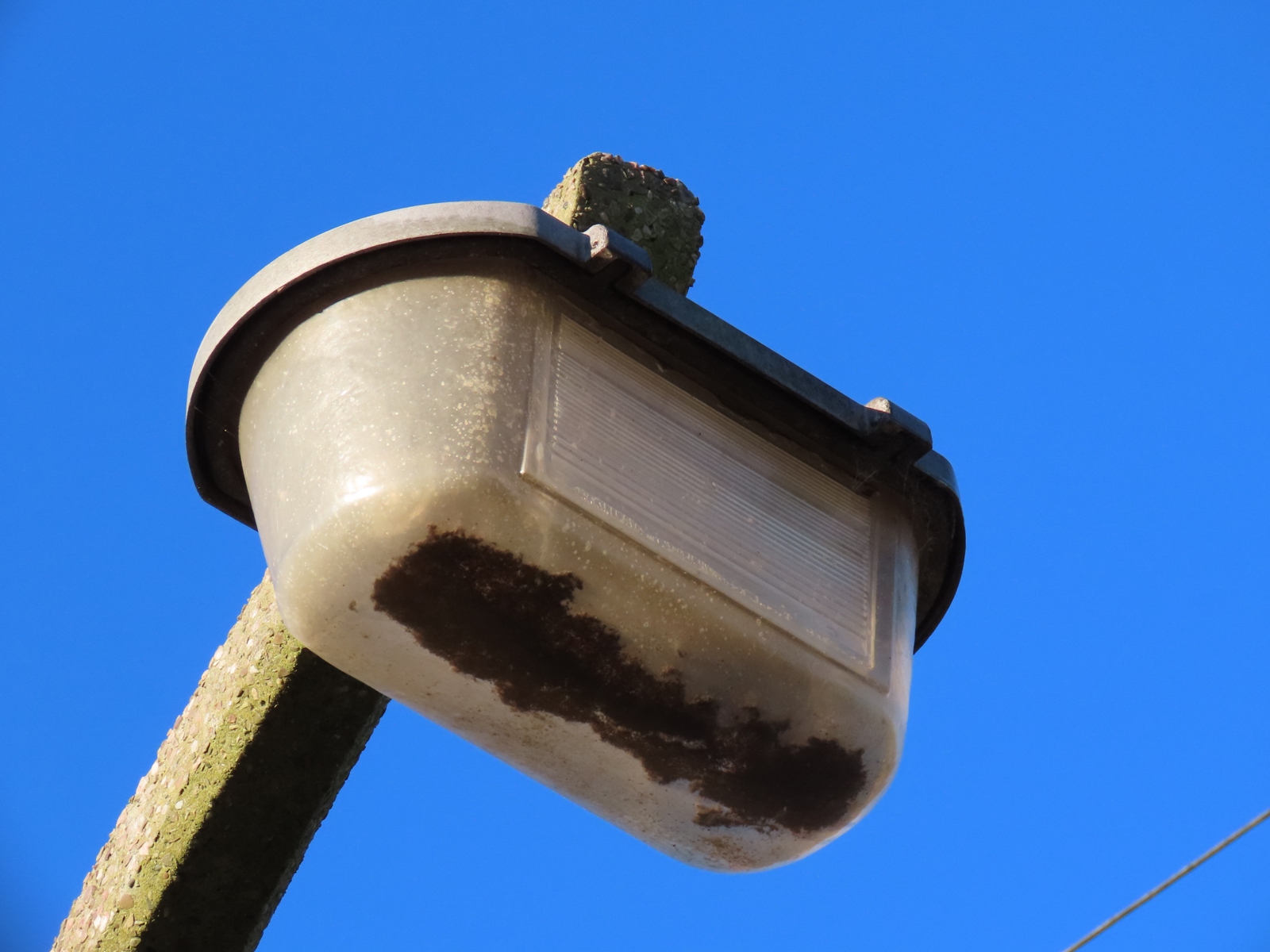 The second column is located at a 90 degree bend in the road, though the lantern's output is rather compromised by the presence of conifer tree branches below it.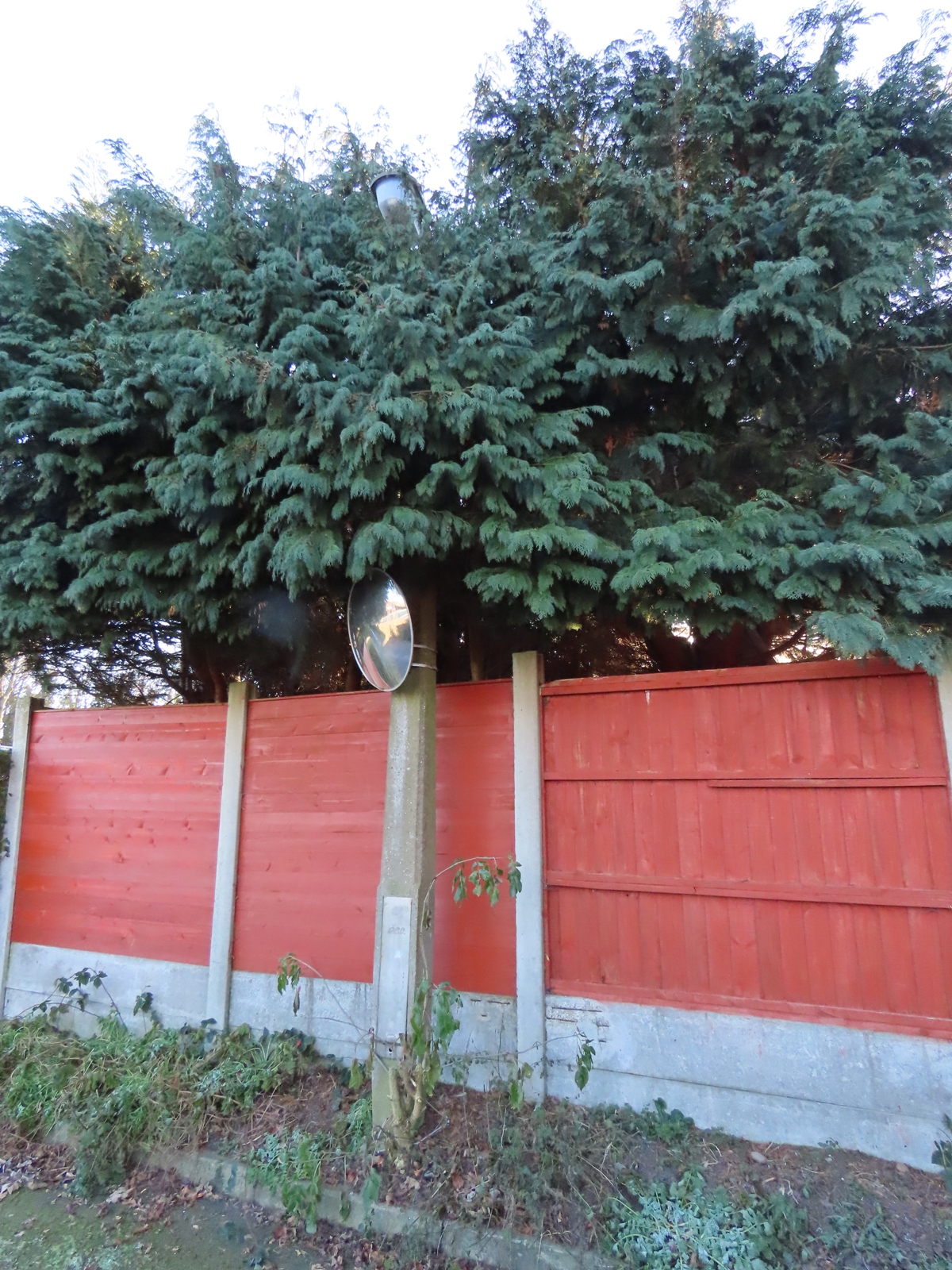 Surprisingly, the bowl contains multiple airgun pellet holes.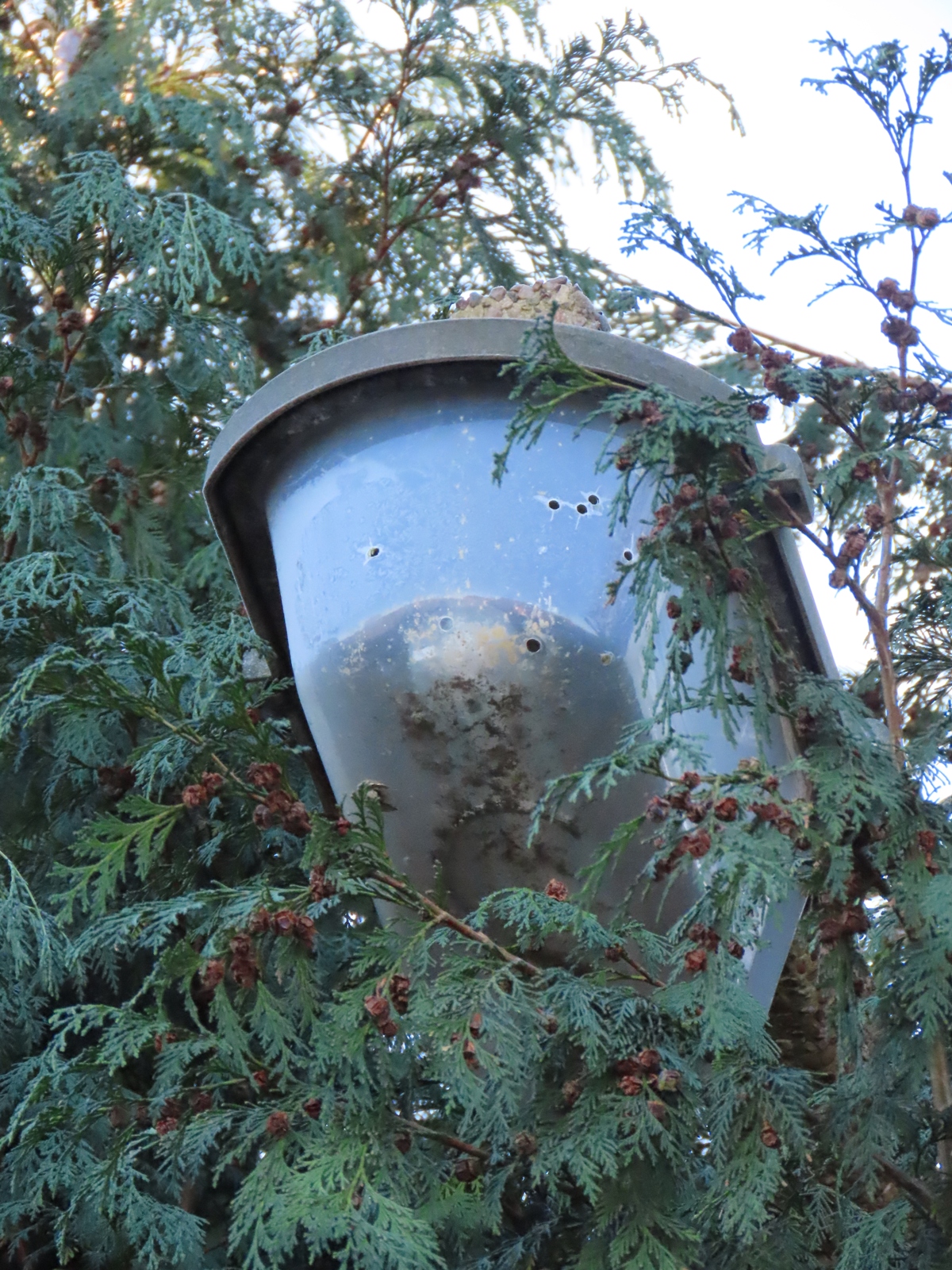 From the other side of the bend, even less of the lantern is visible.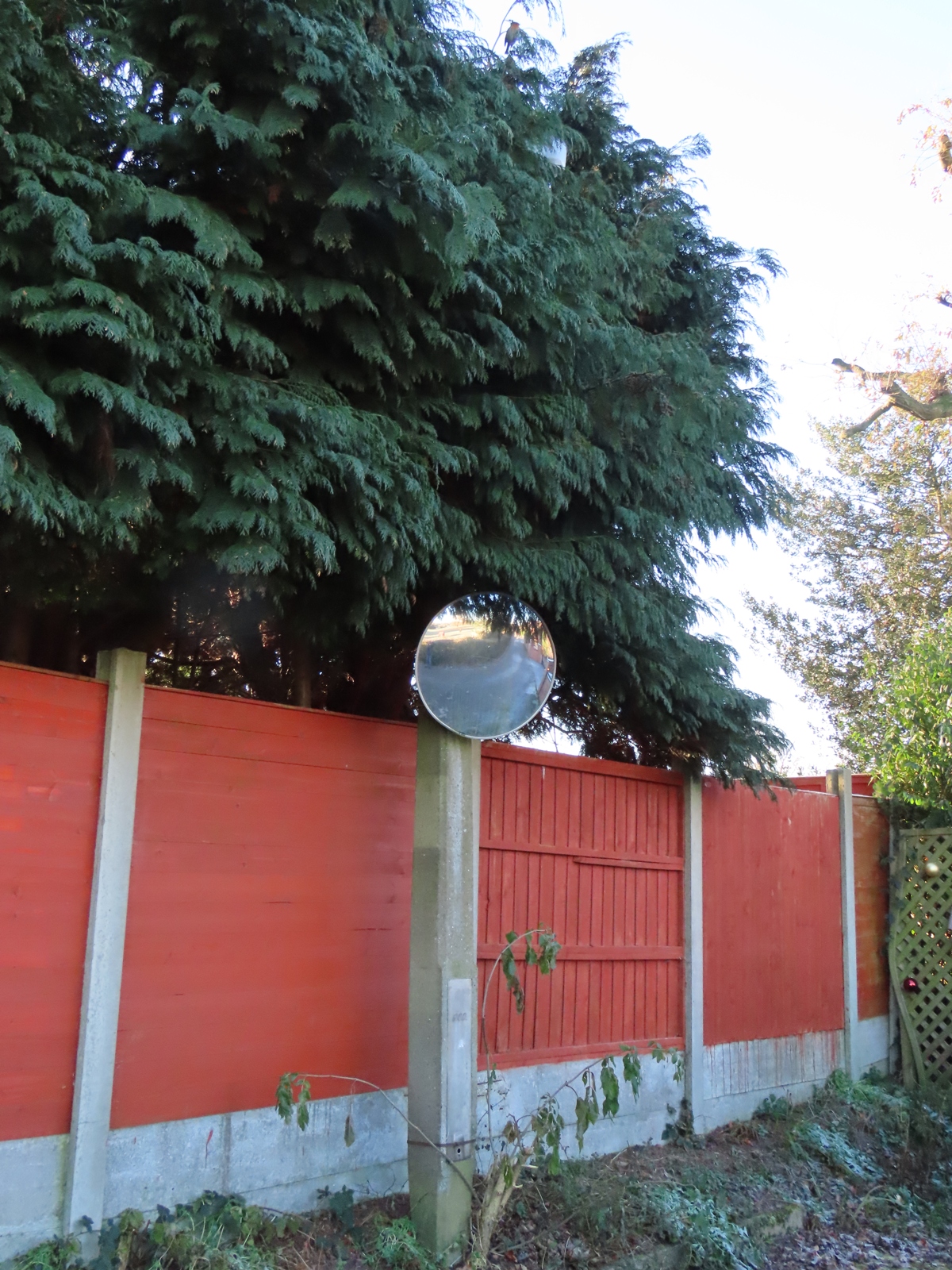 The refractors on this lantern are located on the inside of the bowl - this may mean that the bowl on the first example was a later replacement, and not an official ELECO product.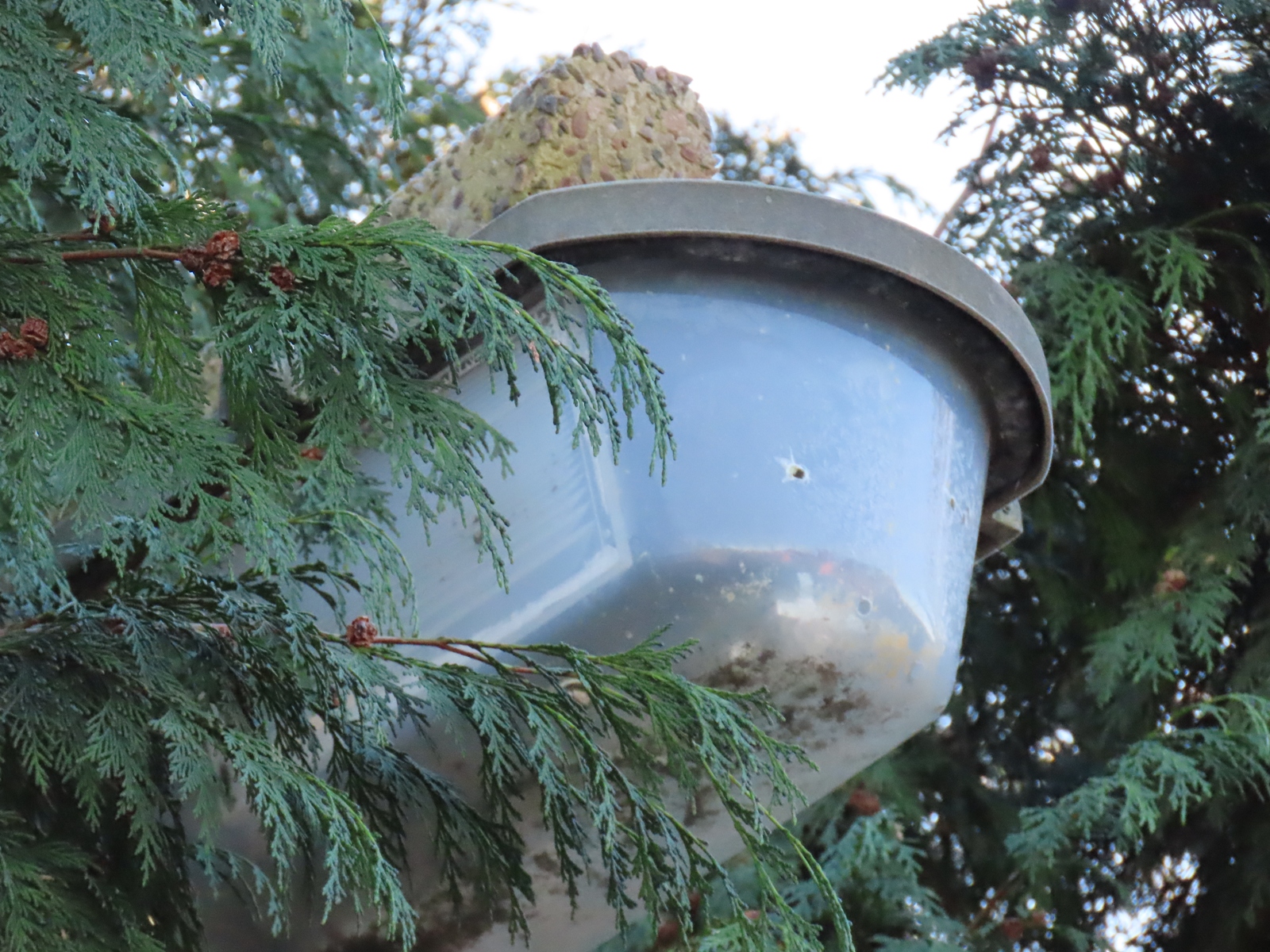 Another possible indicator that the columns are in private ownership (and the lanterns not necessarily in working order) is that a GE SOX lamp is fitted here. With GE's SOX lamp factory having closed in 2007, unless the lamp is new, old stock, it is unlikely to be operational.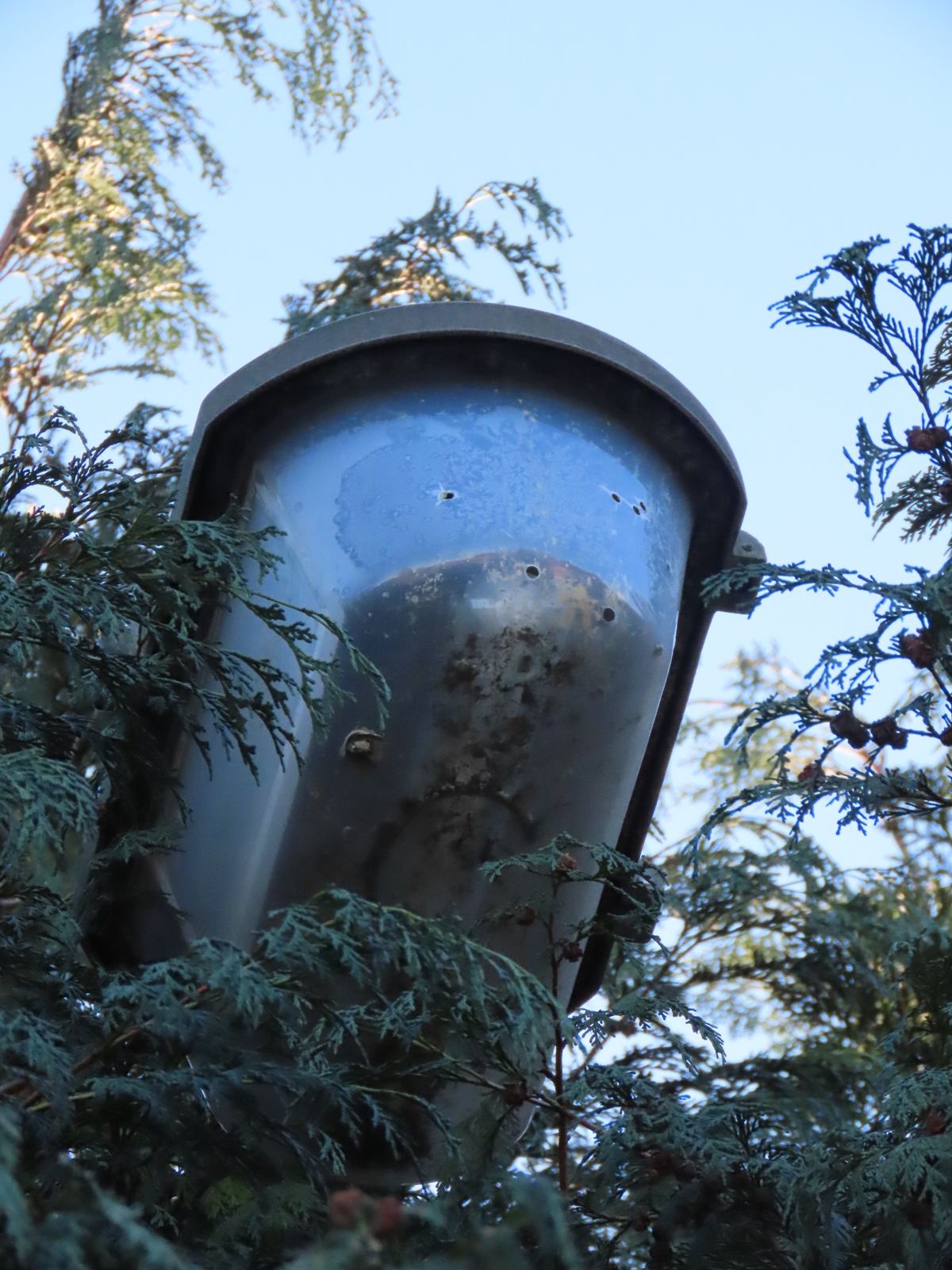 The door lock has been removed, and a now-rusty jubilee clip secures the door to the column.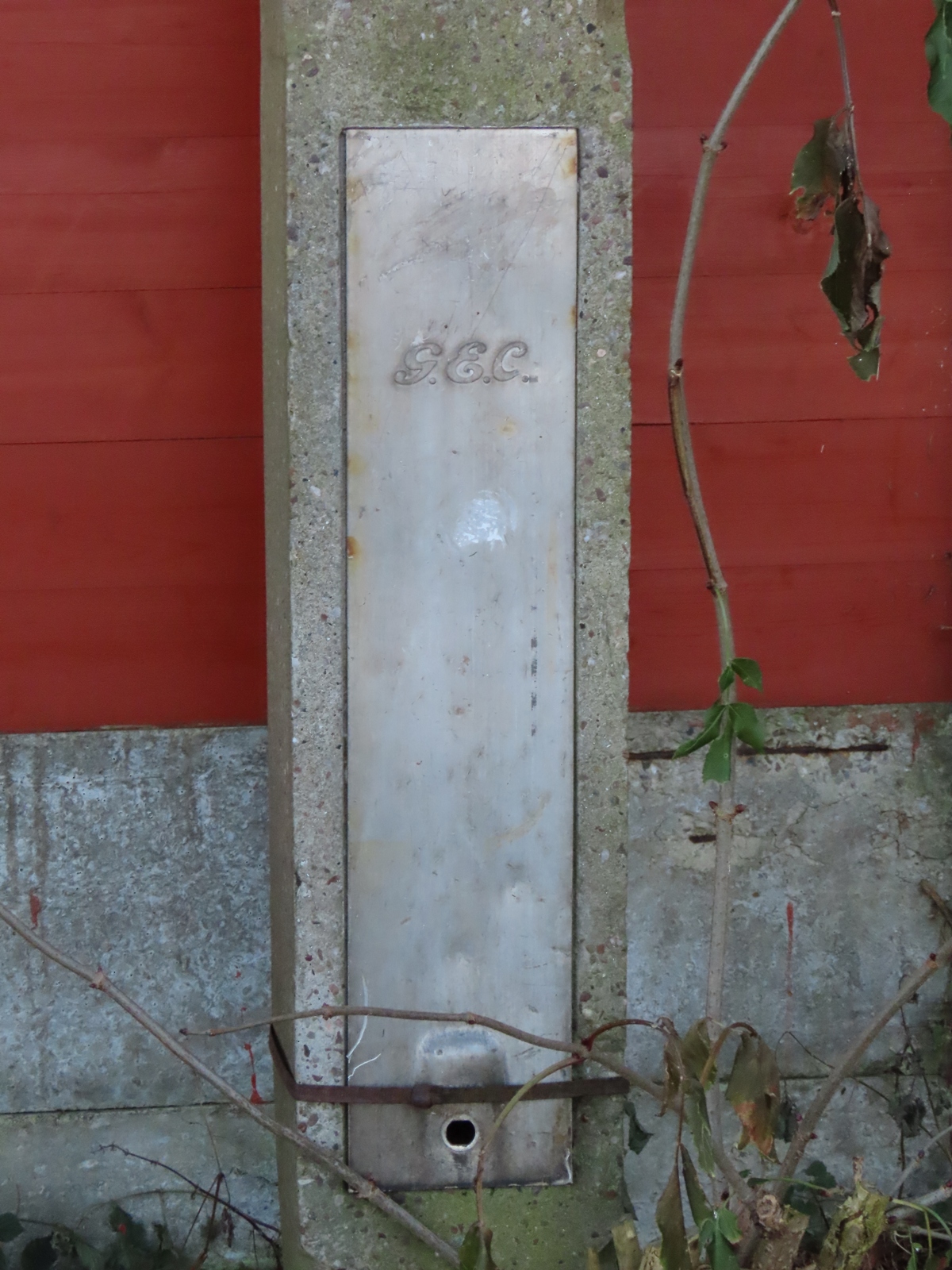 ---
CLICK HERE TO MAKE A MONETARY DONATION
© 2002 - English Street Lights Online