97a. Dam Street / Bore Street / Market Street, Lichfield, Staffordshire Attached to many of the buildings around the pedestrianised City Centre shopping streets are GEC Z5760 bulkhead lights running high pressure sodium (SON) lamps, although when new, they may have run mercury vapour (MBF) lamps instead. All are installed at approximately 4 - 5 metres above ground level.
The maintenance numbers are applied to the translucent polycarbonate glazing panels of each fitting, although as there is space on the underside, I am surprised that they were not applied there instead.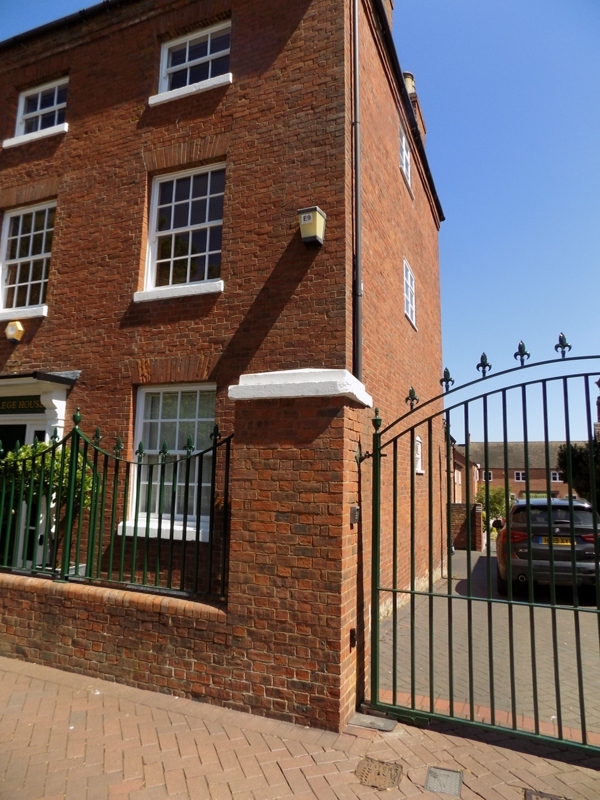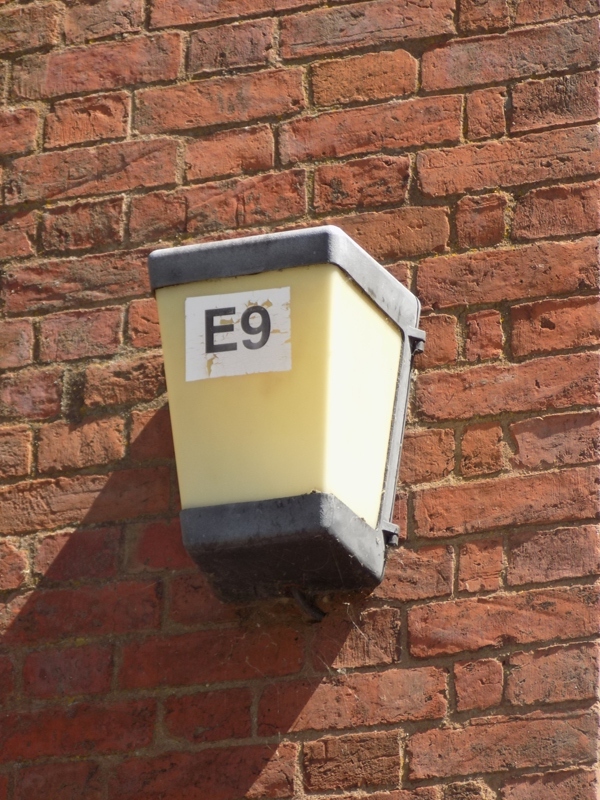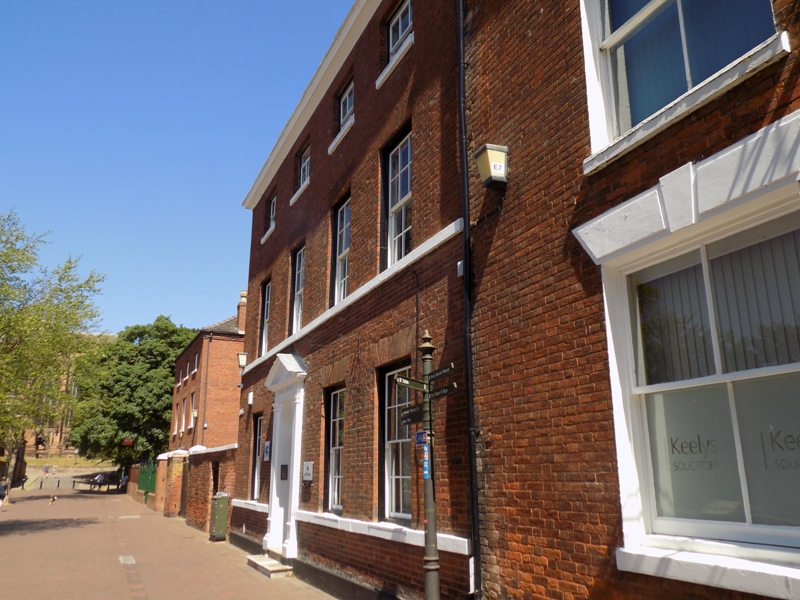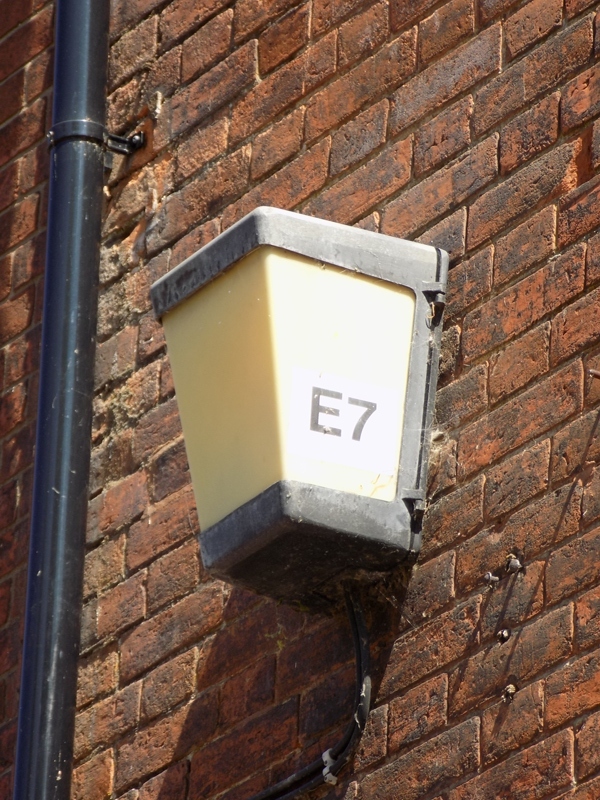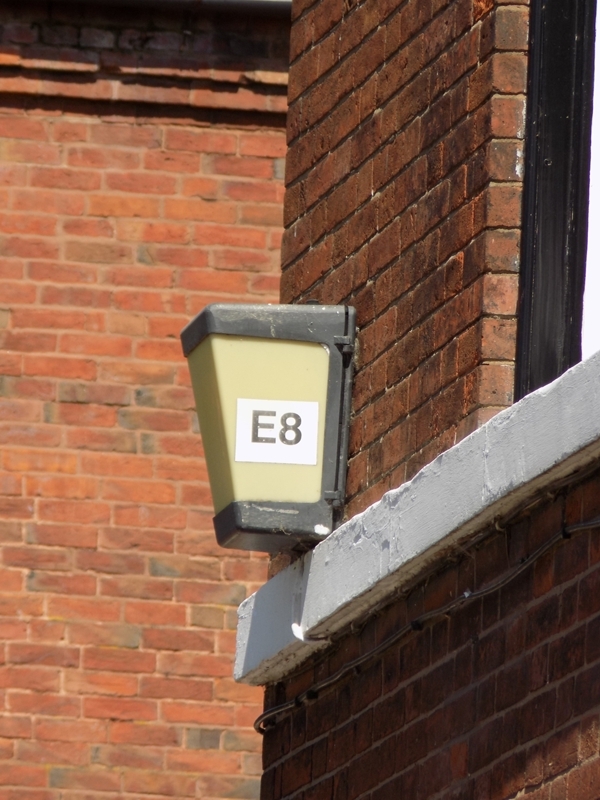 This example on Minster Pool Walk was dayburning when pictured in May 2020. The majority of the fittings appear to be switched by miniature photocell control.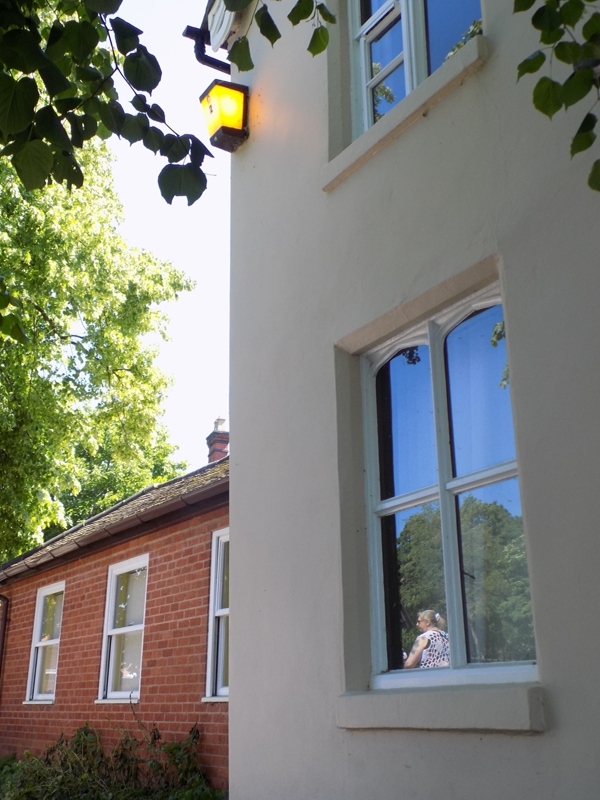 The discoloured polycarbonate covers on the bulkheads made the output appear more akin to that of a SOX lamp; however, it was slightly more 'golden', suggesting SON lighting.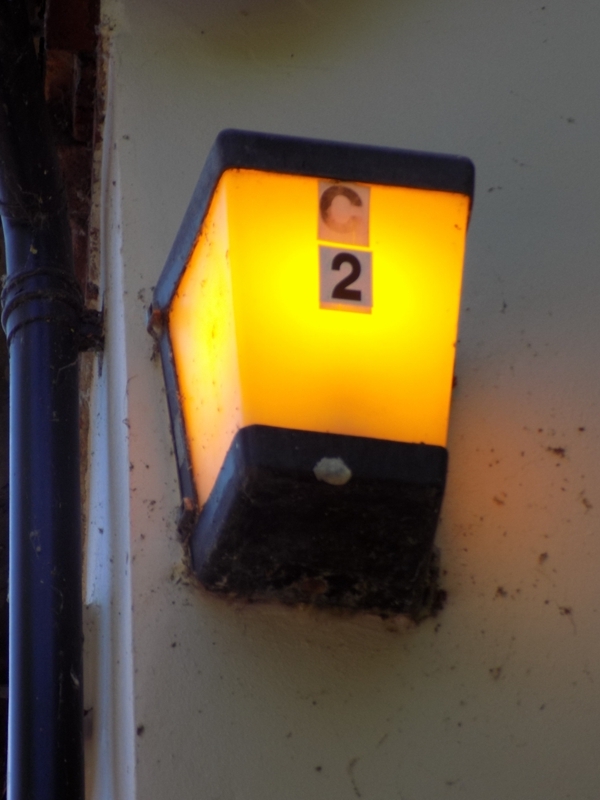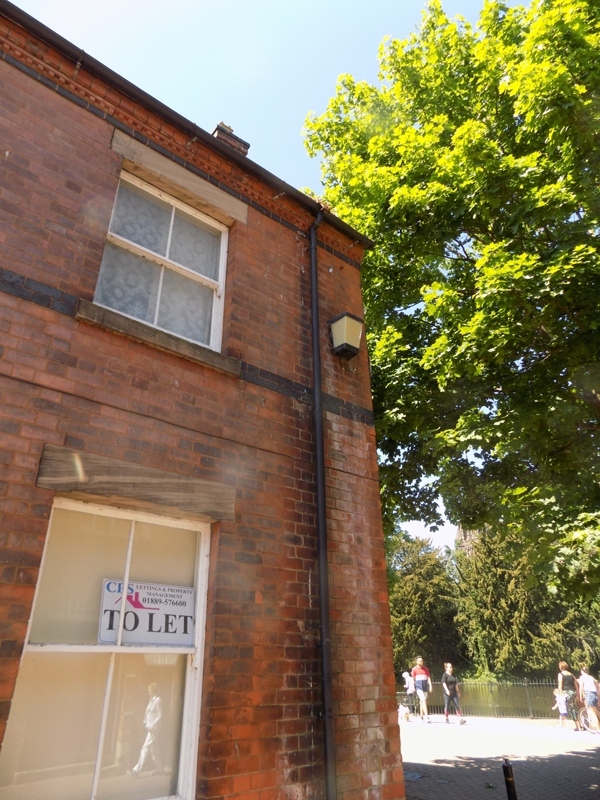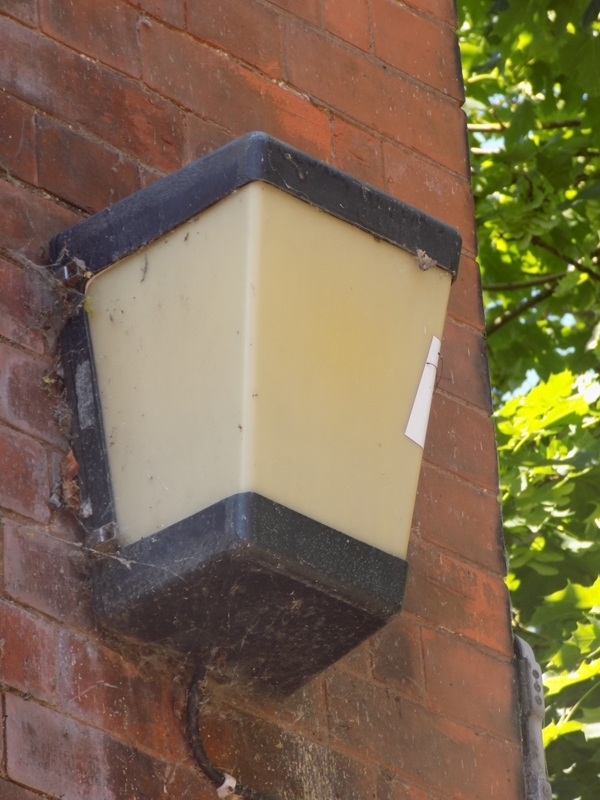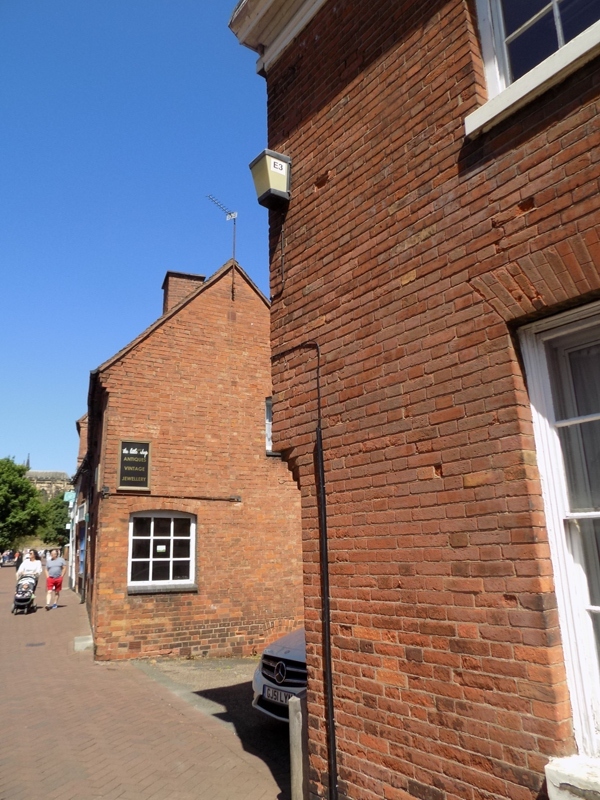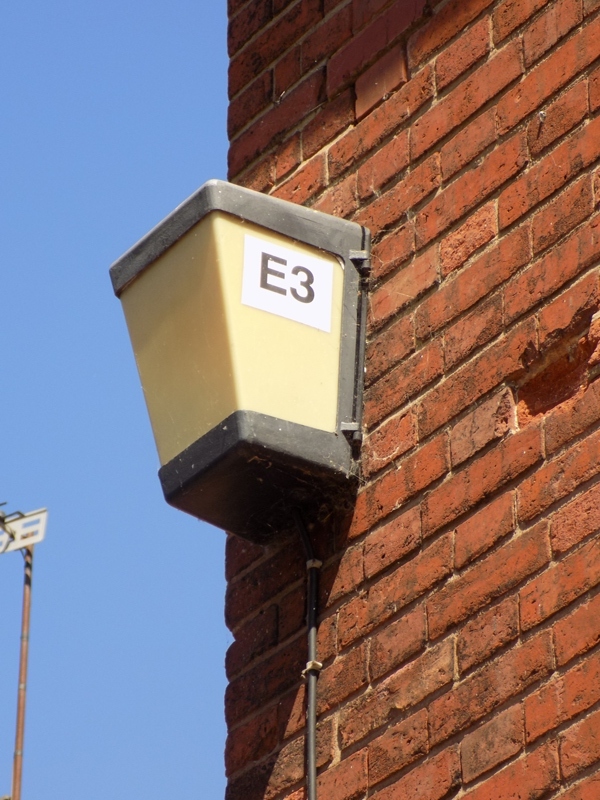 A small number of the fittings had one-part photocells in place; these were likely to be the type with a 20 mm base thread, rather than a NEMA socket.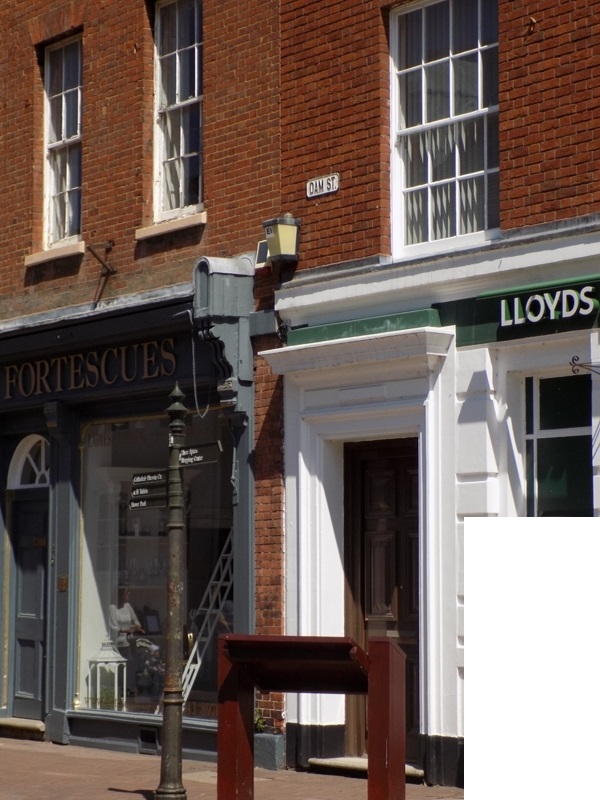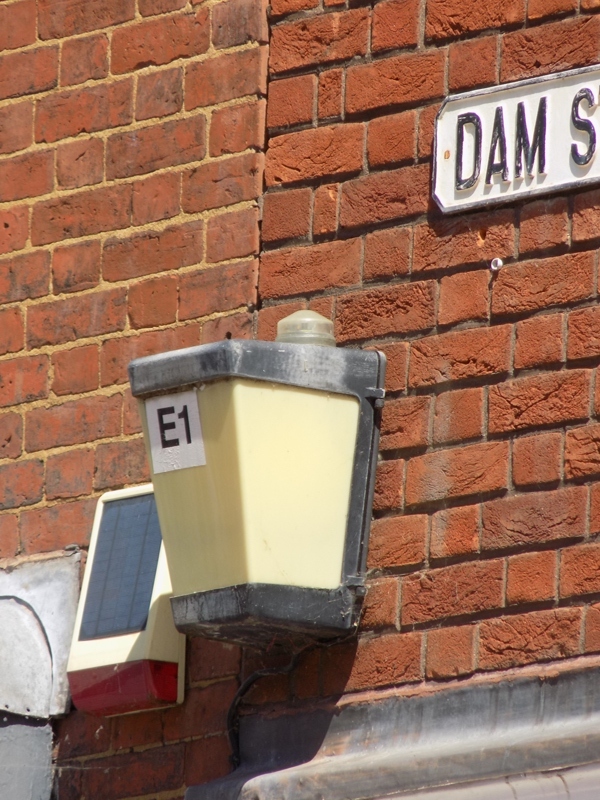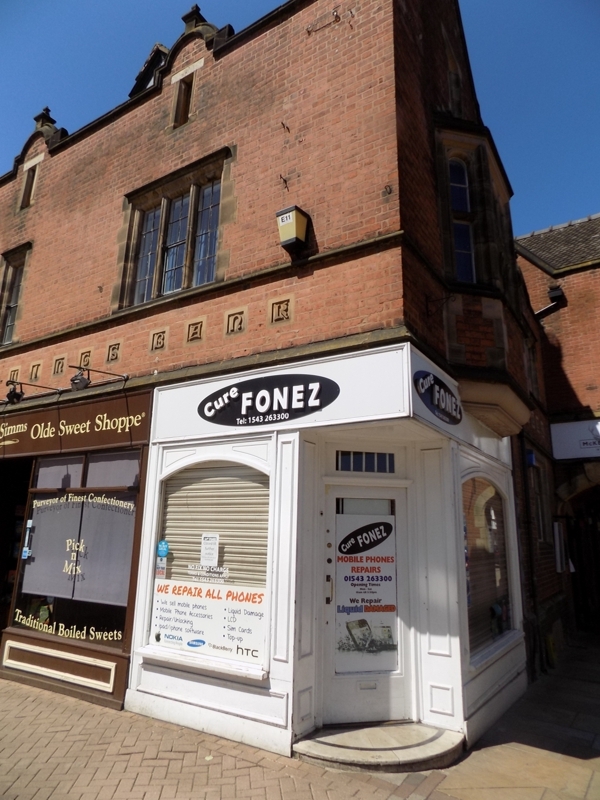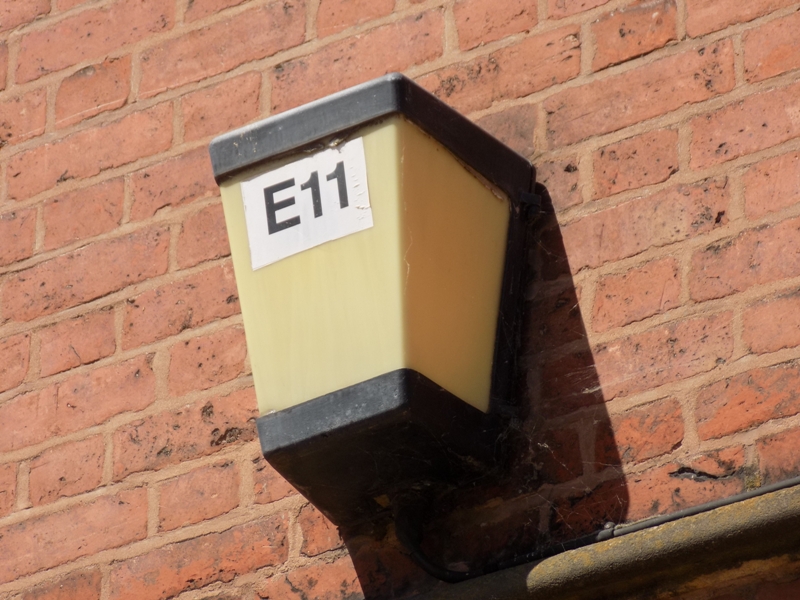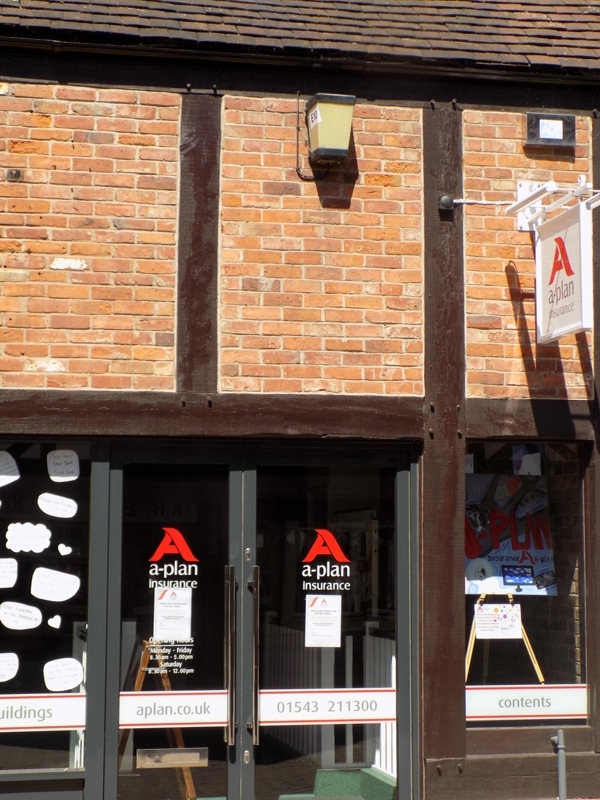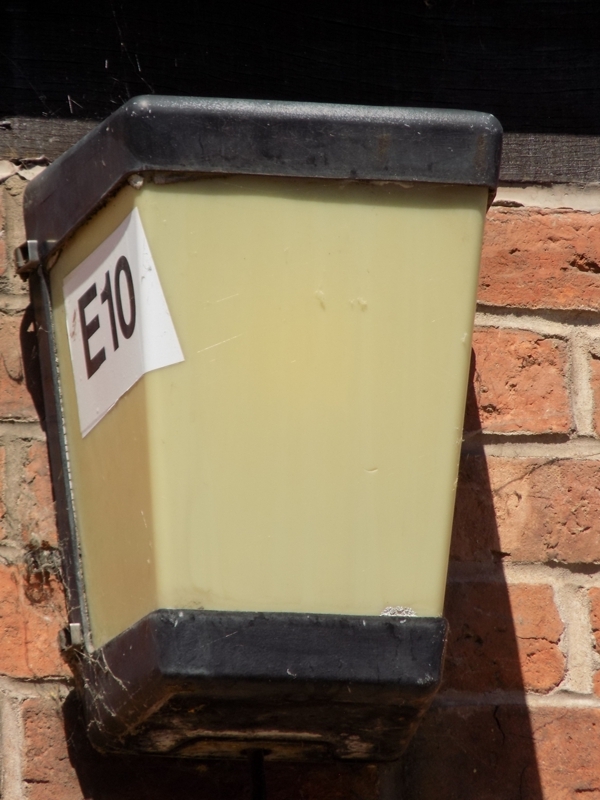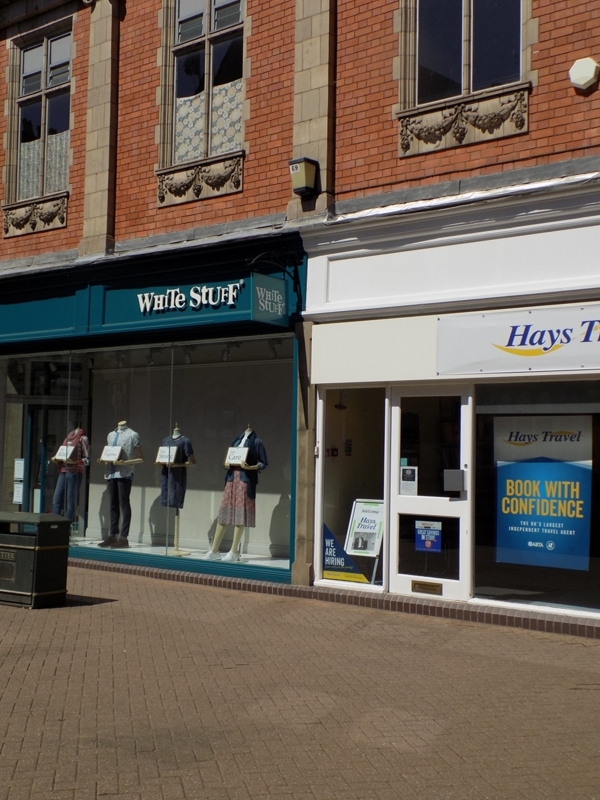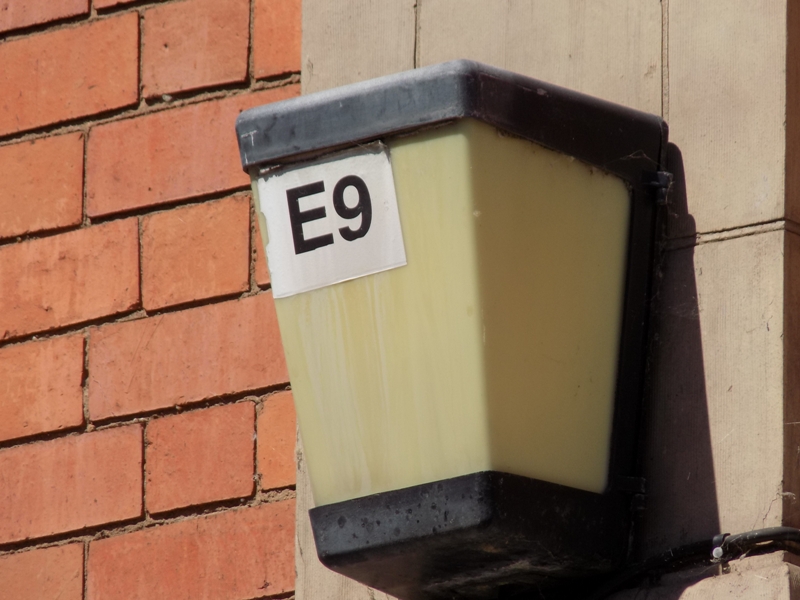 ---
CLICK HERE TO MAKE A MONETARY DONATION
© 2002 - English Street Lights Online