97c. Queen Street, Lichfield, Staffordshire. Mounted to freshly-painted 25 ft (8 m) Stewart and Lloyd column are two AEI Amber 90 Watt SOX (or possibly 66 Watt SOX-E; this lamp type being Staffordshire's preference) lanterns, dating from no later than 1967, owing to the transfer of AEI's lighting division to Thorn's British Lighting Industries after then. Although now fitted with photocells, the lanterns are in excellent condition; hopefully, they will remain for many years to come. Casual replacements along the road include GEC Z9454s and Philips MA 90s. The Amber's origins date back to the British Thomson-Houston days; an example of the earlier type is pictured on the next page. Although designed for 140 Watt SO/H and SOI/H lamps, 90 Watt SOX lamps are compatible with the control gear of the earlier lamp types.
Only one of the installations was captured in 2007.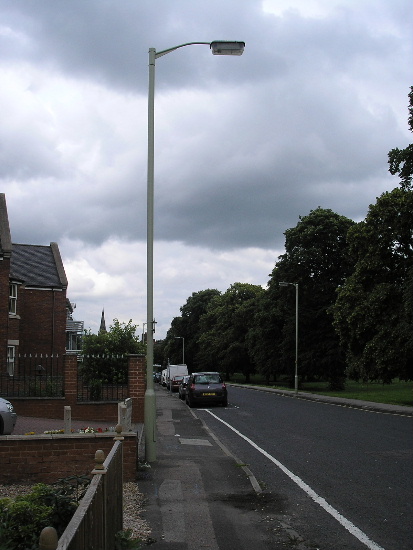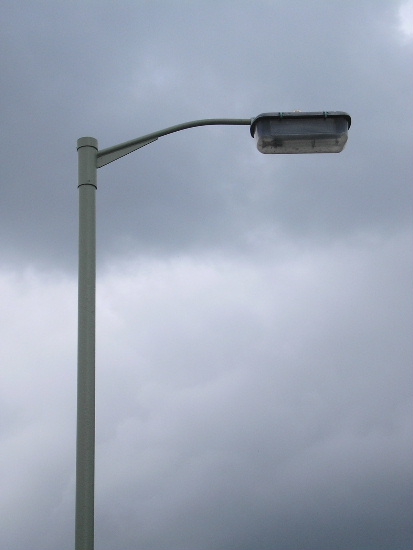 ---
The two installations remained in nightly operation in May 2020. The installation pictured in 2007 is seen first: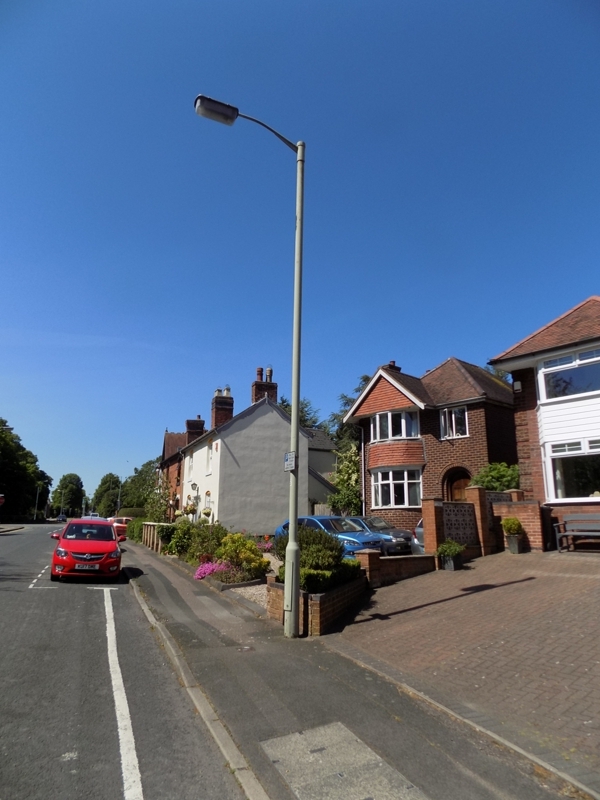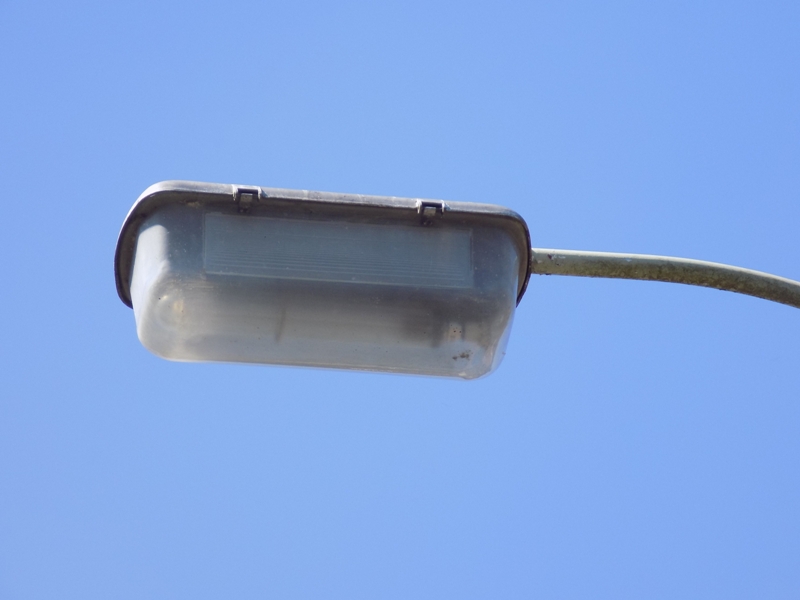 Apart from a small amount of rusting being visible beneath the bracket, the installation remains in good condition; it appears far newer than its actual age of (at least) 53 years would suggest.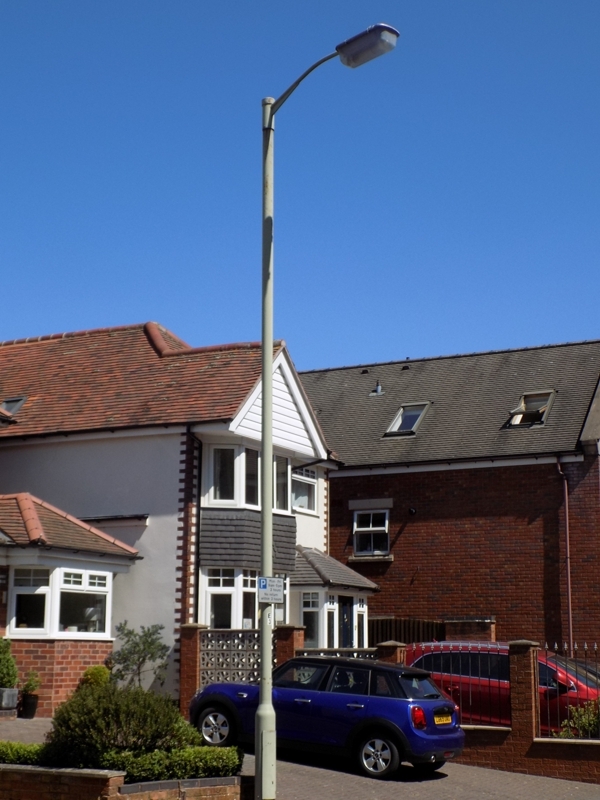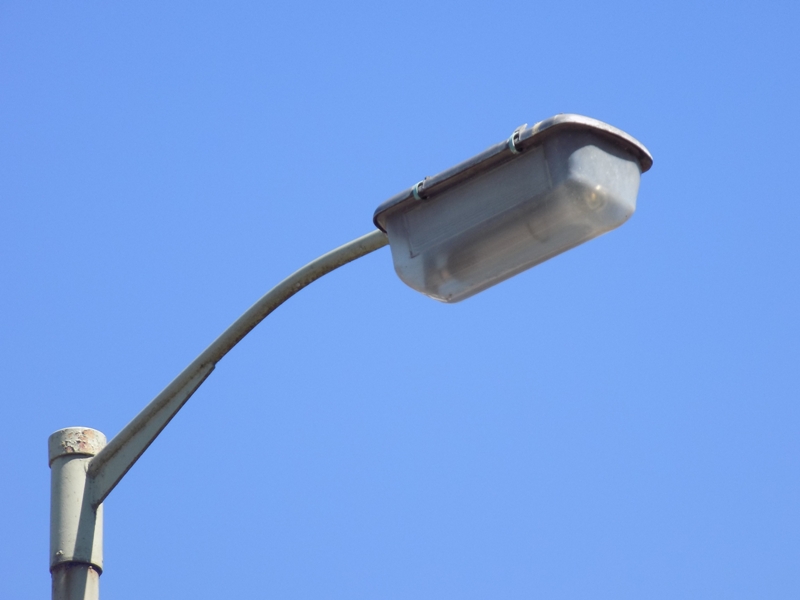 The bowl is in clean, complete condition too.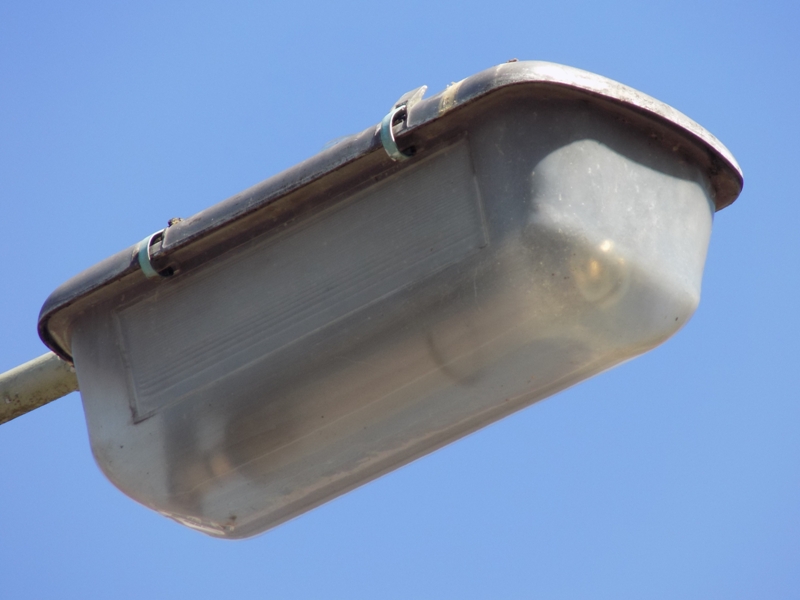 The second installation features a shorter outreach bracket, owing to the column being positioned closer to the carriageway, but otherwise, is much the same.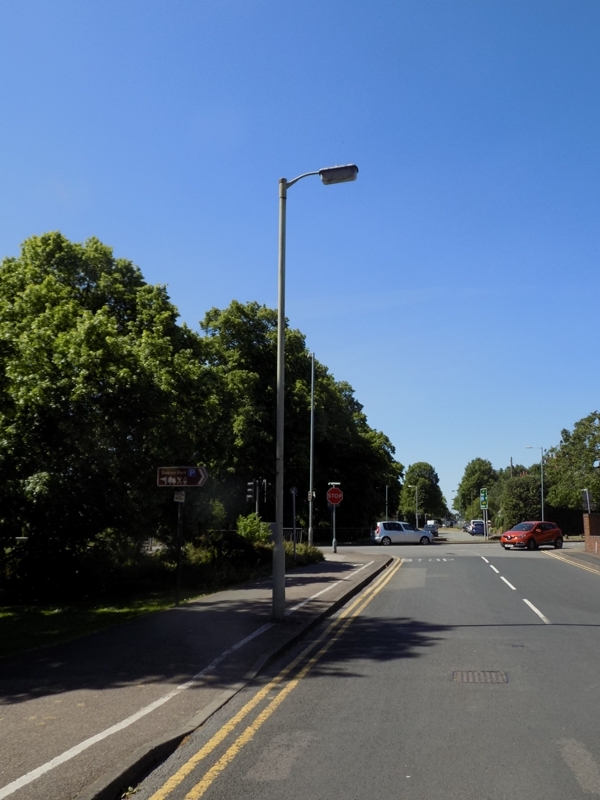 The photocell switching is the only modernisation that has occurred with these two installations - originally, they are likely to have been on time switch control.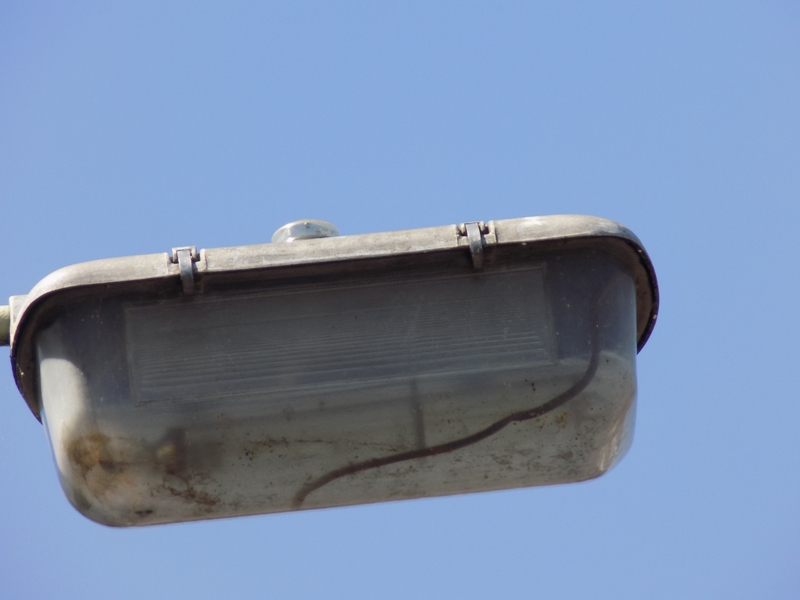 The sealing gasket on this lantern has detached from a portion of the canopy, allowing a small amount of moisture and dirt to enter the optic area.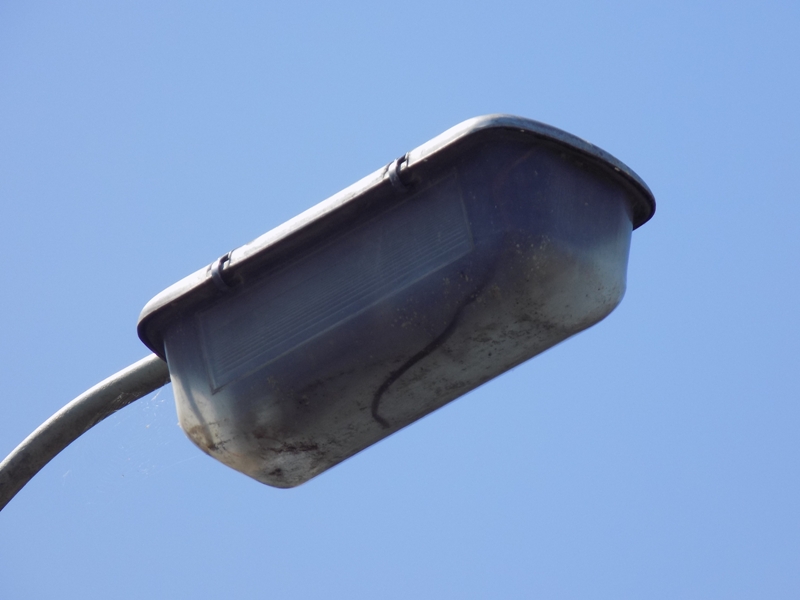 ---
The car park of the adjacent Police Mutual Assurance Society building is home to a small number of Thorn Gamma 5 post-top lanterns; one is pictured below.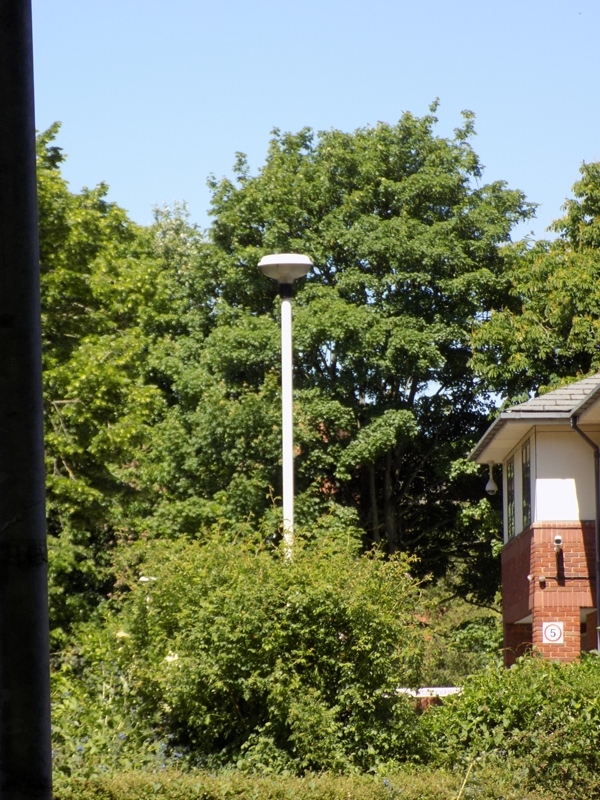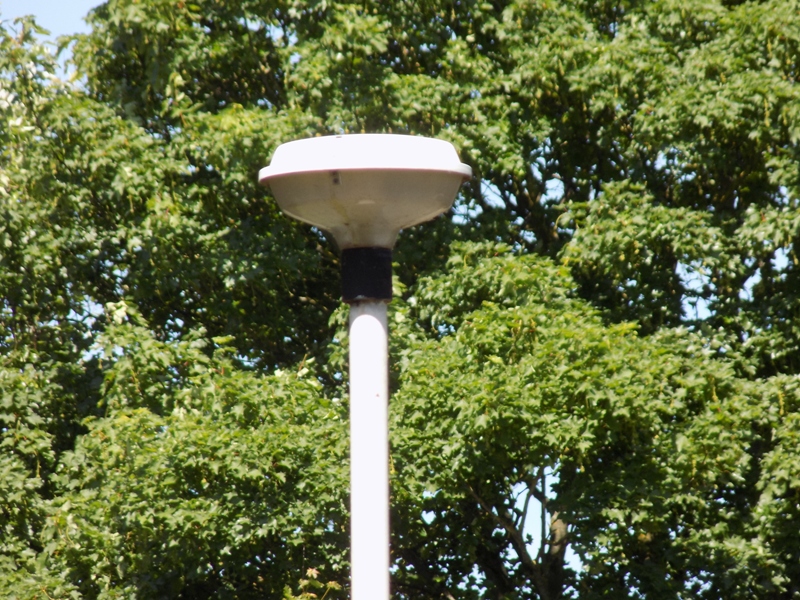 ---
CLICK HERE TO MAKE A MONETARY DONATION
© 2002 - English Street Lights Online