97f. Station Road, Lichfield, Staffordshire. Passing to the side of the eponymous Lichfield City Railway Station, Station Road is home to four 15 ft (approximately 5 m) Stewart & Lloyd tubular steel columns supporting older post-top lanterns. Three of the columns are topped with ELECO HW-897s (or PT-895s, depending on their exact age), whilst a GEC Z5678 completes the fourth installation - this is likely to have been an early replacement for a failed ELECO lantern. A fifth column carried another ELECO until July 2018 at least, although by May 2020, an Urbis Altra compact fluorescent lantern had replaced it.
The remaining post-top lanterns run 35 Watt SOX lamps. Originally, the lanterns were known as ELECO-Way Slim Post-Tops, owing to their narrow canopies.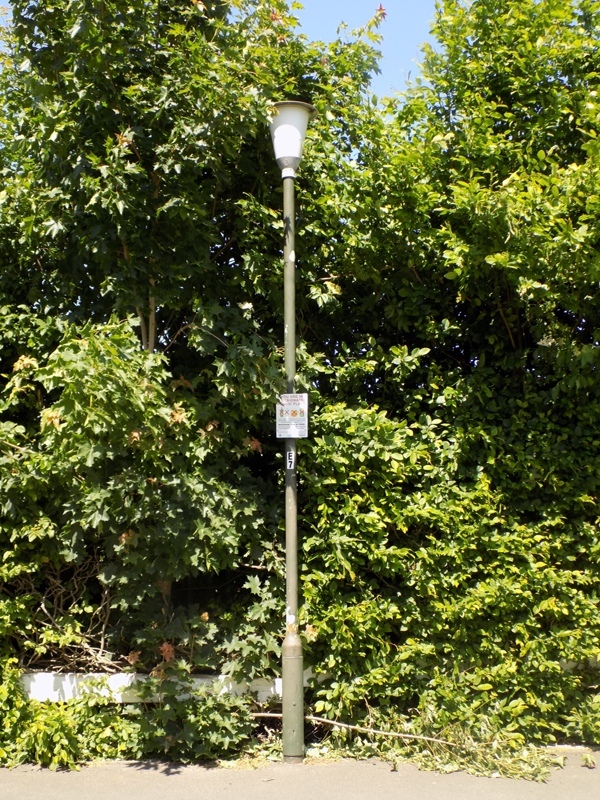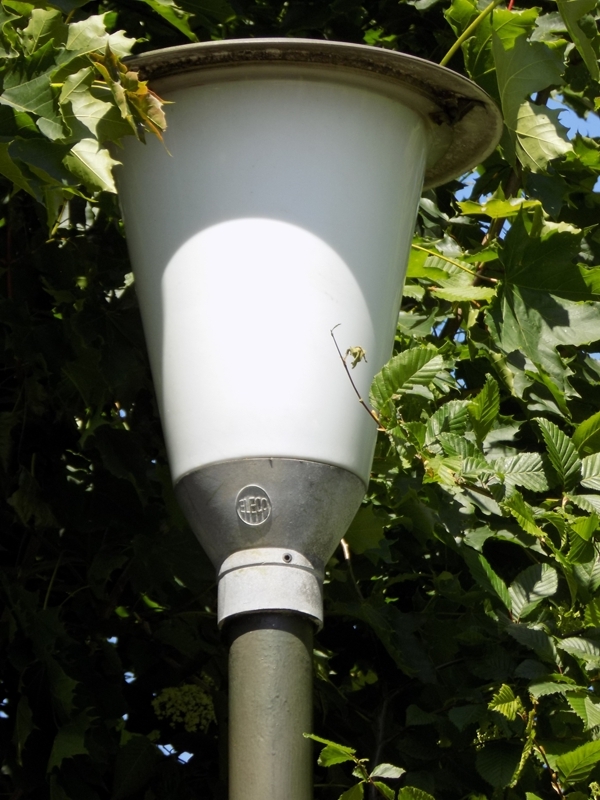 The Perspex bowls of these lanterns are meant to be translucent; they have not become opal over time.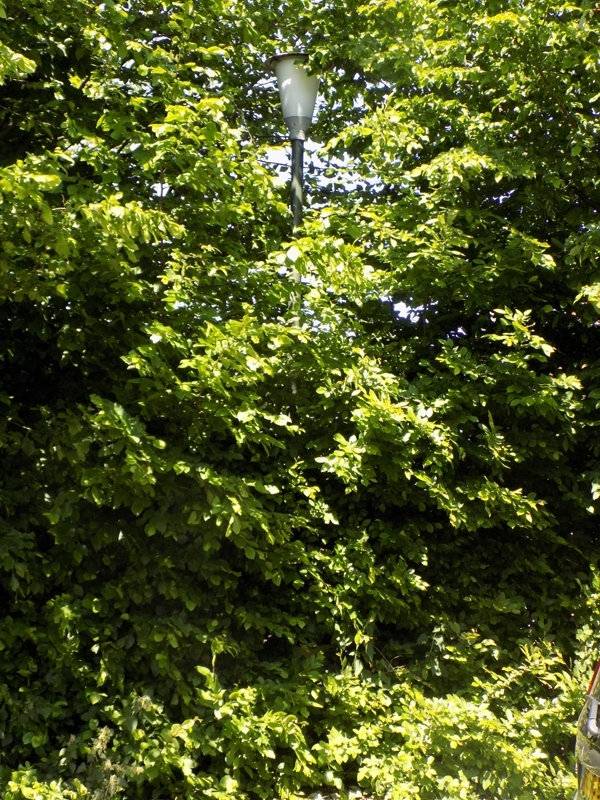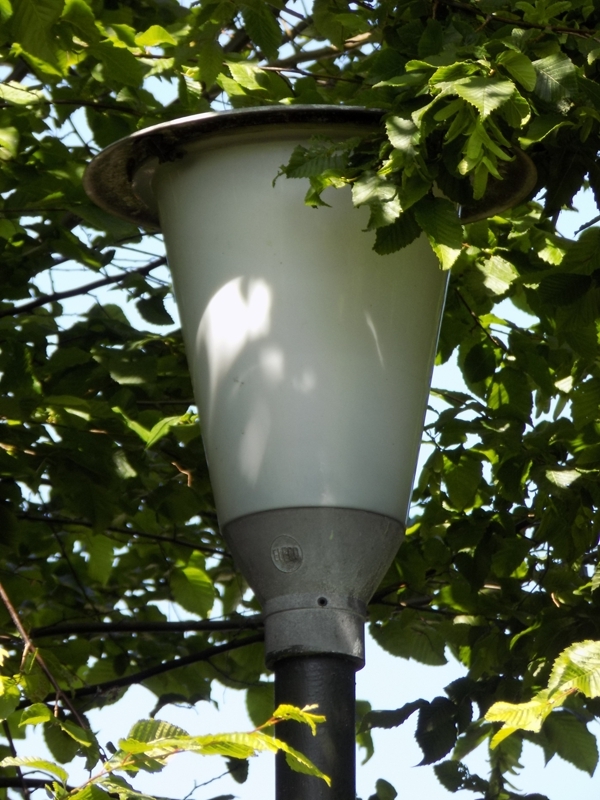 The shorter and wider Z5678 contrasts sharply with the taller and narrower ELECO lanterns.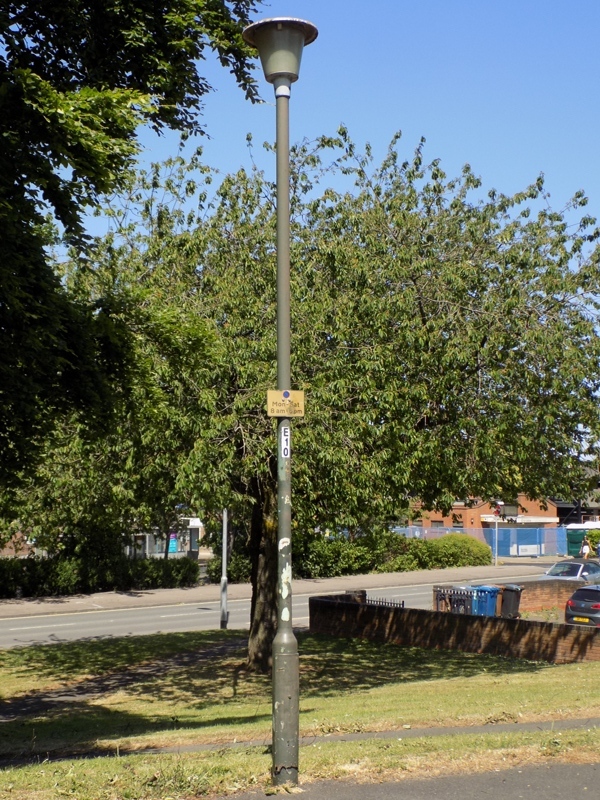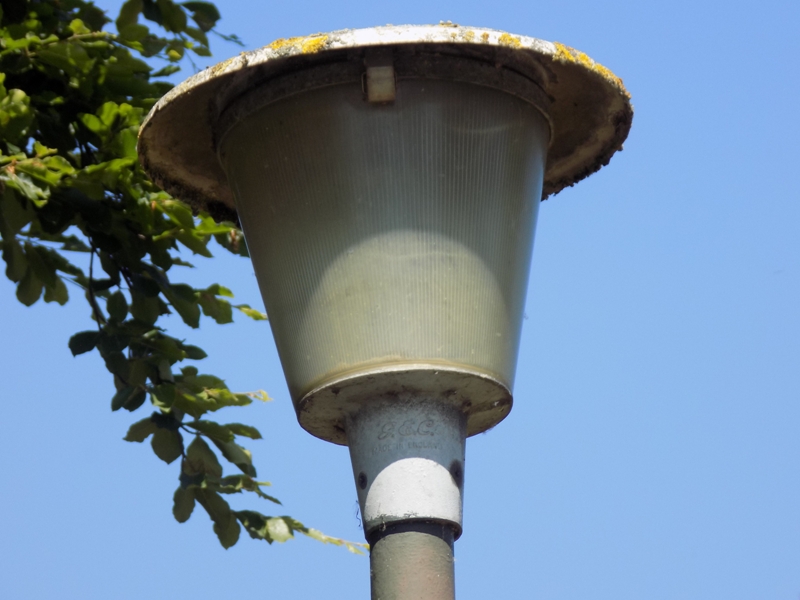 This version features a longer spigot casting than seen on my own example, suggesting that this version could be newer.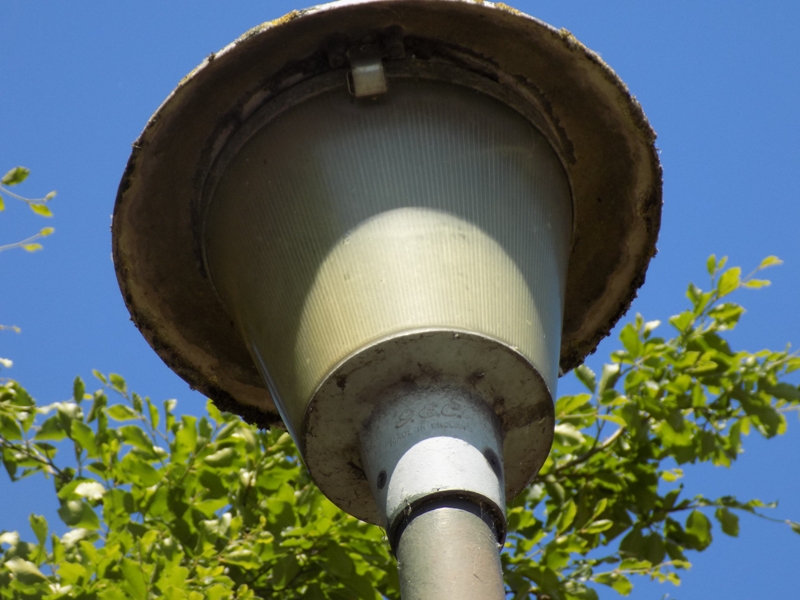 The final ELECO lantern was captured dayburning in June 2009; hence, how the lamp type of these can be determined.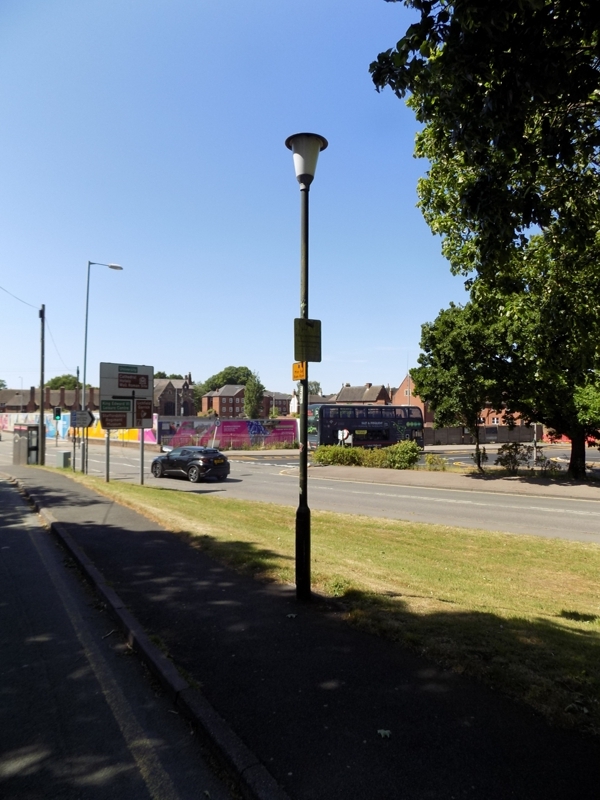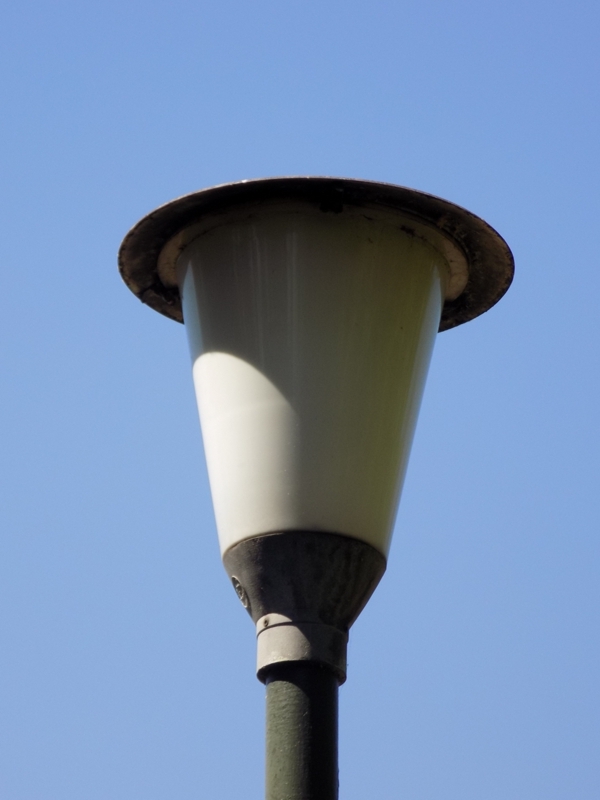 ---
CLICK HERE TO MAKE A MONETARY DONATION
© 2002 - English Street Lights Online