98. Cross St, Castleton. Mounted to the front of the Bull's Head public house in this North Derbyshire village is a wall bracket supporting an AC Ford AC848 lantern. The lantern was dayburning when I saw it - and probably had been for some time as the mercury lamp inside was very green. It is privately owned (probably by the parish council) which could be why it hasn't seen any maintenance for a while. The lantern has also been installed at 90 degrees to the road - perhaps to cast more light forwards in order to provide greater illumination for the junction opposite. A video that exists on the British Film Industry's website happens to feature this installation as it appeared in the 1960s; the video can be seen by clicking here - the bracket is visible at the 17:30 mark, although the lantern that was fitted at the time cannot be discerned from the available footage.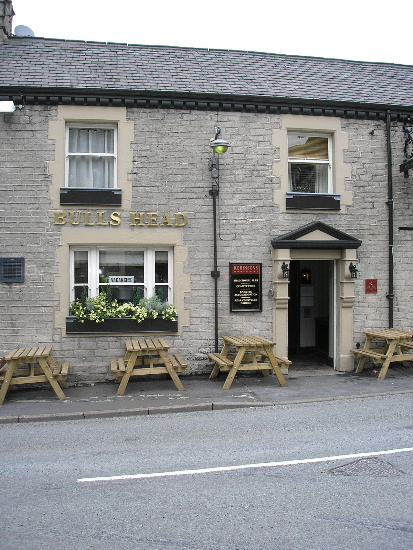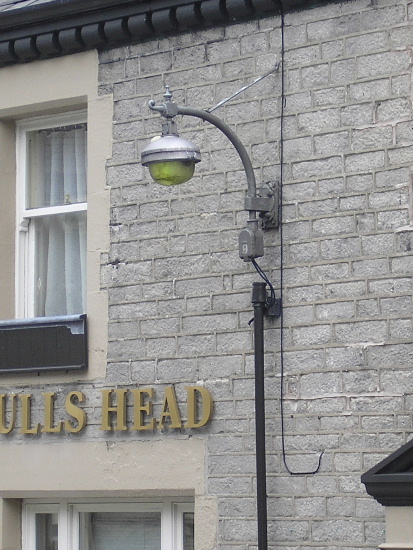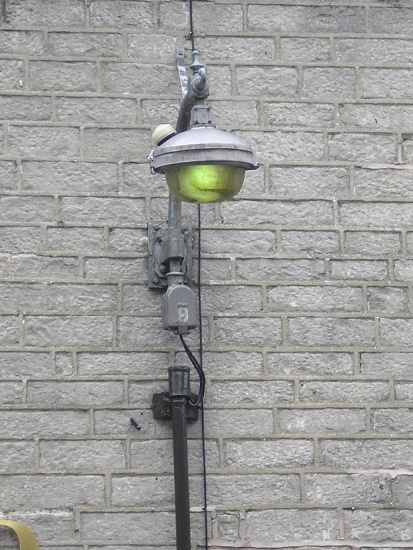 A revisit in July 2015 revealed that the lantern was no longer dayburning - this may be as a result of the defective photocell having been replaced (with another Zodion SS4D if it has), though of course, the lantern may simply have stopped working in the intervening years.
Whatever the case, the lantern was still positioned 'incorrectly' on the bracket.
How the lantern should have appeared last time, had the photocell been working correctly!
---
CLICK HERE TO MAKE A MONETARY DONATION
© 2002 - English Street Lights Online