9D. Off Doles Lane, Findern Installed on a private driveway is a short fluted cast iron column supporting a 1930s' Revo 'Spondon' post-top. Ordinarily, these lanterns would accommodate a bare tungsten filament (GLS) lamp surrounded by a dished enamel reflector, but this example has been fitted with a GEC Z5540 'Small Oxford' lantern internally at a later date - an interesting modification; I assume that there must be a 3/4″ BSP coupler within the Spondon that allows the fitting of the second lantern, as I have also seen Coughtrie PW.15s employed in other Spondons elsewhere.
The metalwork is painted a pleasing mid-blue, and the decorative flutes around the column base are highlighted in white (difficult to see here).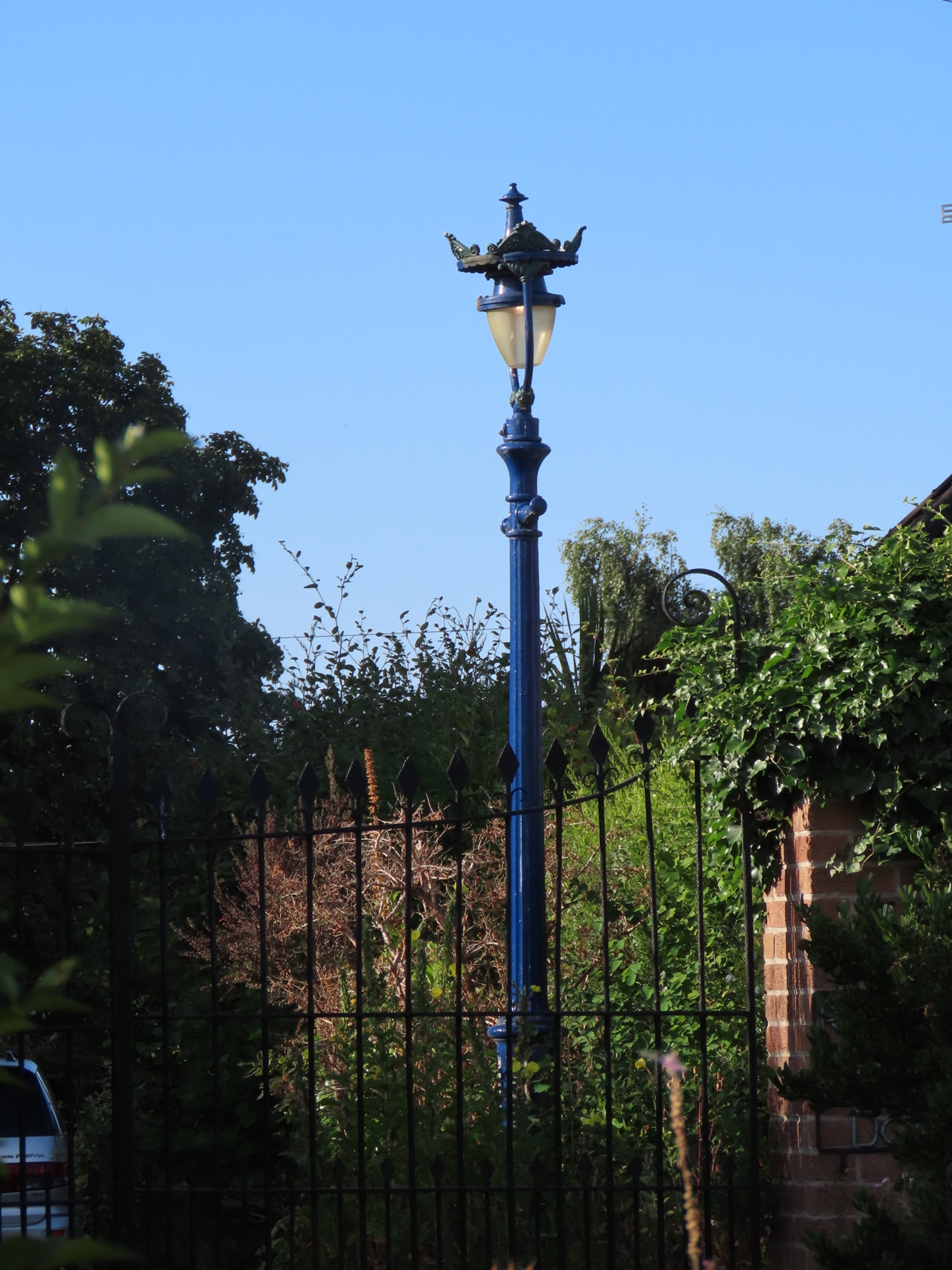 An LED GLS lamp can be seen operating within the Z5540 - the lampholder is positioned too closely to the top of the lantern.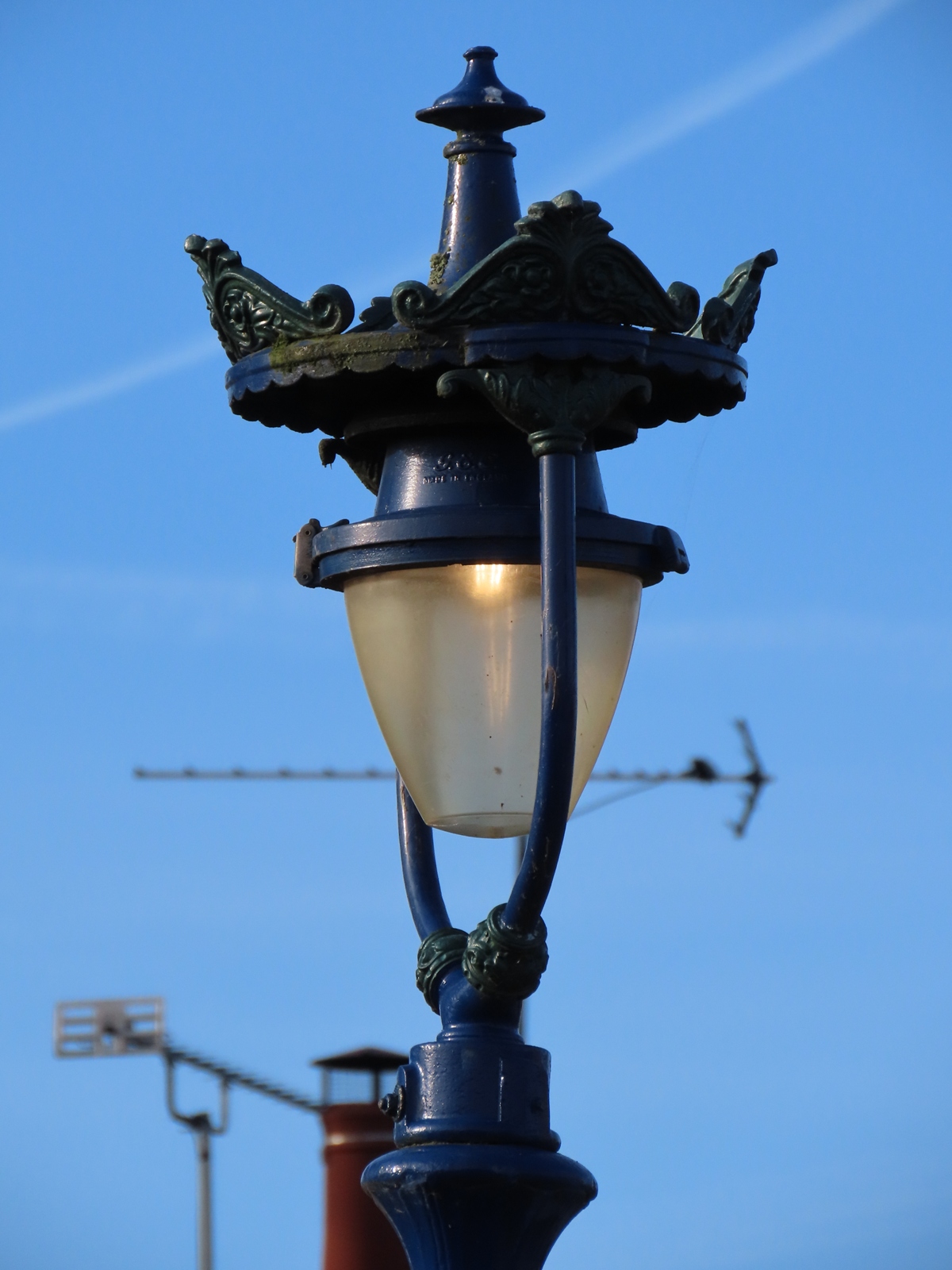 A later polycarbonate 'Wembley' bowl, as used with the Z5590, is employed.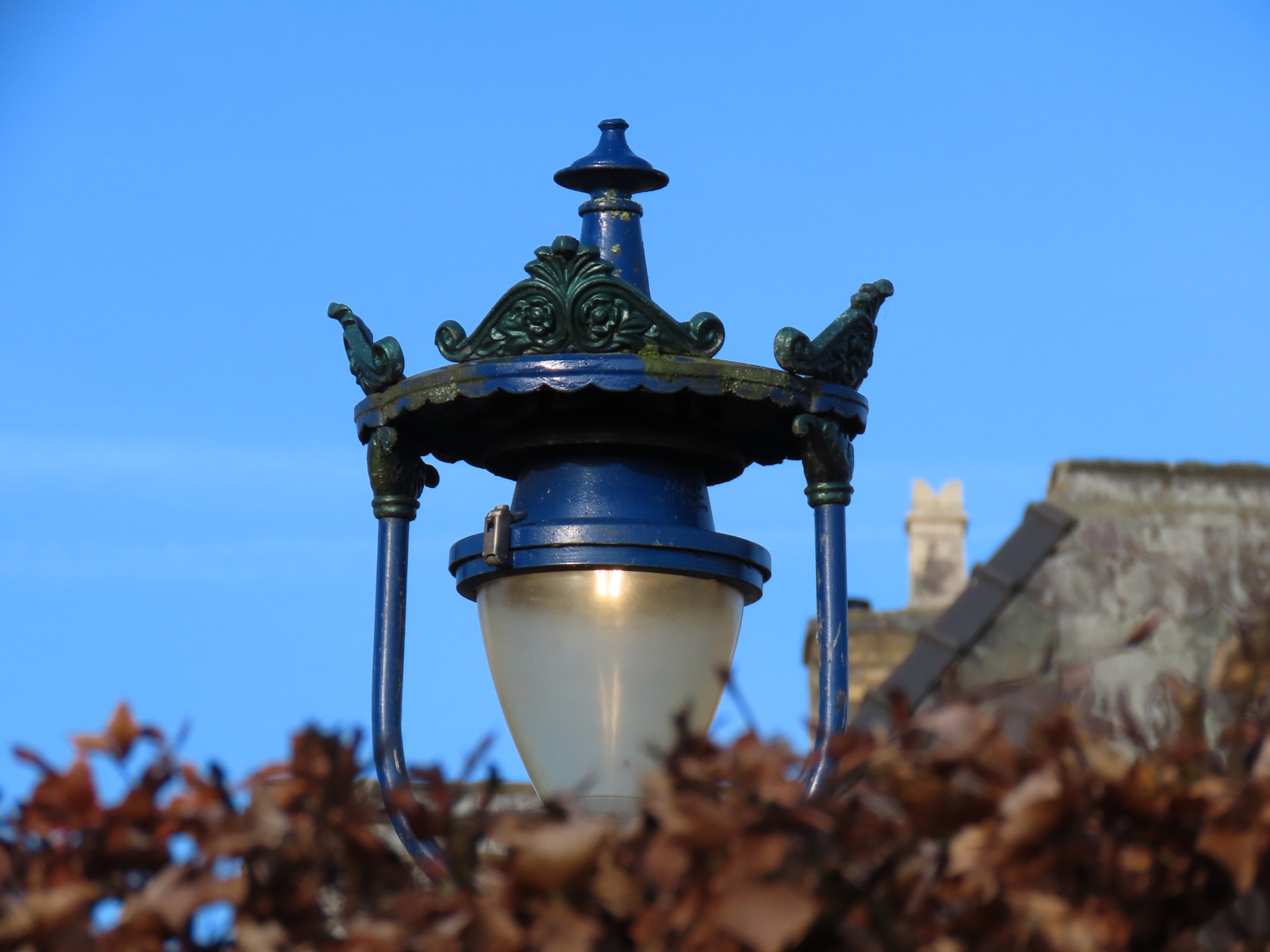 ---
CLICK HERE TO MAKE A MONETARY DONATION
© 2002 - English Street Lights Online