Megaman
4 W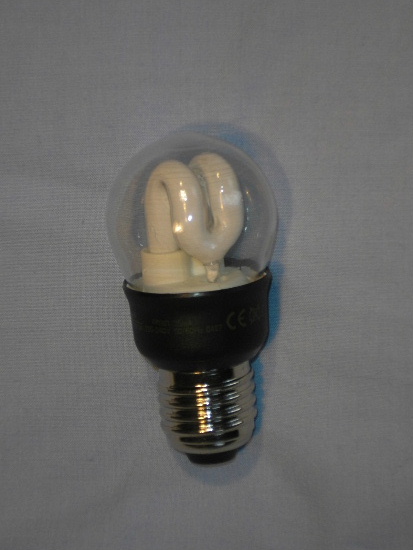 This lamp originally may have had an orange outer bulb when new.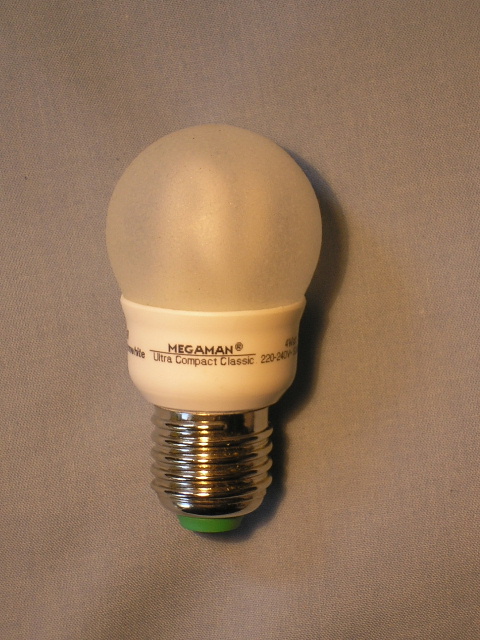 Newer version with protective silicone-covered bulb.
7 W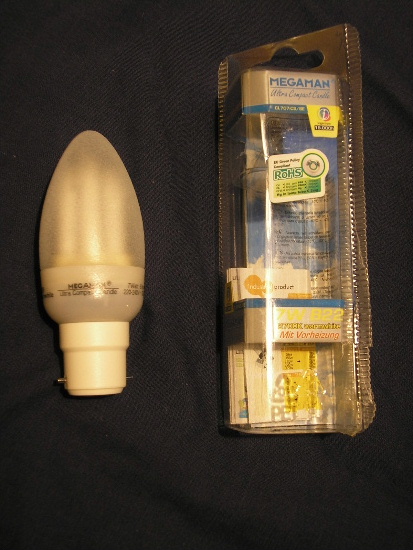 Domestic 'Ultra Compact Candle'.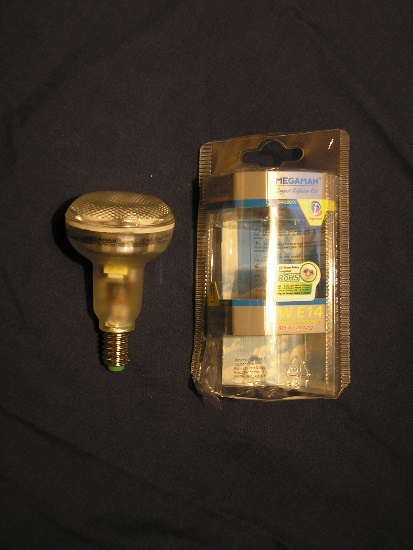 Domestic 'Compact Reflector R50'.
11 W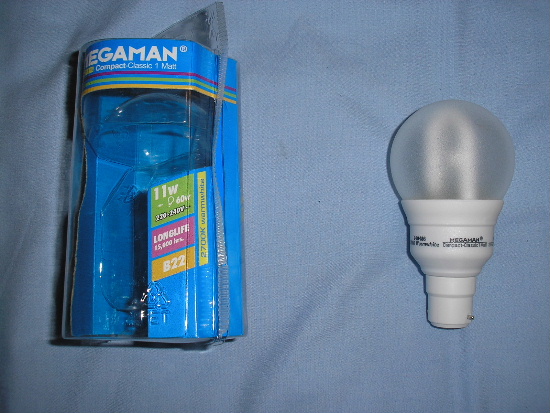 Domestic 'Compact Classic'.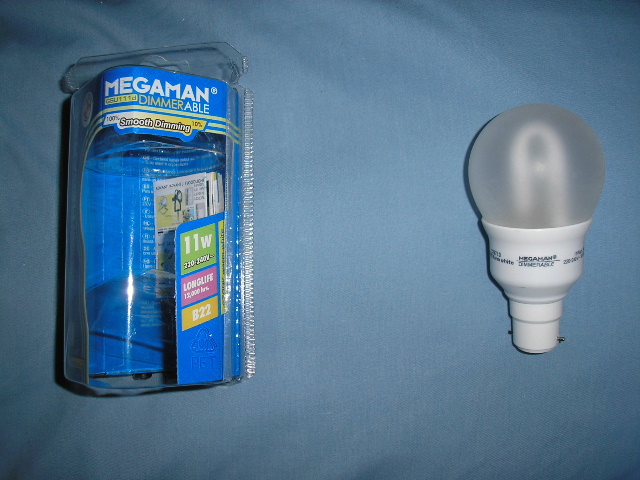 'Dimmerable' ('dimmable') lamp. The pictures below show the lamp at full power (left) and at maximum dim (right). I have found that leaving the lamp dimmed for prolonged periods has caused the electrodes to blacken at a much faster rate than they would ordinarily do so. Since the pictures were taken, the lamp also struggles to remain lit in full dimmed mode.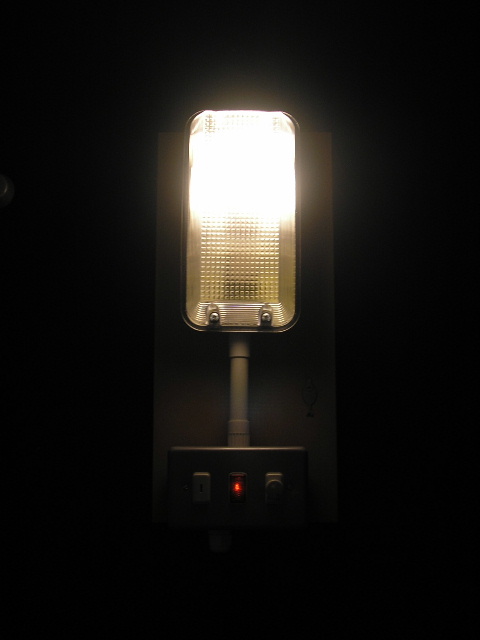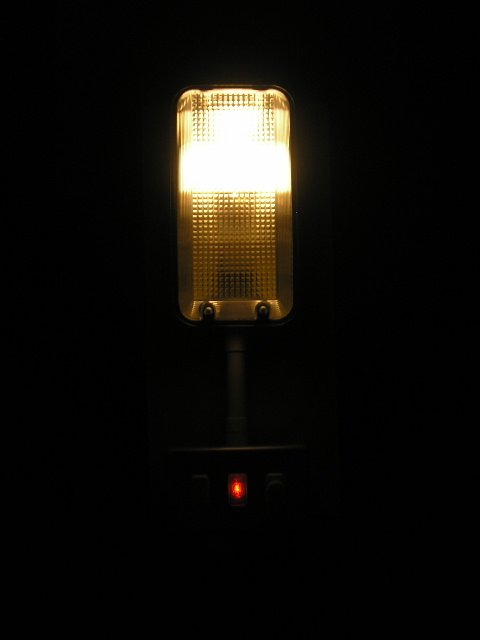 ---
BACK TO COMPACT FLUORESCENT LAMPS PAGE
CLICK HERE TO MAKE A MONETARY DONATION
© 2002 - English Street Lights Online