Philips
25 Watt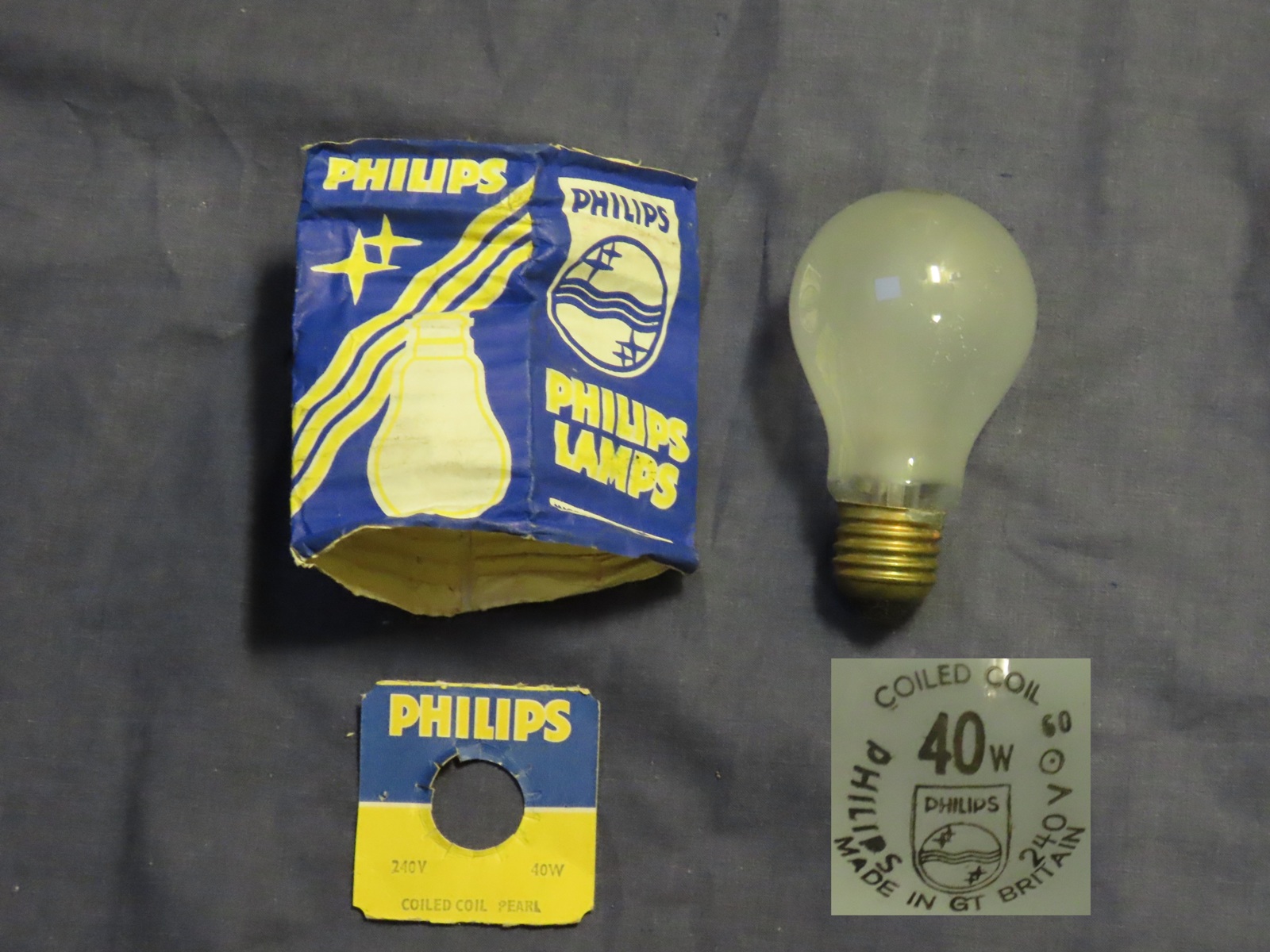 Date code '60' - December 1954 (or 1962).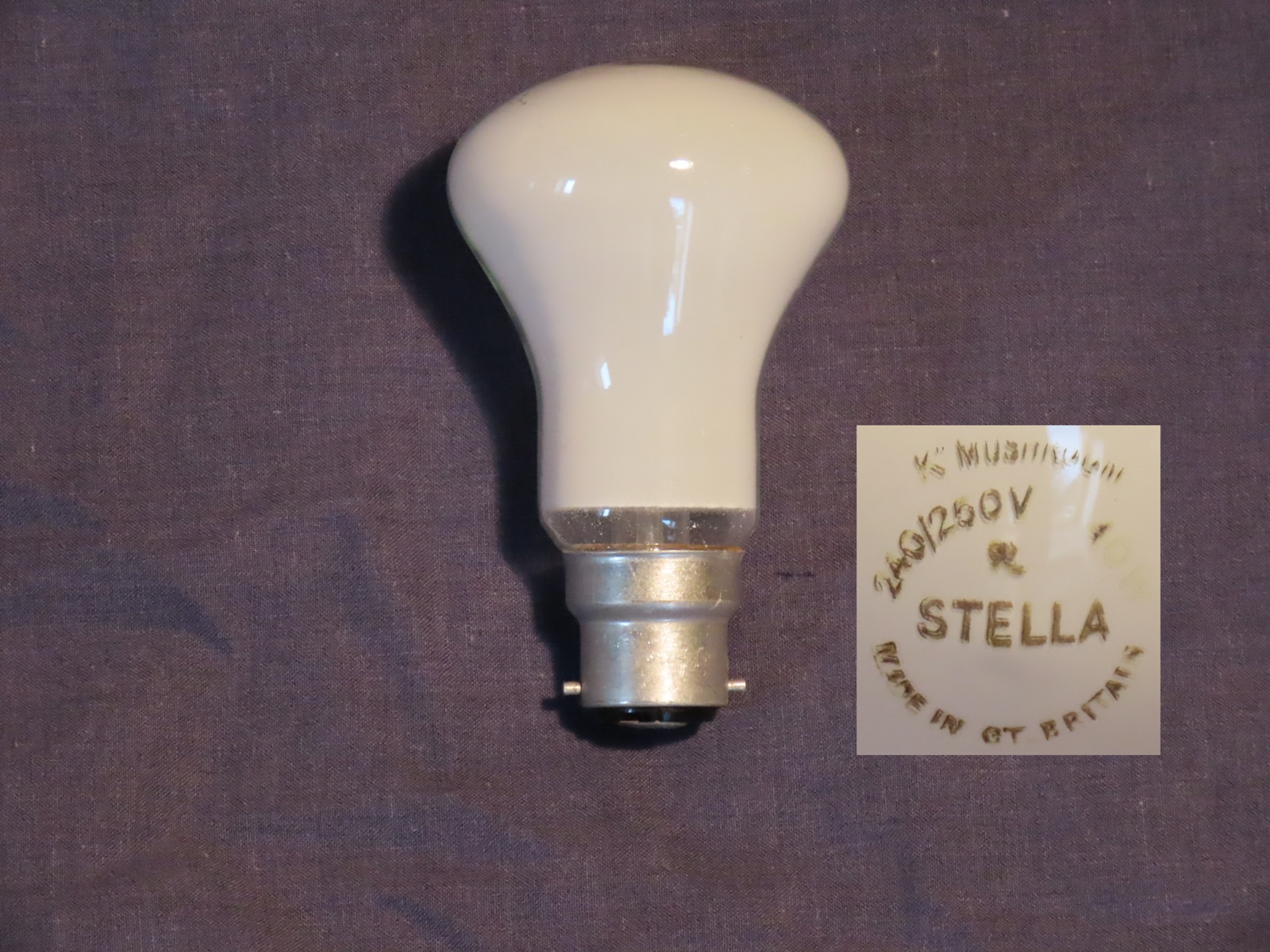 Stella-branded mushroom-shaped lamp; date code (difficult to discern, owing to the frank being blurred) '9L' = November 1979 (Hamilton, Scotland)
60 Watt
Candle lamp; date code 7D = April 1977 (Hamilton, Scotland)
Scotland-made Philips lamp - it was fitted in an outdoor light fitting, which was never connected up!
Rough Service lamp; date code K9 = October 1989 (Hamilton, Scotland)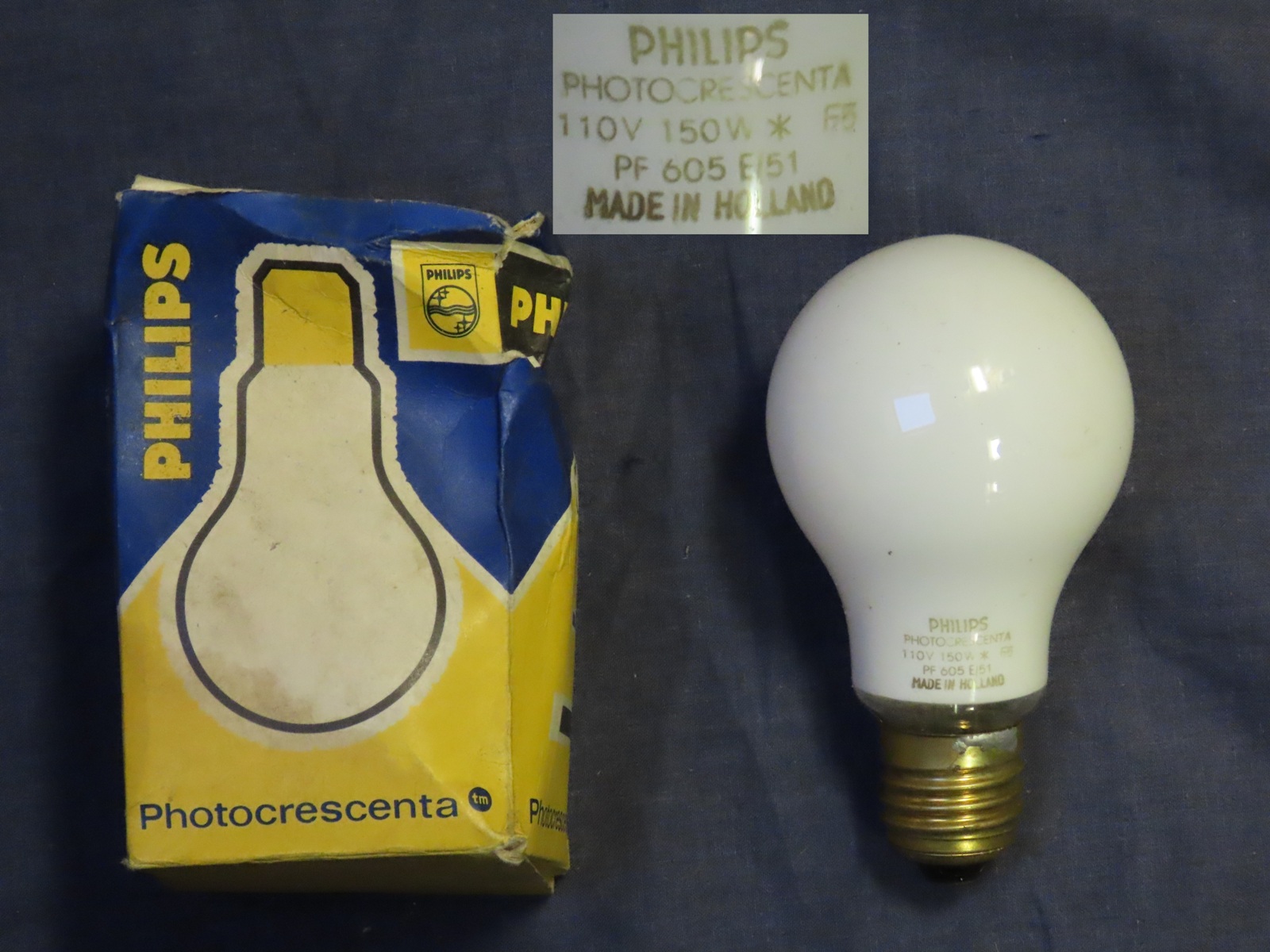 'Photocrescenta' 110 Volt lamp, used for photographic enlargement as part of the film developing process. Date code 'F5' = June 1985 (Weert, The Netherlands).
---
CLICK HERE TO MAKE A MONETARY DONATION
© 2002 - English Street Lights Online