OSRAM
(SuperSOX - Early versions)
18 W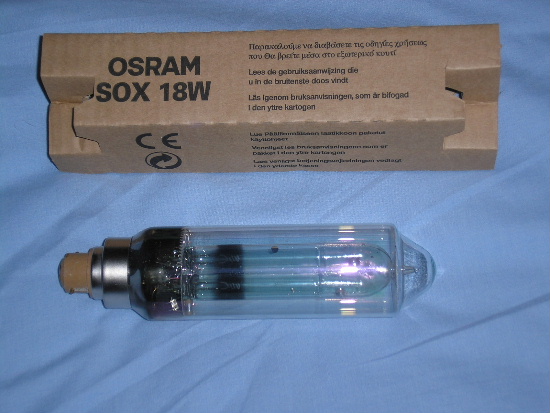 Date code 'N038' = March 2000 (Hamilton, Scotland)
35 W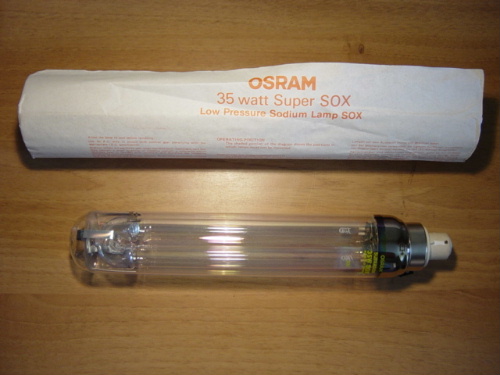 Variant 1 (Shaw, Oldham; England)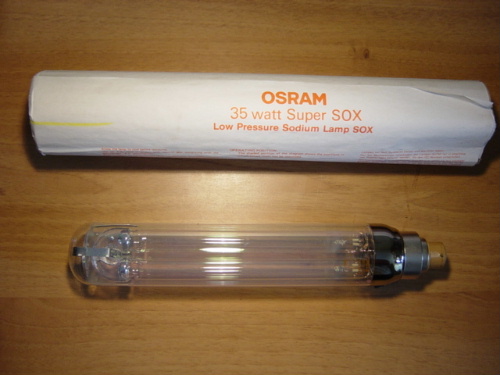 Variant 2 (Shaw, Oldham; England)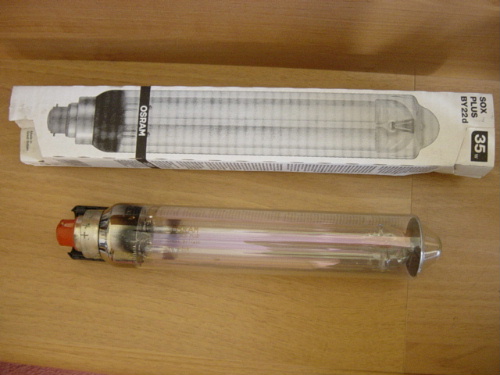 Modern version (Hamilton, Scotland)
55 W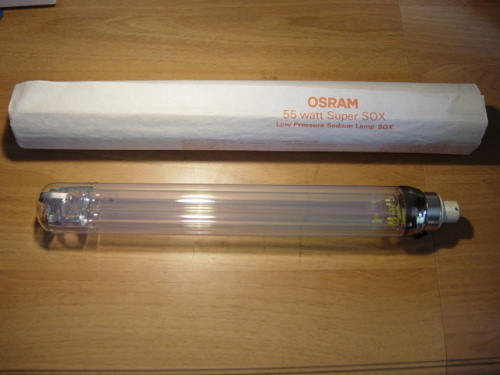 (Shaw, Oldham; England)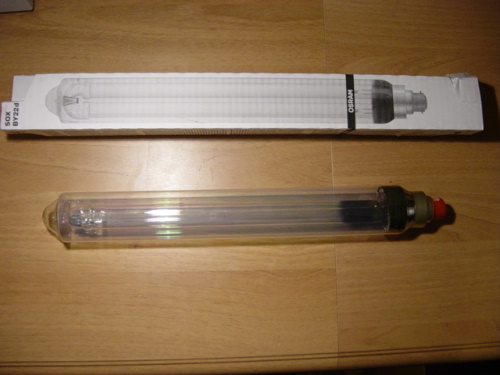 Modern version (Hamilton, Scotland)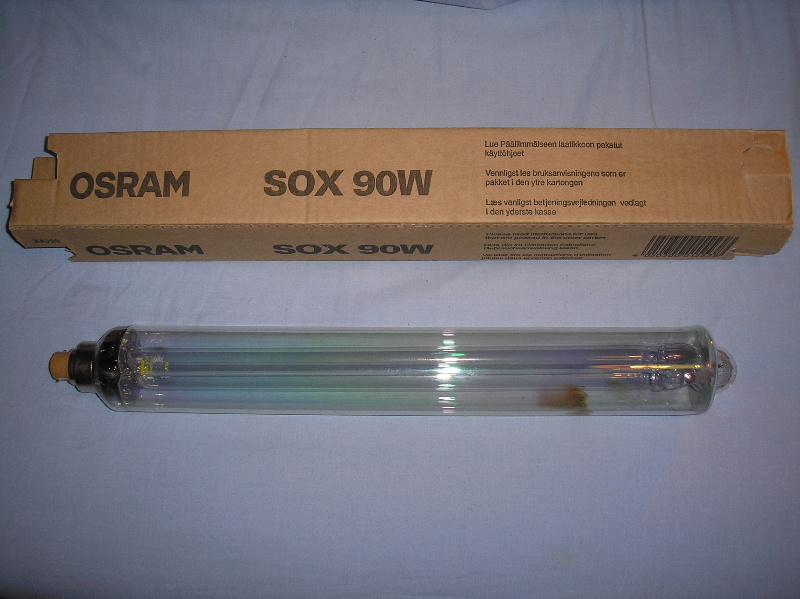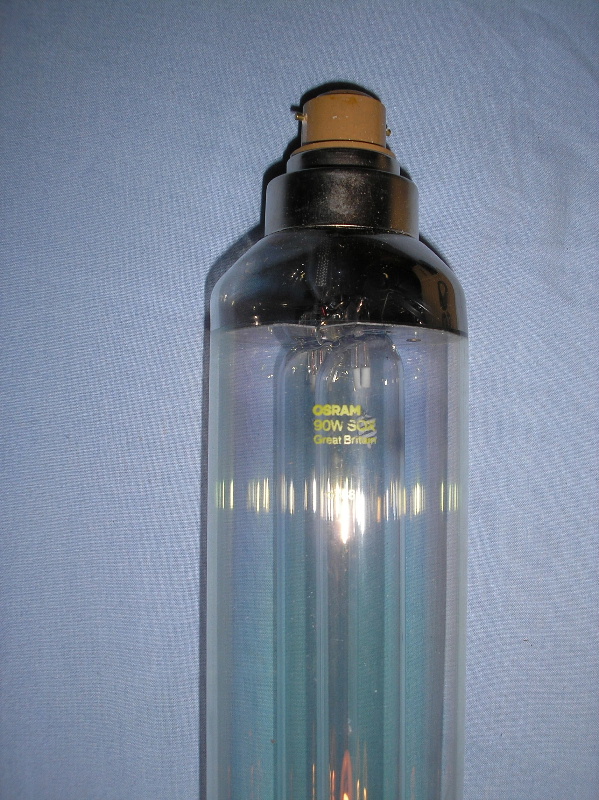 Date code 'o788' = August 1997 (Shaw, Oldham; England)
Sadly, some lamps will never have a chance of being powered up; the lamp below (from the same batch as that pictured above) is one such casualty...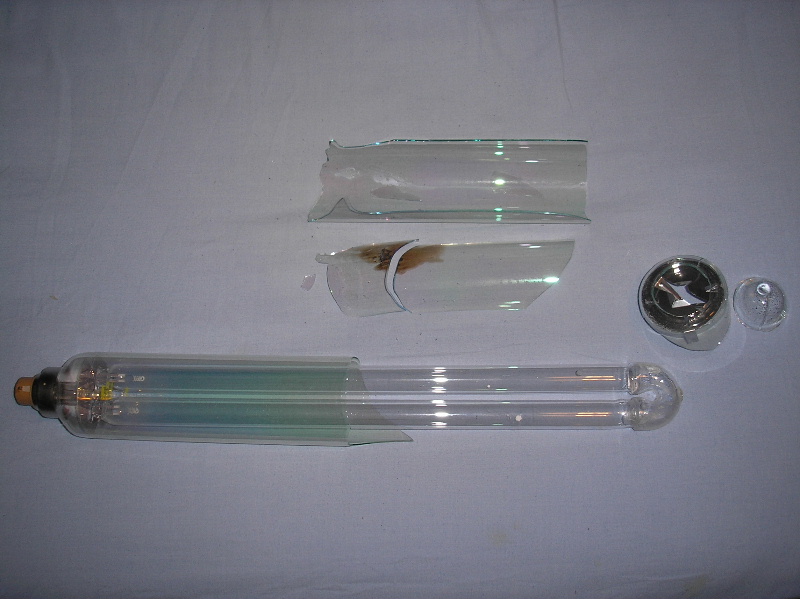 The arc tube has miraculously almost survived completely intact, despite the damage to the outer bulb.
The pointed tip of the lamp's arc tube is missing, with the result that the sodium has oxidised. Had this not been broken, the lamp may still have worked, although it probably would not have been able to warm up to full brilliance due to heat losses.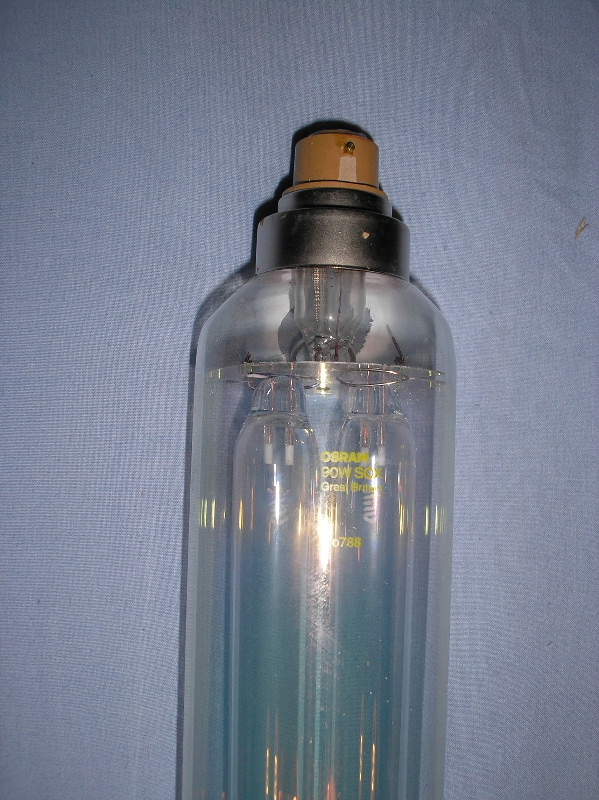 With the vacuum in the outer bulb destroyed, the barium getter has also oxidised; hence it appearing as a powdery white.
The attempted operation of another of the lamps - this one having an intact outer bulb but also a broken tip - can be seen in a video available here.
91 W (SOX-E)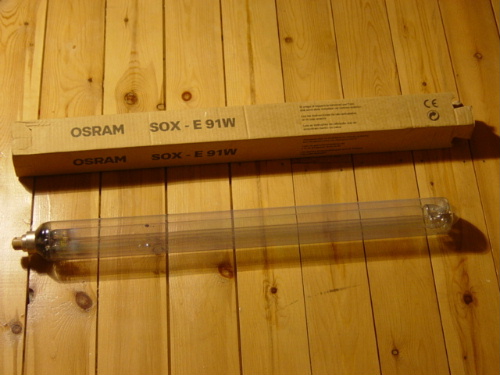 135 W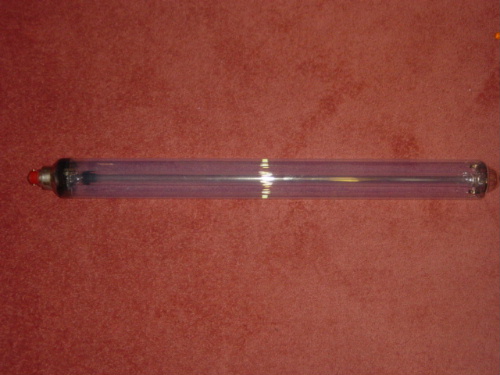 (Hamilton, Scotland)
180 W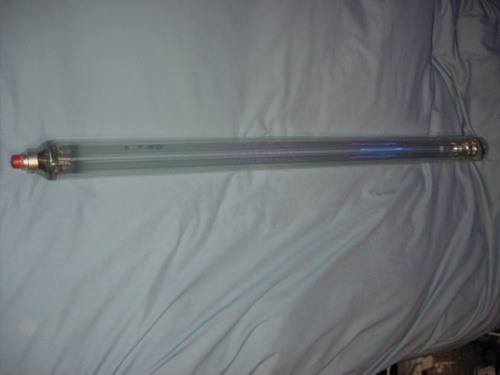 (Hamilton, Scotland)
---
CLICK HERE TO MAKE A MONETARY DONATION
© 2002 - English Street Lights Online