12. Possibly two Phosco P178s
Spotted on Sunday, 6th March 2005 on the derelict 'Sturgess School' footpath. Click here for more information.
What I think happened: The lanterns have been vandalised as the site of the school is now wasteland and is off the beaten track. They have clearly been like this for many years as the gear trays/reflectors are heavily rusted, and the remains of the lamp cap in one of the fittings is also badly corroded. A quick look in the bases of both columns revealed that the only things in them are isolator switches, as the lanterns are gear-in-head.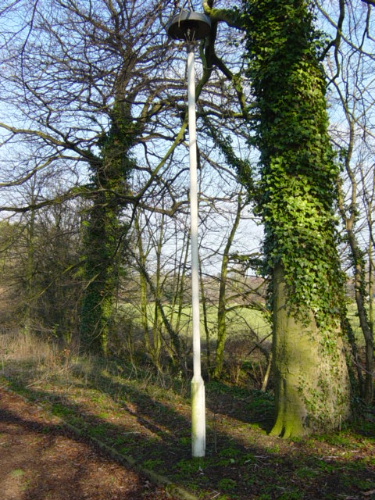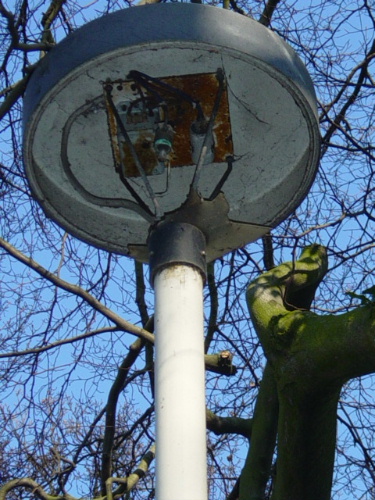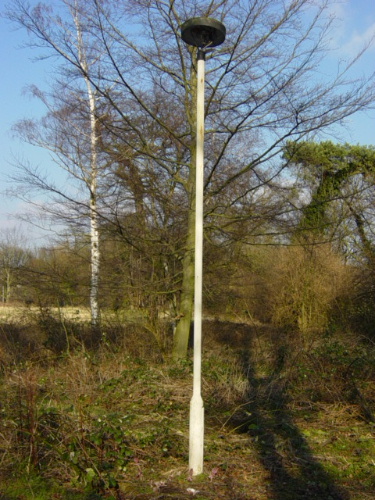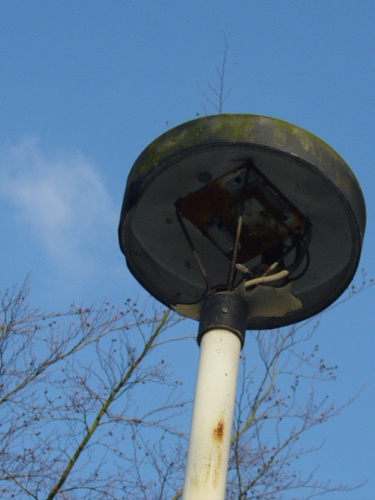 ---
BACK TO DAMAGED/VANDALISED LANTERNS PAGE
CLICK HERE TO MAKE A MONETARY DONATION
© 2002 - English Street Lights Online