Derby's Street Lighting PFI Contract
Brackensdale Avenue / Lyttelton Street, Mackworth Estate
Prior to the commencement of this particular relighting scheme, the carriageway beneath the two bridges supporting the north and southbound carriageways of the A38 was lit with two Thorn Alpha 4 90 Watt SOX lanterns - one for each bridge. The Alpha 4s were attached to wall brackets that were in turn fastened to the structure of the bridge. The Alpha 4s were removed when the road was relit, and new 5 m mid-hinged columns were installed instead. The bracket outreaches were cut, leaving just the support plates attached to the wall.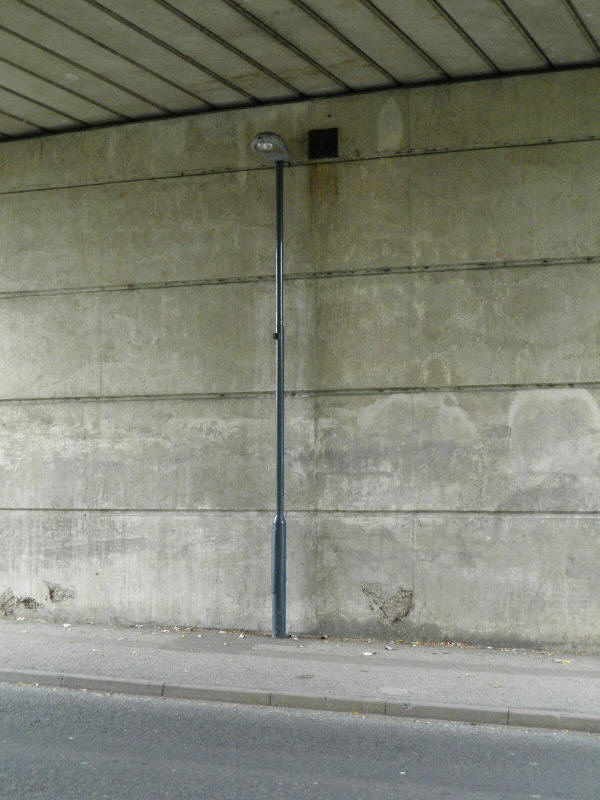 New lantern, and old bracket remnants...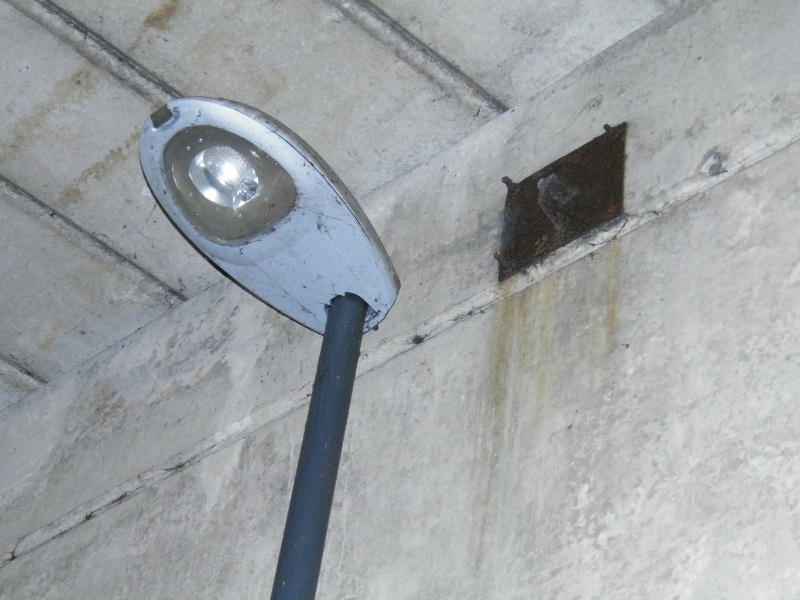 Owing to the reduced natural light beneath the bridge, the other Iridium was operating when these pictures were taken (Sunday, 26th September 2010). Even in the days of the Alpha 4s, at least one of the lanterns would often be seen dayburning, even on reasonably sunny days. I am surprised that standard 'celled' lanterns were specified for the under-bridge lights; in many cases where such lighting exists, a photocell is fitted remotely (see here for an example), in a location where the lantern will only operate during the hours of darkness.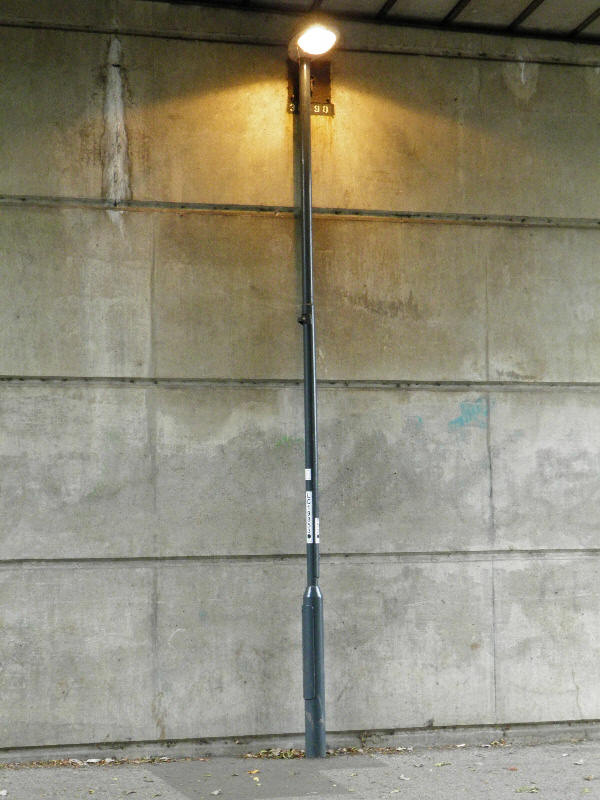 The old Derby City Council maintenance number for the Alpha 4 still remained painted on the wall, below the bracket support plate.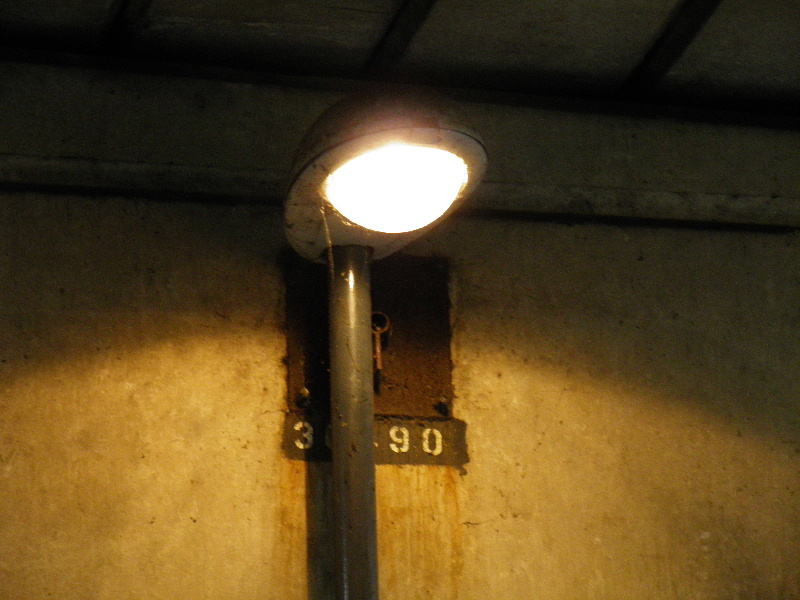 Videos
Travelling along Lyttelton Street from Greenwich Drive South to Raleigh Street
---
BACK TO NEW INSTALLATIONS IN THE MACKWORTH ESTATE PAGE
CLICK HERE TO MAKE A MONETARY DONATION
© 2002 - English Street Lights Online