Derby's Street Lighting PFI Contract
Prince Charles Avenue, Mackworth Estate
Replacement work commenced on this road in late February 2008. Most, if not all of the new equipment had been installed by April, however most of the old equipment still remained, either awaiting service transfer or removal.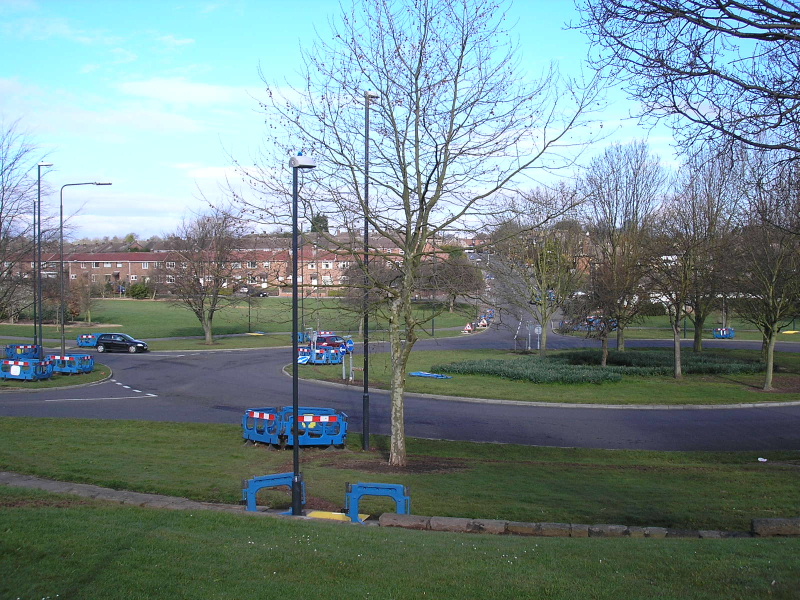 This road was lit with GEC 'Clearmain' Z8128s fitted to the Corporation trolleybus poles when the estate was new. These were then replaced with 30-35 ft tubular steel columns (presumably around 1967, when the trolleybus system closed) possibly supporting twin-lamp Atlas Alpha 8s.* The last lanterns to be fitted to these columns consisted of various 135 Watt SOX lanterns, including gear-in-base Thorn Alpha 4s, GEC Z9554Ms and Philips MA 50s. Spot replacements in the year or so prior to the PFI commencing consisted of 150 Watt SON-T Holophane Syracuse Medium (QSM) lanterns being mounted post-top to new 10 m columns. These were also removed as part of the relighting scheme.
*For the moment, I do not know when the Alpha 8s were removed, nor the type of lantern which replaced them.
A few weeks later, and this is how things looked at night - notice that the remaining old equipment had been removed by then: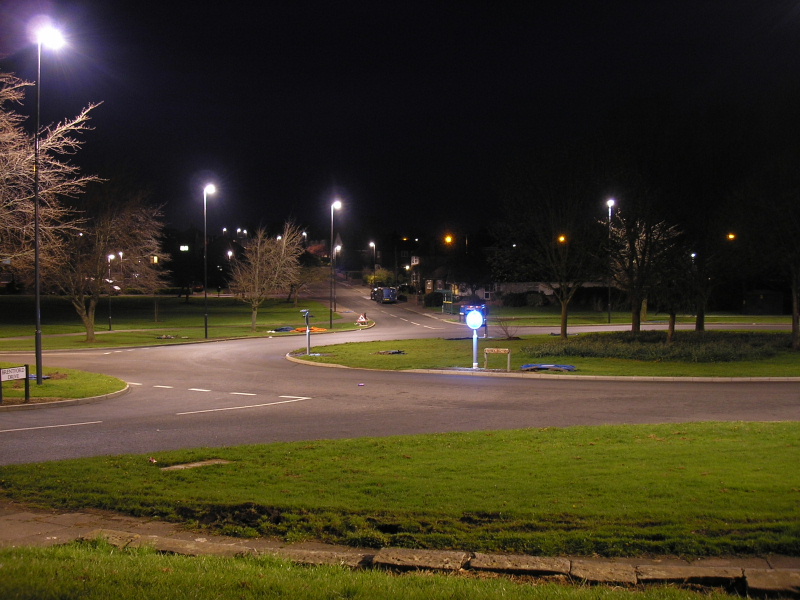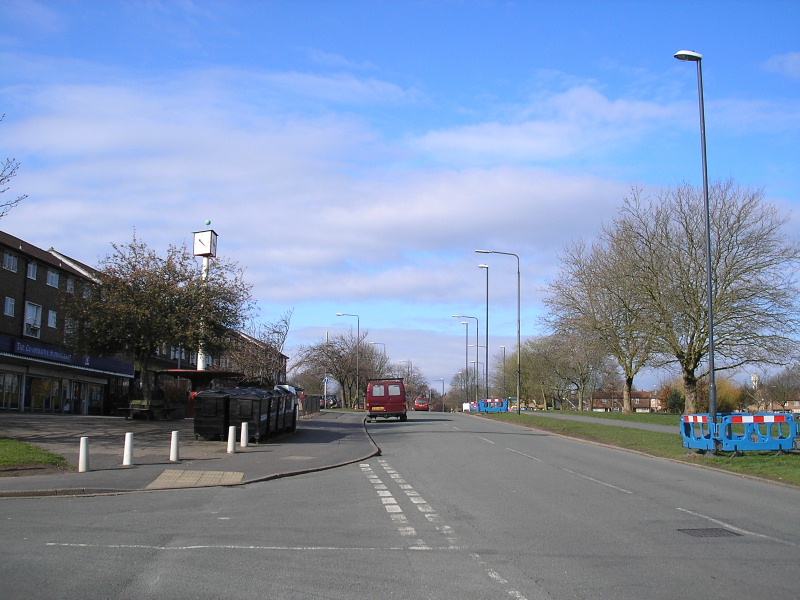 This view is taken at the junction of Mornington Crescent, near the shops and iconic 1950s' clock.
---
BACK TO NEW INSTALLATIONS IN THE MACKWORTH ESTATE PAGE
CLICK HERE TO MAKE A MONETARY DONATION
© 2002 - English Street Lights Online