The ESLA in Summer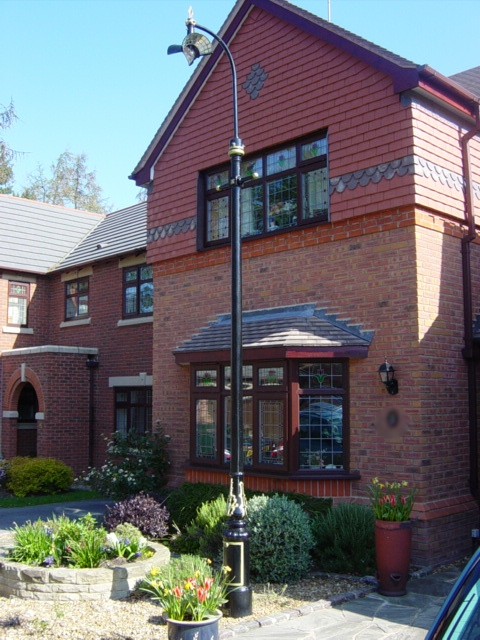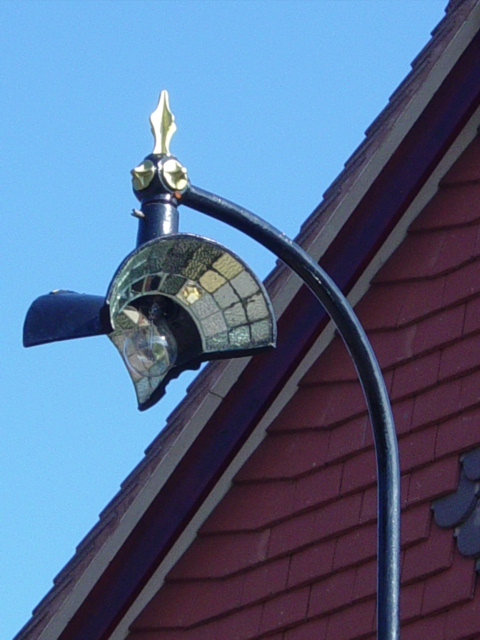 Taken on a cloudless day in 2004.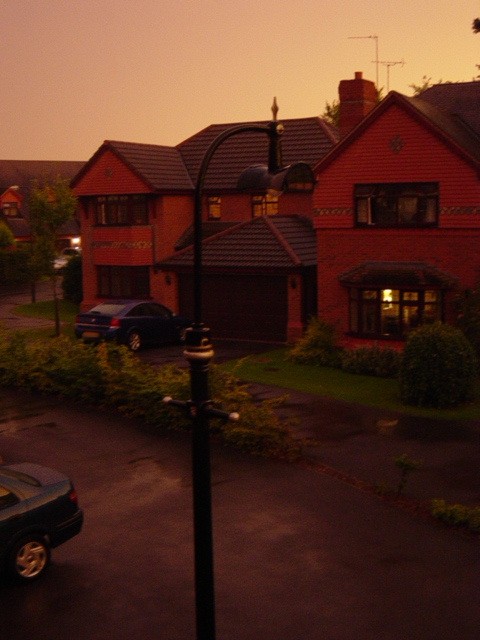 A very orange sunset occurred on 31st August 2005.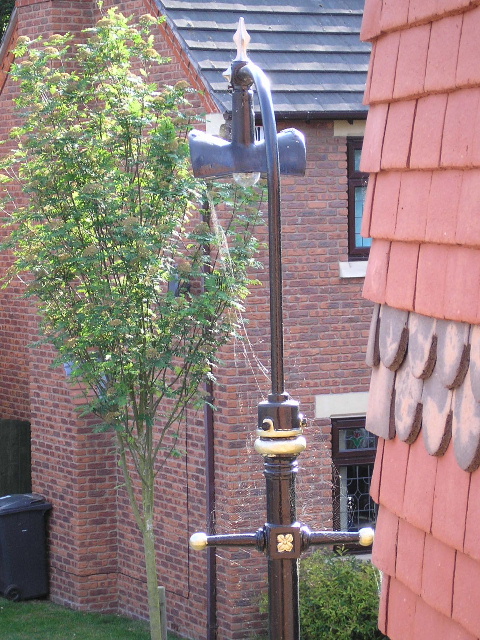 May 2007 and a large cobweb appeared between the lantern and the spigot.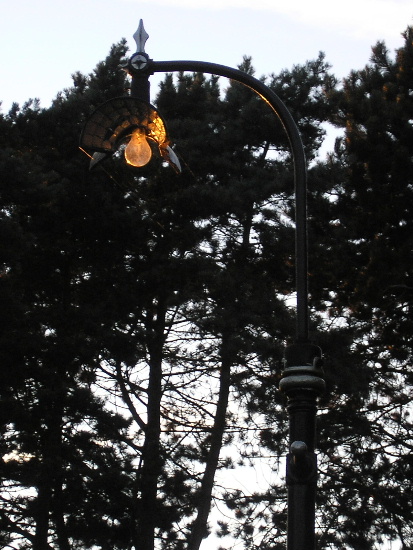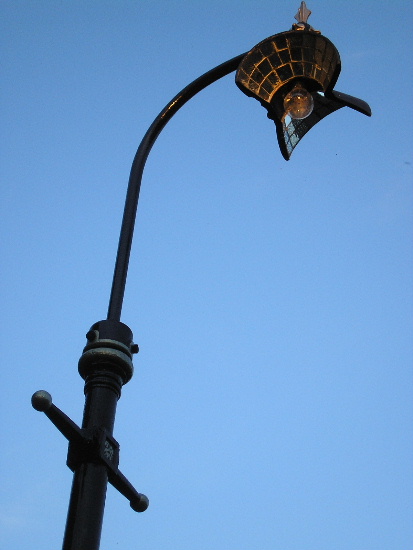 Sunset in early August.
In something of a repeat of a previous encounter from back in April 2011, I spotted a blackbird using the bracket as a makeshift perch on the 7th June 2015.
Just look this way...and...perfect! Thank you very much; you may be on your way now!
---
© 2002 - English Street Lights Online