Local Bergo 38SPs
The 38SP can be found lighting a passenger walkway through a railway bridge in Willington - I do not know of any other examples in the area.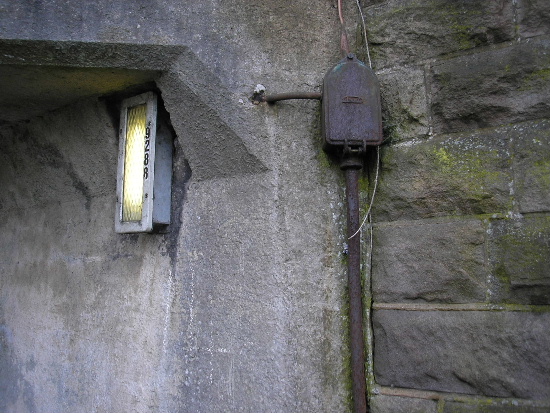 The units run continuously - presumably the isolation equipment is located in this old Wardle control box. A length of orange Mineral Insulated cable can just be seen emerging from the top of the box - this feeds a sign over the bridge.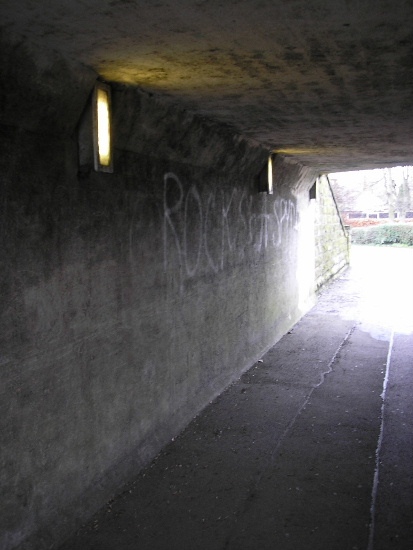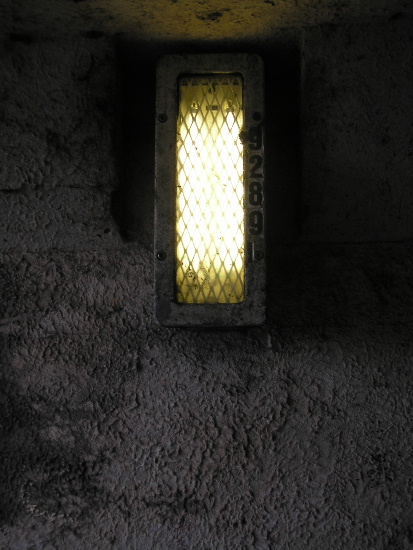 The fittings are surface-mounted to the wall. Oddly it appears that a tube has been removed from each fitting - my example features three whereas these all only have two.
---
BACK TO LOCAL DIRECT ATTACHMENT LANTERNS PAGE
CLICK HERE TO MAKE A MONETARY DONATION
© 2002 - English Street Lights Online