Local Holophane Wallpackette IIIs
The Wallpackette III is not a common fitting in Derbyshire, however some examples exist in areas where roads are too narrow for regular lighting columns to be positioned - or where adding columns would detract from the visual appearance of a street.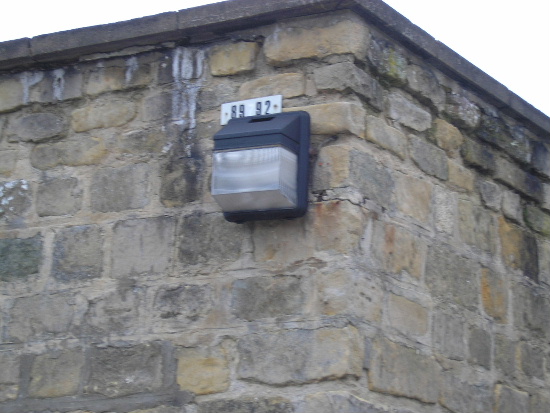 A slightly blurred photograph of a Wallpackette III in Bolsover. I bet the bulkhead was awkward to fit to that stone wall!
---
BACK TO LOCAL DIRECT ATTACHMENT LANTERNS PAGE
CLICK HERE TO MAKE A MONETARY DONATION
© 2002 - English Street Lights Online