Local Holophane Wallpackette IIs
The Wallpackette II is not a common bulkhead on Derbyshire's roads - it is usually seen lighting private car parks and walkways; however, a few examples exist, as this page proves.
This Wallpackette II in Bolsover runs a SON lamp. A wire guard is fitted due to the bulkhead's relatively low mounting height.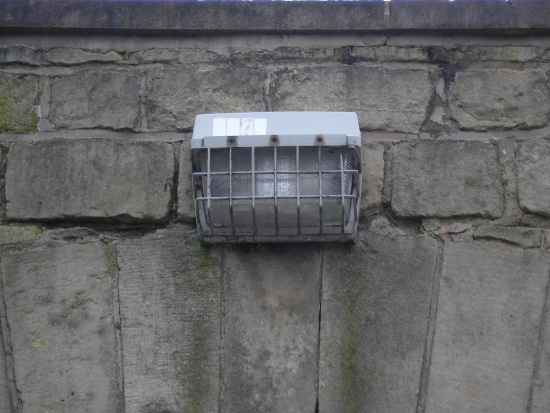 Two derelict Wallpackette IIs are installed on the side of the bridge that carries Raynesway in Derby City Centre - the intention was for them to light a flight of steps that forms a footpath between the East Service Road and the A6005 / A52 roundabout in Spondon.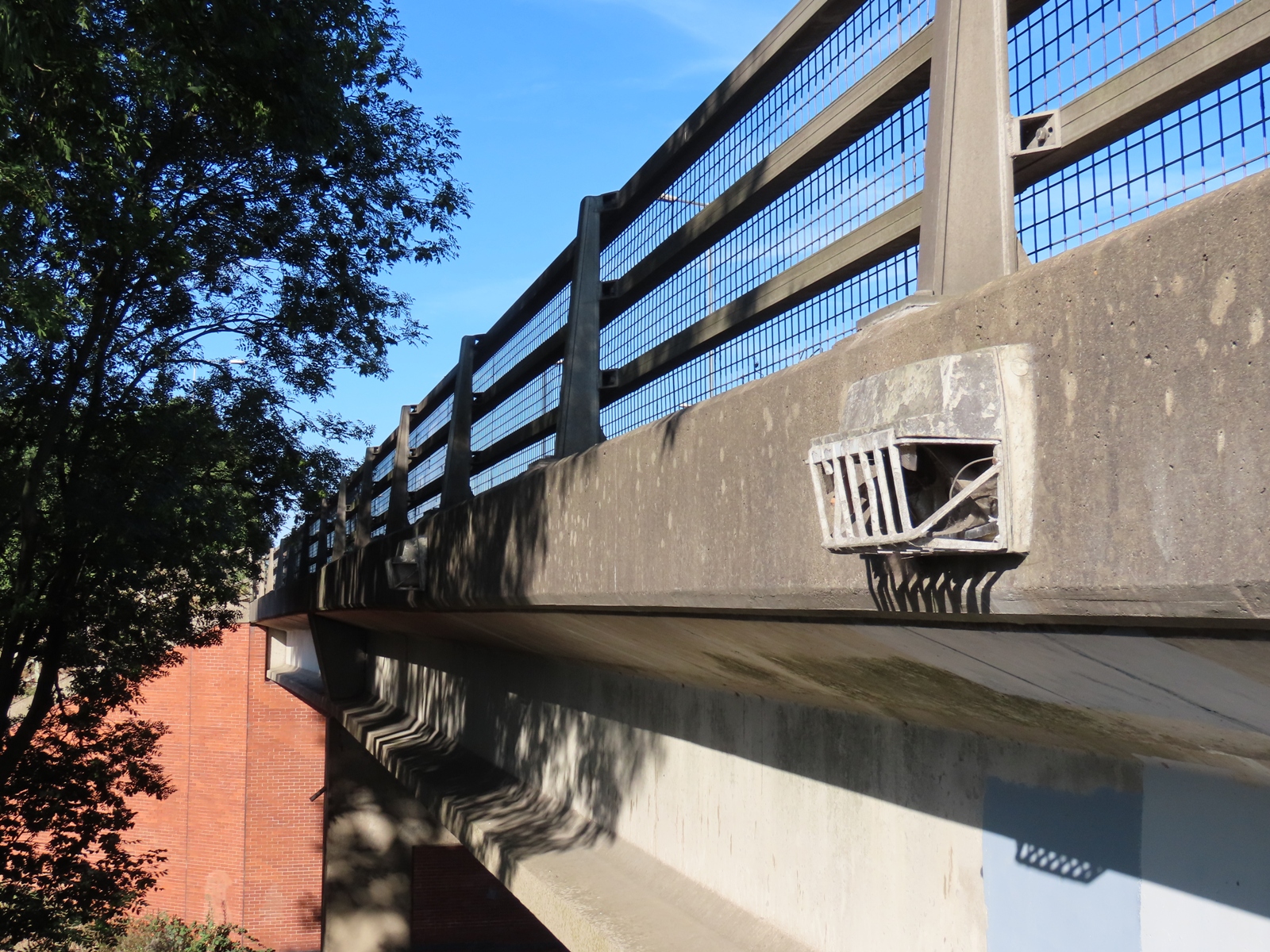 Despite being fitted with a protective guard, the more accessible of the two fittings is vandalised, with the glass cover, and the lamp, smashed.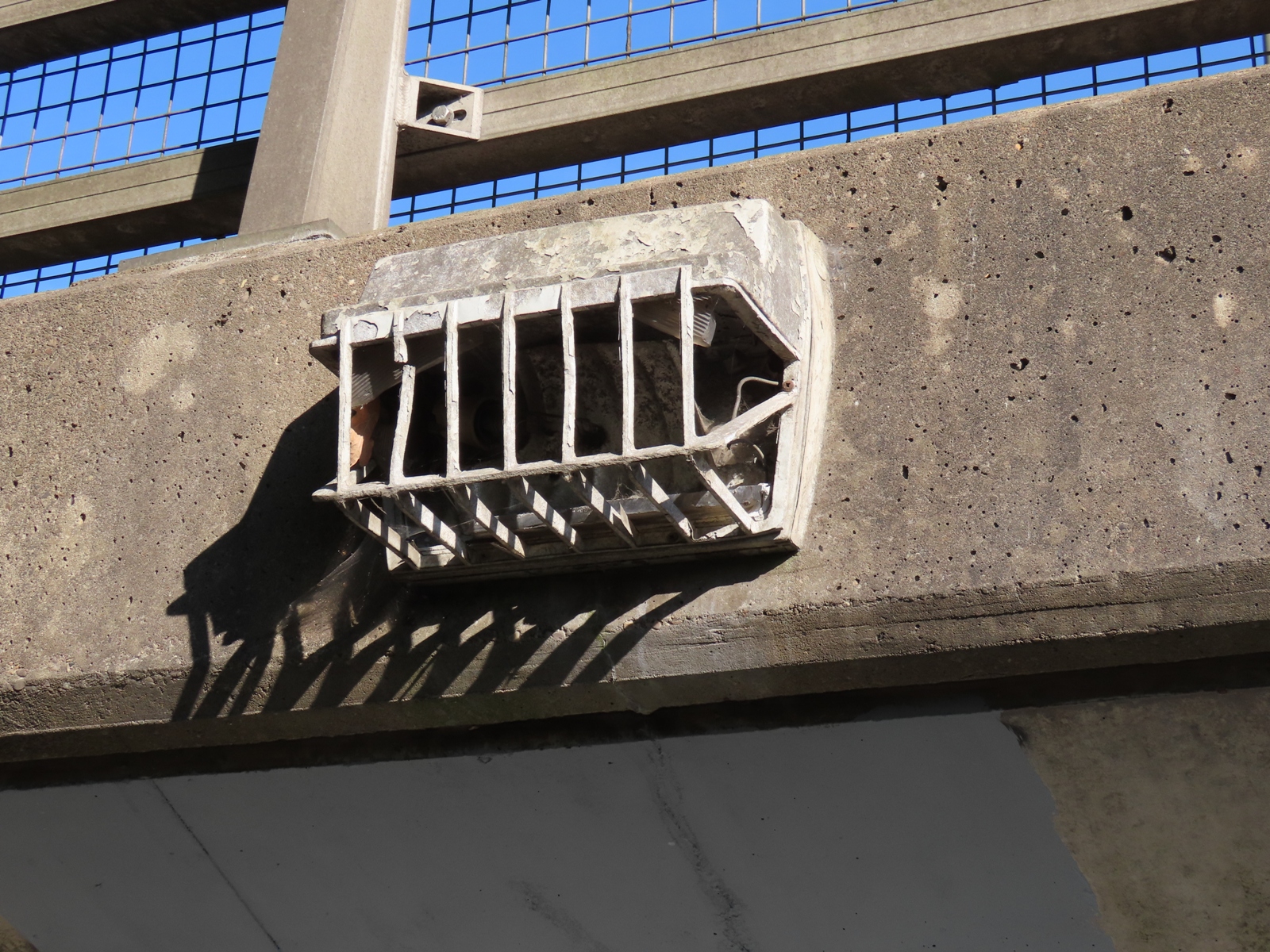 Part of the guard is, itself, damaged, although this may be through corrosion. The remains of a mercury vapour (MBF) lamp are visible within the cage.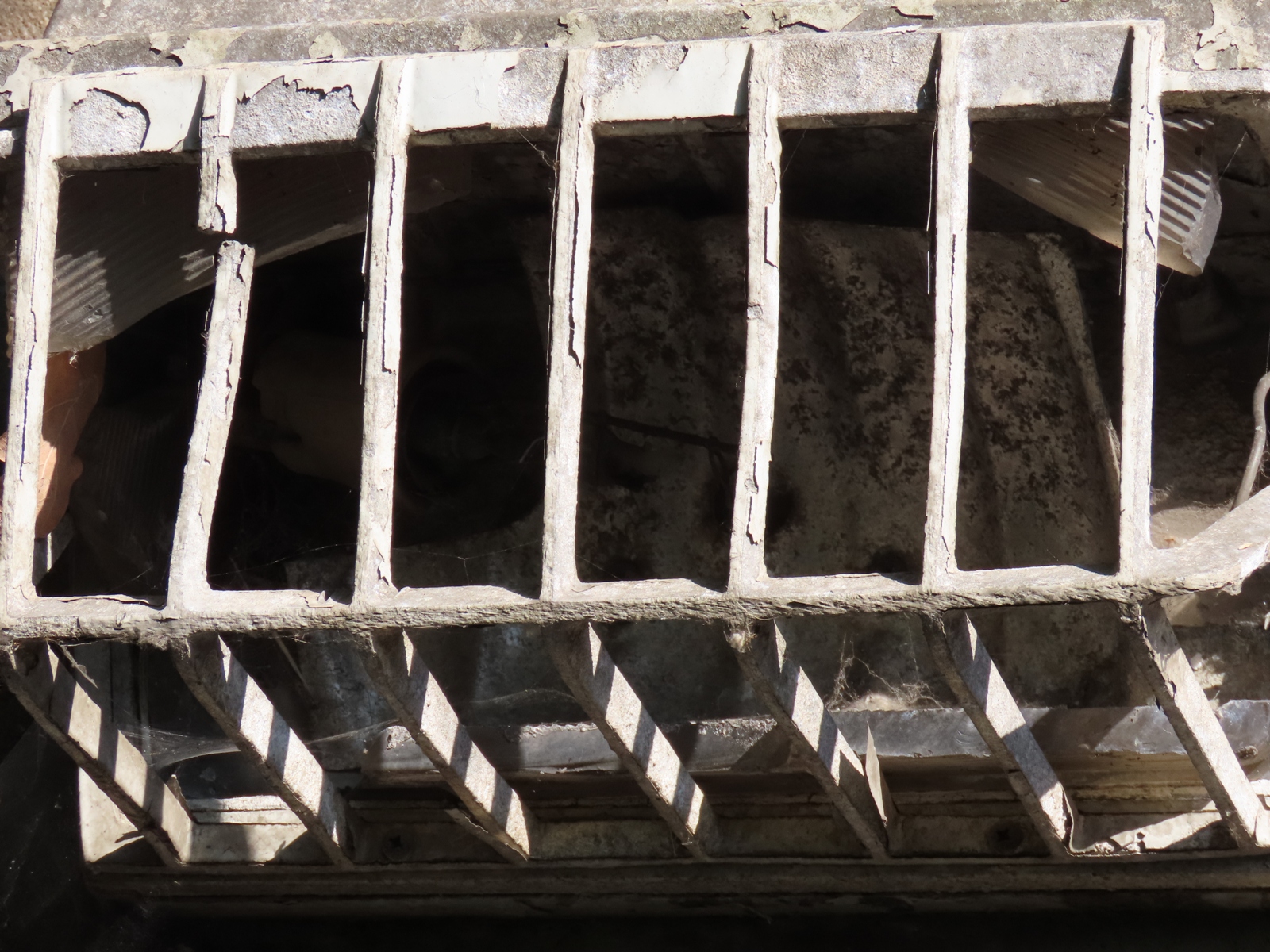 The other example is intact, but again, does not work - its position above the steps would make maintenance especially difficult.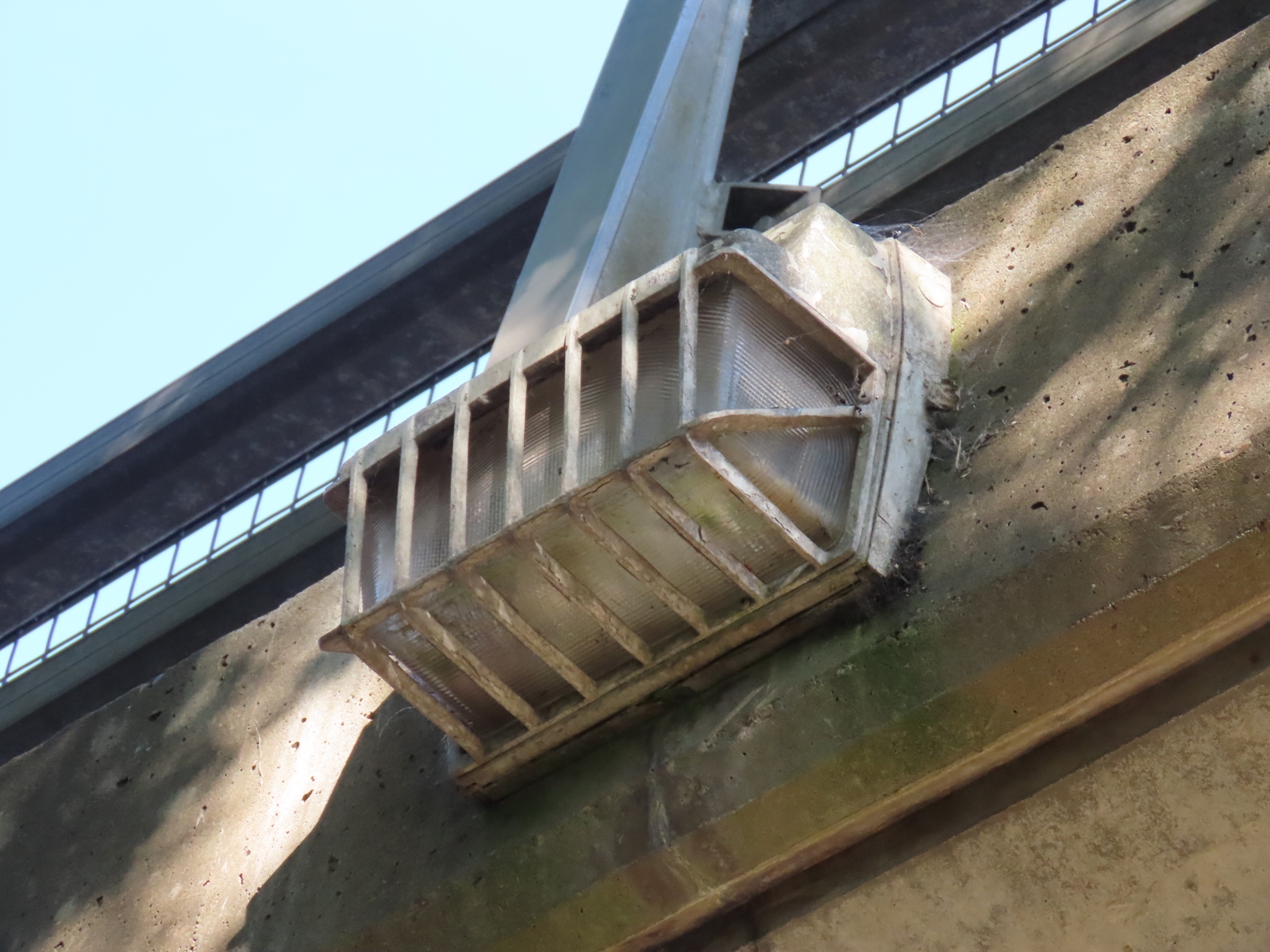 ---
BACK TO LOCAL DIRECT ATTACHMENT LANTERNS PAGE
CLICK HERE TO MAKE A MONETARY DONATION
© 2002 - English Street Lights Online