Local Philips 'Berlin' CDS 570s
A number of CDS 570s (part of Philips' "Metronomis" lantern range) were installed around the footpaths of the Model Village area of Creswell in the early 2000s; the only area in Derbyshire where these lanterns exist on publicly-accessible areas. The 'Berlin' name for this type of lantern is taken from the gas lanterns in the German capital, where many such installations existed at the time that the lantern was launched, and the design is intended to emulate this traditional appearance, whilst also being a contemporary interpretation.
Four CDS 570s are visible in this image, with the large grassed area in the centre of the Model Village serving as a community space.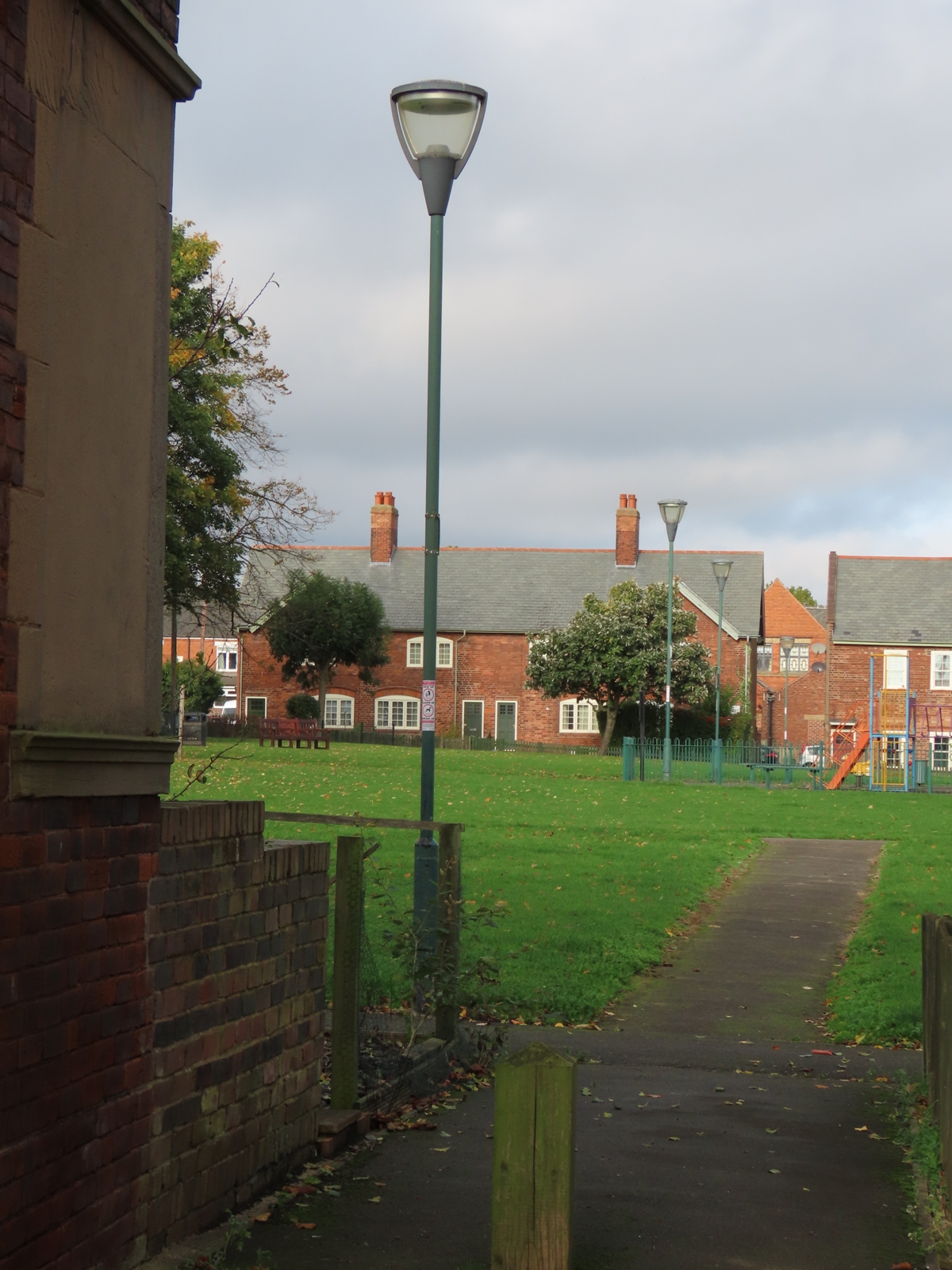 The lamp is housed in a reflector positioned within the top section of the lantern.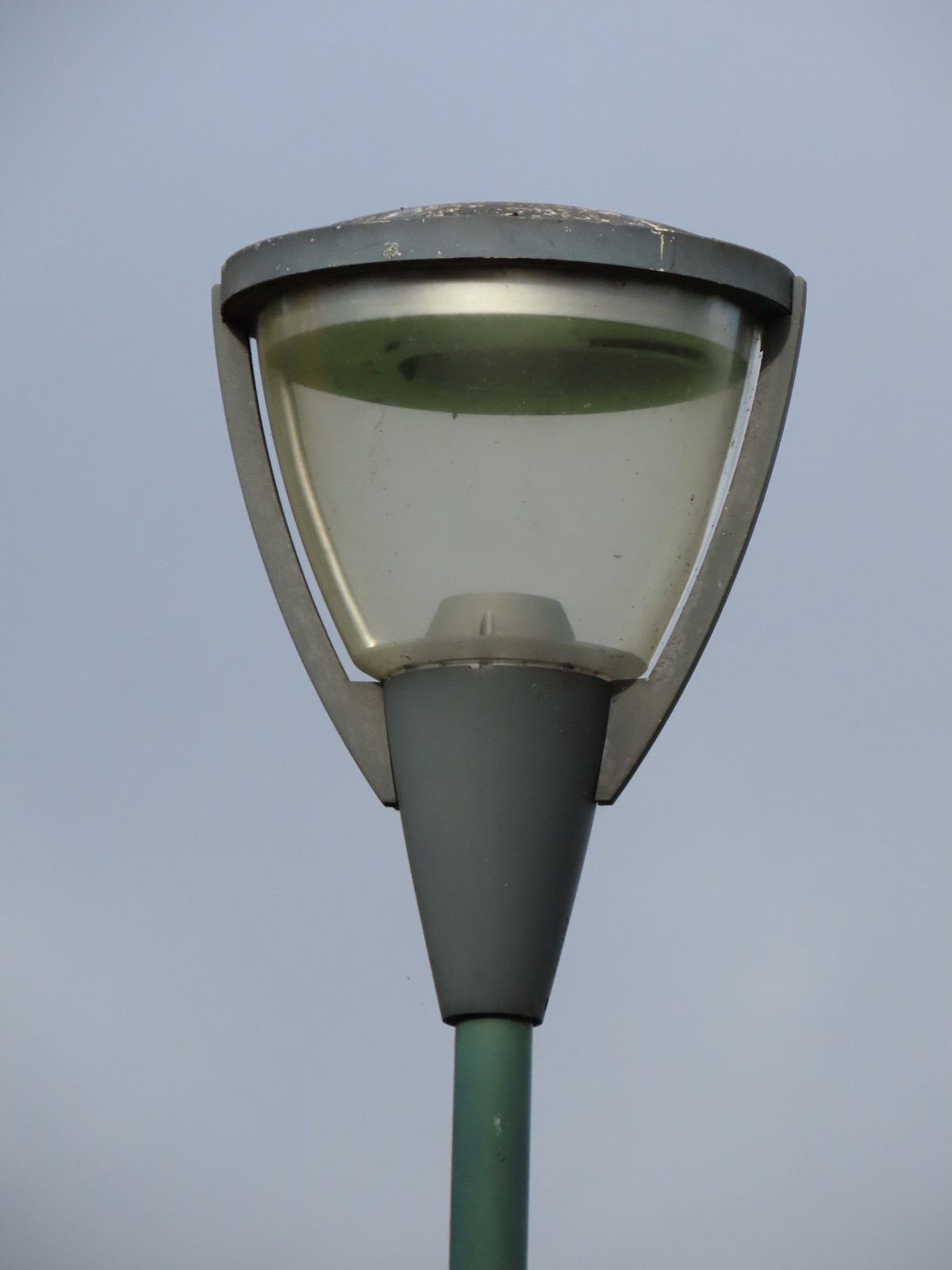 A close-up of the three background installations.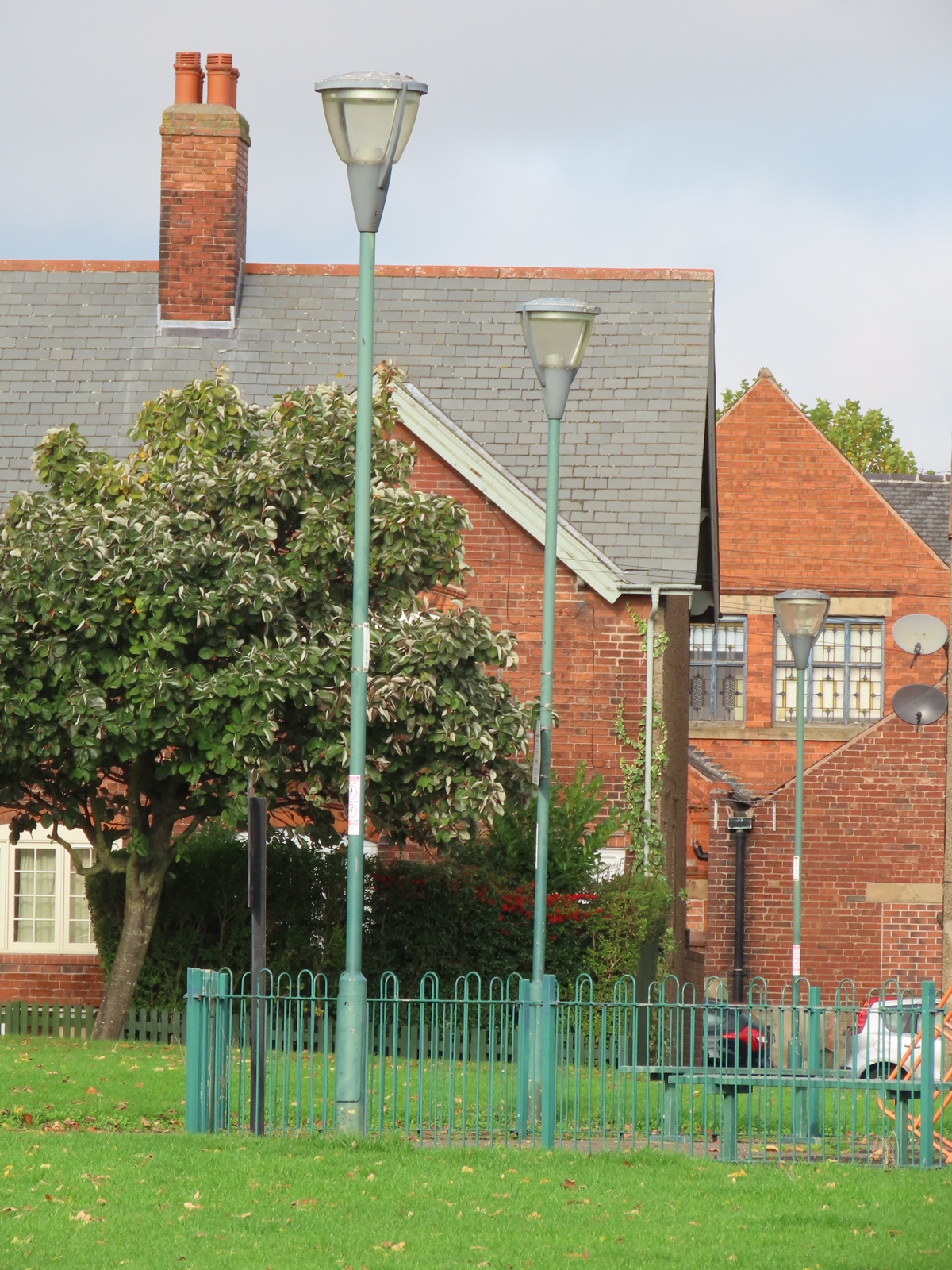 This example exists a little further along the footpath.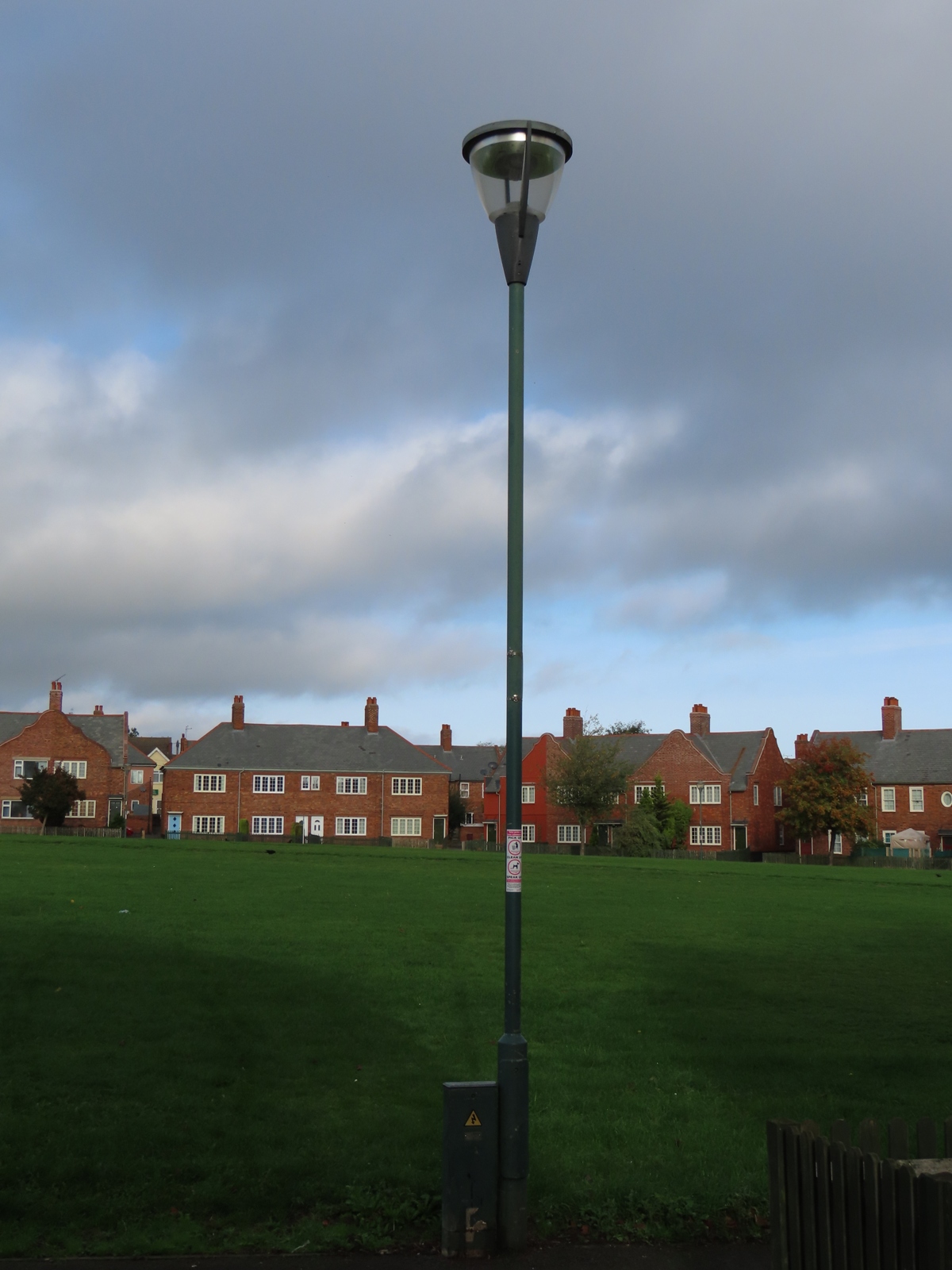 When new, the lanterns ran 70 Watt tubular high pressure sodium (SON-T) lamps, but some (this one included), are now fitted with LED 'corn' lamps instead.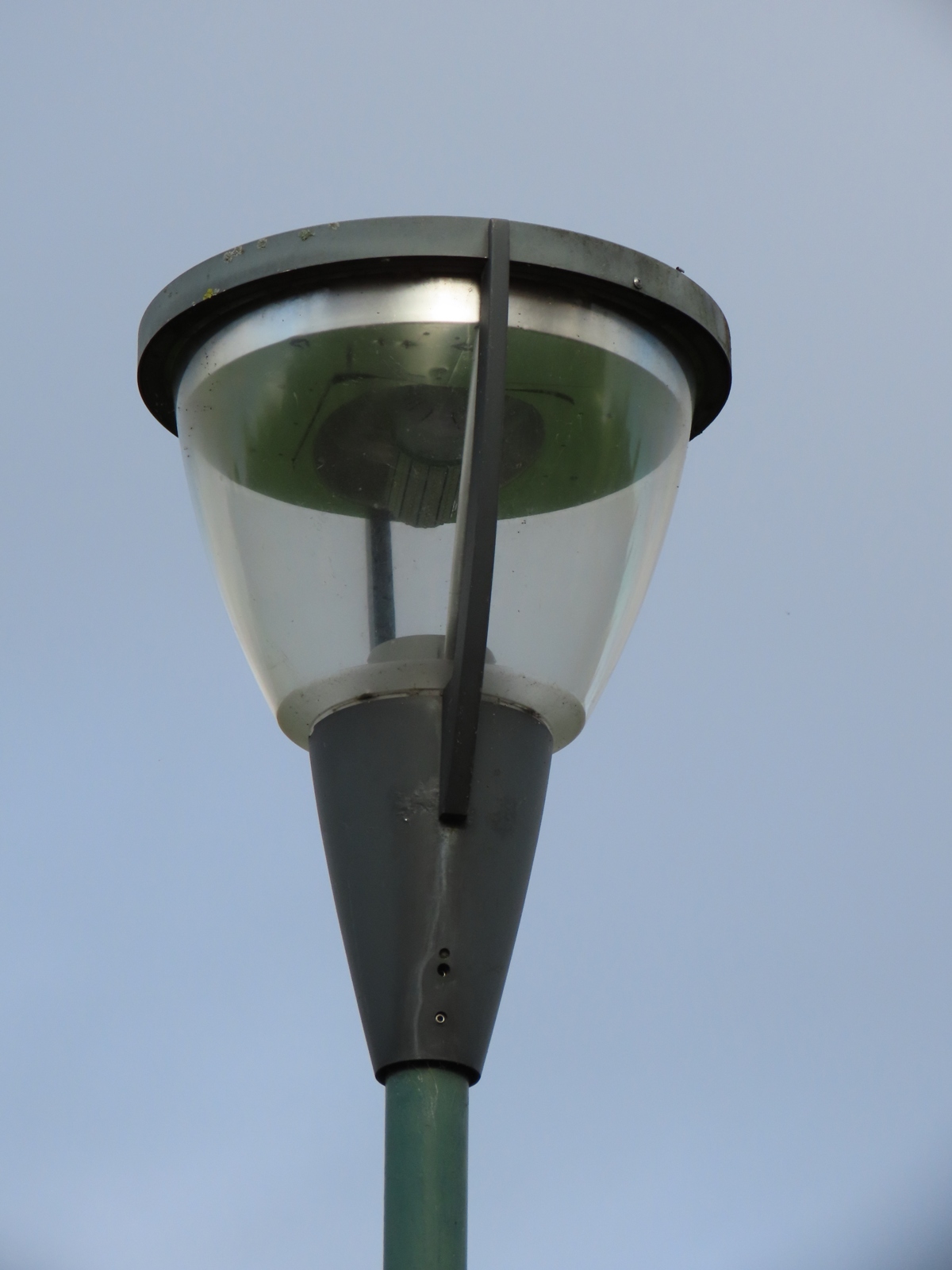 As the reflectors are not optimised for this type of lamp, the output must be rather glary these days.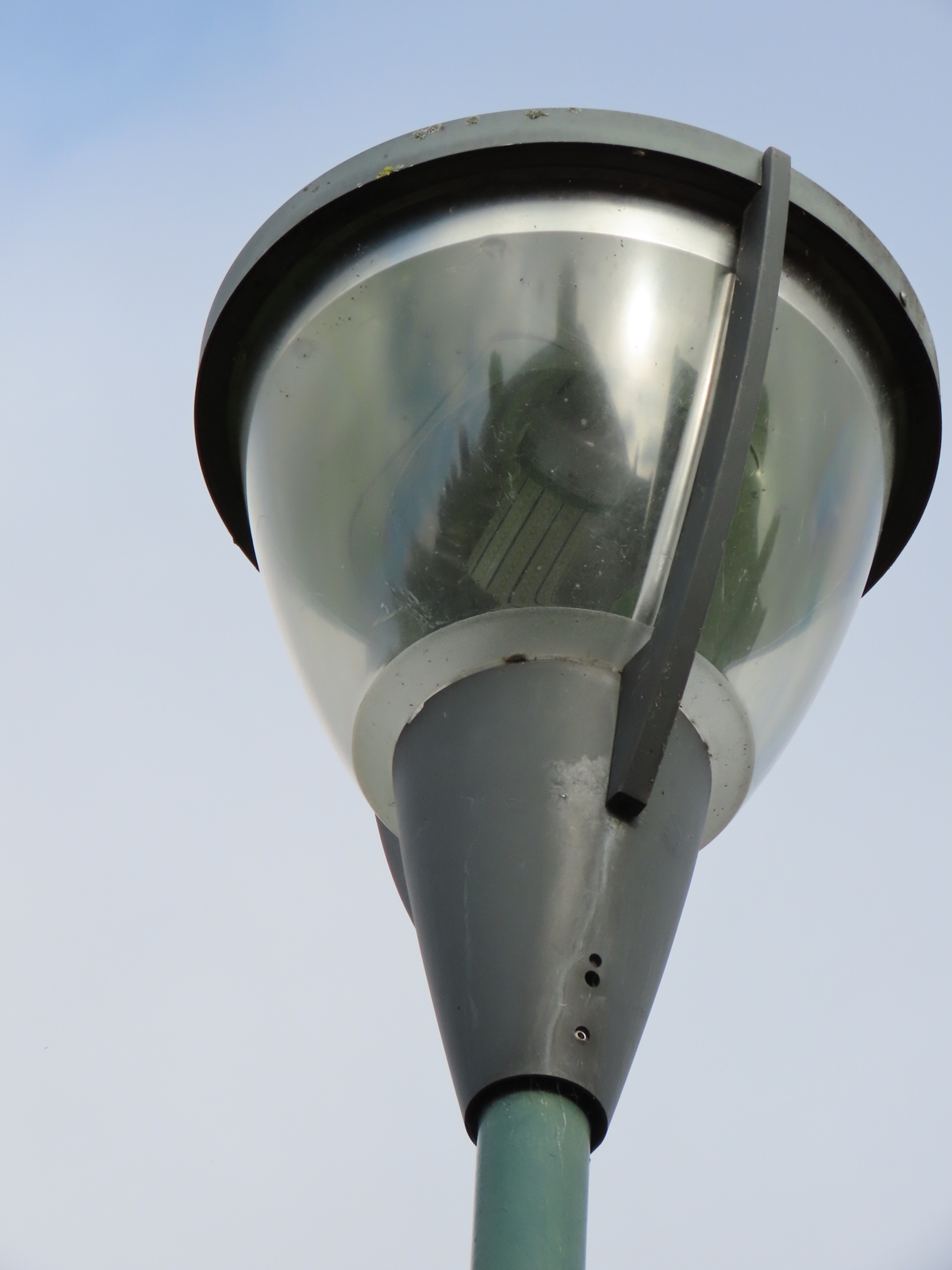 ---
CLICK HERE TO MAKE A MONETARY DONATION
© 2002 - English Street Lights Online