Local Thorn Johannas
In this area, the Johanna is solely used to light the Sir Peter Hilton Memorial Garden and surrounding footpaths. The garden is in the middle of the City Centre, just up from the market place, and was completed in the mid-1990s.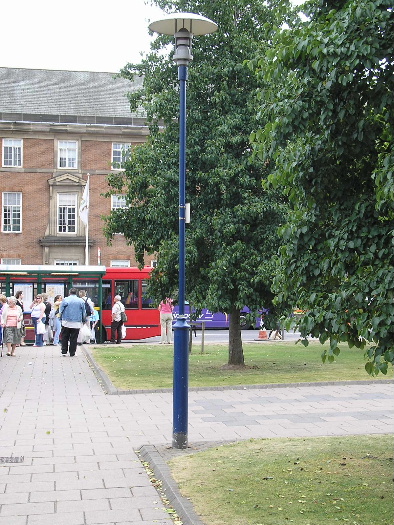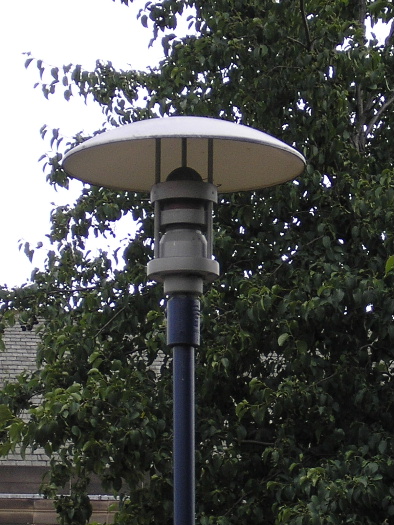 A column-mounted example of a Johanna. An orange dome fits over the lamp but light output will not be greatly affected as these lanterns are fitted with SON lamps so the output would be orange anyway! Post-top mounted P9 cells are used as the lantern itself does not provide any means of fitting a cell.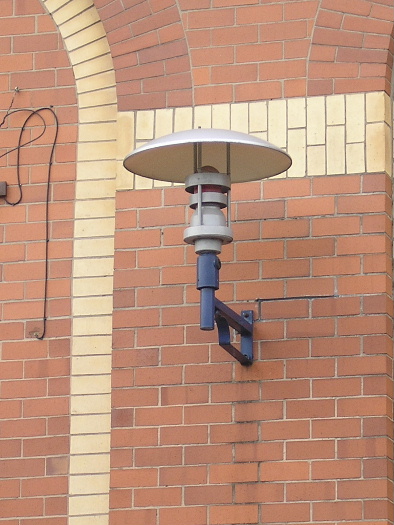 Several wall-mounted examples also exist. The wall belongs to Derby's historic Market Hall.
---
CLICK HERE TO MAKE A MONETARY DONATION
© 2002 - English Street Lights Online