Local CU Phosco (Phosware) P109s
This is just one of the Darley Abbey P109s. Even at ground level, these lanterns look enormous!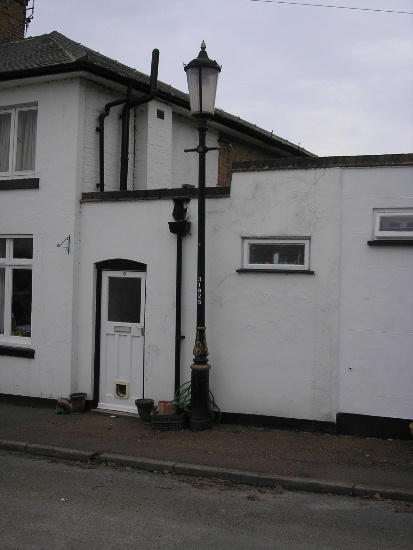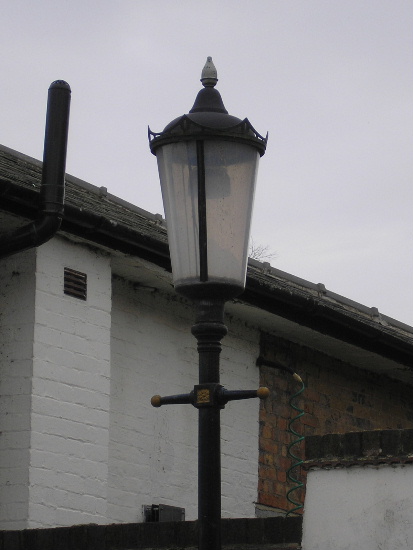 This dayburning example has lost the copper finial, which secures the canopy.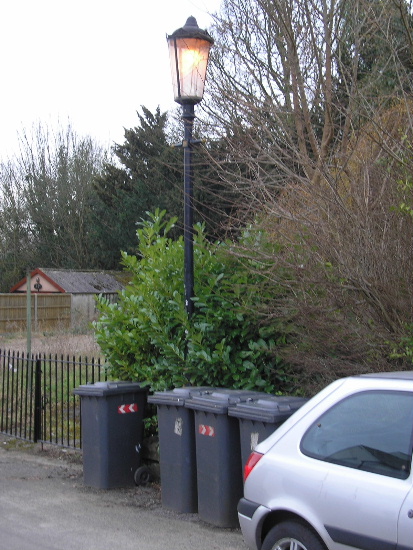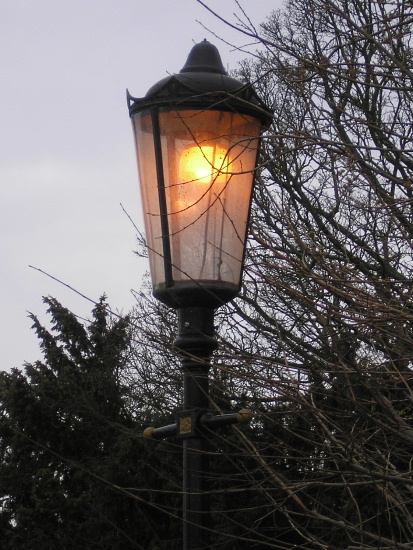 Another Darley Abbey example - this is behind the 'Abbey' public house. The base compartment was rewired in 2003.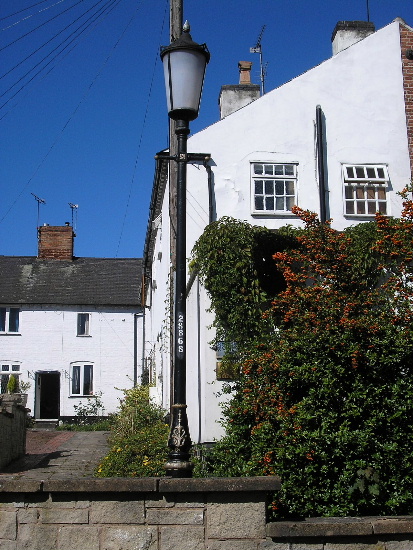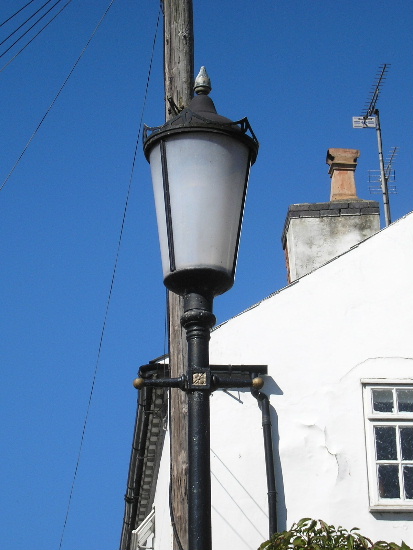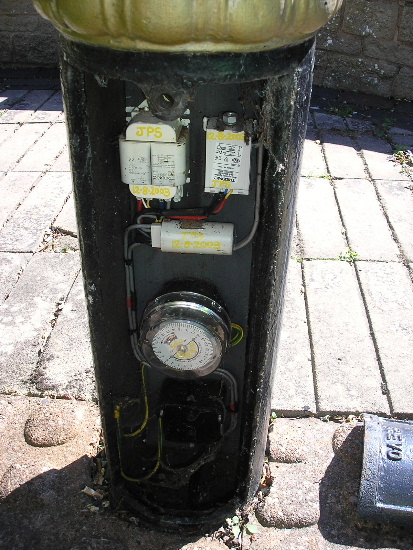 The narrow Bourne Square area of Breaston is also lit with P109 lanterns. These are a more modern variant, and feature integral lamp control gear, a revised lamp refractor and a glazed base section.
A miniature photocell detector can be seen protruding through this example's canopy. The excellently-named St Michael's Church can be seen in the background.
This example features the more common solid base section. Again, a minicell is fitted to the canopy; however, the housing for a Royce Thompson P9 column-mounted photocell (badly fitted with a P10 unit) is also present, suggesting that a lantern replacement has occurred.
This P109 in Buxton is fitted with a SON-I lamp. The refractor ring surrounding the lamp is missing.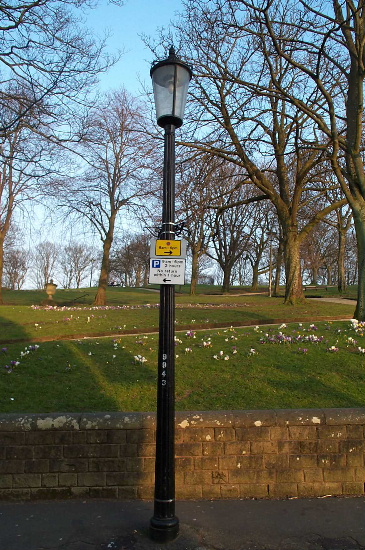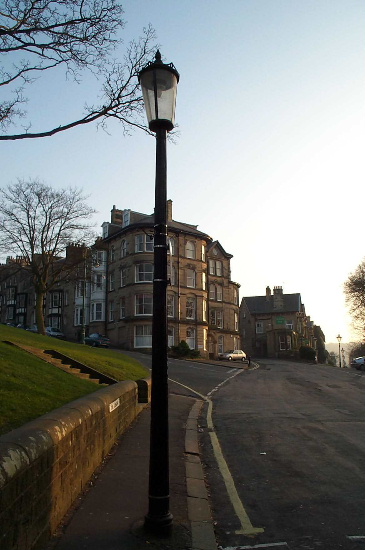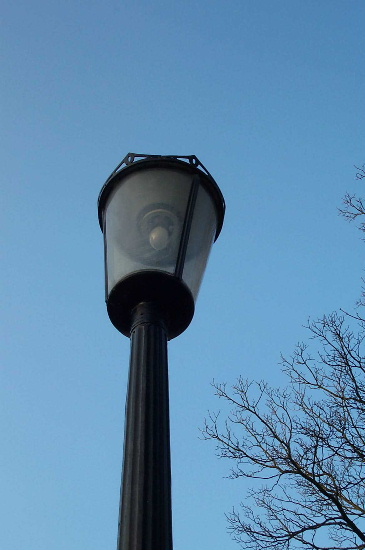 This P109 is in the Derbyshire village of Eyam and is mounted to a fluted cast iron column. The bowl has clouded over time.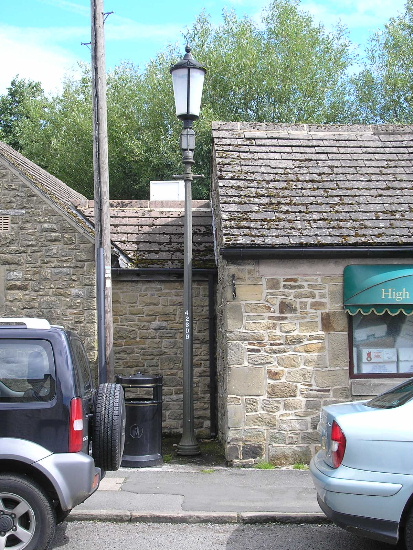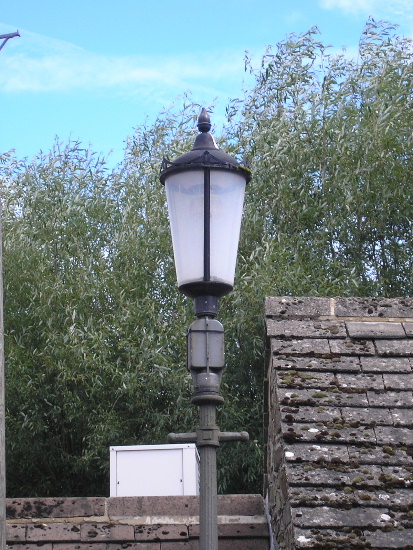 Again in Eyam is this P109 fitted to a 6 m tubular steel column. The finial and decorative latticework are missing.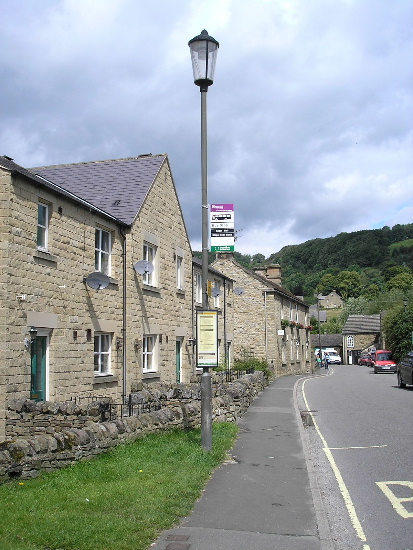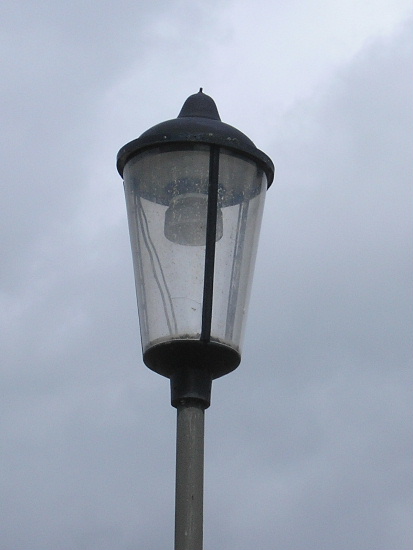 Up the road from the previous example is this P109 with a clear bowl and more modern refractor once again. This example is also mounted to a cast iron column.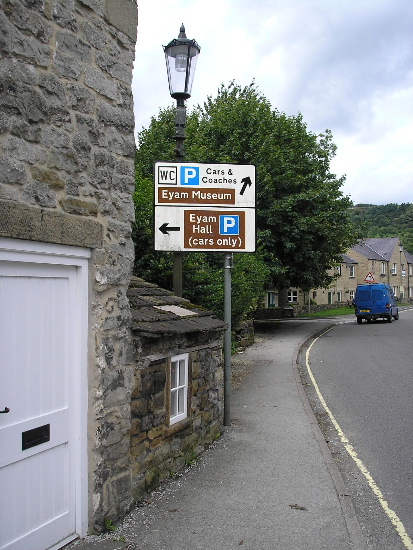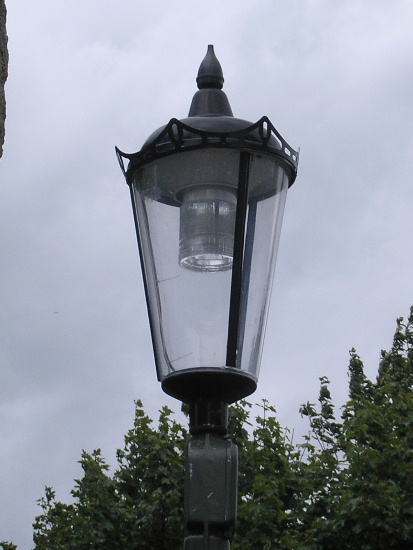 This P109 is mounted high up on a building. The unique number has been stencilled on the base of the lantern.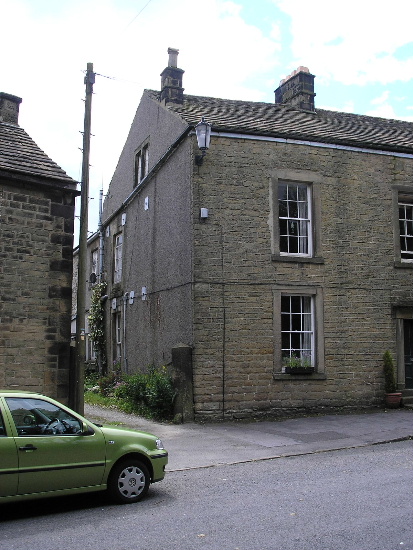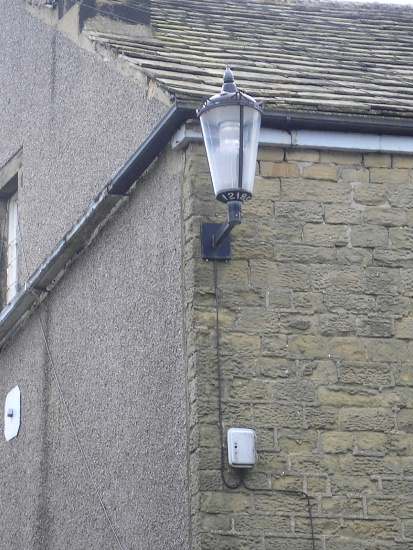 ---
CLICK HERE TO MAKE A MONETARY DONATION
© 2002 - English Street Lights Online