Local D.W. Windsor Windsors
This Windsor is located at the top of Iron Gate - at the junction of Cathedral Road, Queen Street and Full Street. It is mounted to a DW Windsor heritage column. Over ten years of UV emissions have taken their toll on the polycarbonate glazing panels - the ones in this example are discoloured; whereas the ones in some of the other lanterns are damaged or missing. This part of Iron Gate is also lit with Alpha 3s (to the left of the Windsor; not shown here); however further down the Windsors are the sole lanterns with which to see by at night. Before Iron Gate was pedestrianised in the 1990s, Alpha 3s were used along its entire length - right into the Market Place. Before these, Atlas Alpha 8s were the order of the day.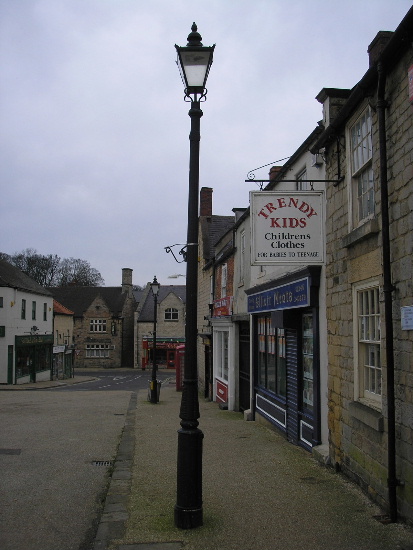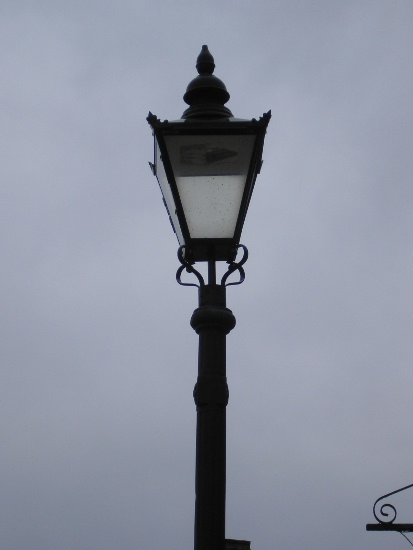 This Windsor is in Bolsover. The 'Diamond Optic' reflector can just be seen inside the lantern.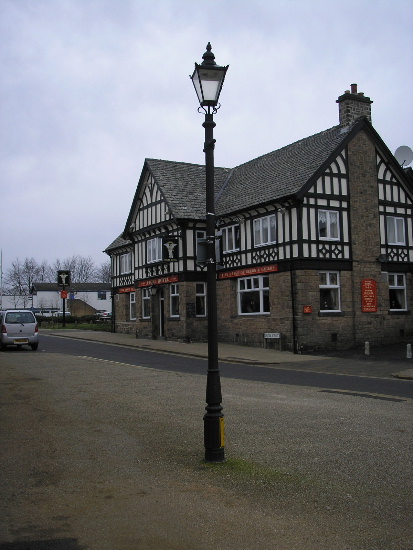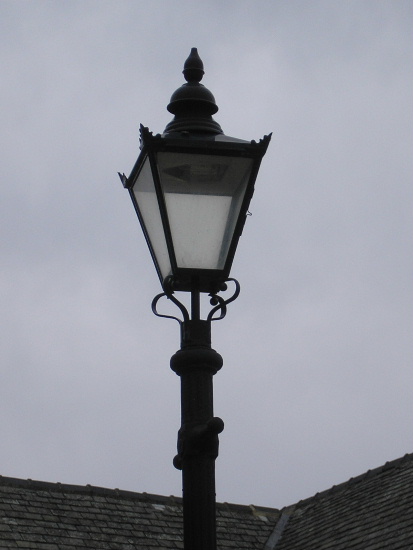 Another example in Bolsover - for some reason, this one has a 'no parking' sign fitted over the door!
---
CLICK HERE TO MAKE A MONETARY DONATION
© 2002 - English Street Lights Online