Local Urbis Ampera Maxis
The largest version of the Ampera lantern appeared in Derbyshire towards the middle of 2019, on the A617 Pleasley bypass, following the complete replacement of a number of life-expired lighting units (and the associated cable networks) along the route.
The lanterns are installed on 12 m columns of varying types; the examples seen in the picture below (photographed from the adjacent footbridge) being conical aluminum.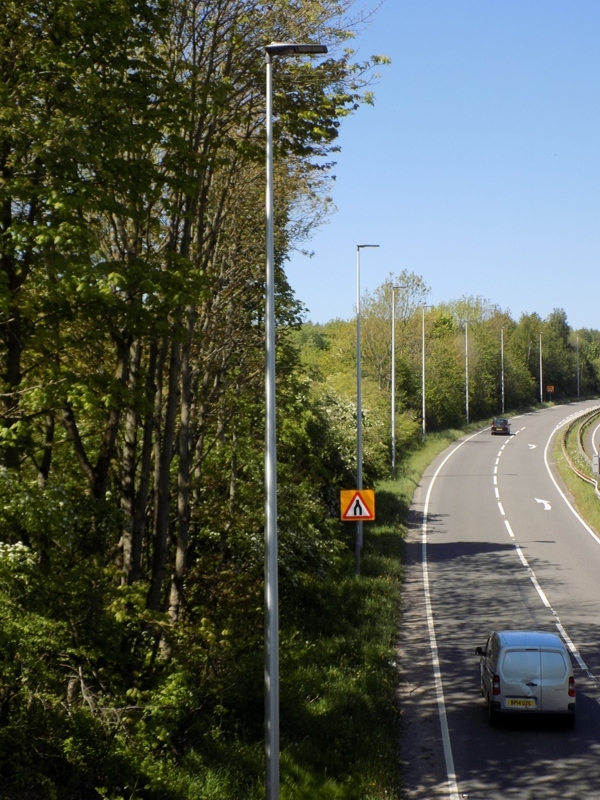 Considerable heat sinking is employed on the top section of the lantern.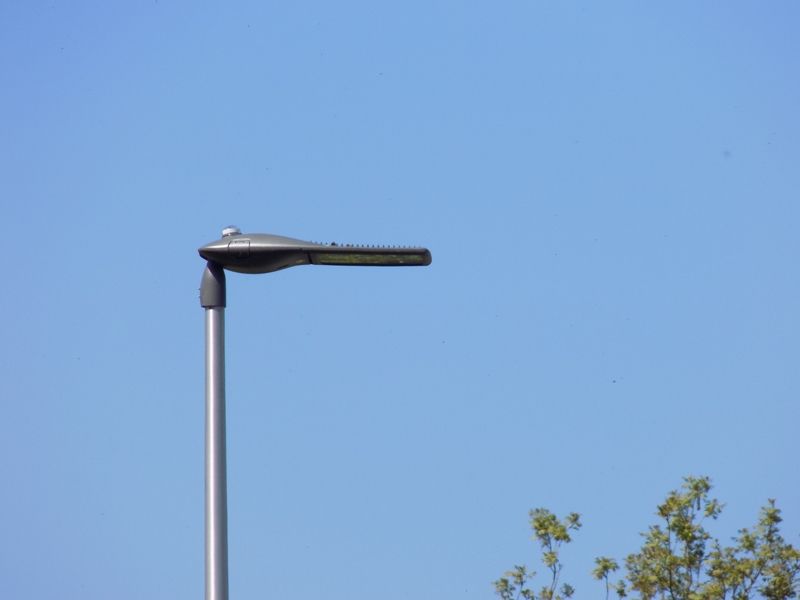 Two separate LED matrixes are employed, necessitating the long front section of these lanterns.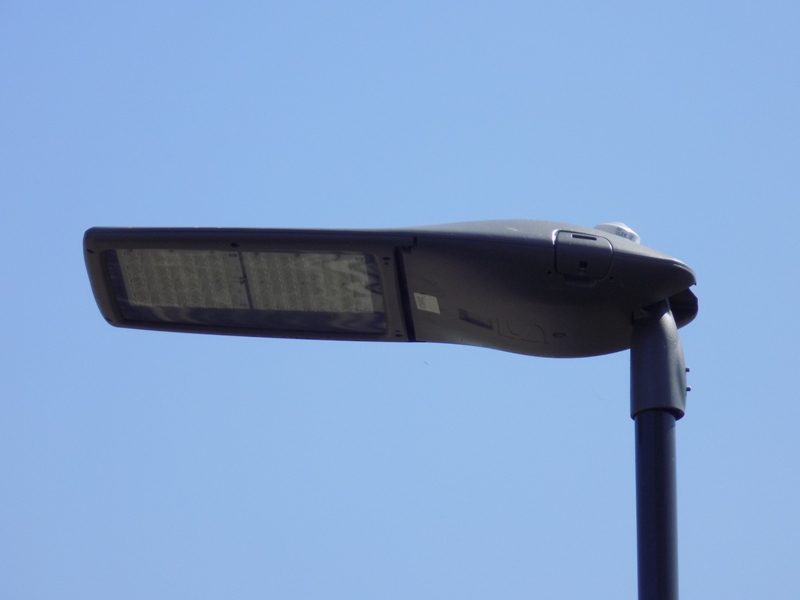 The underside label states that each lantern runs at an almighty 266 Watt, and is designed to light the road to an M2 lighting class. Each LED matrix comprises 64 LEDs, bringing the total quantity to 128 per lantern.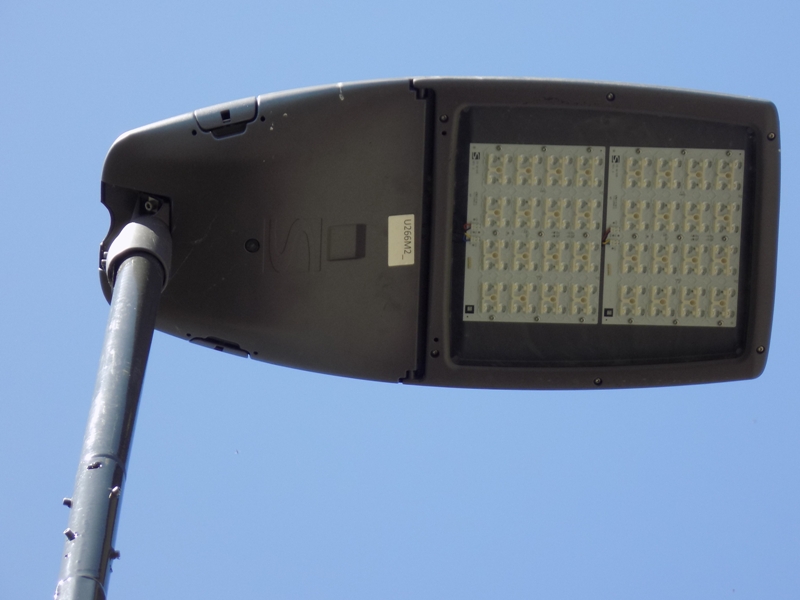 ---
BACK TO LOCAL SIDE-ENTRY LANTERNS PAGE
CLICK HERE TO MAKE A MONETARY DONATION
© 2002 - English Street Lights Online