Local Urbis Ampera Minis
The smaller version of Urbis' Ampera LED lantern is relatively uncommon in Derbyshire; however, a small number exist around the Park Crescent area of Ilkeston.
This side-entry example is attached to a sleeved Stanton 10 concrete column; the column having been made at the nearby Stanton Ironworks.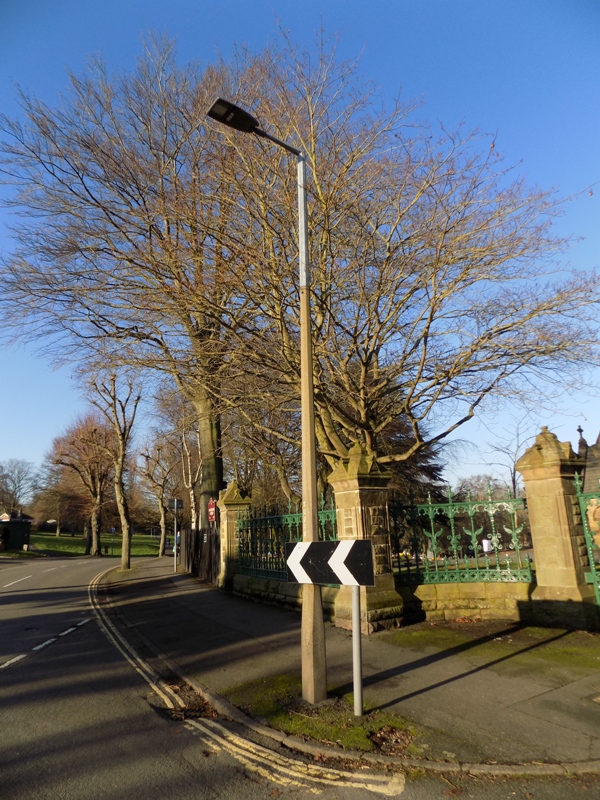 The sleeve brings the overall mounting height up to approximately six metres. The identification sticker on the underside of the lantern identifies this as a 25 W lantern, and is intended to be bright enough for a 'P4' lighting class.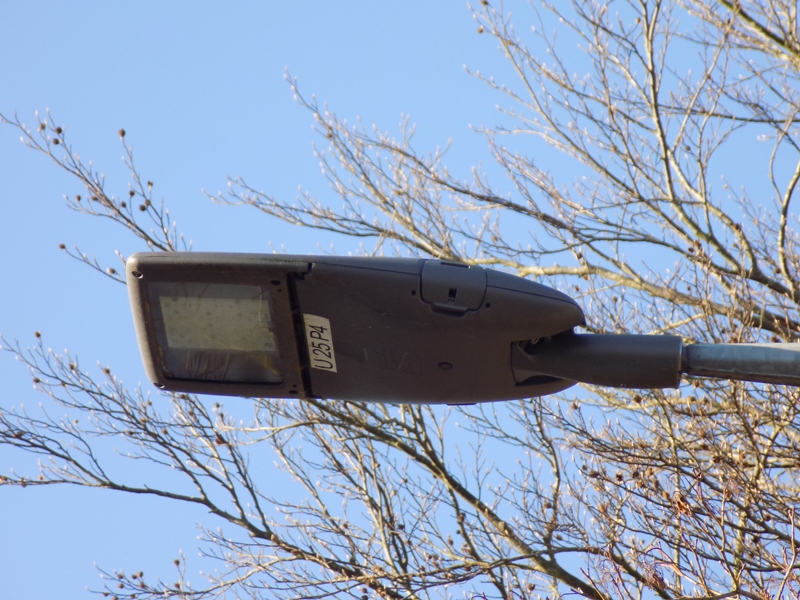 This nearby post-top example is fitted to a column that was a replacement for another Stanton product at some point - in this case, the earlier '7' style of column.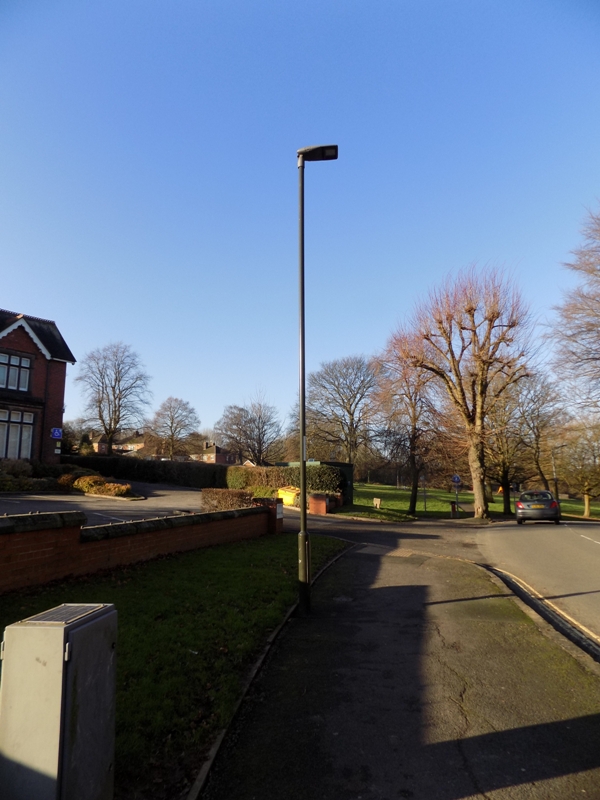 The spigots on these lanterns are detachable, and can be turned around, in order to allow for post-top or side-entry mounting. The spigots are available in a variety of diameters, owing to the varying pipe diameters of street lighting columns and brackets. 24 separate LEDs make up the overall cluster in this lantern.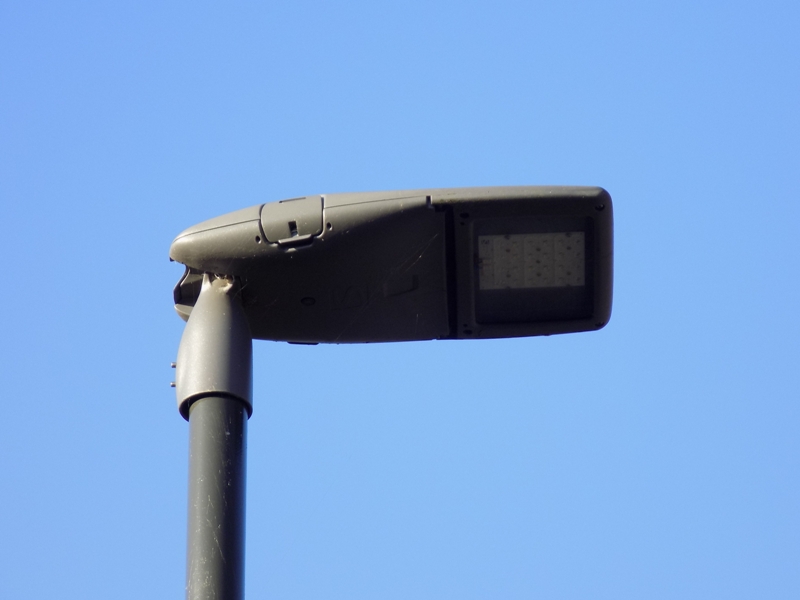 ---
BACK TO LOCAL SIDE-ENTRY LANTERNS PAGE
CLICK HERE TO MAKE A MONETARY DONATION
© 2002 - English Street Lights Online