Local OrangeTEK Ignis 1s
The Ignis 1 LED lantern began to appear, along with sister lantern, the Ignis Mini+, in parts of Derbyshire in February 2022, as a replacement for older, non-LED equipment.
This example is on Springfield Road in Midway, and is attached to a sleeved Stanton 6 concrete column. Previously, a Philips MA 90 90 Watt SOX lantern was fitted here.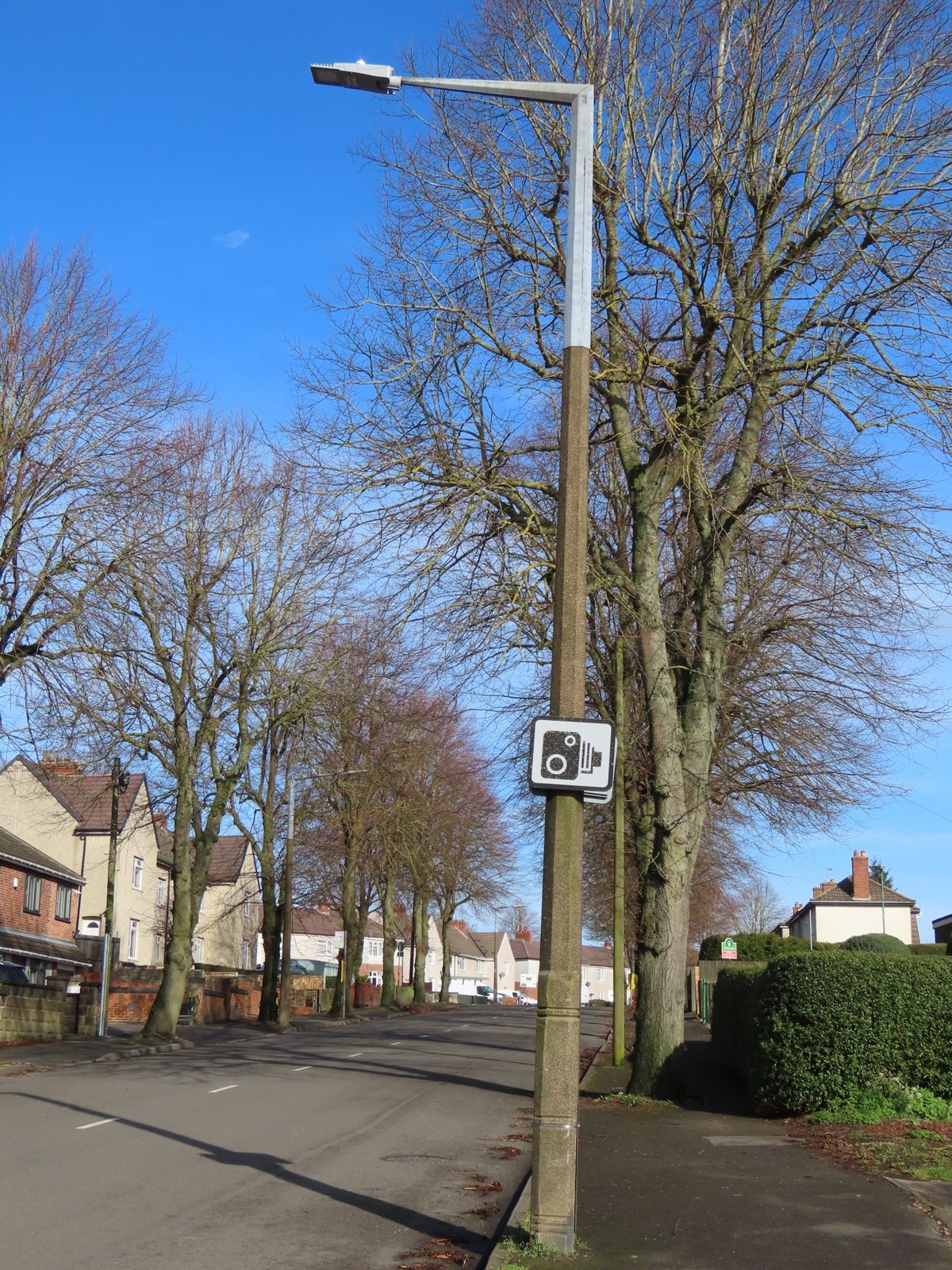 In order for the lantern to fit securely on narrow bracket diameters, an adaptor is positioned within the lantern's entry spigot. The adaptor can be removed, and the spigot rotated, in order for the lantern to be mounted post-top to a 76 mm column shaft.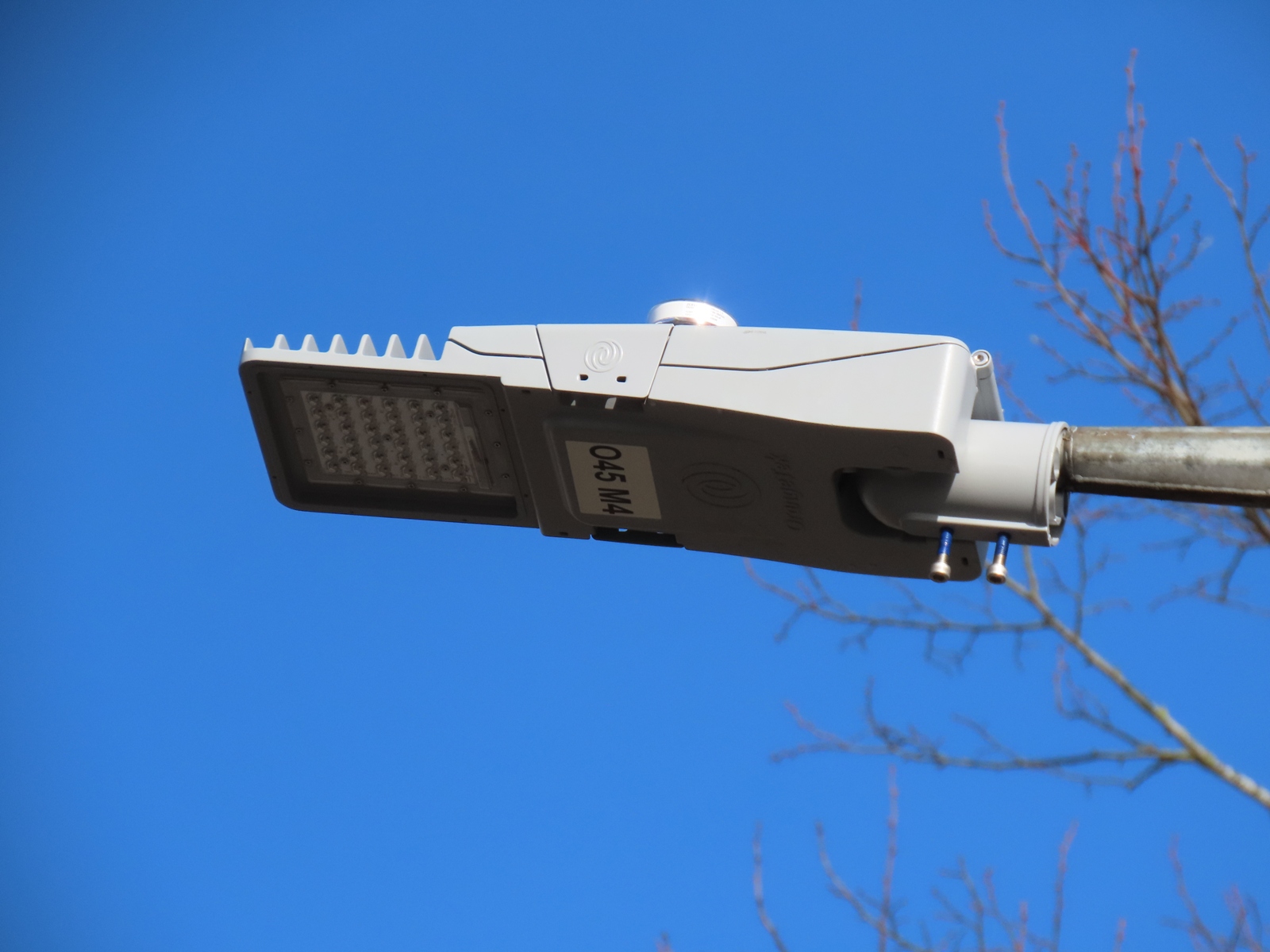 The label on the underside of the lantern can be translated thus:
O = OrangeTEK
45 = Wattage
M4 = Lighting Class
Had the code included an 'N', this would indicate a non-dim lantern; however, as this is not present, the lantern will be configured to the standard Derbyshire dimming regime.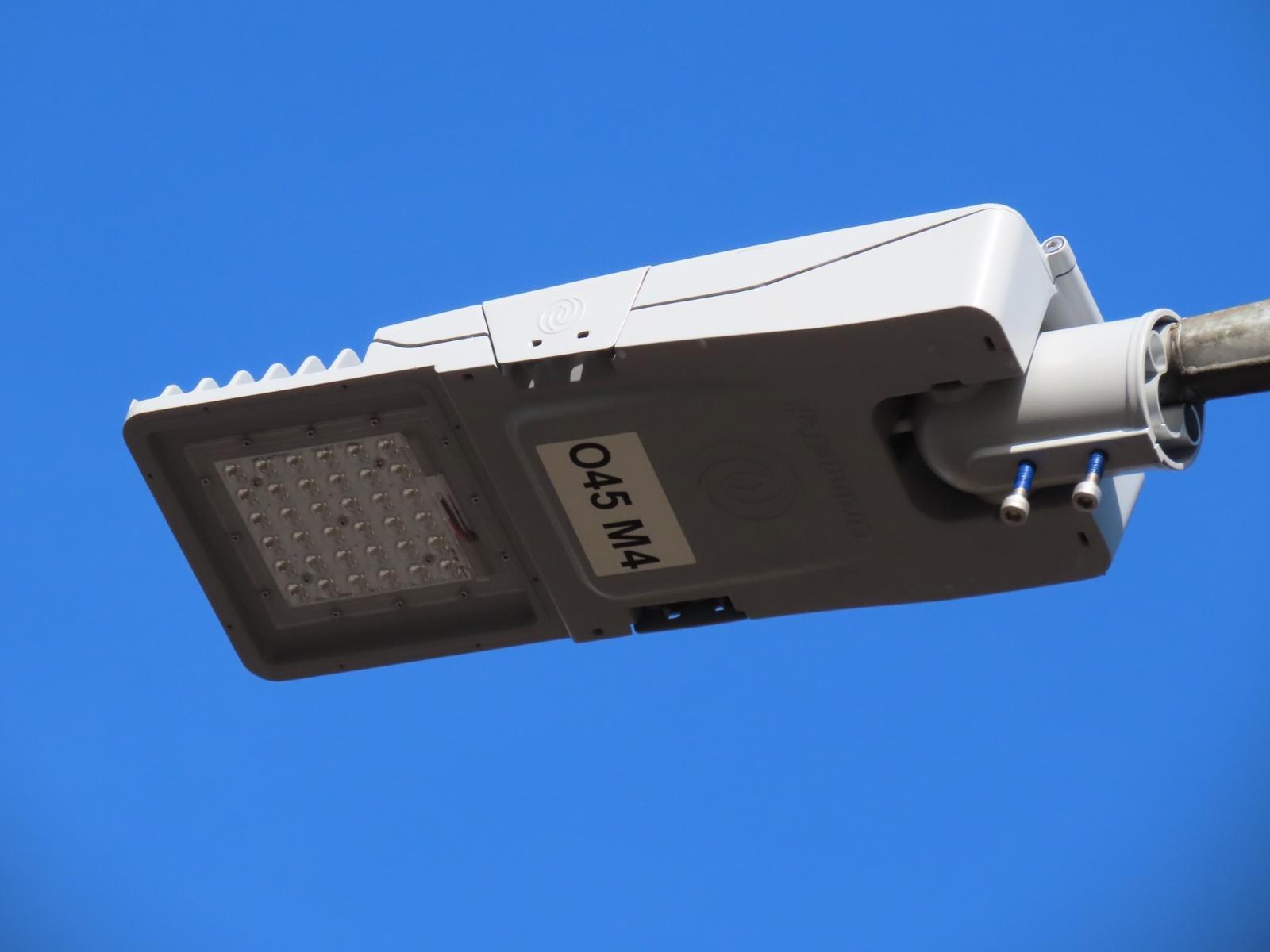 This example is also on Springfield Road.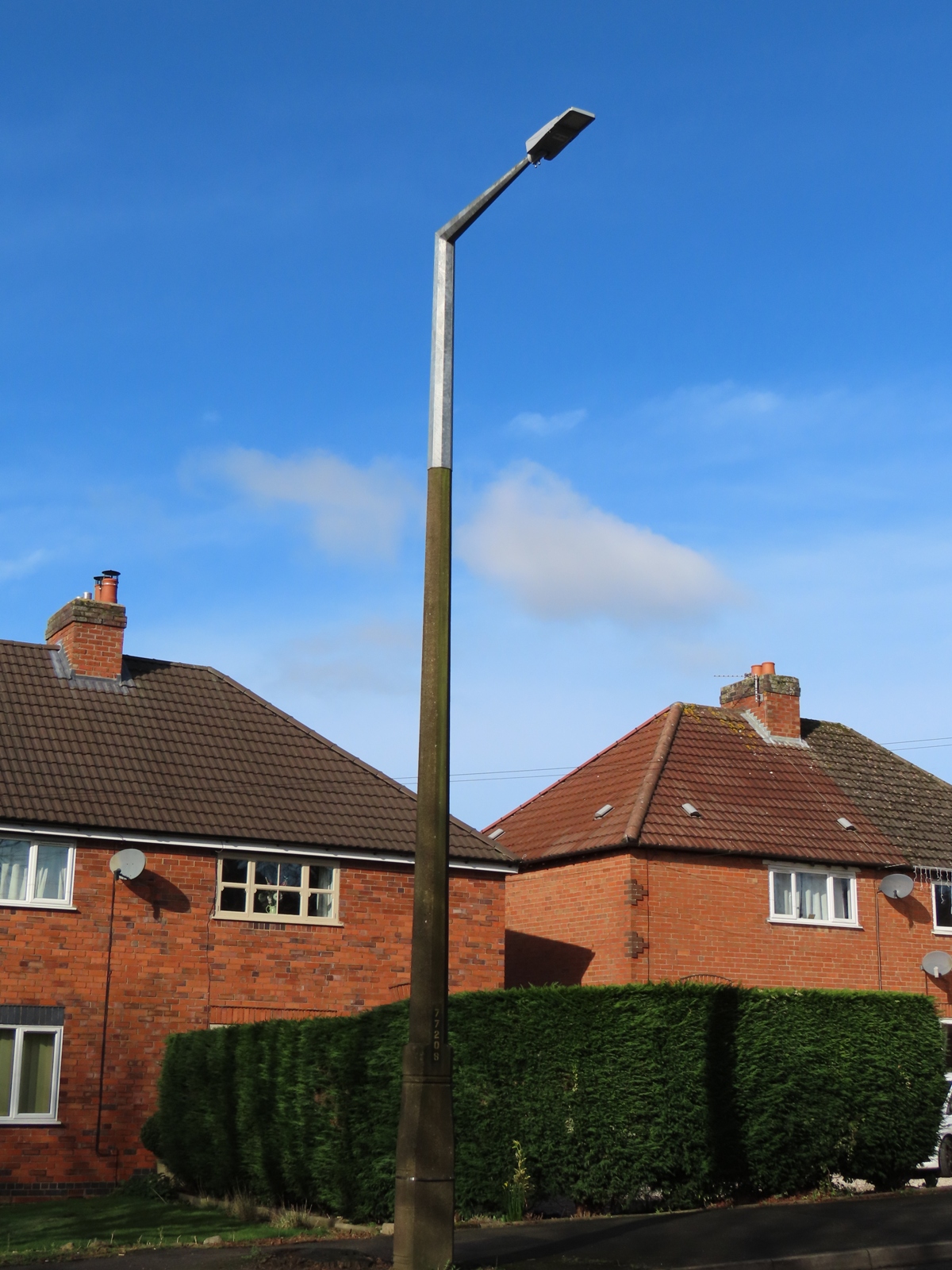 The full complement of 36 LEDs appears to be used with these lanterns.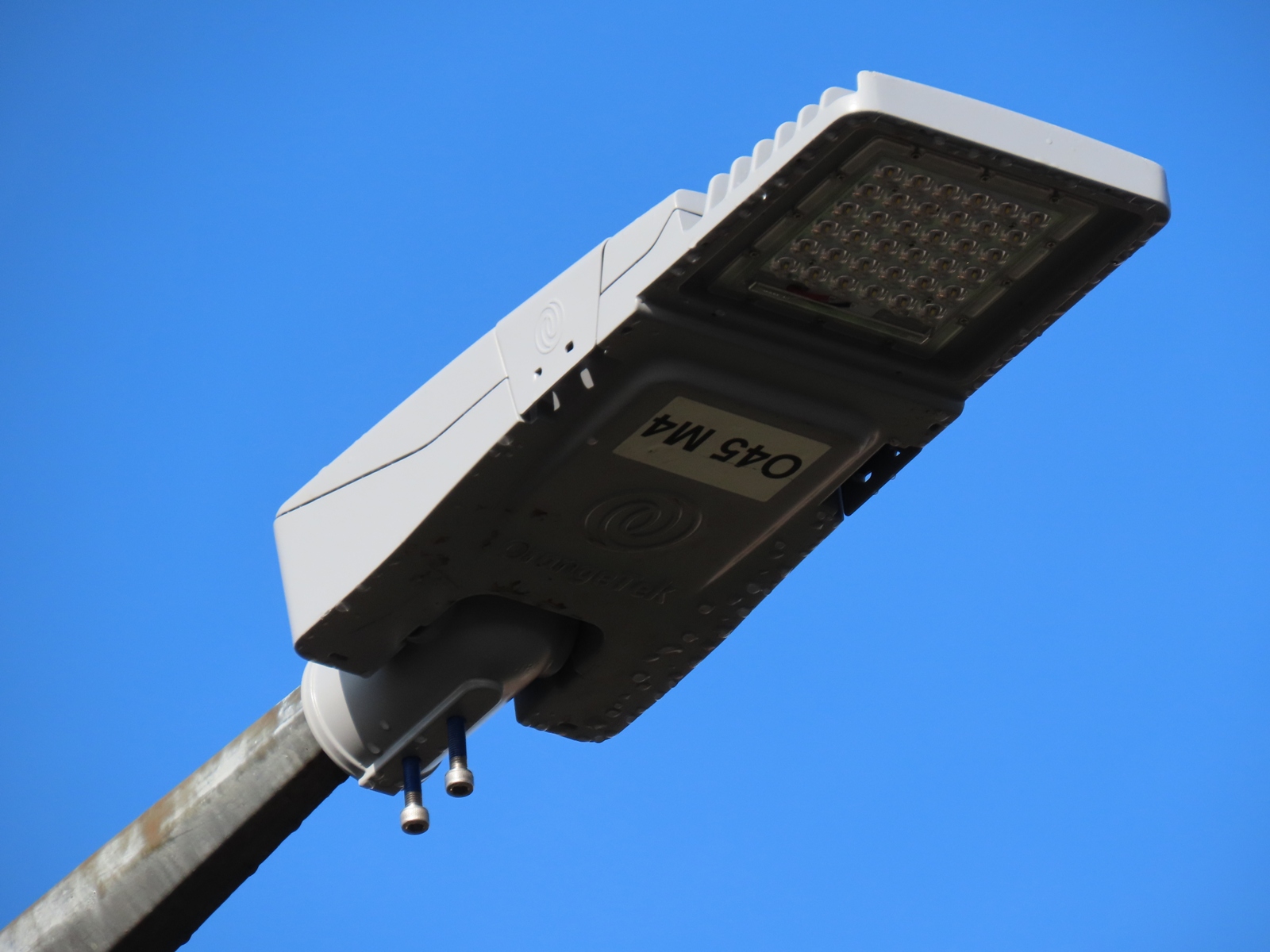 ---
BACK TO LOCAL SIDE-ENTRY LANTERNS PAGE
CLICK HERE TO MAKE A MONETARY DONATION
© 2002 - English Street Lights Online