Local Intefly Integrated Solar Lights
Five of these solar-powered lanterns were installed on the track road of Leantown in Glossop in early 2022, following the failure of the overhead electrical conductors that had supplied the previous wooden pole-mounted lights. With the cost of installing new cabling and mains-powered lights proving prohibitive, an idea to try solar-powered lighting was mooted as a cheaper alternative solution instead.
This installation is the first that is spotted when leaving Hague Street.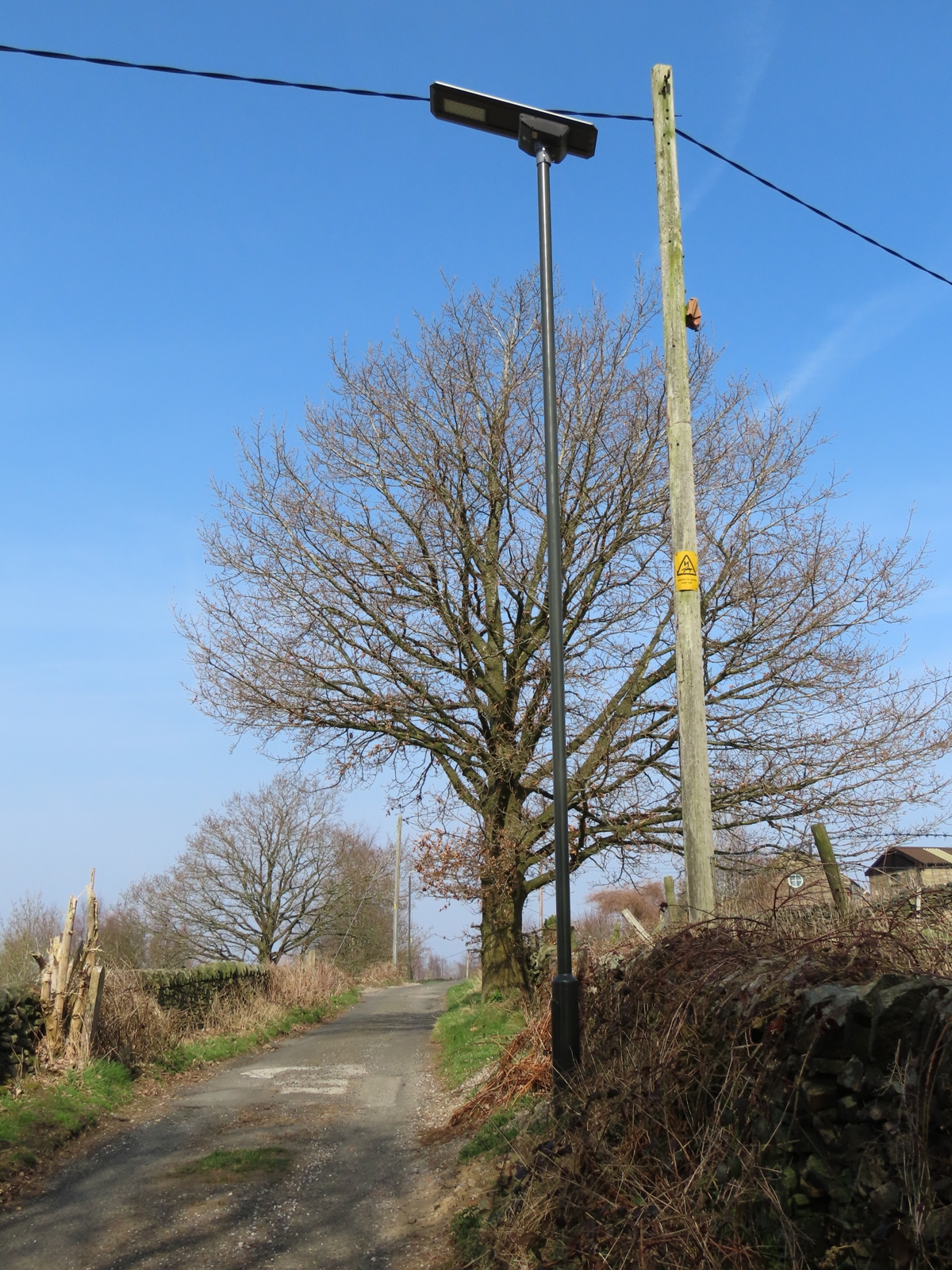 The LED cluster is relatively small in comparison to the rest of the lantern, owing to the majority of the lantern's length being the result of the solar panel on top.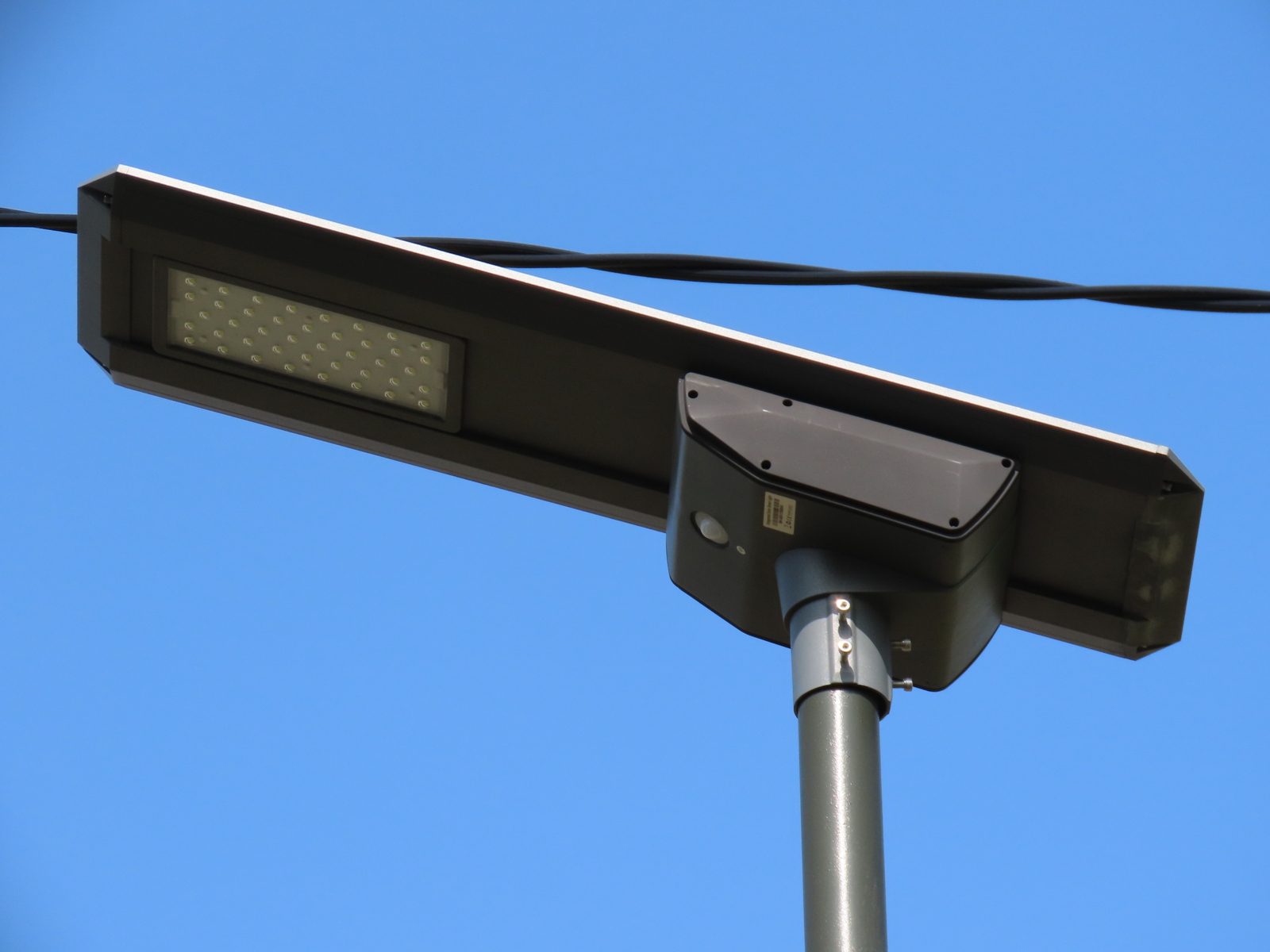 The PIR can be configured to different settings, depending on the customer's requirements. In the case of these lanterns, this acts solely as a photocell, activating the LED array at dusk and turning it off at dawn, but the lantern is also capable of dimming (or extinguishing completely) when no heat sources are detected. The lantern also has the ability to run part-night at fully customisable times too. To show correct operation, the PIR flashes green every few seconds. The adjacent label confirms this to be a 40 Watt example.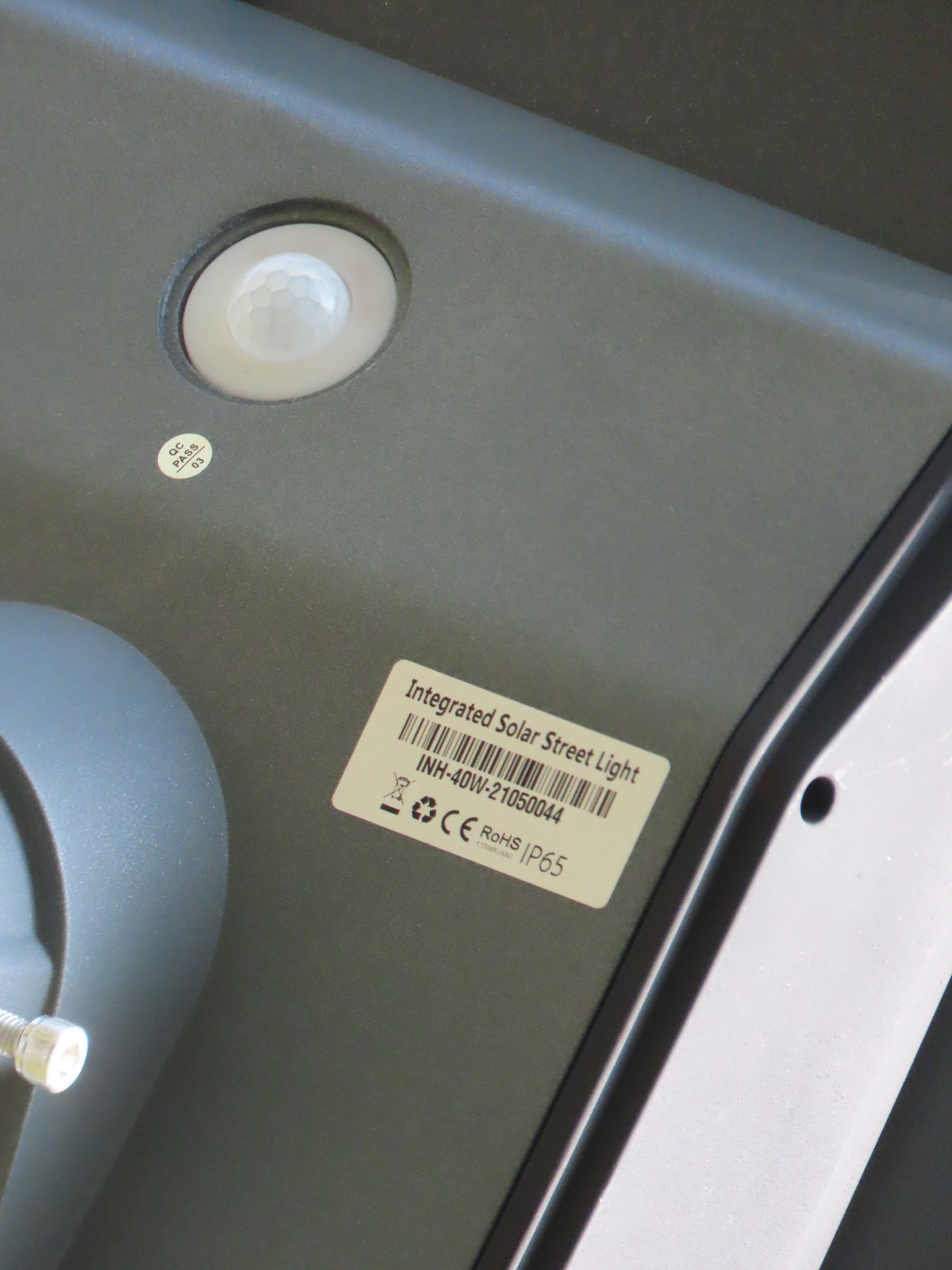 From the rear, the solar panel is visible. The new columns are 6 m in height, as this height tends to provide less of a "hot spot" on the ground with LED lighting.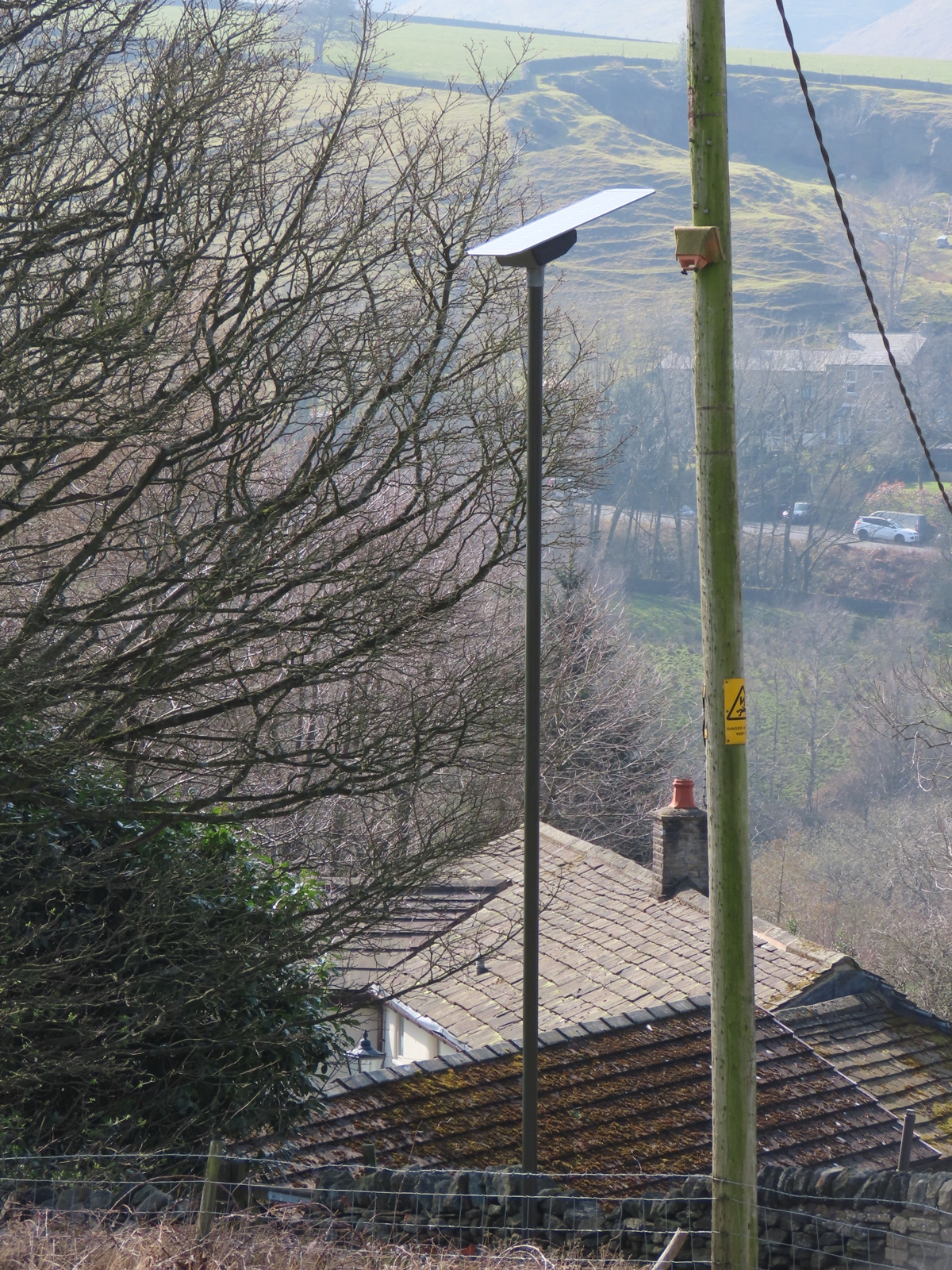 On the day of photographing, the panel was receiving plenty of sunlight, but even on overcast days, the internal batteries will still charge.