Local Low Carbon Lighting Quantum+ Lanterns
The Quantum+ lantern, a slightly smaller offering than the Quantum Pro (formerly, the LuxOn Street), made its Derbyshire début on a small housing development off Shepley Street in Glossop in the early 2020s, owing to the requested version of the LuxOn Street no longer being available by the time that the street lighting needed to be installed on the road.
The lanterns are all attached to 6 m columns.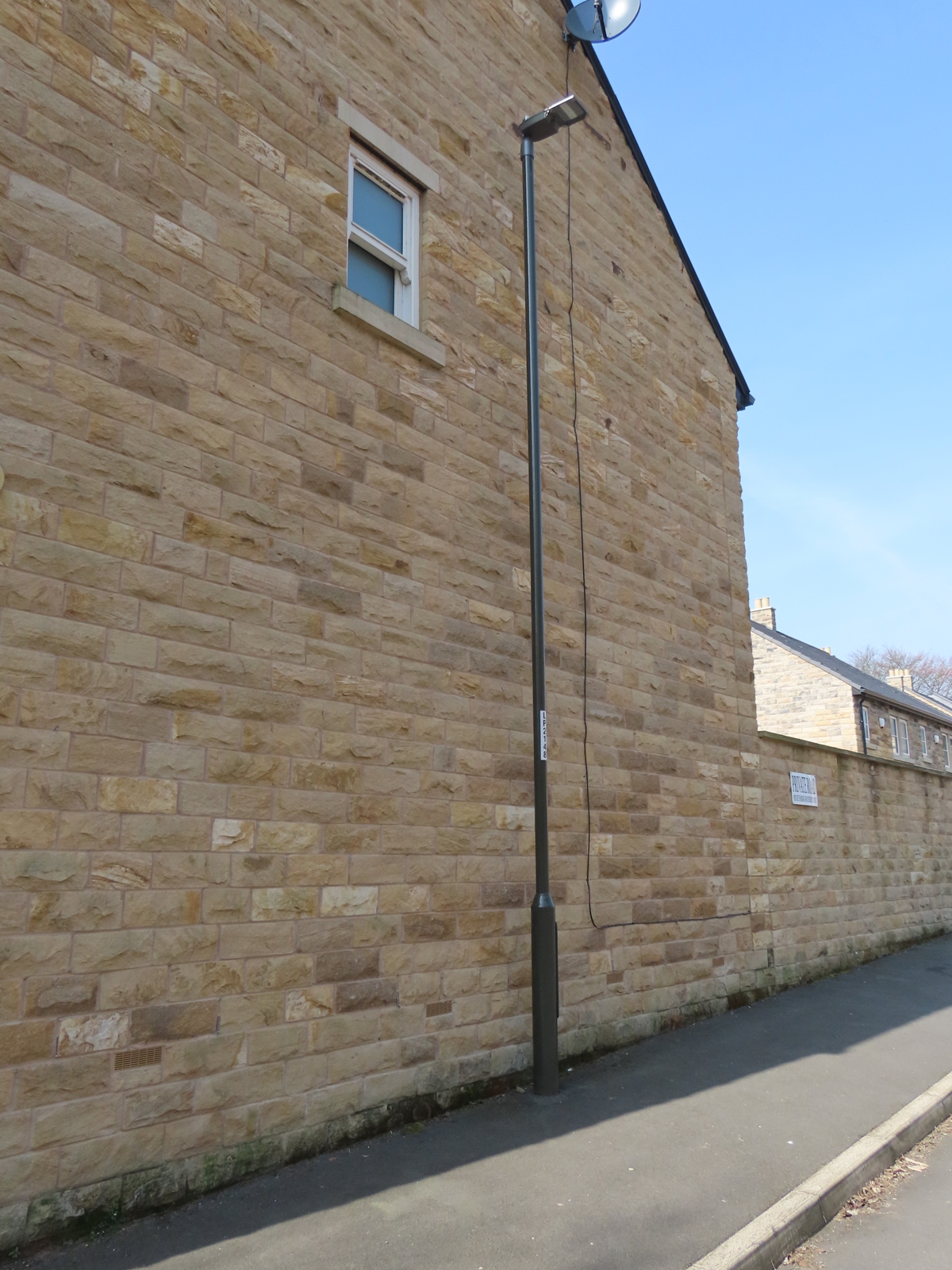 A total of 12 LEDs exist in each lantern, with the array positioned horizontally and centrally within the lantern's optic area.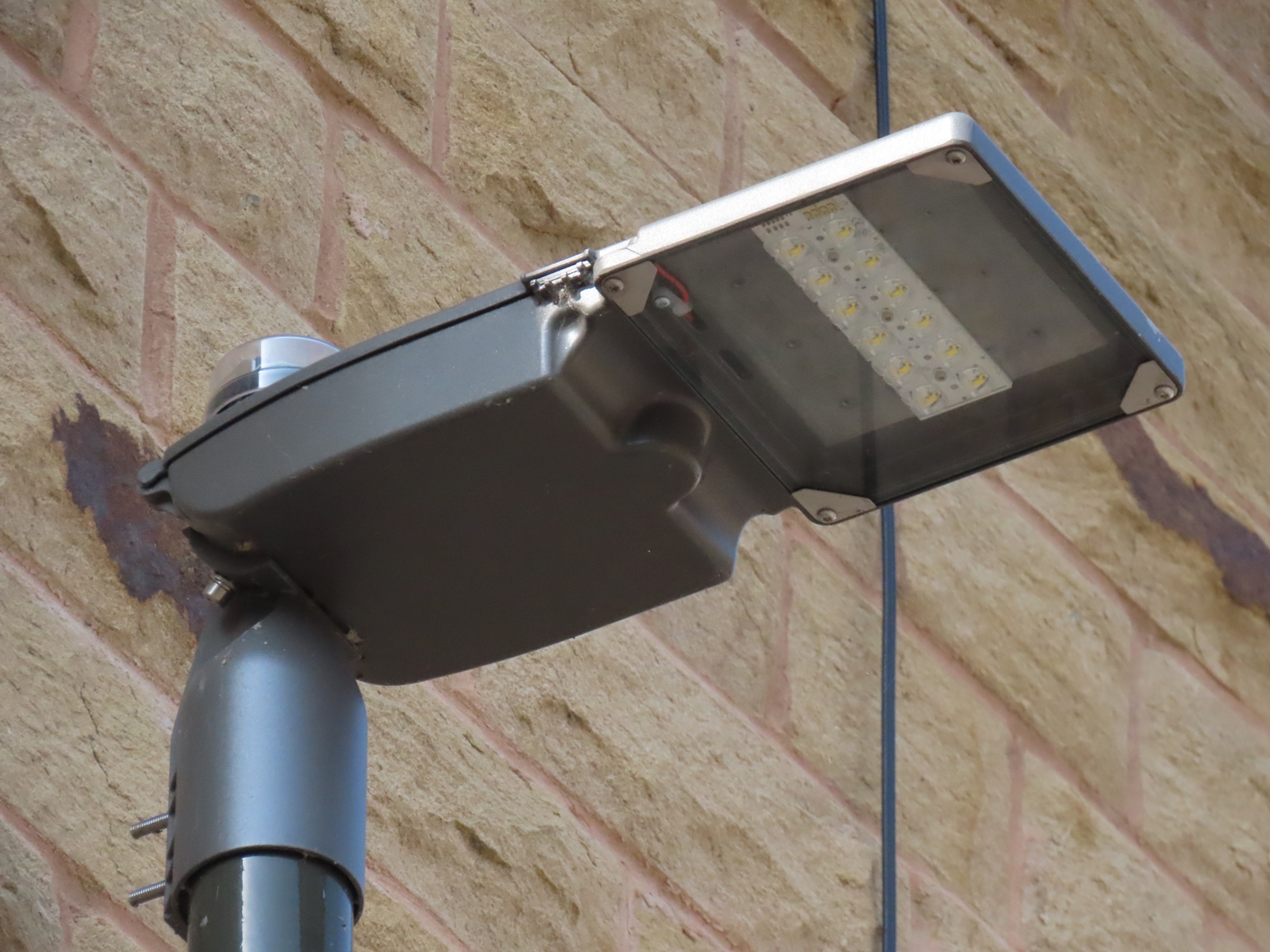 The second column, not being up against a wall, was enhanced by the March sunshine.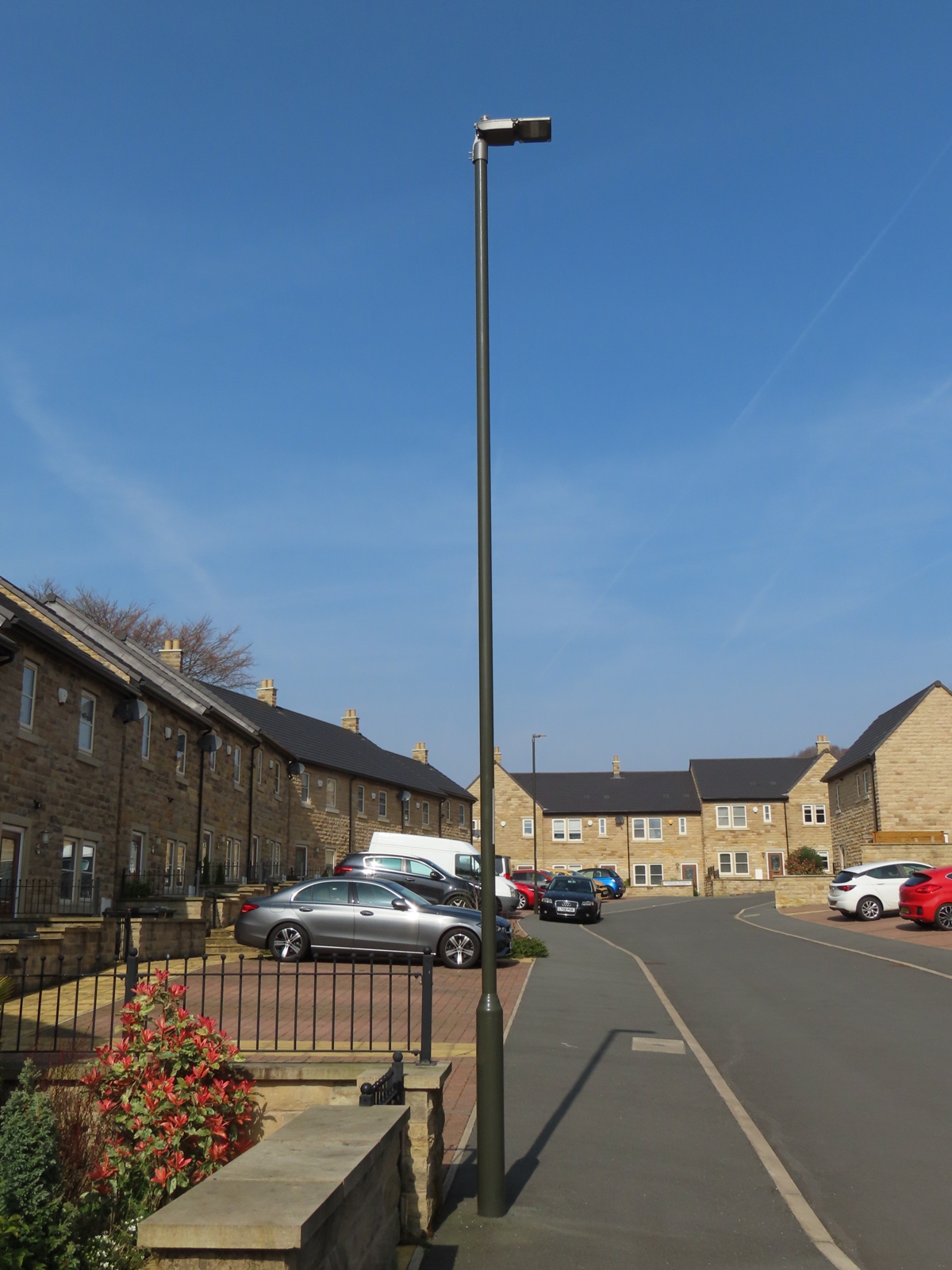 A SELC / Westire AcRo 35 Lux photocell is employed here.